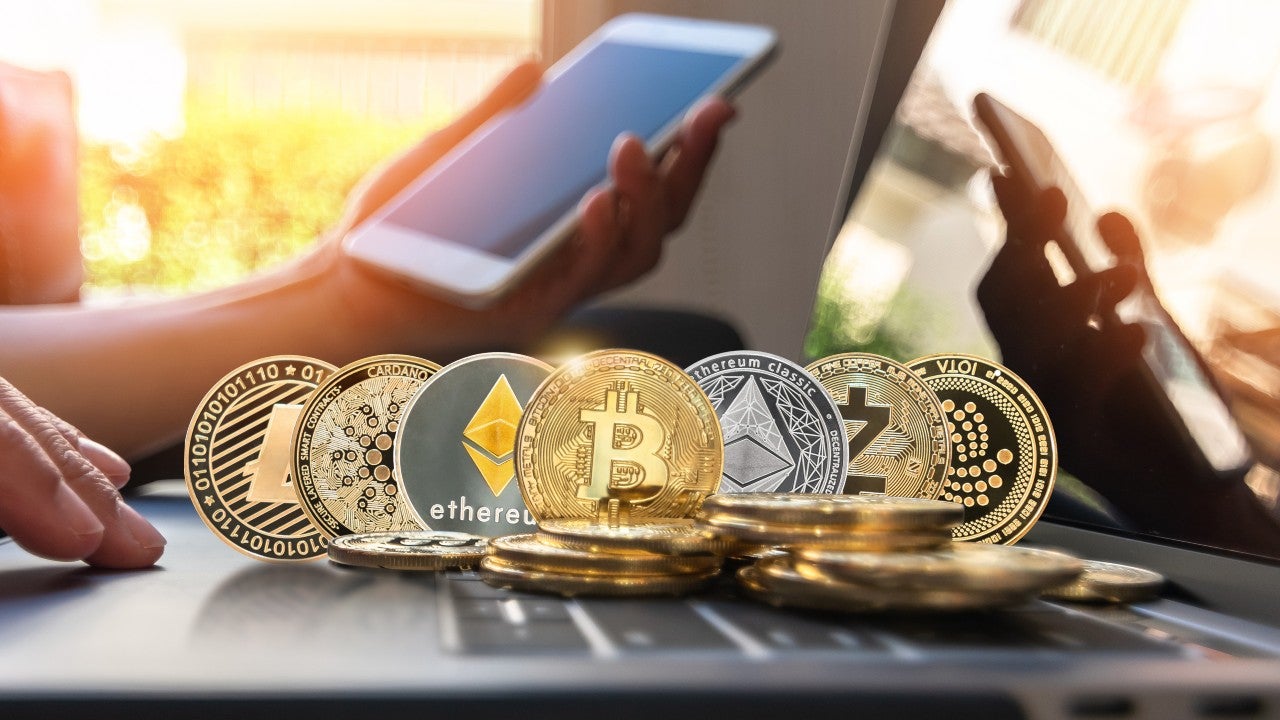 As automation continues to transform finance operations and blockchain technology becomes ever more advanced, the future of finance is emerging. By 2030, blockchain alone could contribute $1.7trn to the global economy, according to international professional services firm PwC.
The World Bank observes a paradigm shift, driven by the rise of fintech, that is blurring the boundaries of financial services. Decentralised finance (DeFi), which promotes the use of peer-to-peer transactions over blockchain technology, and cryptocurrencies are gaining traction in markets around the world. At the same time, customers and investors are demanding more sustainable ways of doing finance. The Middle East and North Africa (MENA) region is emerging as a hub for financial innovations and the emirate of Abu Dhabi is home to some of the most pioneering developments.
The DeFi transformation
According to PwC, almost $260bn was locked in DeFi applications at the end of 2021. Emergen Research reports that the DeFi platform market is expected to grow at a combined annual growth rate of 44% until 2028 through continued developments in fintech including blockchain and open banking.
The MENA region is home to some of the world's most pioneering financial markets and some of the most innovative companies. Almost 50% of the region's fintech companies are located in the United Arab Emirates (UAE), according to an IBS Intelligence report. MENA offers a supportive environment for innovations including digital currencies and blockchain. Combined with a large population of young, wealthy people, the region presents enormous opportunities for financial innovations.
Abu Dhabi, the capital of the UAE, is ideally located at the heart of this market. If offers huge access to global markets including emerging economies and is accessible within an eight-hour flight of 80% of the world's population. The emirate is home to groundbreaking financial innovators regulated by Abu Dhabi Global Market (ADGM), including global virtual asset platform Matrix, hybrid banking concept SEBA Bank, virtual asset custodian Venomex and digital currency ecosystem HAYVN. ADGM has been working to accelerate global blockchain developments since 2018. It recently issued a discussion paper to explore what a DeFi regulatory framework might look like, a key step towards wider DeFi adoption.
ADGM champions financial innovation through a range of initiatives. It recently announced a partnership with Rackspace Technology, a leading provider of multi-cloud computing, technology advisory and managed services, to help accelerate its journey to leverage cloud computing. Its ADGM Academy has also renewed its partnership with the Human Resources Authority with the aim of recruiting Emiratis for long-term career paths in leading financial institutions.
During Abu Dhabi Finance Week, Abu Dhabi Investment Office (ADIO) provided a platform for high-profile investors that have established digital businesses in Abu Dhabi. The event enabled knowledge-sharing and helped to champion digital assets. ADIO also runs a range of programmes designed to support groundbreaking entrepreneurs. Its Dh2bn Innovation Programme offers financial and non-financial incentives for innovators. In partnership with Access Abu Dhabi, ADIO helps female and minority innovators establish pioneering businesses in the emirate. In 2022, Access Abu Dhabi and ADIO worked with Web3 and Unstoppable Domains to provide free crypto domains to all women in Abu Dhabi, helping to accelerate crypto adoption.
The crypto current
Demand for cryptocurrencies is on the rise worldwide and it is expected to grow. GlobalData reports that the crypto market reached $2.5trn in 2021 and PwC demonstrates a growth of 400% in crypto transactions between January 2021 and December 2021. At present, investors are preferring direct crypto investments rather than exchange-trading funds. GlobalData analysis shows that the average global high net worth individual portfolio holds 1.4% in crypto, demonstrating huge room to grow.
Institutional and retail investment, as well as regulatory support, is key to developing a mature crypto market. The UAE has a high level of institutional investment in crypto, which is helping to drive financial transformation. The UAE Government has introduced pioneering regulations with the mandate to accelerate and protect crypto adoption. Abu Dhabi is already home to a comprehensive framework for virtual assets and recently held its inaugural Regulators Summit with global leaders to discuss topics including the regulation of digital assets.
Global crypto companies have recognised huge opportunity in Abu Dhabi. Matrix was ADGM's first multilateral trading platform for virtual assets and provides global customers with a robust, purpose-built platform for trading digital assets. Binance, the world's largest cryptocurrency exchange, has recently secured financial services permission from ADGM. Crypto asset trading platform MidChains is based in ADGM and aims to create one of the world's first fully regulated ecosystems for digital asset trading and investing.
According to the 2022 Global Crypto Adoption Index, MENA is one of the fastest-growing crypto markets, with growth of 48% between July 2021 and June 2022 compared with the same period the year before. This compares to 40% for Latin America, 36% for North America, and 35% for Central and South East Asia. The UAE ranks fifth in the region with a growth of 37.2%.
Safeguarding the future of finance
As DeFi and crypto unlock new opportunities and present more choice for financial services customers and investors, the market is demanding greater accountability and oversight from financial institutions. Environment, social and governance (ESG) issues are growing across industries, and the financial services sector is no exception. According to GlobalData's 2021 ESG Strategy Survey, industry participants believed that ESG would have the second-biggest impact on their business, behind the Covid-19 pandemic. In 2021, 80% of wealth managers had integrated or were integrating ESG considerations into client portfolios, an increase of 116% from 2018.
ADGM has put ESG at the forefront of its strategy, positioning Abu Dhabi as a global champion for sustainable finance. At 2022's Abu Dhabi Finance Week, a carbon-neutral event, ADGM launched the inaugural RACE Sustainable Finance Summit with the focus on financing the net-zero transition, climate regulation and sustainable capital markets. Over recent years, ADGM has also launched initiatives including the Abu Dhabi Sustainable Finance Declaration. As the UAE prepares to host COP28 next year, Abu Dhabi is at the heart of building long-term financial sustainability.
Today's pioneers are shaping the future of finance and MENA is proving itself as a hub of innovation. Abu Dhabi offers financial institutions and groundbreaking disruptors alike a business-friendly and future-facing environment from which to define the path ahead for finance. ADIO provides support for businesses looking to set up or expand in Abu Dhabi.
To find out more about how ADIO can help financial institutions and disruptors take advantage of opportunities in Abu Dhabi, download the whitepaper below.