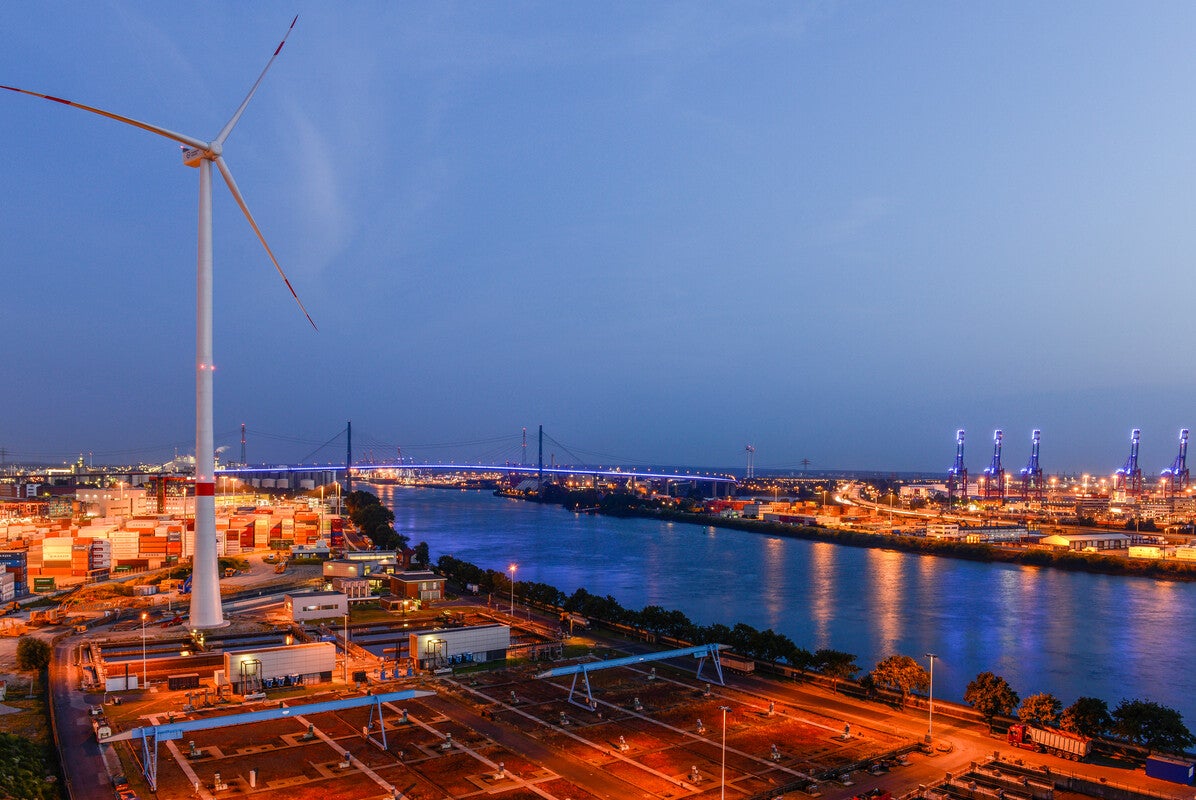 The climate crisis has become obvious, and urgent action is needed to avoid the catastrophic consequences of escalating carbon emissions. It is time for the global economy to be transformed with sustainability in mind.
Northern Europe's most important trading centre and home to Germany's biggest port, the Free and Hanseatic City of Hamburg is both a hub of industry and a city driven by a spirit of innovation and ambition. This combination makes it a strong driver of industrial change. Hamburg is already transitioning towards a sustainable economy, and green hydrogen is a powerful engine for its decarbonisation.
'Green' hydrogen is produced using renewable energy like wind power and can be used to replace fossil fuels as an energy source. In a post-carbon economy, green hydrogen will be an indispensable resource. The sector is booming worldwide, with more than five million jobs and €800bn per year forecast in green hydrogen in Europe by 2050.
In the coming years, green hydrogen promises to redefine industry and help us mitigate the disastrous impacts of climate change. Hamburg hosts all the natural and industrial resources, along with the entrepreneurial spirit, foresight and courage, to lead the way towards a sustainable economy.
Hamburg: prepared for hydrogen
A recent OECD study identifies northern Germany as an ideal location for the development of a green hydrogen economy. Hamburg is home to all the necessary prerequisites for the transition.
"Hamburg has set itself the goal of becoming a European centre of green hydrogen and has great advantages, given the existing industry and links to offshore wind," says Michael Westhagemann, Hamburg's Senator for Economics and Innovation.
Hamburg's hydrogen ecosystem has unique advantages. The region's location is perfect for generating and storing the renewable energy required for producing green hydrogen. Hamburg has joined forces with nearby Schleswig-Holstein and Lower Saxony, both major producers of wind energy, to pool their natural resources to advance the green transition.
One of Europe's leading industrial areas, Hamburg's metropolitan region represents huge local demand for energy and growing demand for green hydrogen. Its long-standing industry base is a powerful driving force of transition, accounting for more than 90% of the demand for hydrogen. Local hydrogen could supply producers of steel, aluminium and copper. The harbour will also be directly connected to the converted gas grid, which can store and transport large volumes of hydrogen.
Hamburg is also a thriving logistics hub, with connections to Germany and the rest of Europe – ideally placed for importing and distributing green hydrogen.
Having hosted the ITS World Congress 2021, Hamburg is also on course to become an international centre of future transport. The city is already a global showroom for electric and hybrid vehicles and hosts the world's third-largest aviation centre. This makes it a perfect candidate for the advanced development of hydrogen fuel cell technology, which promises to be the future of sustainable transport.
Hamburg is also leveraging international cooperation to push forward its hydrogen goals. In an event on 25 November this year, the Free and Hanseatic City of Hamburg will sign a memorandum of understanding with Scotland to cooperate more closely in the field of green hydrogen and hydrogen technologies. The Renewable Energy Cluster Hamburg (EEHH) and the Scottish Hydrogen and Fuel Cell Association (SHFCA) will contribute to the event.
For international start-ups wishing to make the most of the wealth of opportunity Hamburg has to offer, the Startup Unit Hamburg is the key point of entry. Offering comprehensive support and information, the unit connects founders with the programmes, resources and funding available to them.
As well as this, Shell Deutschland GmbH and the Fraunhofer Institute, along with Plug and Play Hamburg, are building the H2 Startup Accelerator. This will position Hamburg as a uniquely innovative pioneer of hydrogen in the local market.
Infrastructure focus
The transition to a full hydrogen economy is already under way in the city on the Elbe.
Around the world, infrastructure is the foundation of a comprehensive hydrogen value chain, and converting the gas grid to hydrogen is a fundamental step in the energy transition.
The Hamburg gas grid, Gasnetz, aims to become climate neutral by 2030 by creating a secure supply infrastructure for hydrogen, with Katja Mau as its head of hydrogen. Its envisaged Hamburg Hydrogen Industry Network will adapt 60km of the local gas grid to hydrogen by 2025 to reduce Hamburg's CO2 emissions by over one million tonnes annually by 2030. This will lay the groundwork for transformation across industries.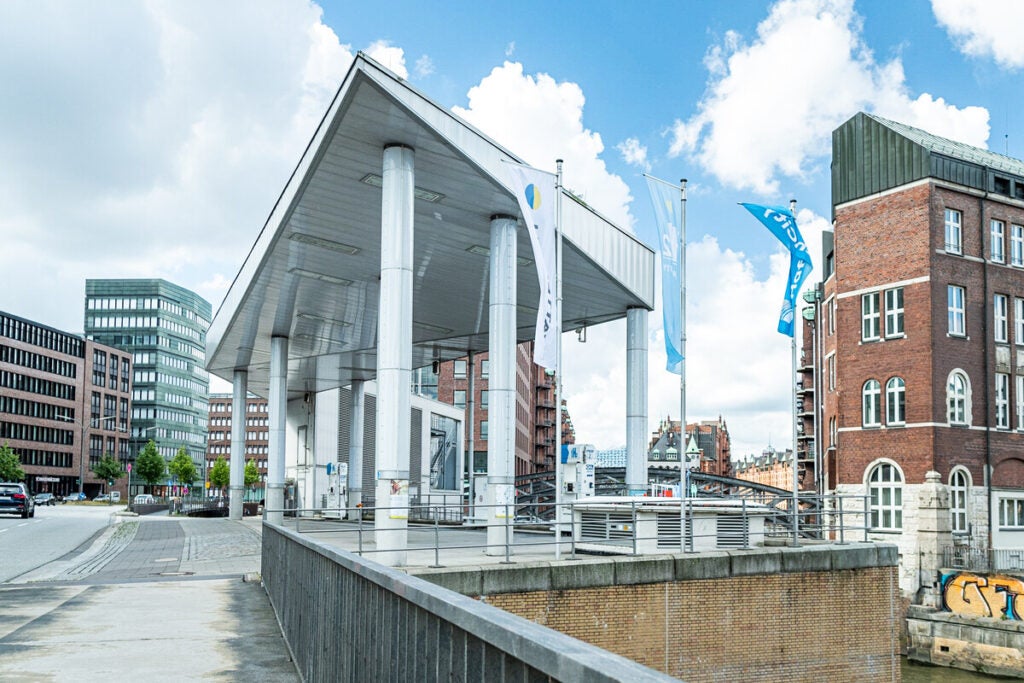 Projects being initiated in Hamburg cover the entire value chain, laying a comprehensive foundation for the hydrogen future.
"The transformation of the energy system in Hamburg is already under way," says Jens Kerstan, Senator for the Environment in Hamburg. "The gas grid plays an important role therein with the planned hydrogen industrial network in the Port of Hamburg."
The port will also be home to the world's largest hydrogen electrolysis plant, with a starting capacity of 100MW. "[It will be] one of the world's largest hydrogen electrolysis plants," adds Kerstan. "It will provide green hydrogen for decarbonising key industries [such as steel and copper]." The project, led by Vattenfall, Shell and Mitsubishi, will convert a coal power plant in the harbour into an electrolysis facility for green hydrogen.
The Hamburg Port Authority also has its Hydrogen Port Applications project, which prioritises providing hydrogen fuelling stations for vehicles as well as developing innovative hydrogen-powered ships to accelerate the transition of mobility towards the post-carbon era. An innovation and test centre for hydrogen in maritime and aircraft applications is also under construction in the city.
Leading European logistics company Hamburger Hafen und Logistik has launched its Hydrogen Logistics Applications & Distribution project, which plans to use fuel cell vehicles at its Hamburg terminal to decarbonise its operations.
Projects for transition
For innovative companies looking to define the future of energy and industry, the production of green hydrogen, industry demand and essential infrastructure come together in Hamburg. A vibrant combination of government projects, industrial networks and a specific ecosystem for hydrogen represent an unmatched opportunity for further innovation.
"The solutions to the most important problems of our time can be found in logistics, mobility and especially in connection with green hydrogen," said Westhagemann.
Powerful industry role models are spearheading a spirit of progress. Hamburg-based metal giants Aurubis and ArcelorMittal are already testing environment-friendly hydrogen in their operations with the goal of becoming carbon neutral by 2050.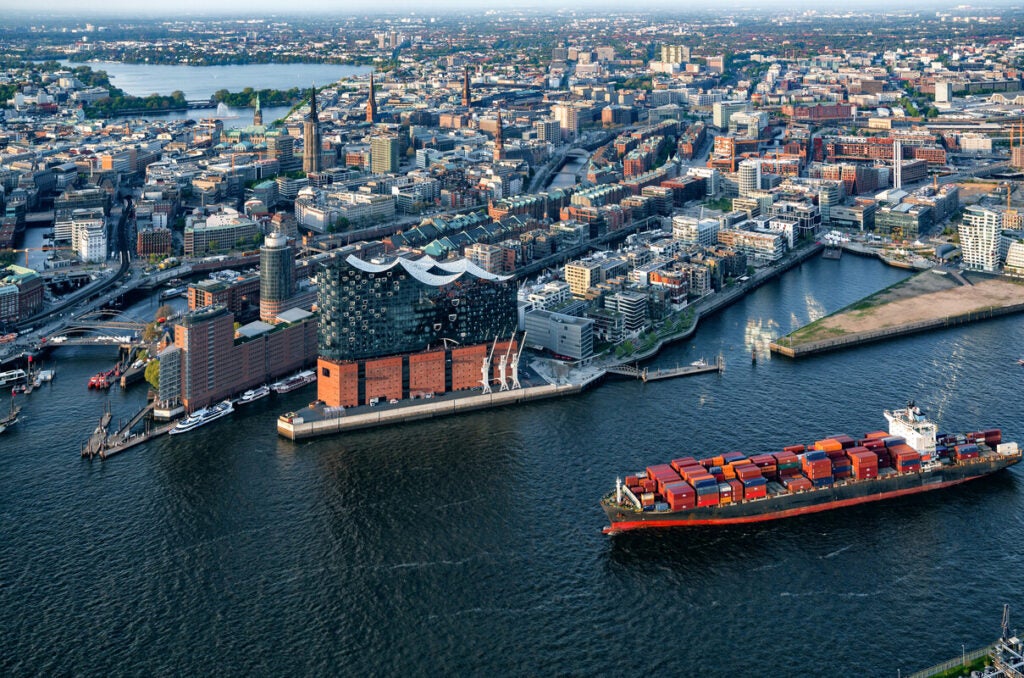 The German government is supporting extensive hydrogen research through funding and sandboxes, of which over €500m is earmarked for Hamburg from sources including the European Important Projects of Common European Interest (IPCEI) scheme.
"We have joined forces in the North German Hydrogen Alliance, HY-5, and are demonstrating the enormous potential of hydrogen technology in our region," says Dr Rolf Strittmatter, managing director of Hamburg Invest.
HY-5 comprises the federal states of Lower Saxony, Mecklenburg, Schleswig-Holstein and Western Pomerania, and the cities of Bremen and Hamburg, with the aim to make northern Germany the leading region for green hydrogen in Europe.
Based in Hamburg, the Hamburg Hydrogen Network involves more than 250 regionally based stakeholders, with the aim to accelerate the transition process. The founding members include Airbus, Gasnetz Hamburg, the Hamburg Port Authority, Shell, Toyota, Vattenfall and a large variety of SMEs.
The engine of change
As carbon emissions cause devastating climate change, the green hydrogen transition is urgently needed. While in some parts of the world it remains a distant ideal, in Hamburg the hydrogen economy is already a reality.
Hamburg offers unmatched prospects for companies wishing to push forward their hydrogen activities, with a unique combination of hydrogen production and demand as well as all the necessary network infrastructure in the immediate vicinity. Hamburg Invest and its Startup Unit are the first port of call for international established companies and start-ups looking to make the most of this opportunity. More information can be found here.