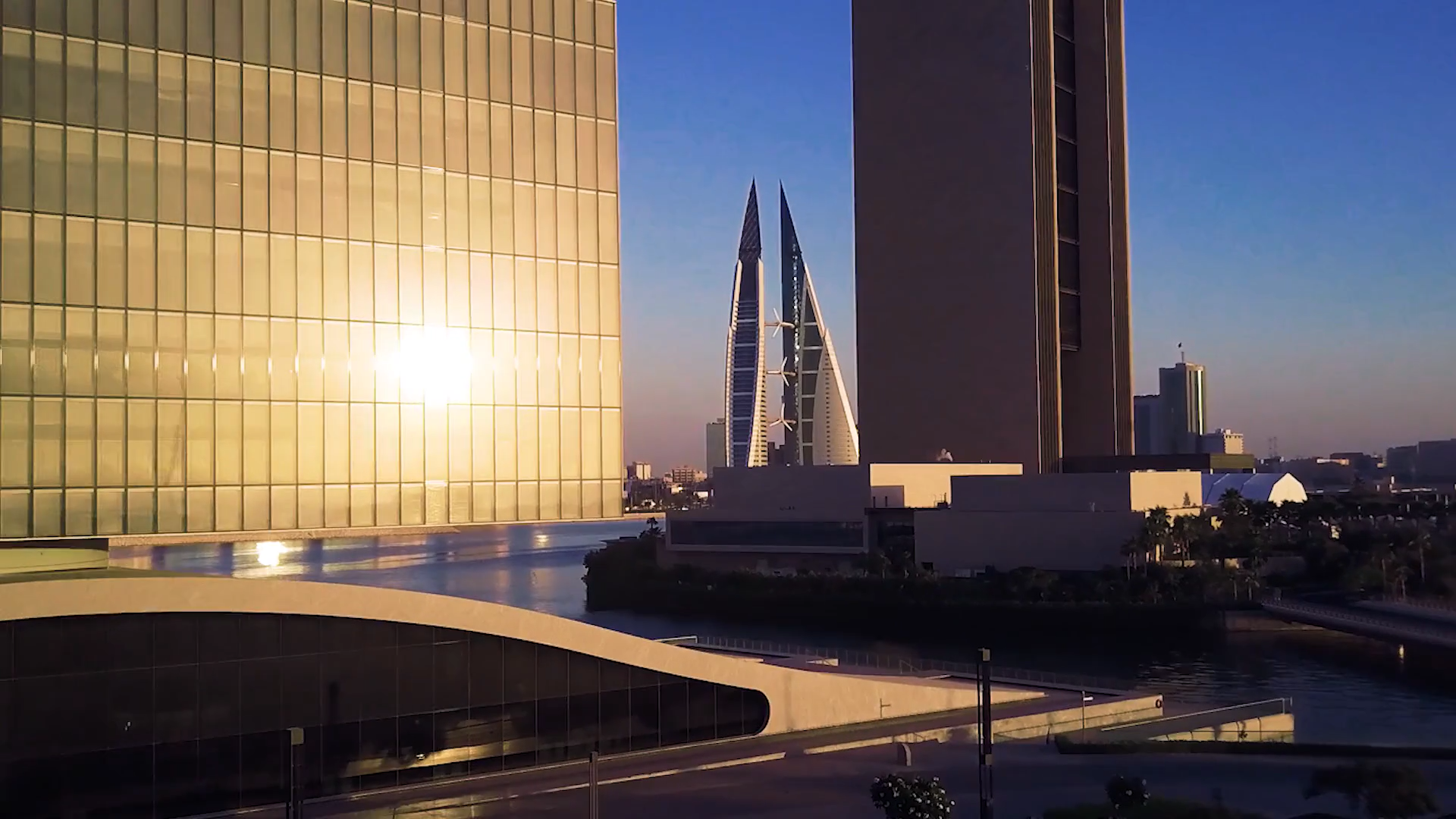 Bahrain FinTech Bay (BFB) was established in 2018 to attract best-in-class global fintechs looking to expand into the region while helping local tech entrepreneurs develop their skills through training, acceleration programmes and incubation.
The hope was that these mandates would combine to pique the interest of investors wanting to capitalise on promising tech companies and develop the country's digital economy as part of a wider national strategy.

The oldest and most established in the Gulf Cooperation Council (GCC) region, Bahrain's 40-year-old financial services industry was already the most significant contributor to the Kingdom's GDP after oil. The government's more recent focus on supporting innovative start-ups – in part through its collaboration with BFB – has led to the complete transformation of Bahrain's fintech ecosystem over the last four years.
Adding to Bahrain's almost 400 existing financial institutions, BFB has provided a launch pad for more than 90 tech companies to develop and scale their products, allocated tens of thousands of dollars in prize money and helped its members secure more than $100m in funding.
A powerful value proposition
As well as providing a physical space for fintechs to co-work and network as part of a fintech cluster, BFB has helped its members with hiring local talent and building connections with some of the biggest players in the regional – and global – fintech ecosystem, such as Standard Chartered, American Express and Visa.
The Central Bank of Bahrain (CBB), which has been the single source of governance for the Kingdom's financial system since 2002, has also been a key strategic partner. "The Regulatory Sandbox [a programme that provides a virtual space for companies to test their products and expand in the GCC], along with new fintech regulations and policies, have been instrumental in enabling foreign and local fintechs to gain a foothold in Bahrain, and expand to the wider region," says BFB CEO Bader Sater. Indeed, in 2020, the World Bank recognised that Bahrain has implemented the highest number of regulatory reforms designed to ease business operations. In December 2018, Bahrain became the first country to mandate the adoption of open banking by all banks, enabling new standards for digital banking services.
This was followed in March 2019 by digital financial advice regulations enabling the intelligent automation of financial advice by specialised companies using algorithms or AI. Bahrain has also taken the lead in the arena of cryptocurrency. The Crypto Asset Exchanges regulations have enabled the licensing and supervision of regulated crypto-asset services including trading, dealing, advisory and portfolio management services since February 2019, which has attracted the world's leading blockchain and cryptocurrency infrastructure provider, Binance, to obtain its first crypto-asset service provider licence in the GCC from Bahrain.
Fast forward to 2022, the CBB has made amendments to its Specialised Licensees regulations that enabled the operations of "buy now pay later" fintechs. As a result, five regional fintechs were attracted to operate in Bahrain with over BD200m in funding, four of which have joined Bahrain FinTech Bay.
Moving forward, one of the goals of Bahrain's Financial Services Sector Strategy, which forms a key part of the country's Economic Recovery Plan, is to continue to support the needs of promising sectors such as fintech by enhancing digital banking infrastructure, automating workflows and information exchange between the CBB and other financial institutions, and enhancing the financing available to promising SMEs. The hope is that the sector will maintain its current GDP contribution of 20% until the end of 2026, increasing it thereafter to 25%.
As Sater stresses: "Having like-minded strategic government stakeholders was vital in executing a transformative national strategy and future-proofing our financial services industry. They have crafted a powerful value proposition that means Bahrain is now ready for the likes of much larger fintechs than was previously possible."
Coming full circle
Rain, the first licensed crypto-asset platform in the MENA region, is a good example of a company that has leveraged all the support available to it in Bahrain.
"They incubated with BFB originally when they were just four founders on the ground," Sater recalls. "Then, they were one of the first participants in the Regulatory Sandbox, they secured the licensing they needed, went on to secure rounds of funding, got hundreds of people hired locally in Bahrain and they have just raised their series B of $110m."
One of Rain's initial investors was Coinbase, one of the largest cryptocurrency exchanges in the world at that stage. Off the back of the success it has had in Bahrain, the company has grown to service the rest of the GCC market and now plans to expand into other MENA countries as well as Pakistan and Turkey.
"I am sure the next phase will be even higher valuations and more funding, and hopefully an exit in the form of either an acquisition or a listing somewhere," says Sater. "That will generate a new wave of founders, people who have been with the project from the start and want to start something new. We want to see it come full circle, whereby a new explosion of start-ups is born from that exit – that is how you can get a sustainable organic growth that will future-proof what we are trying to achieve."
Under Bahrain's Financial Services Strategy, the hope is that five companies will be listed on the Bahrain investment market by 2026.
Only the beginning
In the last 12 months, Sater has seen the seeds Bahrain FinTech Bay planted in 2018 really start to come to fruition, and expects that these companies would eventually sprout more innovative fintechs as a result of the industry's maturity. However, he says it is only the beginning for both the hub itself and the GCC's rapidly advancing financial services sector.
Recent acceleration programmes, which have ramped up in the last year, have helped hundreds of Bahraini entrepreneurs develop their solutions in collaboration with BFB's industry partners. The local version of the Standard Chartered Women in Tech programme provided mentorship, training, prize money and incubation for female fintech founders, while an initiative launched in partnership with the National Bank of Bahrain brought together students from all over the country to design and develop solutions for its new digital app, which were presented at Expo 2020 Dubai.
"We have more acceleration programmes and educational initiatives in the pipeline, and we want to broaden our partnership scope to allow for more cross-border engagement, internationally and with a regional focus," Sater says.
BFB also plans to broaden its reach across technology themes such as prop-tech as well as going deeper into fintech. "I also expect to see increased investment activities, more partnerships, and larger fintechs coming into the region," predicts Sater.
"We are already attracting global unicorns, so that is a good benchmark. Looking ahead, fintech will play a role not just in how we manage our finances but also in our lifestyles. It is only going to become more embedded into our lives. It is going to be very interesting to see how that all plays out."