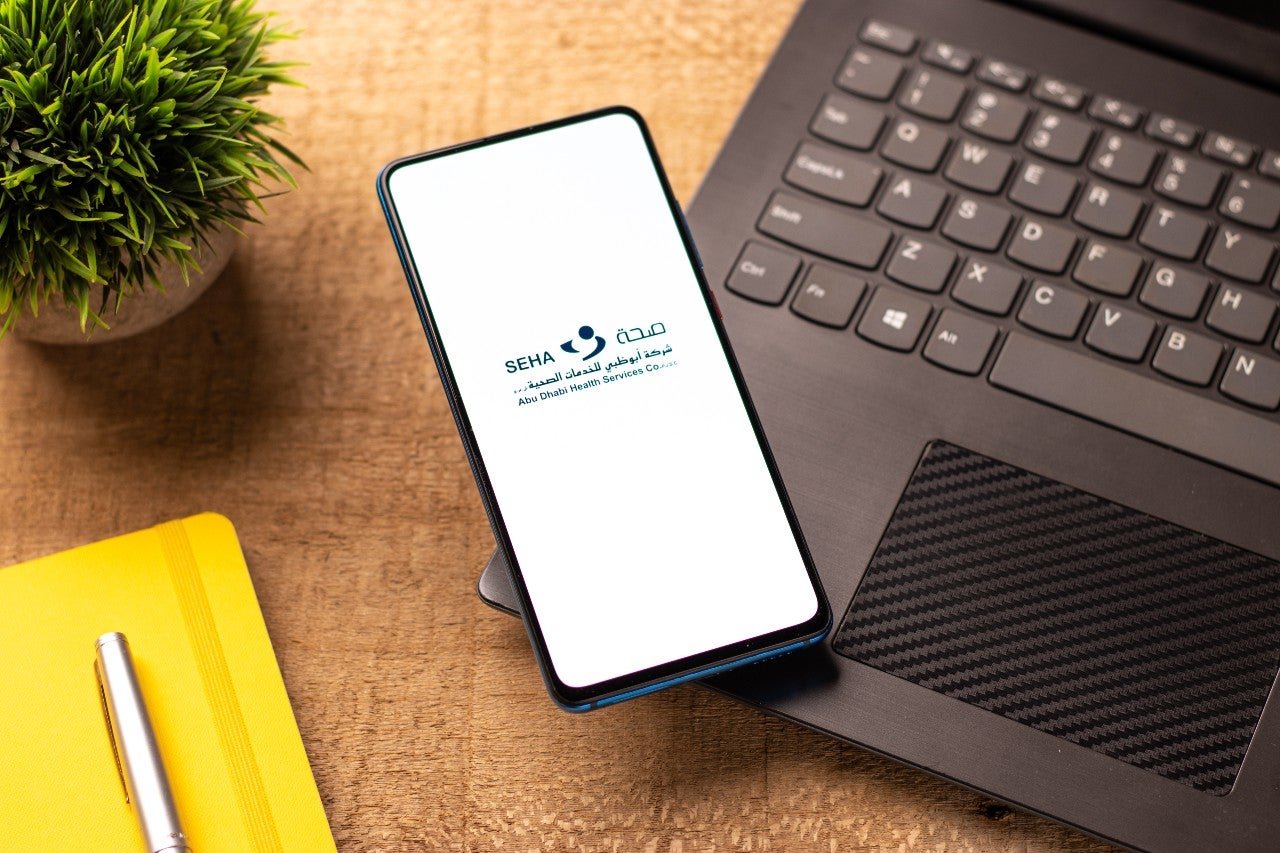 As nations around the world worked to respond to the global Covid-19 health crisis, the UAE acted quickly and effectively, backed by decisive leadership and a dynamic healthcare ecosystem.
Through innovation, investment and powerful partnerships, Abu Dhabi has become a land of opportunity for healthcare businesses, and its commitment to developing the sector is taking it from strength to strength.
SEHA is the Abu Dhabi Health Services Company, which owns and operates all public hospitals and clinics in Abu Dhabi. The largest and most comprehensive healthcare network in the UAE, with more than 2,644 medical beds, 12 hospitals, 36 primary healthcare clinics and a decade of experience, SEHA is dedicated to making Abu Dhabi a global hub for healthcare excellence.
"We are relentlessly committed to providing the community with world-class healthcare services using the most advanced diagnostics, technologies and treatment methods and forging partnerships with global leaders," says Dr Tarek Fathey, group CEO of SEHA.
Pandemic response
"We are seeing transformations in healthcare across the world due to the pandemic, and they are unfolding in the UAE at an unprecedented rate," says Dr Fathey. "Covid-19 has accelerated the implementation of innovative technologies including telemedicine, robotics and artificial intelligence, which would not be possible without the UAE's advanced IT infrastructure."
In a period of such rapid development, the scope for new investment and innovation in the UAE and especially its capital, Abu Dhabi, is huge.
Now, many countries are building capabilities to combat the virus, and greater attention is turning from reaction to prevention. With the support of the UAE Ministry of Health and Prevention and the Department of Health (DoH) – Abu Dhabi, the emirate is at the forefront of the effort. The UAE is one of the world's most vaccinated countries, with 84.39% of its population being fully vaccinated as of 6October 2021, according to the National Crisis & Emergency Management Authority. SEHA is spearheading vaccine clinical trials and community screening trials in Abu Dhabi, positioning the emirate as a healthcare leader going forwards.
"SEHA was entrusted to serve the UAE at the onset of Covid-19," explains Dr Fathey. "We were quick to act to ensure the safety of our communities. Our telemedicine and telehealth-based interventions, including home healthcare and home medication delivery services, helped safely bridge the gap between clinicians and patients."
Forging a way forward
While the pandemic dominated the healthcare space, it was important to continue to develop other areas of research and treatment so that the global healthcare industry would not only survive the pandemic but emerge from it stronger, and Abu Dhabi continues to be a site of exciting progress.
"The UAE is also investing heavily in other health-related initiatives, including the expansion of access to care for mental health conditions and the integration of technology," says Dr Fathey. Abu Dhabi based start-ups like mental wellness platform MindTales, and Okadoc, the region's first online doctor appointment booking platform, are thriving in this environment for innovation.
This commitment is making the emirate a world-class industry player in the most cutting-edge fields, as Dr Fathey explains: "SEHA has recently partnered with the Emirates Genome Project to advance healthcare services for citizens and strengthen the country's position as a hub for innovation and research in the field of genomics."
Groundbreaking medical progress in Abu Dhabi continued while frontline workers battled the pandemic. Recently, Sheikh Shakhbout Medical City (SSMC) conducted a successful knee replacement surgery using minimally invasive computer-guided technology for the first time in Abu Dhabi. At Sheikh Khalifa Medical City, a one-year-old baby with a progressive muscular disease was effectively treated with an advanced genetic treatment.
Investment focus
Healthcare is a central element of Abu Dhabi's economic vision, with strong and varied support available for innovators and investors. One such initiative is the Abu Dhabi Investment Office (ADIO)'s Innovation Programme, which provides competitive incentives to assist the expansion of companies in high-growth areas such as health and biopharma.
"Providing world-class healthcare is a national priority, in line with the UAE leadership's vision and Abu Dhabi's economic vision," says Dr Fathey.
Abu Dhabi's DoH is a powerful healthtech champion. In 2018, it developed its healthcare master plan, which helps investors identify opportunities in the region. Its Abu Dhabi Healthcare Innovation Programme, in collaboration with the Abu Dhabi Department of Economic Development and the Abu Dhabi Global Market, offers incentives and events to encourage innovation. It is also partnered with ADIO's Plug and Play incubator to support healthcare start-ups, aiming to attract 36 healthcare start-ups by 2022. This programme launched MENA's first health start-up accelerator in 2019.
Currently, the emirate ranks in the top ten globally and second within the GCC for medical tourism, and public trust in UAE healthcare is ranked higher than the global average, according to the Edelman Trust Barometer 2021.
"The country's vision is to build a world-class healthcare sector that not only serves the region but contributes to the global health landscape through the development of health technologies, evidence-based research and insights, and best-practice methods and techniques," says Dr Fathey. SEHA's influential position and wide scope allows it to feed into this vision.
Progress through partnership
"In collaboration with healthcare facilities including SEHA, the nation continues to launch various initiatives targeted towards preventative health and education as a way to safeguard the community for years to come," says Dr Fathey.
One way to elevate the standard of care provided to the community has been to forge partnerships with authorities and other healthcare institutions. Abu Dhabi is home to world-renowned medical facilities and clinics including Cleveland Clinic, Mayo Clinic, Johns Hopkins and leading research laboratories including Khalifa University and G42, meaning the potential for impactful collaboration is huge.
"Our partnership with Mayo Clinic, a global health leader and our joint venture partner in SSMC, has brought an influx of the very best international healthcare talent," says Dr Fathey, "bringing innovative and transformative approaches to patient care and allowing us to provide patients in the region with care closer to home."
Abu Dhabi is also home to highly active higher education institutions, and strategic educational partnerships with Khalifa University and the University of Manchester are providing SEHA's workforce with invaluable development opportunities.
This spirit of collaboration was available when it was needed most, Dr Fathey adds. "During our four-week Covid-19 Accelerator Programme in partnership with UAE University Science and Innovation Park and Future of Work Lab, we collaborated with SEHA specialists, entrepreneurs and UAE University students and researchers to gather diverse perspectives on how to ensure continuous provision of healthcare during the pandemic," he says.
For Dr Fathey, it is this strength of community and collective strength that makes the country's healthcare ecosystem so powerful. "It is an ambitious mission, but with the UAE's vibrant spirit of collaboration, we have a real chance to shape the practice of medicine for years to come," he says.
To find out more about healthcare investment opportunities in Abu Dhabi, download the Abu Dhabi prospectus.