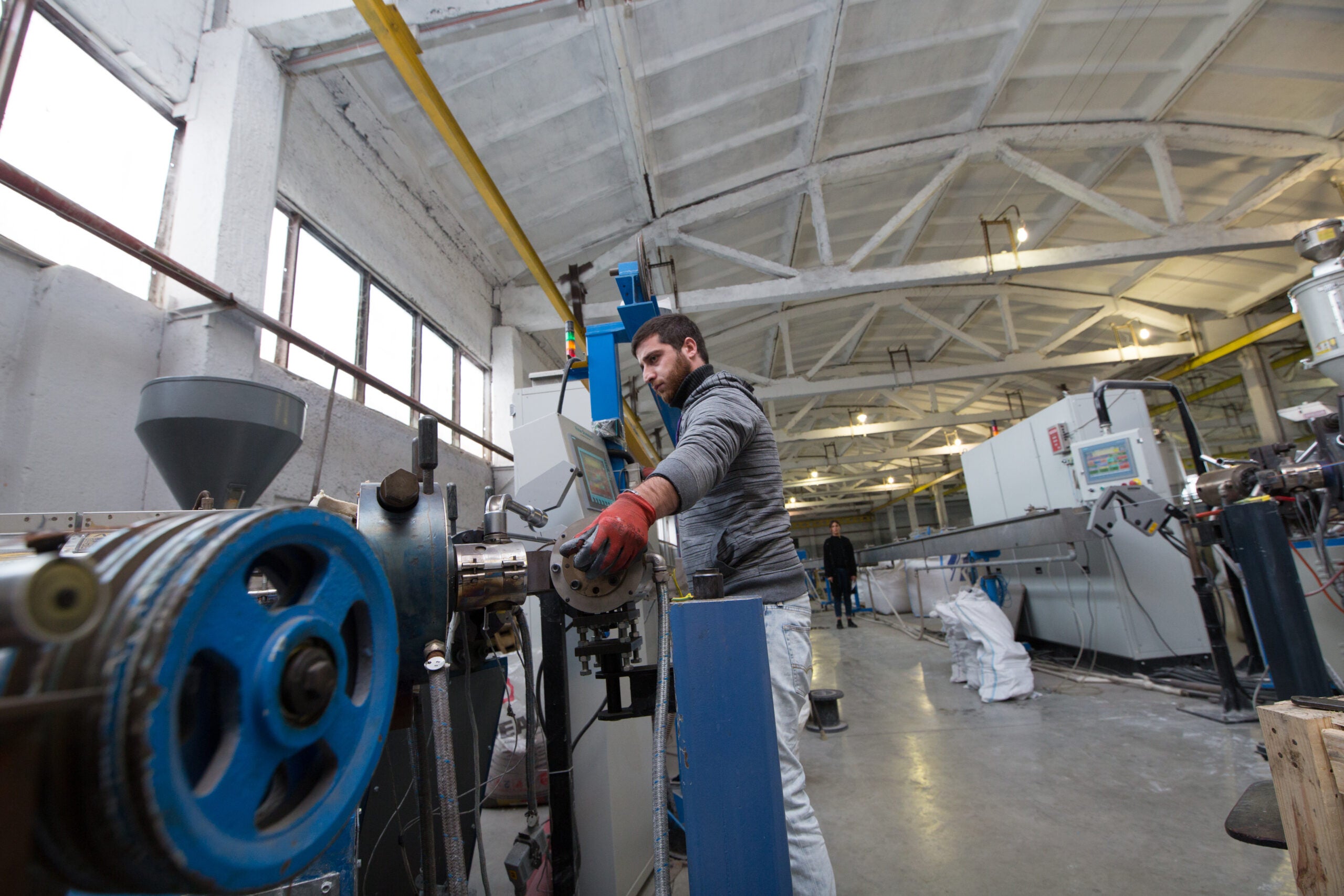 Setting up a new factory can be a lengthy process, especially for projects with complicated logistics criteria. One universal requirement for relocating or expanding companies is access to the right workforce; the last thing a new project needs is a skills shortage.
With the recruitment of skilled workers being a key priority, companies setting up a new facility consistently seek out sites in proximity to multiple relevant higher education centres that will provide a constant flow of professional employees.
Diverse skilled workforce in Georgia
Located at the intersection of Europe and Asia, Georgia has a plethora of workers with a diverse range of skills and languages. Most Georgians speak at least one foreign language in addition to Georgian, with 60% being fluent in English, which is mandatory in all high schools and universities. In fact, a BPO and SSC study conducted by Deloitte estimated that there are more than 500,000 speakers of English, Russian, German, French and Italian in the major cities of Georgia. Given the country's location and extensive education centres, there are also many Georgian workers who speak less common western European and Asian languages.
Georgia is home to more than 60 higher education and 65 vocational education centres that offer an extensive range of specialities, including business administration and social sciences, law, humanities, STEM and related fields. Additionally, Georgia's vocational education institutions are supported by the government to ensure the country's manual workers are some of the world's best qualified. Across the country, 62 private and 43 public educational institutions offer vocational education and training programmes, many of which also offer students the opportunity to receive a general education diploma and continue in higher educational institutions.
Total government spending on education tripled between 2010 and 2019, with closing skill gaps being a key priority in Georgia. In a report on Georgia's Educational Sector published by Galt and Taggart, it is suggested that the number of students in higher education will rise to 160,300 by 2024. This is in part due to the growing adult segment in tertiary education, with 14.3% of total higher education enrolment coming from students who are 25 or older, compared with 6.6% in 2009. Additionally, demand in Georgia has surged from international students, with numbers rising 16 times to 13,300 over 2009–19 – making it an ideal place to establish a new factory.
Setting up a factory: Skilled workers in industry 4.0
Any company will know that keeping up with technology is essential to staying ahead in the industry. In fact, according to a GlobalData report, IT and AI-related jobs have increased by 165% since July 2020 due to the rapid rise of digitalisation.
Georgia is continuously taking steps to strengthen its position as a talent hub for tech skills. For example, Georgia's Innovation and Technology Agency monitors the market to ascertain the most in-demand fields and is implementing a training programme for 3,000 specialists in these areas.
The newly opened Kutaisi International University (KIU) will have the capacity for 40,000 students. KIU's operational model was developed in partnership with the Technical University of Munich and will offer vocational, undergraduate, graduate and post-graduate degree programmes, as well as research possibilities in science and technology. KIU will join other high-profile universities such as Tbilisi State University, Tbilisi Technical University and Ilia State University, which in collaboration with San Diego State University offer ABET, ASC, WASC-accredited courses in STEM.
Invest in Georgia
Invest in Georgia provides one-stop-shop services for investors to ensure they connect to the right stakeholders and receive relevant information, whether setting up a new factory or expanding existing operations. Supporting companies before, during and after the investment process, Invest in Georgia has the experience and expertise to ensure that your new facility finds the skilled workforce that it needs.
For more information, download the whitepaper below.