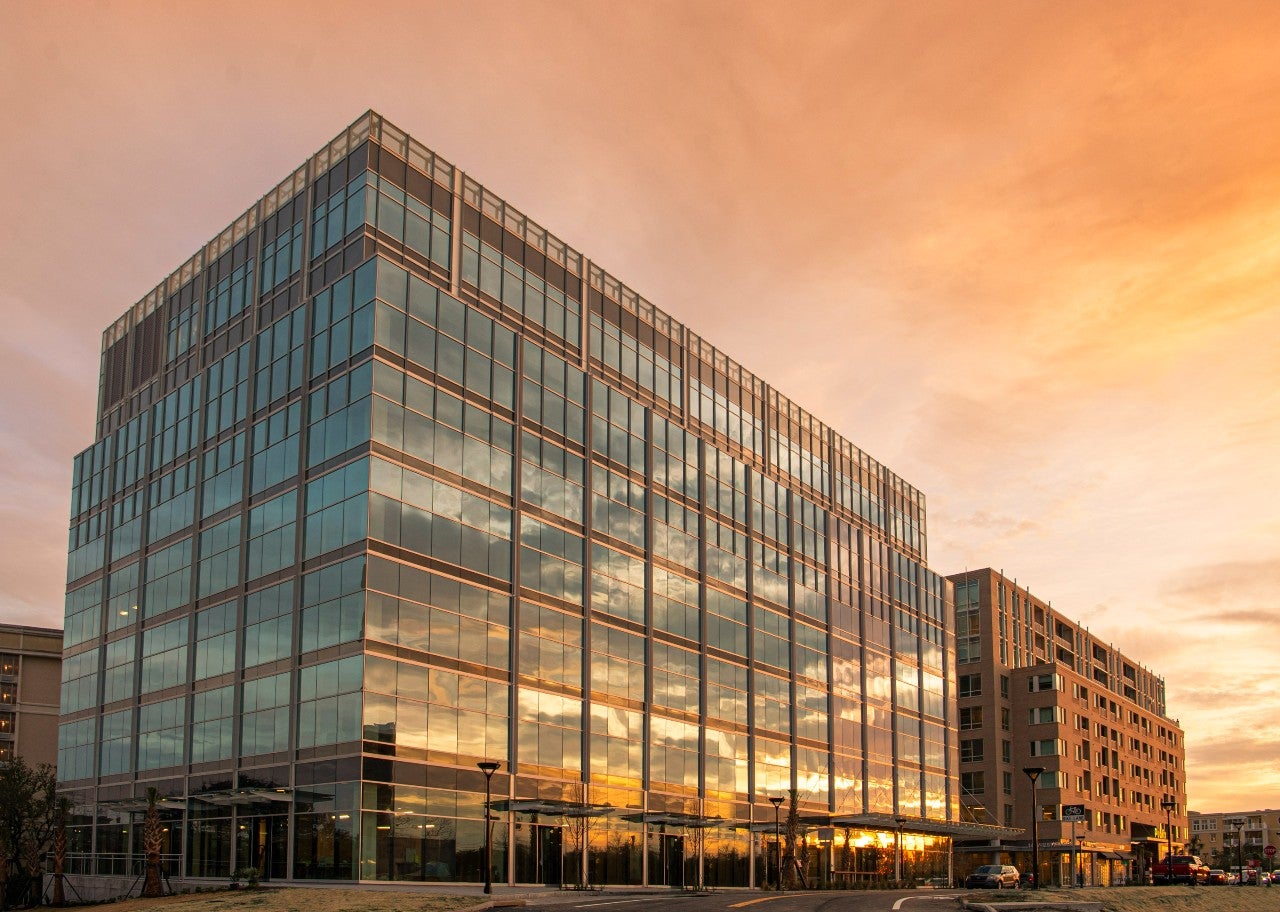 When considering possible locations for a new office, laboratory or manufacturing site, life science businesses will have a long checklist. This includes a provision of talent, access to markets, ease of transport and connectivity, quality of life and support from local government. When these elements come together an additional benefit is created: a thriving scientific ecosystem that generates a virtuous circle of advantages for businesses and their employees.
The Charleston region's ecosystem helps companies solve business challenges and mitigate risks. As a result, an increasing number of biotech and medtech manufacturers, research laboratories and service companies are calling the area home, giving birth to a burgeoning life sciences community and all the network effects that come with it. For companies seeking to enter or expand in the US, the professional economic development organization, Charleston Regional Development Alliance, exists to guide you through the process. The Alliance provides multiple services at no cost to the company.
As this hive of life science companies continues to grow, expanding the depth and breadth of the network, the region only increases in its appeal to global businesses considering expansion or relocation.
"The high concentration of life science firms allows a sharing of knowledge and opportunities for collaboration," says Erin Ford, EVP and COO of South Carolina Biotechnology Industry Organization (SCBIO), the trade association representing life sciences in the state of South Carolina. "It also provides a rich talent pool to draw upon, more confidence for businesses to select the Charleston region, and more visibility on a national and global scale.
"SCBIO is the connector and convenor of our industry," she continues. "It is our job to provide opportunities for life science leaders to come together and build relationships with one another, get to know each other's businesses, and tap into that wealth of support for everyone to meet business goals and solve problems. Our annual conference will be held in the heart of Charleston in February 2022, and it is an amazing event that surprises a lot of people not familiar with our ecosystem."
Having the support of a state-led trade association like SCBIO is extremely advantageous for international companies using the Charleston market as a landing pad for the US. Such close attention is typically hard to find in more established markets.
Meanwhile, evolving alongside this busy community is a complete support system of specialised services offering a wealth of knowledge ready to be tapped. "In Charleston you will find professionals with experience in FDA navigation, reimbursement strategies, IP guidance and market experts – all the things a company would need as they enter the US, including those special requirements that come with being a life science company," explains Ford.
Before all this though, cutting-edge laboratory work requires cutting-edge laboratory space. Located downtown in proximity to the Medical University of South Carolina (MUSC), one spot at the top of many companies' lists is 22 WestEdge, a beautiful, modern building designed as a place for life science companies to innovate and thrive. Among the tenants is a molecular diagnostics company, Vikor Scientific, which continues to expand its Charleston-based operations.
The forefront of innovation
MUSC is one of the leading medical institutions in the US. With state-of-the-art facilities and emerging campus areas, it provides national and international businesses with attractive opportunities to partner and develop solutions.
"Having direct access to key opinion leaders at MUSC and doctors on the leading edge of new technology is extremely important for new and experienced companies as they embark on research and development," Ford says, adding that the region's smaller size is what facilitates these strong ties between business and academia.
MUSC is powering much of the sector's innovations, and collaborations with industry are a key part of this. MUSC's Foundation for Research Development (FRD), for example, is dedicated to advancing the university's societal and economic impact on the community by helping companies secure patents and research collaborations. So far, the FRD has helped turn 30 innovative ideas into successful start-up businesses.
Further opportunities come from South Carolina Research Authority (SCRA) and its entrepreneurial funding programme, SC Launch, focused on strengthening the state's knowledge economy. The combination of all these initiatives is creating a region that's rich with possibility and highly focused on advancing innovation – the impact of which will be felt far outside of South Carolina.
MUSC is also fuelling a strong pipeline of talent. Of the 1,000-plus highly qualified students graduating each year, a high percentage choose to stay and work in Charleston. "As more companies continue to locate in the region, they have at the ready those very highly qualified PhD or MSc students that already understand the business side of things through their work with entities throughout the state, including SCBIO, SCRA and the FRD," explains Ford. This business-ready workforce, attracted by a thriving sector and great quality of life, is another key ingredient for success that draws life science companies to the region.
Those already in the ecosystem know they have found something special, and at the heart of it all is a strong spirit of collaboration. Ford refers to the adage "it takes a village to raise a child", stating that the same applies to growing life sciences. "Fortunately," she adds, "we have a lot of very talented and willing villagers to help grow this industry and advance the business of life sciences in Charleston."
Discover why global life sciences businesses are choosing this thriving region. Download the white paper 'Charleston, USA: A life sciences hub' here.