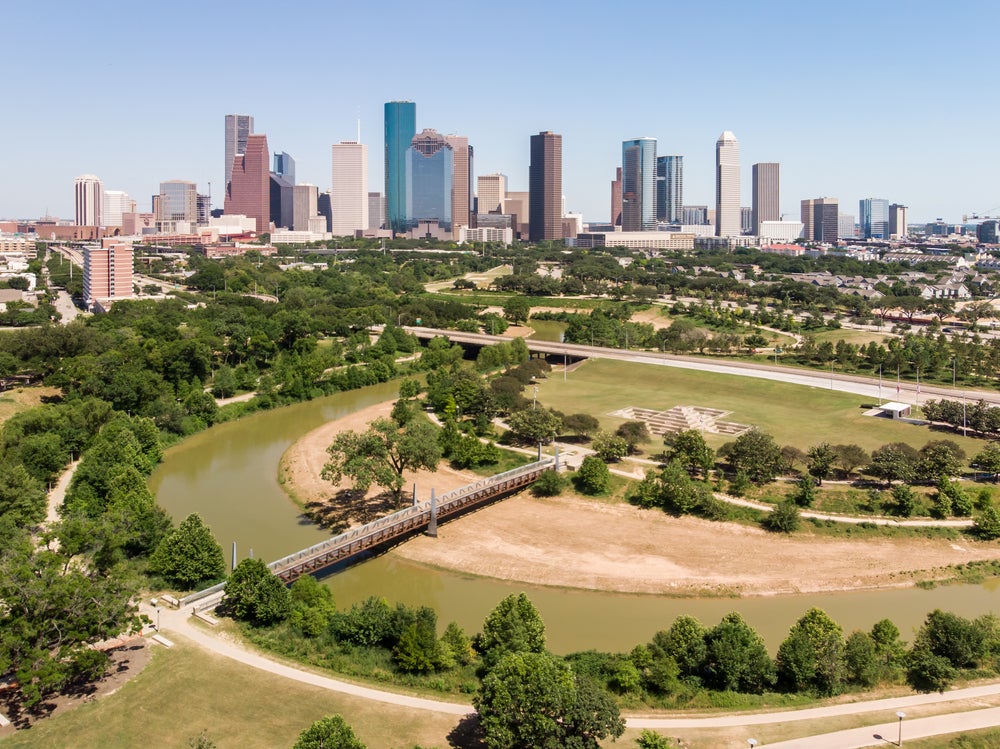 The global energy transition is well under way; legions of foreign and homegrown start-ups are hoping to stake a claim. Houston, for example, is home to nearly 5,000 energy-related companies, more than 200 cleantech and climate-tech start-ups developing energy transition solutions, more than 35 incubators and accelerators geared towards supporting these start-ups and almost 700 venture capital and private equity outfits funding research and commercial deployment. As money flows to the region – McKinsey research suggests it is currently home to 6% of the US' total energy transition capital, a figure that could rise to 15% by 2040 – vast opportunities to contribute to and benefit from energy innovation are emerging.
Investors are flocking to areas where they see the best possible chance of returns. Getting the right regulations and policy frameworks in place is a vital precursor for a thriving energy transition ecosystem – and some regions are showing how it can be done.
Policy milestones
The US climate tech and energy innovation landscape has transformed over recent years thanks to a number of landmark laws. One outstanding example is the Inflation Reduction Act, which contains $500bn in new spending and tax breaks. These will reduce the financial roadblocks of scaling technologies and provide the certainty needed to encourage unprecedented capital investment required for the energy transition. Since the Act's passage in 2022, roughly $28bn has been announced in new clean energy manufacturing investments.
State-level support provides a foundation for federal initiatives to thrive. Texas is an interesting example. Houston, its largest city, is already home to 85 public oil and gas companies – including European majors like Shell and BP – meaning the state was well positioned to integrate new climate-tech innovations into the existing energy system. Investment in the energy transition has only ramped up since. Its companies pledged an estimated $20bn towards the energy transition in 2022, and capital inflows to the region's energy sector could peak as high as $150bn per year by 2040 – a tenfold increase on current levels.
Policy evolution offers important context. Texas is the largest chemical manufacturing state in the US with more than $117bn of industry investment. In 2019, Texas passed legislation to divert hard-to-recycle plastics from landfills through advanced recycling, making it the sixth state to do so. Four years later, Texas lawmakers had to expand the law to keep pace with the rapid recycling industry innovation taking root across the Lone Star state.
Innovation policy bearing fruit
The new policy backdrop has prompted big moves from the US energy community. Take ExxonMobil. By the end of 2022, the oil and gas giant had constructed the Houston region's first large-scale plastics recycling facility. The facility will be able to recycle 30,000 tonnes of plastic annually, helping address the build-up of plastic waste in landfills and providing a basis for expanding similar circular economy initiatives. Texas's pro-innovation laws helped to catalyse the change – and new policies promoting residential and industrial plastic waste collection could enable expansion of the facility still further.
Circular economy initiatives have been complemented by clean energy drives. ExxonMobil has also announced the creation of a new hydrogen production facility, reducing site emissions by up to 30% at the oil major's olefins plant. The company's Baytown refining site will also host one of the world's largest new carbon capture, utilisation and storage (CCUS) projects. Chevron's backing of a joint venture to develop the Bayou Bend CCUS offshore carbon capture and sequestration hub could save up to 275 million metric tonnes of industrial carbon dioxide emissions in the area. In addition, Air Liquide, Chevron, LyondellBasell and Uniper announced a new joint study in October 2022 to evaluate proposals for a hydrogen production facility along the Gulf Coast.
Thanks to a network designed to encourage businesses to start up and thrive in Houston, smaller companies are getting in on the action too. Greentown Labs hosts more than 75 energy start-ups at its 40,000ft campus. Greentown's TEX-E programme is fostering a new generation of climate enterprise, adding to the talent flowing into Houston's economy via programmes at Rice University and the University of Houston – both of which rank consistently as the top two entrepreneurship courses in the US. It highlights how corporate policy can complement regulation to foster a pro-growth, pro-energy transition climate. Universities, businesses and accelerators are increasingly overlapping in their decarbonisation drives thanks to the favourable conditions found in Houston.
Whatever comes next, a great deal of work has already been done in Houston to ensure it retains the title of 'Energy Capital of the World'. The Houston Energy Transition Initiative (HETI) is focused on removing policy and economic barriers to capital flow and key technologies – hydrogen and CCUS – while also developing a regional road map for industrial decarbonisation and power management.
"We have much more to do, but these cross-cutting initiatives will impact the distinct areas where Houston has a competitive advantage in the energy transition," said Bobby Tudor, HETI chair, in a speech at the Greater Houston Partnership's Future of Global Energy luncheon in June 2023. The energy transition is gathering pace everywhere in the US, but in Houston, where policy initiative is building on the region's long-standing energy leadership and catalysing massive action from both existing giants in the power sector and new entrants, a template exists for creating fully fledged innovation hubs.
The US is at a critical juncture in its transition to a low-carbon future. The policies and technological advancements that are driving this transition are helping to reduce greenhouse gas emissions and create significant economic opportunity. Texas and Houston are leading the way, providing an example to the whole of the US on how it can fulfil its potential and lead the shift to a low-carbon future.
Download the whitepaper on this page to find out more.