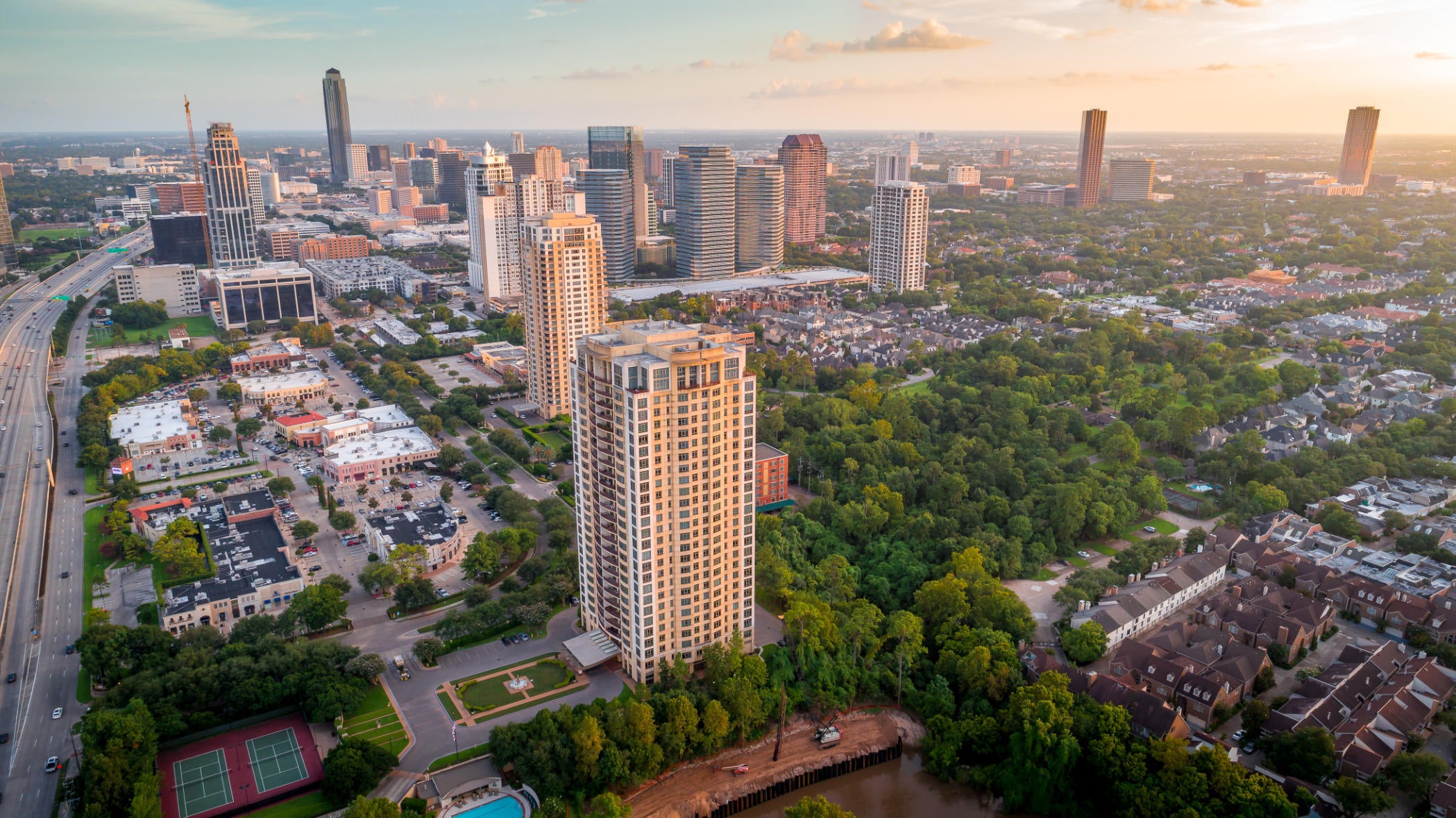 The global push for carbon neutrality is causing a great reconfiguration of the economy and impacting majorly on how investment and innovation is approached.
As the global population rises – and demand for power with it – the energy sector is on the front line of change. With huge responsibility comes new opportunities. Energy giants and start-ups alike are preparing to meet rising demand with a heightened focus on decreasing environmental impact and the development of new technologies. The energy transition – and capital flowing towards it – poses a problem for formerly dominant firms in the sector. Compared with 2012 heights, energy companies' presence on the S&P 500 had fallen by nearly two-thirds by 2020, with tech companies offering juicier dividends. Abundant shale supplies meant low prices and weak returns.
For a while energy companies looked like yesterday's news. "Capital providers don't invest for practice," according to Bobby Tudor, then-chair of the Greater Houston Partnership, Texas's largest chamber of commerce, in a 2020 speech. "They are looking for returns, and if you don't give them returns, they quit giving you capital. And that's exactly what happened."
The energy capital crunch forced an industry-wide rethink. Players across the capital spectrum are investing in a wide range of companies developing low carbon technologies. The energy sector is evolving to show it can both deliver returns and accelerate the energy transition.
A new era for energy
For nascent companies with a clear vision of how they will make their mark on the energy transition, capital is there for the taking. Corporate venture capital investments grew by 32% year-on-year between 2013 and 2019. Three-quarters of Fortune 100 companies now have active venture units. In Houston alone – the energy capital of the US – more than $2.6bn of VC has been raised since 2015, with the value of the average VC deal quadrupling between 2016 and 2021.
It points to a sea change for energy: traditional big hitters are seeking to invest in and collaborate with disruptors rather than acquire or outcompete them. Speaking at a panel convened by the Greater Houston Partnership (GHP) in March 2022 at the South by Southwest festival (SXSW), Grace Chan, investment associate at bp ventures, said she looked for "strategic value that we combine with financial value" when deciding whether or not to invest in an energy start-up. Similarly, Hossam Elbadawy, managing director of SCF Partners, said that "if the science is understood and there are prototypes then we can participate" in seed funding at a very early stage. While traditional energy sources may have lost their lustre for investors in energy centres like Houston, new ones have become all the more appealing. Tech-forward companies with clear visions of their future role in the energy transition are hot property on financial portfolios.
Thanks to the breadth of funding sources, this shows no signs of slowing down. Private equity firms with a long-standing interest in the cutting-edge of the energy sector, like SCF Partners, provide one example, but massive corporates – including those that made their money in oil and gas – are increasingly competing to cash in on the action. In addition to bp, new investment arms from companies like Shell, Halliburton, Chevron and Equinor are perfect examples of how corporate capital combined with start-up agility now underpin a climate tech "dream team". Additional money is flowing towards the energy transition from universities, state governments and federal grants.
The Houston blueprint
The example of Houston – a city ripe with opportunity to leverage its energy expertise to lead the global energy transition – is apposite. Once a byword for the US oil age, today it is a focal point for the capital, infrastructure and know-how needed to make the energy transition possible. Established energy companies in the city are already leading the way. In February 2021, Chevron Technology Ventures announced a massive $300m package of investment into low-carbon energy sources. In June 2022, Shell announced that it would start selling renewable-generated electricity generated across Texas – laying the foundations to do so across the whole US market – to expedite the goal of net-zero emissions by 2050. Halliburton Labs is proving that Houston's beneficiaries from the fossil fuel age are prepared to take big gambles on businesses of the future, providing facilities and technical help as well as investment to innovative energy start-ups.
VC and big private investors are also congregating in Houston. In addition to grandees like SCF Partners, newer VC outfits such as Energy Transition Ventures show there is momentum in the city for more investment. It is a phenomenon being actively encouraged by the city's commercial community. Tudor laid down the gauntlet for Houston's businesses in a 2021 speech for the Future of Global Energy Conference: "Even if your company is not making a fundamental pivot in its core business, it can still meaningfully invest in innovative technologies at levels that rival even the most mature start-up ecosystems."
Yet Houston's own vibrant VC scene is complementing rather than compensating for its own start-up ecosystem. In 2021, Boston-based Greentown Labs – the largest climate tech incubator in North America – announced its first expansion to Houston, offering a new home for the growing list of energy tech start-ups already based in the city. In the Boston campus's first six years it hosted 55 start-ups – a feat the Houston campus has matched in just one. Meanwhile, the city's world-leading higher education institutions offer a ready supply of new talent. Rice University and the University of Houston are consistently ranked as the US's top two entrepreneurship programmes. The former has an especially rich history of attracting the country's brightest minds via the Rice Business Plan Competition (which doled out awards worth $3m in 2019 alone) and the Rice Alliance Clean Energy Accelerator (drawing seed-stage start-ups to Houston from around the world and actively supporting their growth).
Adapting for the future
The energy transition is ongoing and new leaders will emerge. Will Houston retain its status as the world's energy capital or could capital owners flock elsewhere? Noises from the business community suggest Houston's infrastructural and technical advantages are futureproof – increasing the appeal of immediate investment. "Digital transformation is one of the key levers in energy transformation," according to Dawn James, a strategy director in Microsoft's energy and sustainability department, at a SXSW panel in 2022. "Houston being the energy capital of the world, it is really primed for this explosion of innovation in the digital space – from a data perspective, AI, the internet of things and high-performance computing."
The launch of the Houston Energy Transition Initiative last summer encourages companies and investors already present in the city to embrace their role as stakeholders in the energy transition. Participants can collaborate to develop new technology and safeguard against the effects of climate change. A steering committee of nearly 20 founding companies has established sector-specific, industry-led working groups to ensure momentum endures. This includes a capital formation working group which, in collaboration with McKinsey, will publish a whitepaper on energy transition investment later in 2022. The paper will provide a plan of action for boosting the flow of capital into Houston for companies raring to support the transition. In the meantime, new projects are sowing the seeds for a more interconnected commercial environment and addressing climate issues now. See, for example, the Houston CCS initiative, a collective effort among a group of 14 Houston-based firms focused on decarbonizing the Houston Ship Channel.
It provides a lesson that business communities and policymakers across the world can follow. Even amid market turbulence, Houston is making the most of its inherent advantages and providing avenues for cooperation – enhancing returns on existing capital and drawing in new investments. Directing funds to the top decarbonisers is no easy feat, but Houston is proving why it is desirable and how it can be done.
Coming soon, the Greater Houston Partnership will publish a report detailing Houston's role in capital formation for the energy transition, including what the city of Houston should aspire to in order to become the "Energy Transition capital of the world", and potential mechanisms to unlock further energy transition capital into the region.
The Greater Houston Partnership can provide support and assistance to energy companies and investment firms interested in getting involved. Download the whitepaper below to find out more.