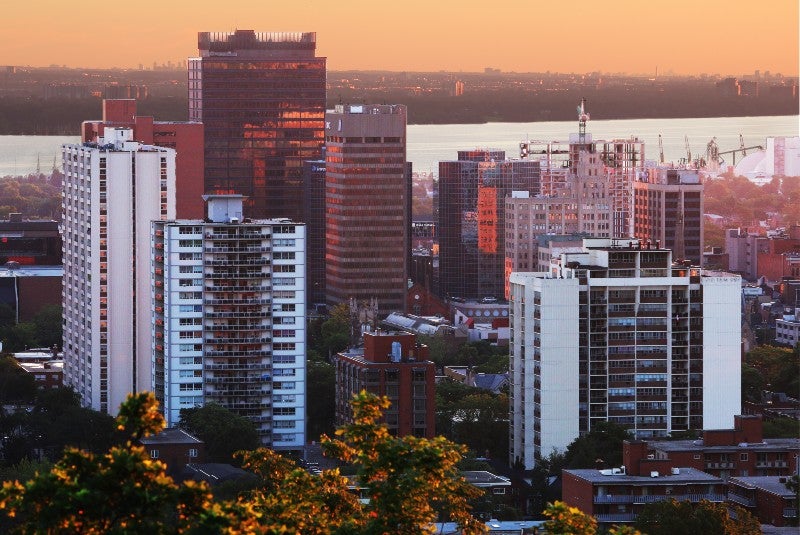 It is no secret that Canada boasts a strong and competitive life sciences sector. The country has a long history of leadership and innovation in this field, from the discovery of stem cells and insulin to the invention of the world's first pacemaker and much more.
Within Canada, one province has often stood out as the place to be for cutting-edge life sciences innovation. Home to 1,900 life sciences companies, Ontario has a thriving healthcare ecosystem backed by top-ranking research institutions and hospital networks, a highly skilled workforce and a government that supports its continued growth and success. These factors have combined to make Ontario a leading force for medical research and innovation.
Moreover, a quick look at foreign direct investment (FDI) statistics indicates a market that is attracting and encouraging international organisations too. Unsurprisingly, when it comes to R&D projects, Ontario performs particularly well. According to FDI data from Investment Monitor, the majority (almost half) of inbound life science R&D projects in Canada go to Ontario.
Again, this is nothing new. However, recent years have seen some interesting shifts take place in the province's life sciences arena, as growth in a certain up-and-coming city cluster accelerates with unprecedented speed. Located on the south-western tip of Lake Ontario, the city of Hamilton is making a name for itself as a key contributor to Ontario's life sciences success.
Canada's next life sciences leader
Hamilton is one of the country's fastest growing life sciences clusters thanks to its deep R&D talent pool and well-recognised academic institutions, as well as its robust healthcare ecosystem – which notably includes the second-largest hospital network in Ontario.
Proximity to large markets and strong transportation infrastructure (including Hamilton Airport and the Port of Hamilton) combine to make the city a strategic location for pharmaceutical and medical device companies.
With around 35,000 employees, the life sciences sector is one of Hamilton's largest industries, second only to manufacturing. In 2021, more than 200 life sciences organisations collectively contributed C$5.7bn to the economy.
Now, there is no slowing down. The Invest InHamilton team within the local economic development government is eager to pursue Hamilton's potential to become Canada's next leader in life sciences. According to Norm Schleehahn, director of economic development for the City of Hamilton, the life sciences industry is already a cornerstone of the city's overall economic development strategy.
"Life sciences is right up there as one of the burgeoning sectors within the city," he remarks. "It has really come a long way in a short time, especially in the last five years. We are seeing substantial gains in scientific and professional jobs year on year. Our hospital system, with its rich collaboration with our post-secondary institutions, is now the largest employer in the city. We just completed a life sciences sector strategy, and we believe that the combination of available property and strong commercialisation infrastructure will be one of our greatest benefits to international investors."
The pillars of research
In keeping with the rest of the province, Hamilton's true strength lies in its ability to support research, innovation and commercialisation for local companies. Over the past five years, the life sciences sector produced a total of 83 commercialised or licensed products and services. In fact, Hamilton boasts more than 6,700 professional scientists, researchers and clinicians in over 50 research institutes and centres. In 2021, this combined workforce conducted C$460m worth of innovative medical research.
Hamilton's evolution from a well-known manufacturing district into an emerging powerhouse for medical innovation has been somewhat of a natural progression, believes Schleehahn. "With any sector strategy, you really have to have pillars and foundations," he explains. "You can't say 'I want to get into life sciences' without the anchor institutions to get you there.
"Hamilton's biggest benefit is that we have these major anchor institutions, and it starts with McMaster University, which has been consistently ranked as Canada's most research-intensive university. The university is home to dozens of research centre institutes working in human health and life sciences, so that really helps attract leading researchers to the region." With a consistent position amid the top 100 universities of the world, McMaster clearly has a strong international reputation too.
The city's second major pillar, believes Schleehahn, is Hamilton Health Sciences – the fourth-ranked research hospital in Canada, with ten sites of specialised research including cardiovascular, stroke, burns, neurosurgery, paediatrics, gastrointestinal, obstetrics, cancer, orthopaedics, and rehabilitation services.
"Hamilton Health Sciences is the most comprehensive hospital network in Ontario and the only one in the province that cares for all ages – from gestation to end-of-life," says Schleehahn. "We also have St Joseph's Hospital that operates across five research pillars, and finally Mohawk College, which was the fourth-leading research college in 2020 and a leading specialist in digital and mobile health."
Between these four anchors, companies can find many of the resources they need to transform themselves into a leading establishment in the life sciences arena. Meanwhile, Hamilton's Synapse Life Science Consortium serves to bring the ecosystem together as one, supporting companies and institutions within the cluster and accelerating the commercialisation of their innovations.
Growing together
In the recently published Life Sciences Sector Strategy report, the City of Hamilton identified five priority subsectors with the greatest potential to spearhead the industry's future growth. These include nuclear medicine, biomanufacturing, digital health, infectious diseases and medical devices.
Hamilton believes this sharp focus plays to the city's traditional and burgeoning strengths in life sciences and will encourage connections, collaboration and community.
"Hamilton is a big city with a very small town feel to it," notes Schleehahn, a proud resident for over 30 years. "We have a population close to 600,000, but everyone kind of knows everybody and work well together. This collaborative spirit will no doubt advance discoveries in science and community partnerships. It is truly an exciting time to be in Hamilton."
As an increasing number of world-class companies discover the strategic benefits of locating in Hamilton, it is safe to say that the city's reputation is now international. To learn more about Hamilton's life sciences cluster and why it's well-positioned for further growth, download the whitepaper below.