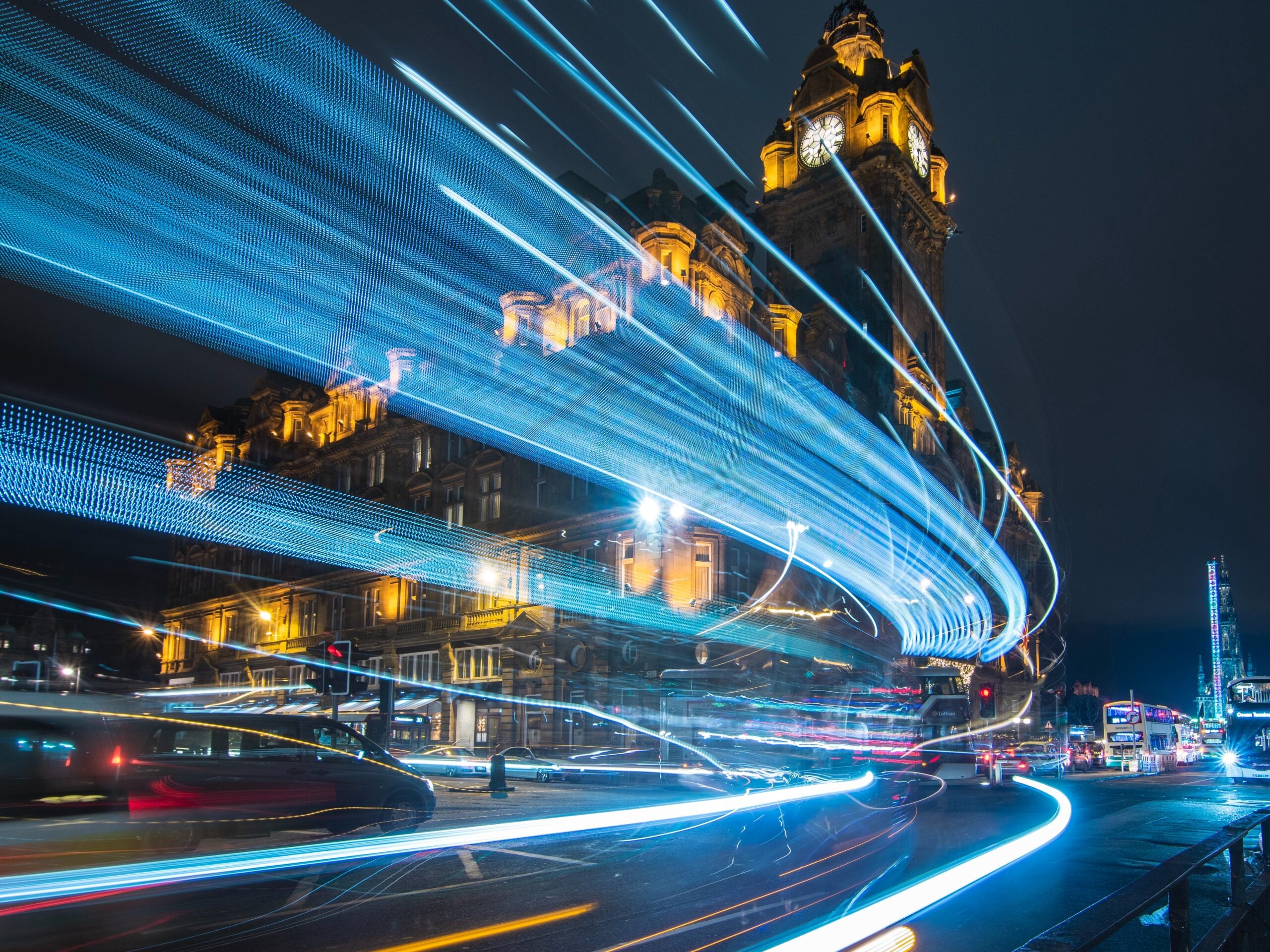 Scotland's world-renowned fintech sector is solving a multitude of issues for society and the environment. Scottish-developed tech and data solutions mean that people are no longer excluded from legal or financial services and can prove their identity digitally. Meanwhile, satellite data is enabling insights into issues such as greenhouse gas emissions and deforestation, allowing greater scrutiny of green pledges from governments, investments and corporations around the world.
Scotland is a hive of activity for tech, data and financial services – and it is the purposeful intent of data use that is accelerating the development of improved products.
Leading the drive is FinTech Scotland, a cluster of problem-solving organisations made up of small and medium-sized enterprises (SMEs), working with strategic partners across industry, universities, government agencies and regulators.
Organisations in the fintech cluster are pulling in the same direction. Different verticals are collaborating horizontally to advance technologies. This will ultimately help build a more inclusive society during the shift to a low-carbon economy.
"Scotland is a great place to get things done – we are connected right across a number of different sectors," explains Nicola Anderson, CEO of FinTech Scotland. "A business coming here can get easily involved in the ecosystem and find themselves easily speaking to peers, innovators, policymakers, customers and industry, as well as learning from Scotland's strong financial services heritage.
"Fintech innovation is changing the way we do finance. The more we experience it, the more we can see fintech moving beyond the vertical application in financial services, and much more towards helping progress the digital economy – and that is where we really see tech with purpose."
Improving financial inclusion
Many successful fintech start-ups began in Scotland and continue to grow while making a positive contribution to society. Scottish fintech businesses are helping people on low incomes to optimise their finances instead of potentially getting into more debt, while also keeping tabs on pension pots. Easing financial stresses has proven health benefits.
Edinburgh-based company Inbest uses open banking to help customers discover if they are entitled to any state benefits. Alongside this, the company offers a range of other financial assistance services.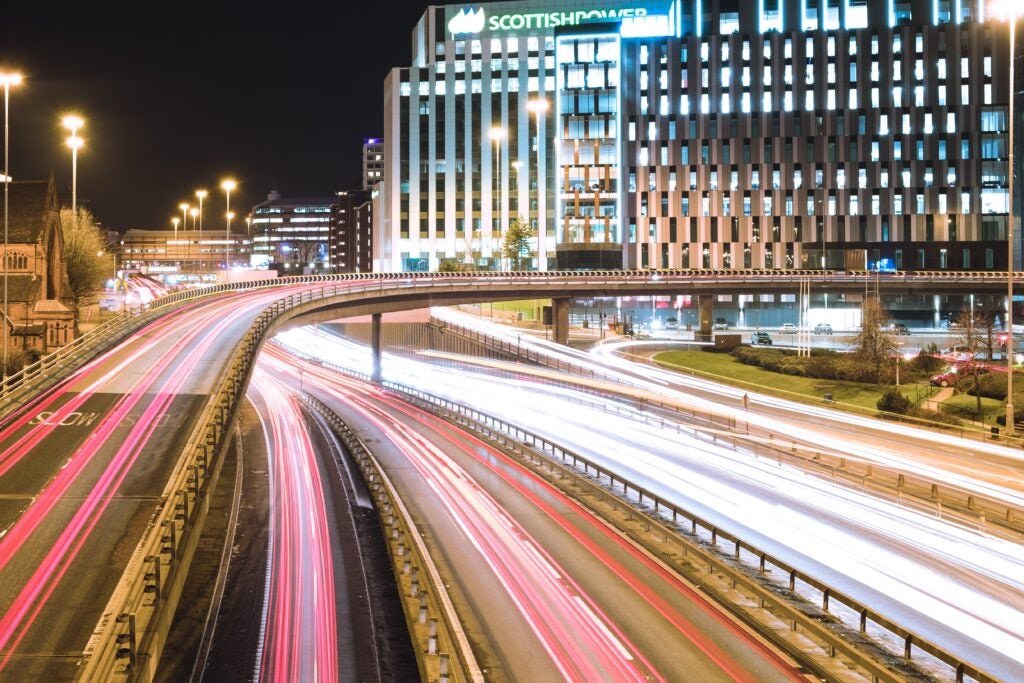 "They are working with people to help them first maximise their potential income through benefits," explains Anderson. "This helps ensure individuals aren't further exposed to unnecessary short-term credit such as an overdraft or a short-term loan. Rather than build up more debt, Inbest is helping individuals maximise income first."
Also based in Edinburgh, Origo helps people connect different work pensions that they may have contributed to over the years. The platform achieves this by effectively allowing different pension houses to communicate. Origo is now working on the UK Government's Pensions Dashboard Programme, aimed at enabling a user to see all their pensions information online, securely and all in one place. It will help improve or enable greater financial resilience, supporting people to prepare for retirement.
"Fintech has helped us advance that financial inclusion agenda," adds Anderson. "We are seeing fintech innovation that helps make sure people have access to fair credit. We are seeing fintech innovation across the world helping people make payments, where perhaps they wouldn't have had bank accounts before.
"We are seeing fintech innovation better understand small micro-businesses. Those micro-businesses can process better payments, but also they can have access to better insurance products that are more suitable for them."
Space data: identifying greenwashing
Space data and the technologies behind it are transformative for climate fintech. The higher you go into the atmosphere, the smaller everything gets on the ground – and this brings the planet closer together. Space data allows a digital solution developed in one country to help people in another nation, regardless of distance.
Satellites can monitor and measure habitat loss in real time. In addition, carbon offsetting can start to be more independently assessed, with any potential greenwashing exposed.
Greater transparency and accessibility of data has the ability to enhance an organisation's green credentials, building trust in a business or organisation. Furthermore, combining space data with different datasets from areas such as finance and energy creates a much clearer picture of activities.
Tech and data sharing benefits people living locally and those on the other side of the world. For example, a fintech company based in Edinburgh is helping Brazilian coffee farmers with data from satellites.
"There is a business in Edinburgh called Trade in Space that is using space data to help coffee farmers in Brazil get better access to insurance products," says Anderson. "The satellite data can better inform insurers about the productivity and the impact of climate on that particular SME's business.
"We think about carbon offsetting – which is the point that some organisations will use to help them meet carbon and net-zero ambitions – space data and other data such as drone data really helps to get clarity on some of the claims and opportunities there. It is an exciting intersection.
"Through open data, we can achieve better insights, and through those insights we can develop better information that allows us to develop better products that then allows us to build trust."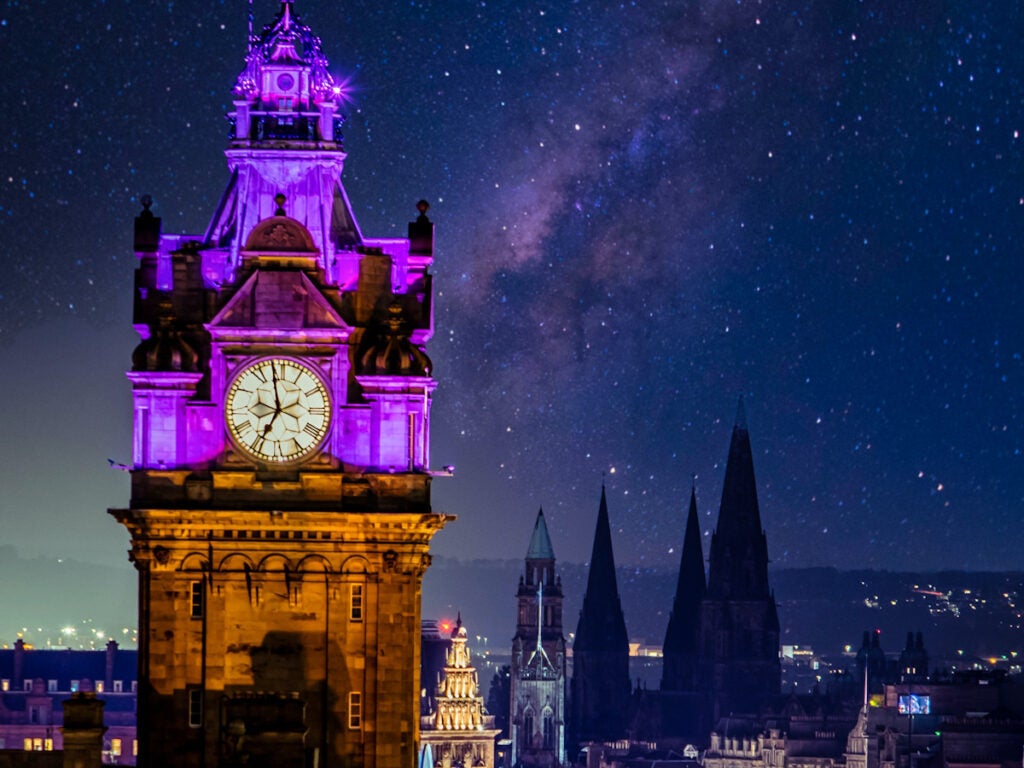 Space data enables improved connectivity regarding the economic output and operations areas of a particular business, such as how busy some factories are.
"This helps them think about potential credit or lending products, and the timing of some of those products, so that it can be much more financially timely for those organisations," adds Anderson.
Open banking to open finance
Anderson predicts that open finance will be the evolution of open banking, providing the framework for access to more financial data that can build insights and a deeper understanding of the real needs. As knowledge develops and is shared more openly, trends are easier to identify. In turn, needs are clarified, and solutions are developed faster. Another way to address problems is through a FinTech Scotland innovation call. Invited industry partners shape a problem and create a solution as part of Scotland's open innovation framework.
To solve the problems facing society and the planet, research is essential. At the heart of cutting-edge financial research in Scotland is the Smart Data Foundry, formally known as the Global Open Finance Centre of Excellence. This is an independent not-for-profit organisation and the first of its kind in the world. Opened in 2022, the organisation is a collaboration between FinTech Scotland's cluster, the University of Edinburgh and the company FDATA.
The Smart Data Foundry aims to foster partnerships across industries, academia and policymakers. The intention is to harness the multiple opportunities financial data offers to improve the lives of individuals and wider society. During the global pandemic, Smart Data Foundry has been making a difference, using its data insights to contribute to policy discussions aimed at helping ease the impact of Covid-19 on citizens.
"They have been working on some research that helps demonstrate the financial impact on citizens of the Covid-19 pandemic through really useful open banking datasets," adds Anderson. "That is really timely and pertinent information.
"They have been able to share that information and the outputs of their analysis and research with policymakers. As we help to support people, policies can be informed through really accurate information."
FinTech Scotland has recently published its Research & Innovation Roadmap. The document is a decade-long plan to support the growth of the Scottish FinTech Cluster and contribute to the growth of the digital economy and future innovations. The key themes are the financial inclusion of individuals, net-zero plans and general well-being. This pioneering project focuses on the four main areas of payments and transactions, financial regulation, open finance data, and climate finance. To find out more about Fintech in Scotland, download the document on this page.
Scottish Development International works with foreign businesses seeking to invest and operate in Scotland. If you run an international business and would like more information on the assistance SDI can provide, click here.