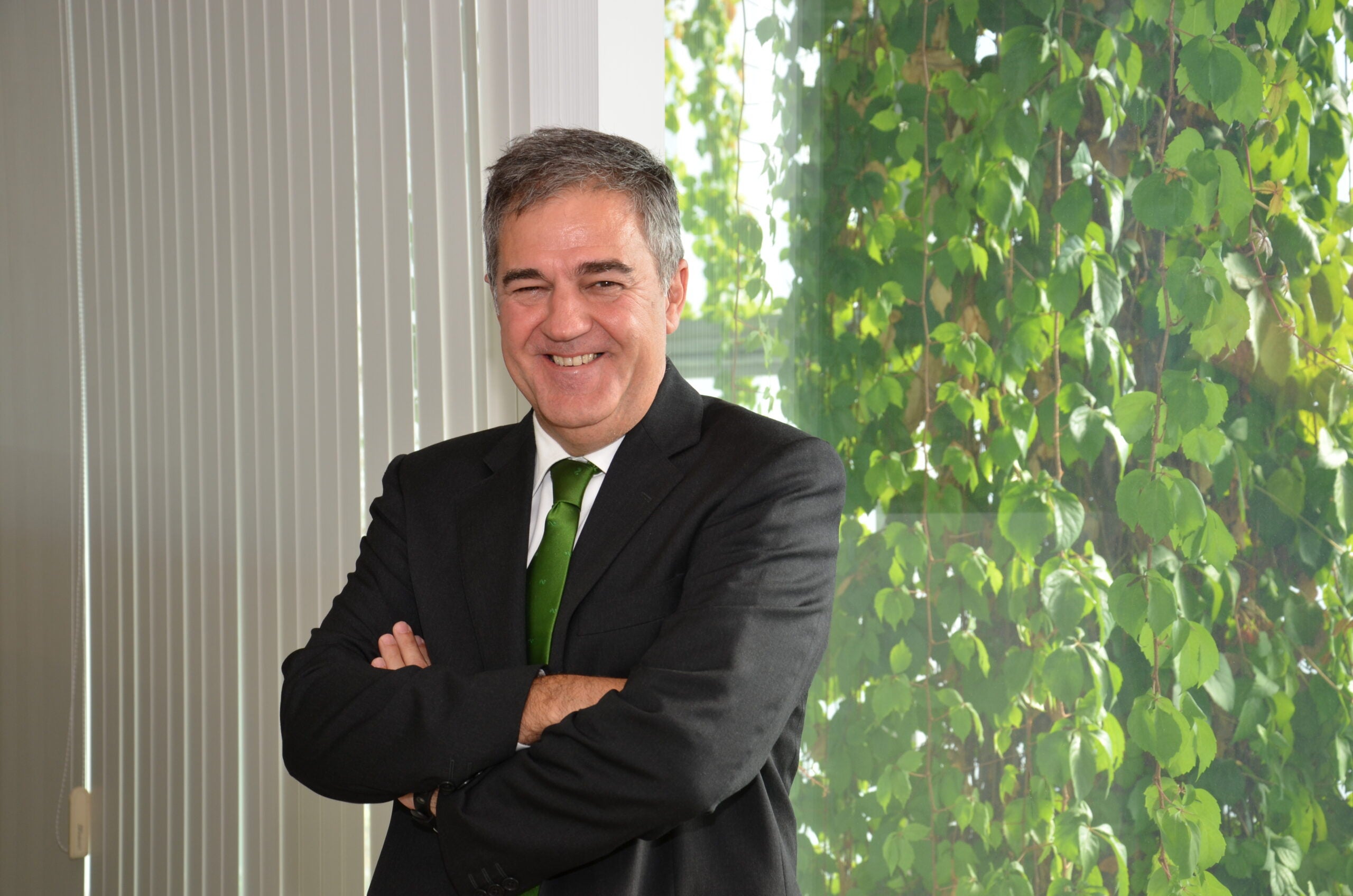 Between 2020 and 2021, US box demand grew to the highest level in 27 years. Corrugated box prices were on track to increase approximately 20–30% from the start of 2021 into early fourth-quarter 2022, based on estimates from buyers and sellers in the marketplace. While this growth is stabilising following the ecommerce boom during the Covid-19 pandemic, growth is still expected in this market.
Large paper groups in the US are highly integrated, in contrast with more fragmented markets in Europe, so there are unexploited possibilities. In addition, boxes in the US market are oversized, granting the opportunity for companies to differentiate themselves by optimising box design and introducing lighter weights.
One such company is Saica Group. As a manufacturer of recycled paper for corrugated board across Europe with an annual production capacity of 3.3 million tons, Saica was looking to expand its operations to the US, but it was essential that its sustainability goals were recognised. In fact, according to Saica's CEO, Ramón Alejandro: "The only possible progress is one that is built on sustainable solutions."
As part of its global strategy and plans for sustainable growth, Saica Group has recently begun operations at a new plant for the production of corrugated board and packaging in Hamilton, Ohio, in the US. The decision to find the right US location took years, but in the end, Ohio stood out as the ideal solution.
Marketing opportunities
In Ohio, Saica had the benefit of access to customers, logistical infrastructure and a plethora of high-level local talent. However, even with these logistical and talent resources, taking the leap to beginning production was a significant one.
According to Alejandro: "It is no coincidence that the Saica Group's journey in the US began in the state of Ohio and, more specifically, in the city of Hamilton. In addition to our determination, for years now, to establish a presence in this great country – the tenth in which we operate and the first outside Europe, including Turkey – decisive local support contributed to making our dream come true.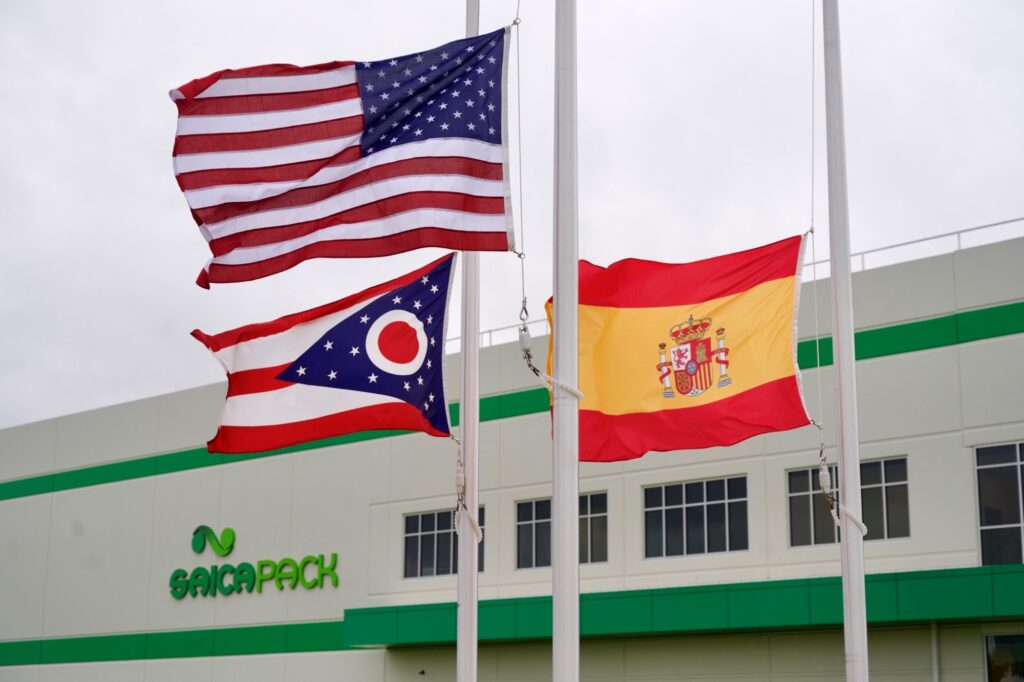 "I would like to highlight the support and financial backing we have received in the State of Ohio for our first project in the US. From JobsOhio and the Ohio Tax Authority, from the City of Hamilton, from Butler County and from REDI Cincinnati, which have contributed decisively to our presence in the southern part of the state."
So far, Saica's 110in corrugator and converting equipment has been running at a high speed since mid-April. It has invested approximately $72m at the 360,000ft2 Hamilton plant. Saica has added a four-colour 50 by 110in folder gluer, a four-colour rotary dye cutter, and a Vega specialty gluer to its 110in corrugator, and has ordered a four-colour 36in Bobst Flexo folder gluer and a two-colour 66in Bobst rotary die cutter for next year. The plant currently employees 47 people, with approximately 500 employment opportunities in the Ohio and the US expected as production grows.
Future growth
Saica Group has launched 'Saica 2025', its strategic plan that includes investment, strengthening customer orientation and continuously improving processes. Last September, Saica announced plans to invest $800m in the US, growing through strategic acquisitions and/or new plant construction over the next five years.
The company has ambitious investment plans in place for the future, the most immediate milestones of which are the expansion of the plant already in operation, as well as the construction of a second facility in a location not far from Hamilton.
According toAlejandro: "Our sights are set on a longer-term horizon. This is clearly demonstrated by the fact that we are going to expand our facilities in Hamilton and that we are looking for the ideal site for what will be our second Saica Pack plant in the country."
In May 2022, the director of the Ohio Department of Development, Lydia Mihalik, as a result of the collaboration with JobsOhio, signed a memorandum of understanding (MoU)between the State of Ohio and the Government of Aragon, Spain. The MoU is meant to be a first step of this partnership to develop and strengthen economic, technological and commercial cooperation. The relationship will foster trade both ways, as Ohio and Aragon have a very similar industrial base led by automotive, manufacturing, food production, technology and logistics.
Why Ohio?
Ohio ranks among the world's largest economies, drawing new companies in with the state's skilled workforce, rich resources, expanding technological capabilities and education opportunities. Combining Ohio's value proposition with the competitive advantage JobsOhio's unique structure provides, the state should be at the top of any list when looking for expansion and relocation opportunities.
Contact JobsOhio here to find out more.