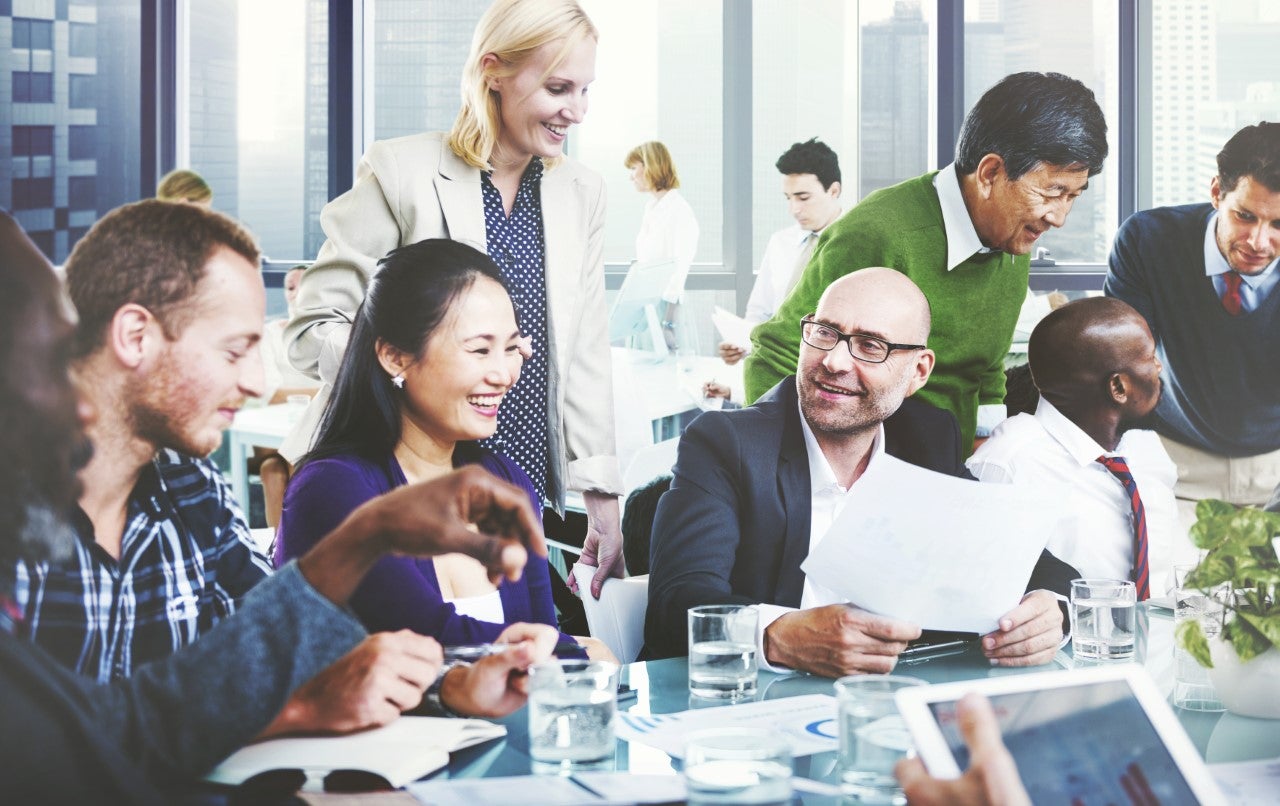 In the evolving landscape of today's labor market, businesses will rely on one key factor more than ever before: the ability to secure talent for the long haul. Having the right mix of people within an organisation has always been the foundation upon which great companies are built. However, as business leaders are keenly aware, a shift has occurred in the US workforce that threatens to jeopardise companies that are not proactive about finding their personnel of the future. With explosive regional growth, a deep talent pool, strong educational partnerships and city-sponsored workforce development initiatives, the City of Surprise is the perfect fit for Class A office development.
A city like no other
The City of Surprise is located in the north-west corner of the Phoenix Metropolitan Area and is one of the rising stars of this already impressive region, which was the fastest growing of all large cities in the past decade, according to the 2020 Census1. Just 35 minutes from downtown Phoenix, the City of Surprise population has grown by more than 25% since 2010 and is projected to grow another 40% by the end of this decade. The city is adjacent to the White Tanks Regional Park, 30 minutes from Lake Pleasant Regional Park, and is also the Spring Training home to both the Texas Rangers and the Kansas City Royals, making it one of the greatest hubs of recreational offerings in the state of Arizona.
The wonderful recreation opportunities, low crime rate and abundant housing and commercial development have led many young families to move to Surprise in the past few years and 25% of the city's population is under the age of 18. As of 2022, 50% of the city's 150,000 population was of working age (MAG Data), 66% of which had some college or a college degree, and within a 30-minute commute shed from Surprise there is a workforce of nearly 40,000 people2. Of these employees, 75% live within the commute shed but must currently travel outside of it for work. As work habits have shifted in the past few years, recent surveys concluded that up to 79% of workers who commute at least 30 minutes were slightly likely or likely to look for a new job, and more than a third of all Americans would be willing to take a pay cut for a shorter commute3, representing a massive opportunity for new, local employers in the region.
More room for growth
Just as important as locating the workers of today is finding the right location that can assist a company in developing the employees of tomorrow. The City of Surprise has a unique partnership with both Ottawa University, Arizona (OUAZ) campus, which is located within the Surprise Civic Center, adjacent to City Hall, and the Western Maricopa Education Center (West-MEC), a public school district dedicated to providing innovative career and technical education training to high school students and adults.
The Surprise campus of Ottawa University currently has approximately 1,000 students enrolled, a number that will increase greatly as the school is currently constructing its second residence hall. The school offers 16 bachelor-level programmes as well as nine graduate degrees and a certificate in advanced studies in cybersecurity. Thanks to the wonderful partnership of this true member of the Surprise community, opportunities exist for new companies to co-create specialised workforce solutions with the university, priming students for potential future recruitment.
In addition to working diligently with both OUAZ and West-MEC to develop the workforce of tomorrow, the City of Surprise offers several other workforce development opportunities that will help meet the needs of any employer. The city's Talent Navigator programme will help on-board a company's employees in 90 days based on their in-house expertise in workforce strategy and personal relationships with their strong community partnerships. The West Valley Talent Consortium is a regional sector strategy by industry, for industry, and led by the City of Surprise, where a company will work with peers and resource providers to create customised workforce solutions. Lastly, Surprise's AZ TechCelerator business incubator is able to provide interim office space at its 60,000ft2 campus. This will help accommodate business start-up operations, hiring and recruitment, and training needs, while the planning and construction of a new facility is under way, providing much greater speed to market.
Employment challenges are likely here to stay, and it is clear that all those who are concerned about the current and future of their company's workforce need look no further than the City of Surprise to meet that need. With a growing, educated and plentiful talent pool, local university and technical school partnerships and several city-led workforce initiatives, Surprise has proven to be an ideal location for your business's next Class A office development.
1 https://www.brookings.edu/research/2020-census-bigcities-grew-and-became-more-diverse-especially-among-their-youth/
2 https://azmag.gov/Programs/Mapsand-Data/Commute-Shed-Reports
3 https://www.thezebra.com/resources/research/commute-survey/