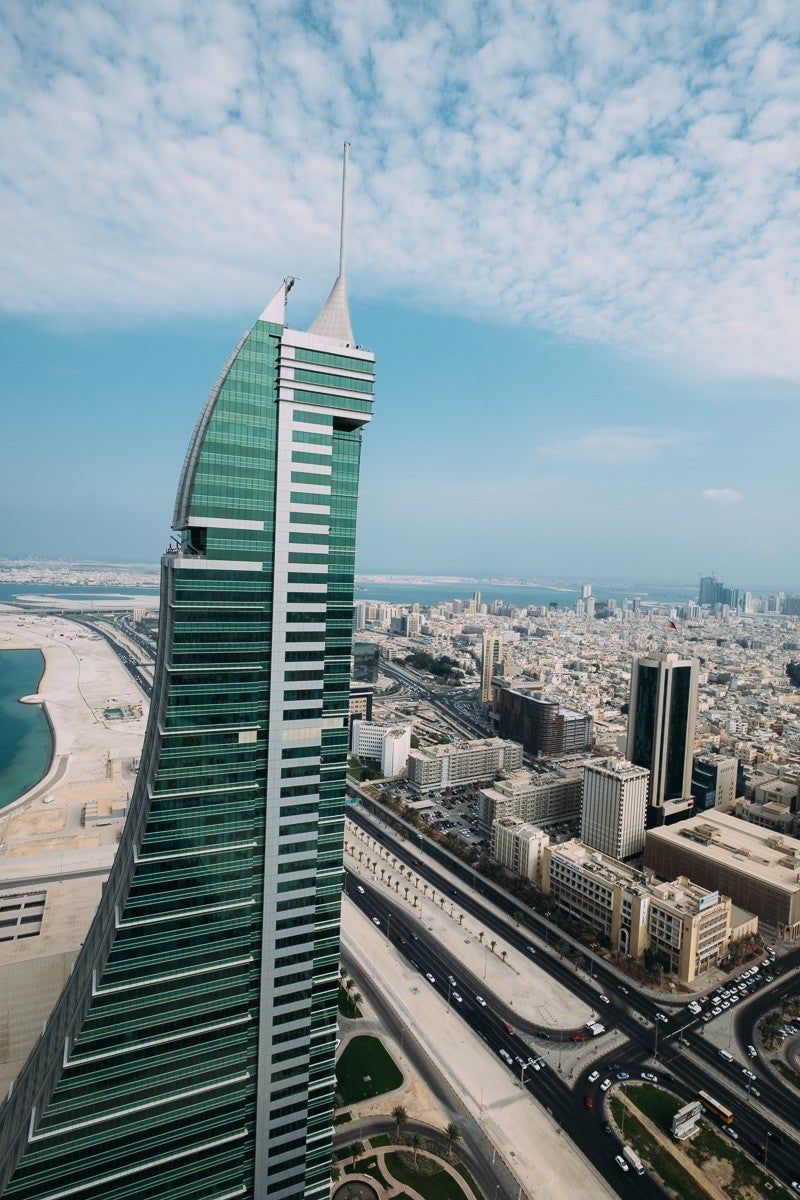 The US and Bahrain have been close allies for more than a century, with both parties reaping the benefits of two-way trade agreements, and many US organisations establishing manufacturing, logistics and business hubs in Bahrain, thanks to its strategic location and business-friendly environment.
As part of Bahrain's Vision 2030, the government plans to strengthen its relationship with the US through the launch of a new trade zone (USTZ). The establishment of the USTZ, which broke ground in February 2022, is also one of the strategic investment projects announced as part of the kingdom's Economic Recovery Plan in December 2021, a wide-ranging reform designed to enhance Bahrain's economic position and achieve sustainable growth. 

The Ministry of Industry and Commerce is hitting the ground running to equip the first phase of the USTZ with the required infrastructure, which includes laying the groundwork for power and water networks. When it opens in 2024 after an initial $40m investment, the park will cover an area of 110,00m2. In future, that investment will be expanded to almost $200m, resulting in a sprawling manufacturing powerhouse of 1.1 million square metres.
"The main purpose of the USTZ is to become a hub for manufacturing and logistics activities for US companies and support existing trade exchanges," says assistant under-secretary of industrial development at the Ministry of Industry and Commerce, Khaled Fahad Alalawi. "We believe it will offer wider horizons for strengthening joint trade relations and boost economic, commercial and industrial cooperation between the two countries."
According to the Ministry of Industry and Commerce, since the two countries signed a free trade agreement in 2006, trade has been boosted between them from $400m to $3bn.
Strategic location slashes transportation and logistics costs
Following a recent visit to Washington DC and calls with the US Embassy in partnership with the EDB, interest is already picking up among US companies looking to set up operations in the new facility. The government is also looking at the concept of clustering: encouraging US companies that are already established in Bahrain to consider basing their expansion plans out of the USTZ.
Businesses that do decide to set up in the USTZ can expect advantages including exemptions from custom duties for imported raw materials, manufacturing, spare parts and construction machinery. They will also be entitled to receive help from several Bahrain government agencies that offer support to start-up companies.
In addition, the zone's strategic location within throwing distance of Khalifa Bin Salman Port, Bahrain International Airport and the King Fahad Causeway, will vastly reduce transportation and logistics costs for companies exporting their goods to the GCC region and beyond. Indeed, the nearby multimodal Global Sea-to-Air-Hub is set to slash cost and turnaround times for containers transiting between Bahrain International Airport and Khalifa Bin Salman Port to two hours. "We deliberately chose this location," says Alalawi.
A more productive economy
The USTZ also hopes to bring new opportunities to local companies. "We consider Bahraini companies as partners in achieving the objectives of this project," says Alalawi. "The USTZ will afford them with new opportunities in logistics and supply chain, which is a global challenge today."
In addition, according to a preliminary study conducted by the Ministry of Industry and Commerce, 5,000–6,000 jobs will be created during the construction and subsequent operation of the USTZ.
"We are hopeful that this project will boost job creation in addition to exports, which ultimately will contribute to the GDP, the three targets we are hoping to hit with our national projects," Alalawi concludes. "The USTZ is expected to develop the industrial and logistics sector in Bahrain, which will strengthen the direction of the Bahraini economy to become a more productive economy."