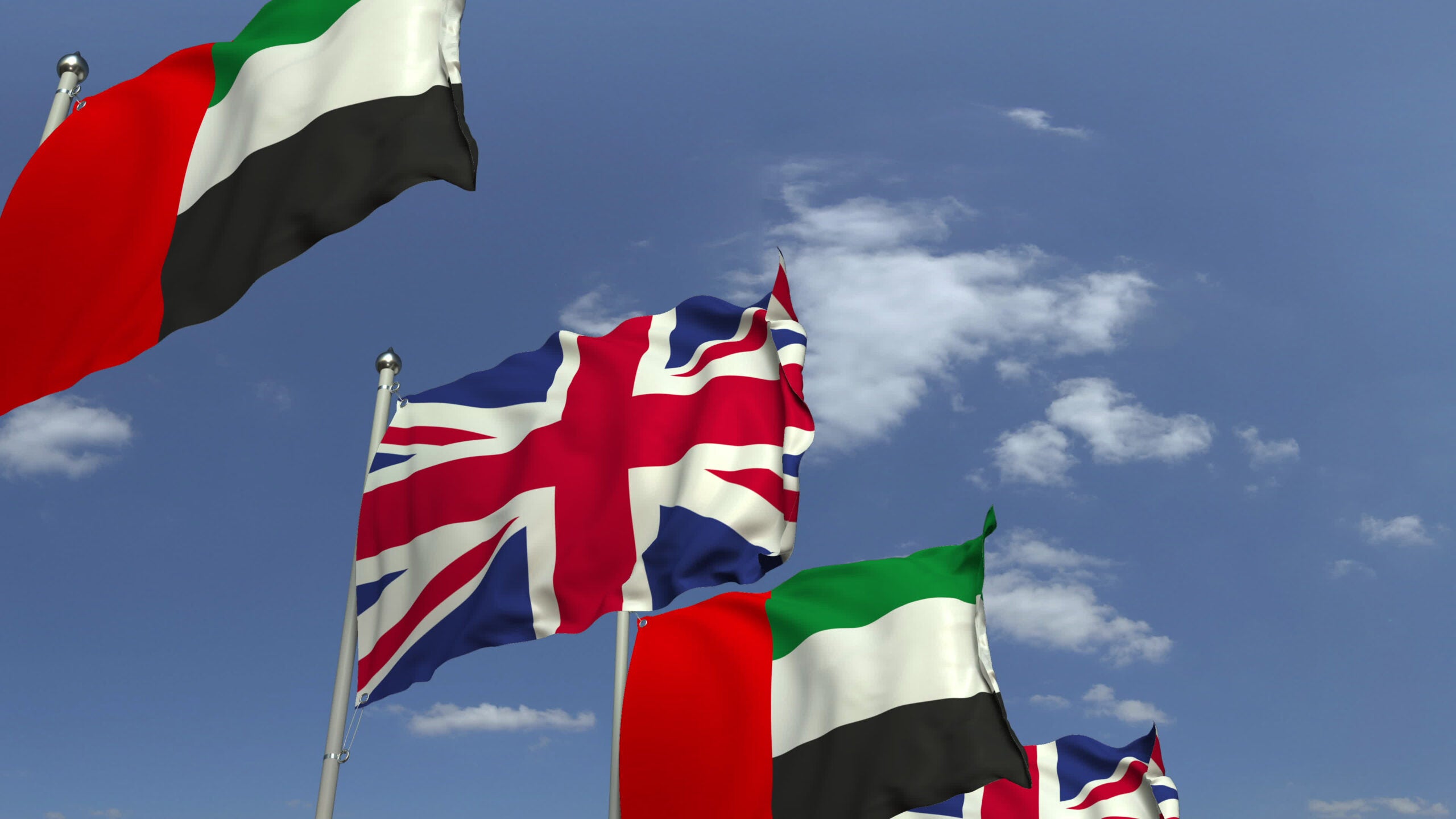 The UK and UAE have a long history of friendship and collaboration, which is helping businesses to scale into new markets. According to the UK Department for International Trade, the UAE is already home to more than 6,000 registered UK companies.
The UAE's capital, Abu Dhabi, offers a highly attractive environment for British entrepreneurship, and bilateral partnerships with the UK are creating new opportunities.
Abu Dhabi is an ideal prospect for UK businesses, offering a vibrant expatriate community and unmatched ease of doing business, including the international financial centre Abu Dhabi Global Market (ADGM). Applying the principles of English Common Law, ADGM has been ranked as financial centre of the year in MENA for four consecutive years since 2016 by Global Investor magazine.
UK businesses are already thriving in Abu Dhabi. Rolls-Royce has a regional base in the emirate and recently celebrated the tenth anniversary of its partnership with Abu Dhabi-based aerospace engineering company Sanad. BP has recently signed a deal with the Abu Dhabi National Oil Company and Abu Dhabi-based Masdar energy company to pursue carbon capture and storage solutions to advance the country's net-zero targets.
In turn, Abu Dhabi companies are growing their footprints in the UK. Masdar has invested in wind energy and electric vehicle infrastructure in the UK since 2017, including major offshore wind farms.
The Abu Dhabi Investment Office (ADIO) recently established an office in London. In November 2021, more than 240 UK business stakeholders were invited to the office's inaugural event to discuss the wealth of opportunities in Abu Dhabi.
There is even more potential for bilateral collaboration between the two countries, says Bradley Jones, executive director of the UAE-UK Business Council: "UK businesses need to be aware that the UAE economy is rapidly diversifying, and it is becoming a regional powerhouse."
UK businesses that recognise this opportunity and choose Abu Dhabi as their base will be able to access unmatched support and a uniquely nurturing environment for growth.
Abu Dhabi, regional hub of entrepreneurship
The capital of the UAE, Abu Dhabi is a seat of government and home to a wealth of well-developed initiatives to support entrepreneurship.
"Abu Dhabi is introducing pioneering business-friendly legislation," says Jones.
This year, the UAE has seen a complete revamp of many key investment and business laws, including foreign ownership laws. As the country's capital, Abu Dhabi has been a driver of many of these changes.
The emirate is also home to the country's main sovereign wealth funds, including the Mubadala Investment Company, which has strong investment ties with the UK and recently won the 2021 Fund of the Year award by industry tracker Global SWF.
Due to its location in the Middle East, Abu Dhabi is ideally placed to enable western businesses to access Far East markets, as well as to the whole UAE and the GCC. Abu Dhabi is within an eight-hour flight of 80% of the world, opening the door to huge market potential.
Not to mention the lifestyle opportunity that exists in the emirate. In 2021, Abu Dhabi was voted the safest city in the world for the fifth consecutive year. Expats are surrounded by ambitious, like-minded innovators and a very large British community.
This includes a huge variety of international educational insitutions offering British curriculum programmes, including Al Muna Academy, British School Al Khubairat and Gems Cambridge International School.
In addition, a powerful support network gives overseas entrepreneurs all the tools they need to kick-start their business in Abu Dhabi.
"Hub71 is a great accelerator for UK start-ups because it helps companies find potential angel investors, VC partners and tap into wider opportunities across the GCC," says Jones. There are also active British business groups in Abu Dhabi, and the British Embassy trade and investment team offers free advice to businesses.
ADIO's Innovation Programme also offers AED2bn in incentives for innovation-driven companies in areas including financial services, health and AgTech. In 2021, the programme partnered with London-based Florin Court, a leading hedge fund manager, and provided incentives to UK digital trust innovator Callsign.
Bilateral strength
In September 2021, the UAE and the UK launched the Partnership for the Future government-to-government deal.
"It is about the UK and the UAE working together on global issues, recognising strengths in each other and creating a lateral partnership to tackle those issues," says Jones.
The partnership will strengthen historic relations between the two countries and work to promote security, tackle climate change and expand the exchange of knowledge. It targets areas including life sciences, energy innovation, regional issues, illicit finance, education, security, culture, climate and health and food security.
Under this deal, the two countries also signed an agreement to significantly expand the UAE-UK Sovereign Investment Partnership (SIP), an investment framework originally announced in March.
The UAE has committed a further £10bn, to add to Mubadala's initial £800m commitment and the UK government's £200m. Over the next five years, the SIP will target technology, infrastructure and energy transition, alongside its existing support for life sciences.
Identifying investment opportunity
This powerful relationship is creating enormous bilateral opportunities – and UK stakeholders are showing great interest in high-growth areas, including AgTech, creative industries, fintech and healthcare.
"There are a lot of opportunities for British companies in all aspects of AgTech, including innovations in vertical farming, finding new energy sources to grow food and less intensive use of water and soil," says Jones.
Abu Dhabi is a hotbed of AgTech innovation and an ideal destination for British companies in this sector to be based.
In the creative industries, Abu Dhabi is differentiating its offering to foreign businesses by positioning itself as a hub. The emirate is already home to strong museum, heritage and tourism sectors, with attractions including the Louvre and Sheikh Zayed Mosque.
"That is going to be a growth industry in future years for UK companies," Jones predicts.
Fintech is another area which is booming worldwide. The Abu Dhabi Global Market (ADGM) and Hub71 are members of the UAE-UK Business Council, making it easy for UK companies to take advantage of the emirate's business environment. UK fintech leaders like TransferWise are already set up in ADGM.
With a large unbanked population, Abu Dhabi represents a large opportunity to create microbanking and neobanking offerings that will encourage this population to enter the banking sector, says Jones.
Already home to advanced medical institutions, Abu Dhabi is a world-leading prospect for businesses in the life sciences sector. Leading international facilities including Cleveland Clinic and Mayo Clinic and the UK's Imperial College London Diabetes Centre have successfully established bases in the emirate – and Jones identifies new room to grow: "For me, there are opportunities in the provision of mental healthcare and well-being.
"Mental healthcare is mainly hospital-based in the UAE," he explains. "They want to follow the UK model, where mental health provision is community based. The UK has a lot of experience to share."
With UK organisations like the Priory Group already doing work in Abu Dhabi, the mental healthcare sector is set to flourish.
The UAE and UK are fostering the kind of bilateral cooperation that will enhance investment, innovation and knowledge-sharing opportunities. This is a marriage of two global hubs of entrepreneurship, with a joint commitment to advancing business. For UK start-ups and larger enterprises, Abu Dhabi represents the opportunity to succeed, enabled by a supportive environment and exceptional quality of life.
To find out more about opportunities for overseas companies in Abu Dhabi, download the Abu Dhabi Prospectus.