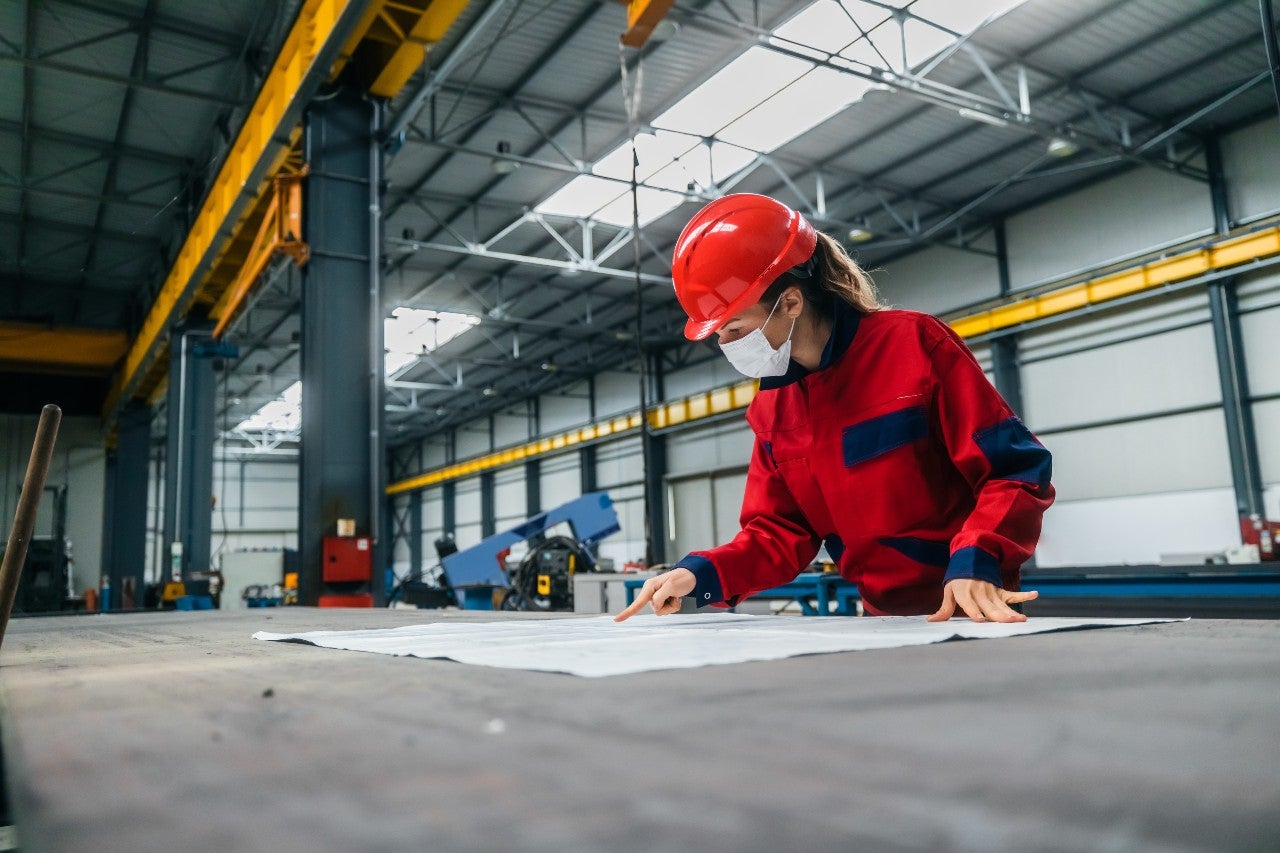 As the worst of the Covid-19 pandemic begins to subside, many industries are still feeling the pain of major overseas supply chain disruptions and international trade challenges. Meanwhile, the climate crisis and geopolitical instability demand more robust and future-proofed supply chains. According to an Everstream Analytics survey of more than 10,000 supply chain professionals, 98% of global supply chains have been affected negatively1 over the past three years.
The increased costs and risks associated with these disruptions have forced many major corporations to reevaluate their positions globally and to place a new emphasis on reshoring. Reshoring – used to describe the repatriation of industrial production and manufacturing facilities – is an increasingly common phrase in the lexicon of US business decision-makers. Bringing industrial capabilities closer to home is a tempting safeguard against supply chain challenges of the future.
Why reshore?
Up front, reshoring can seem like an expensive option, but forward-thinking executives are weighing those premiums against the higher costs that could come with another globally disruptive event – and are finding reshoring to be the better choice.
The 2021 Kearney Reshoring2 Index found that 92% of executives surveyed had positive feelings toward reshoring and 79% who had operations in China have either started or will be moving at least part of their manufacturing back to the US over the next three years.
Homecoming: the trend
The effects of this change in global manufacturing thinking can be clearly seen across the US today. Construction of new US manufacturing facilities has increased 116% in the past year3, and nationally, more than 690 million square feet of industrial space is under construction, up from last year's previous all-time high of 592 million square feet4.
One of the largest collections of current projects can be found in the Phoenix Metropolitan area in Arizona. As of the end of 2022, there was more than 52 million square feet of industrial space under construction in the area5, marking it as one of the largest hotspots of industrial activity in the nation.
A hub of onshore industry
While the entire Phoenix Metro area is showing signs of rapid growth, it is the cities along its western edge that are truly skyrocketing. This area, known as the West Valley, is currently home to 1.8 million people, and expected to grow to 2.1 million by 20306, representing 40% of the Phoenix Metropolitan Area population. Here you will find more than 25 million square feet of industrial space currently under construction, including several one million-plus square foot standalone buildings. Perhaps the most visible of these projects is the Taiwan Semiconductor plant, a $40bn investment into the region that current plans suggest may have more than ten million square feet of fabrication space upon full build-out7.
Even with tens of millions of square feet under construction, opportunities still exist in the West Valley for new industrial, manufacturing and fabrication space. One of the cities with the most potential today is the City of Surprise, located at the north-west corner of the Phoenix Metro area. The city already has millions of square feet under construction, and its immense land area means that there are still thousands of acres available for future development.
The development is coming fast. In just a few short years the city sold out all properties in its two-square mile industrial district, which has more than a dozen massive warehouse and manufacturing facilities being built at this time. Just a short five-minute drive from there lies the Village at Prasada, which at 700,000 square feet of retail and restaurant space makes it the largest 'Power Center' built in the Western US in the past decade. In the middle of all this massive industrial and retail growth lies the exploding single and multi-family residence growth for the area. In the past five years more than 8,500 homes have been built in the city, with several thousand more receiving permits to begin construction. At the same time, nearly 8,000 multi-family residence units are currently under review or being built in Surprise, whose population of 155,000 today is projected to grow to more than 215,000 by the end of the decade.
A city of growth
This massive growth in population is one of the key reasons why Surprise looks to be one of the top choices for future business growth. The already impressive available workforce of nearly 400,000 workers within a 30-minute commute shed stands to increase significantly in the coming years. With 68% of this workforce having some college qualification or a college degree, it is clear this is an already well-qualified group, yet new programmes are poised to make an even greater impact.
The City of Surprise just announced an innovative new opportunity; any Surprise resident or non-resident who works for a business within the city will be able to receive a full scholarship to a local college to obtain industry-recognised certificates. This revolutionary programme will allow those who live and work in Surprise to obtain advanced certifications in Applied Technology such as Automated Industrial, Electrical Systems or Robotics, making them exceptional candidates for the dozens of manufacturing businesses open in the region.
As available and educated workforces are becoming more vital to the success of future corporate growth, it is clear to see why the City of Surprise is one of the highest trending areas for major development.
To learn more about the City of Surprise, download the whitepaper.
References:
1 COVID-19: How will supply chains adapt in a post-pandemic phase? | Delivered | Global (dhl.com)
2 https://www.kearney.com/operations-performance-transformation/us-reshoring-index
3 https://www.bloomberg.com/news/articles/2022-07-05/us-factory-boom-heats-up-as-ceos-yank-production-out-of-china?utm_medium=social&cmpid=socialflow-twitter-business&utm_source=twitter&utm_content=business&utm_campaign=socialflow-organic#xj4y7vzkg
4 https://www.commercialsearch.com/blog/national-industrial-construction-report/
5 https://www.commercialsearch.com/blog/national-industrial-construction-report/
6 https://azbigmedia.com/real-estate/commercial-real-estate/heres-how-the-west-valley-is-capitalizing-on-a-boom-in-development/
7 https://www.abc15.com/news/business/taiwan-semiconductors-phoenix-plant-likely-three-times-larger-than-originally-announced