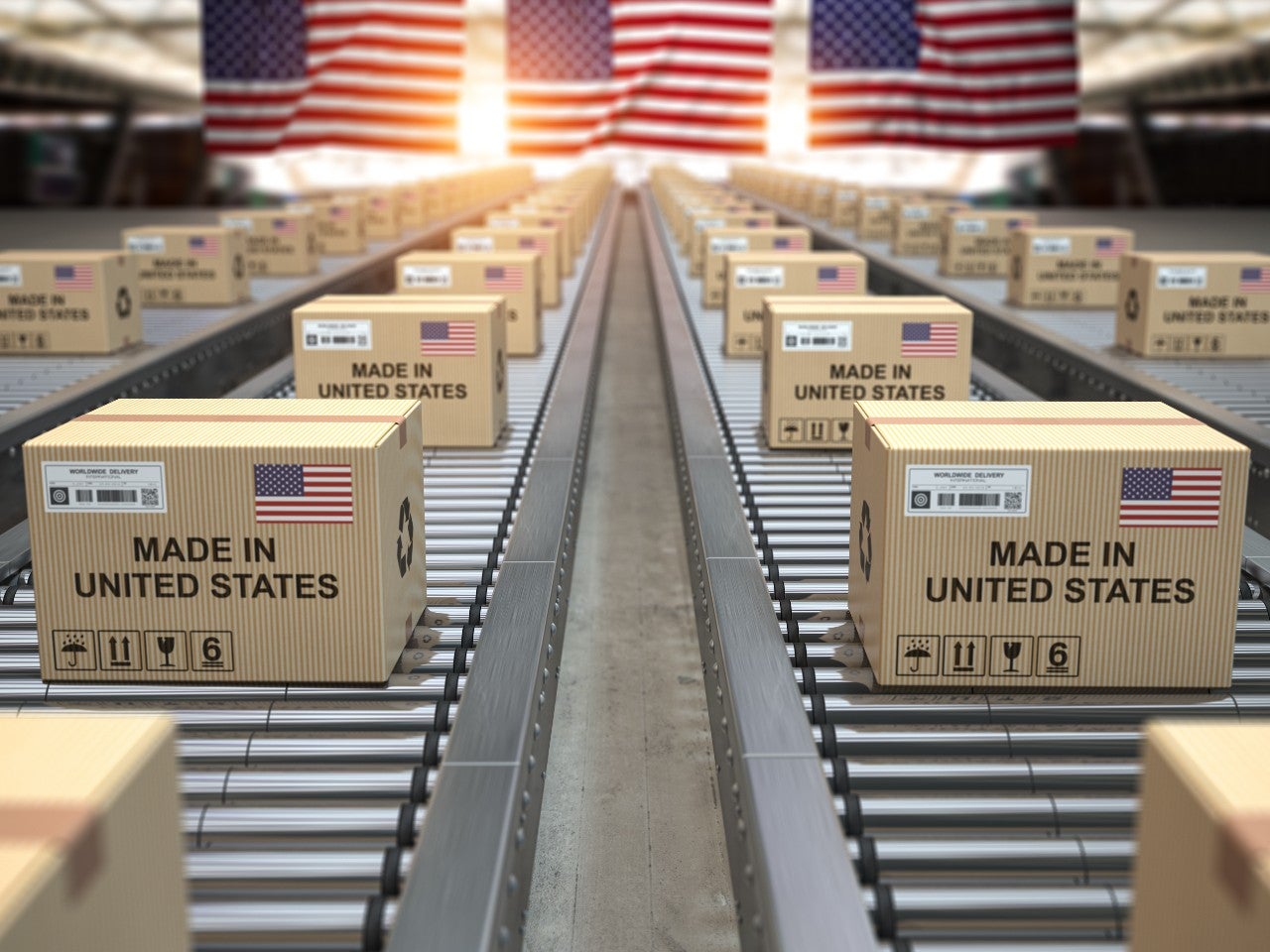 Markets have seen huge upheaval in recent years. Powerful transformative currents – from the rise of digitalisation and automation to the staggering effects of climate change and a world-changing pandemic – have forced companies across all industries to rethink the way they operate.
Consumer markets are no exception. Today's consumer must navigate a market that is unrecognisable compared with ten – or even two – years ago.
The extreme shift to online shopping was perhaps one of the most striking effects of nationwide lockdowns, but changes in buying behaviour have gone even further. Along with a new interest in ethics and new direct-to-consumer supply models, a rising interest in 'Made in America' goods is also defining the market as it recovers.
Moving forward, companies must reimagine how and where they do business. In a global economy that has been profoundly shaken and which will never be quite the same again, it is essential to base operations somewhere you can access the talent, infrastructure and consumer suppliers to not only survive but thrive moving forward.
In addition, as consumer interests converge around a trend towards locally sourced, US-made products, companies should tap into the resources available on US soil.
Pandemic mindset
The impact of Covid-19 has been extensive, and it continues today. GlobalData analysis shows that North American consumers are highly affected, with 75% of them saying they were extremely or quite concerned about the impact of the pandemic in Q3 2021. Disruption to the vaccine roll-out may be a major factor.
In a 2020 CGS eCommerce survey, North American consumers indicated that their major concerns when it came to retail were delayed delivery, product availability and delayed response times to issues. This mindset can be understood in a context of widespread supply chain crises. Now, in the second year of living with the pandemic, their priorities have shifted. In 2021, brand loyalty was most affected by quality, customer service and speed of delivery.
The rise of online
During lockdowns and amid fears of virus transmission, the importance of physical retail platforms was slashed. Real-life stores were replaced by online shopfronts. In North America, the pandemic added $200bn to retail spending online in 2020, a yearly increase of 36.2%.
Although this growth is slowing down, it is projected to continue between 2022 and 2025, with online retail penetration set to reach 20.4% and $973bn, even after the pandemic. The trend towards digitalisation is here to stay, with consumers citing convenience, time-saving, variety and choice, minimal social contact and price as the key benefits.
In this market, electricals have stood out as an important sector, accounting for 23.5% of all US online sales in 2020 and set to reach 54.4% penetration by 2025.
The shift to online has created – and demanded – new possibilities for brands. Retail models are no longer underpinned by third-party distribution, because brands can now sell directly to their consumers. Online marketplaces have soared in popularity, taking the place of traditional department stores.
Last-mile logistics have become a key differentiator for online retailers. The key to success is partnering with logistics and delivery services and prioritising the integration of logistics and supply chain for faster, more convenient and hassle-free delivery. The availability of robust logistics infrastructure and services is an essential factor for businesses looking to adapt to the new landscape.
Shopping green
As the pandemic spotlighted our vulnerability, and as the climate crisis becomes increasingly pressing, consumer markets have seen a growing interest in sustainability and ethics. Consumers are becoming more aware of issues like climate change, carbon emissions and plastic pollution.
This awareness is affecting their buying decisions. The impact of product packaging on the environment now plays a significant role in consumer choice, with 37% saying they are always or often influenced by products displaying whether the packaging can be recycled.
GlobalData analysts indicate that brands should not only adopt recycled material in their packaging but communicate public interest messages, such as the importance of avoiding waste, to harness the interest of environmentally aware consumers.
Made in America
GlobalData analysis shows that global brands are preferred by consumers in the US in most sectors, especially in clothing and footwear, which appeals to 55% of respondents.
However, the growing interest in sustainability, combined with the recent supply chain crisis, have led to an upswing in interest in onshore sourcing. Onshoring was originally considered a privilege of high-end companies, but we are now seeing it enter the mainstream.
This year, the US Senate passed a proposal to create a standard for products carrying a 'Made in America' label, meaning that US-produced goods will be regulated.
One of the major drivers of this trend has been lockdowns in major overseas manufacturing countries, which has had a massive impact on US companies. According to Forbes, shutdowns in Vietnam were a major reason for Nike recently slashing its sales forecast.
In a 2021 CGS survey, younger US consumers indicated that they are beginning to seek out US-made items. In cosmetics and hygiene, 63% of respondents preferred American-made, 42% cited the importance of supporting small businesses, 52% were concerned about the materials used in manufacturing and 28% said it is more cost-effective.
Choosing the right location
Today's changing landscape means that companies should think carefully about where they do business.
Working from home has made local stores and retail parks more attractive than city and town centres. GlobalData analysts predict that the future of retail will see a more even spread of spending across locations.
With the rise of the sustainably minded consumer, locally sourced, low-mileage retail options are increasingly attractive. As such, companies should consider basing their operations somewhere with onshore manufacturing capabilities.
Logistical links will be more important than ever as supply chain security continues to be challenged by the ongoing impacts of the pandemic.
Texarkana boasts a skilled and robust talent pipeline, a pro-business climate and a network of leading manufacturers, minimising costs and maximising bottom lines, making it an ideal location for doing business.