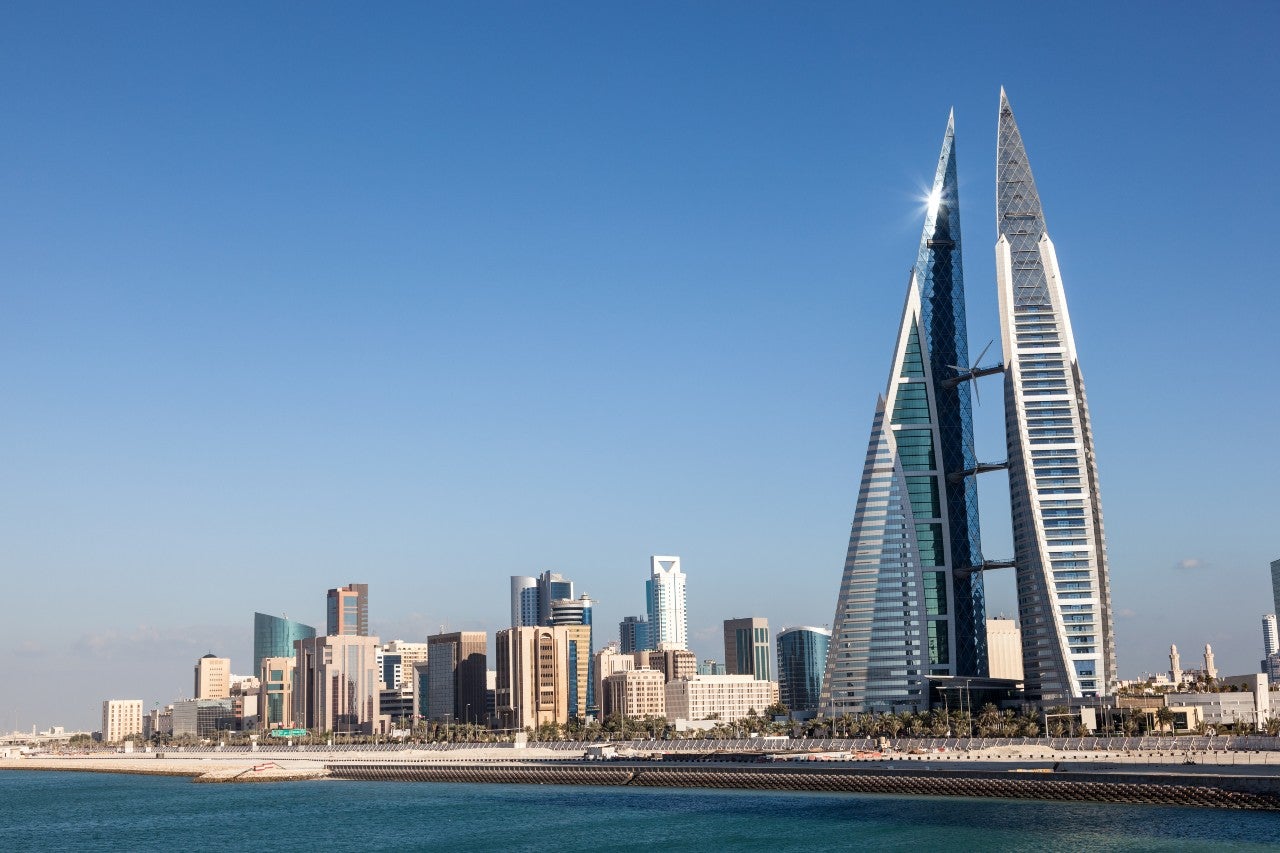 "We are in the process of going for another serious expansion and setting up a 28,000m2 facility in Bahrain," Denmark-headquartered DSV's managing director Baiju Thomas says. "We hope to establish the project sometime in Q1 2023, and we expect that to be operational in 2024. That gives us a very sizable operation in Bahrain catering to multinational manufacturing companies."
DSV has a long-standing presence in Bahrain, operating there since 1997. The new facility in Bahrain represents an $18m investment by DSV, and is the company's second expansion in the country in just three years. It follows the 2019 opening of a 28,000m2 warehouse, also in Hidd.

In 2021, DSV acquired Agility GIL, which has been present in Bahrain since 2003 and was the kingdom's largest third-party logistics company. Thomas says DSV was attracted to the acquisition because of Agility's dominant presence in the region and that it was a perfect fit for DSV.
"This acquisition makes us able to create a truly leading logistics company with world-class services in Bahrain," he says.
Thomas says this continued expansion in Bahrain is in part due to the kingdom's ease of doing business and government support.
World-class facilities and support
"Building world-class logistics facilities in the region is a complex project, from finding the right plan to the right location to identifying customers to operating it," he says. "There are various legal and regulatory requirements, and Bahrain EDB has been very supportive. They have helped us through the whole journey."
Bahrain EDB, or the Bahrain Economic Development Board, is committed to helping companies access $1.67trn (BD629.42bn) in Gulf Cooperation Council market opportunities through the island nation.
"Bahrain is a small island, but it is truly business friendly and the regulatory environment creates an ecosystem where it is easy for companies like us to make a decision to invest here, to put in logistics or manufacturing hubs to serve the region," says Thomas.
Bahrain's logistics sector has emerged as one of the most efficient and cost-effective logistics gateways in the Gulf Cooperation Council, offering up to 72% operational cost savings compared with its neighbours as well as the shortest transit time between seaport, airport and logistics zones.
The logistics sector is a priority sector under Bahrain's Economic Recovery Plan, which aims to position the kingdom as one of the top 20 global destinations for logistic services and increase the logistics services sector's GDP contribution to 10%. The plan's targets include tripling the air freight volume and doubling the sea freight volume by 2030.
Slashing cost and turnaround time
Under the plan, two of the most important projects are: a new Cargo Village made up of upgraded warehouses, airport parking and modern infrastructure, which will allow the airport to receive more than a million tonnes of extra cargo per year and has already attracted investment from logistics giant FedEx, which has signed a ten-year contract to operate the facility; and Bahrain's Global Sea-to-Air-Hub, a multimodal logistics hub set to slash cost and turnaround times for containers transiting between Bahrain International Airport and Khalifa Bin Salman Port to two hours.
The need for an expanded logistics sector is underpinned by an active attempt to expand manufacturing in Bahrain. The manufacturing sector is a significant contributor to the economy, accounting for 14% of GDP. In just the first three quarters of 2022, Bahrain EDB has attracted $921m in FDI flows across financial services, tourism, ICT, logistics and manufacturing.
Driving the transformation of the logistics and manufacturing sectors is a focus on public-private partnerships that spreads across all sectors in the kingdom. Under Bahrain's Economic Vision 2030, the role of the government has been redefined from operator to regulator and support as the kingdom looks to diversify and expand its economy.
"We were a part of this project with the government, so there is extensive public-private partnership in Bahrain, so all these concepts are tested and designed with participation from people like us," says Thomas.
The country's small size, alongside the focus on public-private partnerships helps companies get up and running quickly and easily. Central to this is the 'Team Bahrain' approach, which brings together experts, influencers, and decision-makers across the public and private spheres to minimise red tape for new entrants into the country.
For more on how Bahrain EDB supports companies to expand the country's logistics and manufacturing sector, download the whitepaper here.