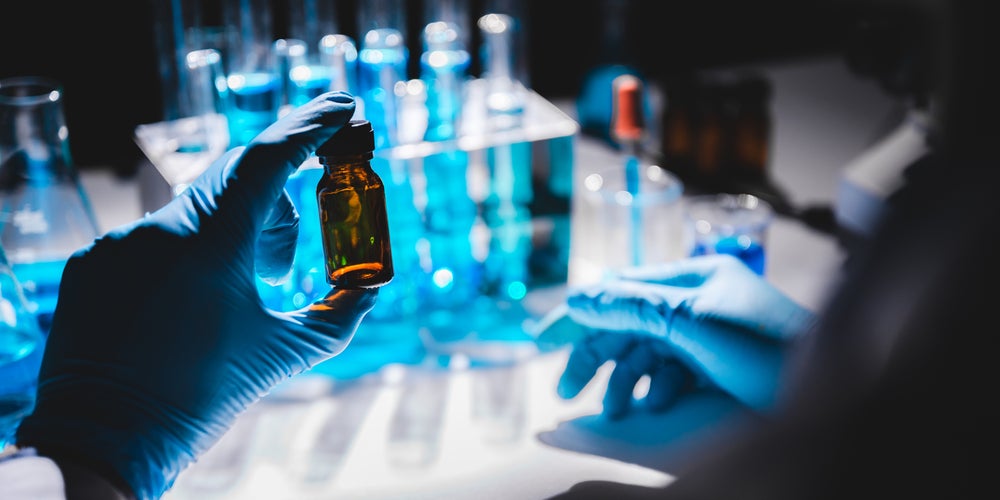 Innovations in life sciences driven by technology are transforming what is possible with diagnostics and medical treatments, influencing research and development (R&D) investments.
Yet for all the immense potential, challenges remain that must be resolved to ensure long-term growth. According to GlobalData's The State of the Biopharmaceutical Industry 2023 report, biotech venture funding surged during the early stages of the Covid-19 pandemic due to increased demand for vaccines and diagnostics – but, as of 2022, inflation and geopolitical turmoil have slowed it down again.
However, building clinically and commercially successful innovations alongside smart supply chains will help support and sustain an upward trajectory in this vital industry.
With innovators seeking more sheltered environments that facilitate growth, the myriad opportunities available across Greater Houston in Texas are attracting the attention of investors.
How the US is creating biotech innovation opportunities
The US Government's ambitious plan to accelerate the biotech and biomanufacturing industry provides much-needed impetus for life science businesses. The sector continues to dominate the global medical investment landscape; US-based companies account for 36.5% of the world's top life sciences corporations, according to GlobalData's Multinational Companies Database.
Government plans seek to bolster domestic biotechnology manufacturing and the supply chains needed to operate them. In addition to increasing R&D funding and restructuring regulatory approvals, the administration has pledged to provide innovators with federal data to identify underserved areas.
In such a landscape, global biotech centres such as Houston, Texas, are pivotal for life science companies to further biomedical innovation and thrive in a competitive global market.
A major strength for Greater Houston is that there are more than 320,000 people employed in healthcare, biotech and related fields in the region. It is home to 1,700 life sciences companies, hospitals, health facilities and research institutions, according to Greater Houston Partnership statistics.
While the city has long been known as a global energy capital, Houston has built a diversified economy with a broad manufacturing base. This offers a stable and cost-effective environment for companies. With a logistically advantageous location for trade and travel, the region's international airports, ports and rail network all help connect businesses domestically and internationally.
How Texas is leading the biotech boom
The Texas Medical Center (TMC) is one of the largest medical complexes in the world and a major contributor to the region's emergence as a biotech hub. The TMC has announced several initiatives to enhance the life science industry. One of these is a brand new 500-acre biomanufacturing campus, TMC Bioport, to boost domestic manufacturing and address medical supply chain issues. The initiative would create 100,000 new jobs in the Greater Houston area, with an on-site workforce training centre to fill the vacancies.
The centre is also spearheading the development of a 37-acre life science campus, TMC Helix Park. The campus aims to support medical breakthroughs by leveraging the expertise of a collaborative mix of healthcare, life science and business leaders. The first phase of construction is due for completion in 2023. Baylor College of Medicine has already signed on as the anchor tenant in the first industry building at TMC Helix Park.
To further advances in life sciences, it is crucial to enable the continued sharing of knowledge and technologies. TMC's BioBridge programme is one such step towards fostering global knowledge connectivity. Serving as a marketplace for innovative life science technologies, BioBridge seeks to provide US market access for start-ups focused on digital therapeutics, telehealth and medical devices. At present, TMC's BioBridge serves as a gateway to advanced clinical and commercial research in Australia, the UK, Ireland and Denmark.
Building a life science hub in Texas
A high concentration of employment, a booming entrepreneurial ecosystem and an active investment community have helped the biotech industries thrive in the Greater Houston area. Consequently, the Greater Houston Partnership can provide support and expertise to businesses looking to expand in the region.
During the past four years, Houston has seen venture capital funding targeting life sciences start-ups increase by 330% from 2019 to 2021, according to the US National Institute of Health.
Earlier this year, the TMC announced a cash injection of $50m to the Texas Medical Center Venture Fund, facilitating more health tech and therapeutics investments. The Cancer Prevention and Research Institute of Texas also announced grants totalling $73m to Texas institutions and life sciences companies. One beneficiary was OncoResponse, a Seattle-based start-up that is relocating to Houston, which received a $13m grant to develop human monoclonal antibodies for patients resistant to immunotherapy.
Greater Houston's growing biotech sector has also prompted several life sciences businesses to establish headquarters and facilities in the area.
San Diego-based CDMO [contract development and manufacturing organization] Cellipont Bioservices announced an ambitious project to build a 76,000ft2 manufacturing facility for cell and gene-modified cell therapies. Chemical manufacturing company SI Group has also announced it is relocating its global headquarters from New York State to the Hughes Landing complex, 30 miles north of Houston.
With the supportive environment taking shape that will help accelerate further advances in life sciences, more innovators are likely set to follow. Discover more about how the Greater Houston Partnership can help your business grow by downloading the whitepaper below.