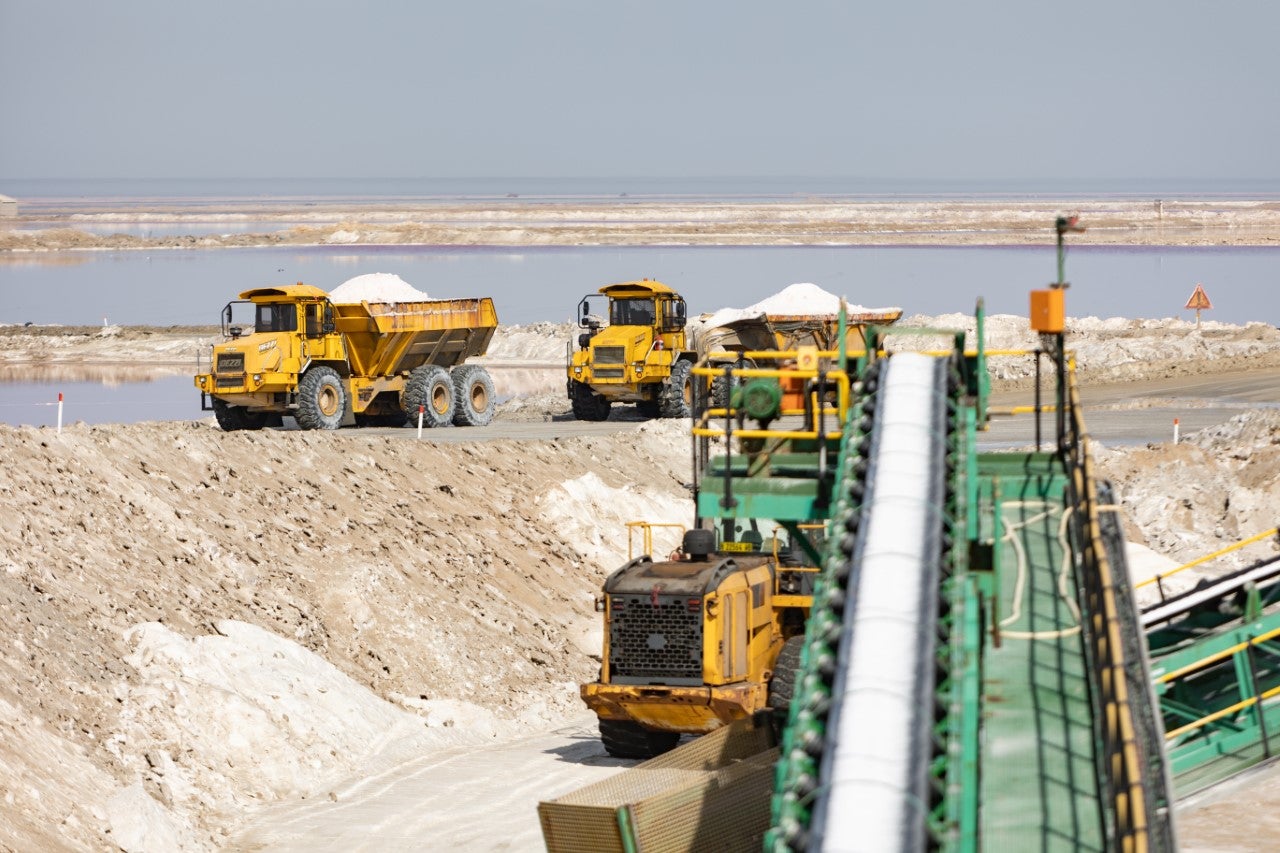 As the green energy transition picks up pace, interest in Africa's mines has intensified. The continent holds the minerals and rare earth metals needed to fuel a global transition away from fossil fuels.
Investment Monitor analysis finds that foreign direct investment (FDI) into mines – and oil and gas projects – across the African continent is expected to rise in 2023, following a sluggish 2022.
The materials miners are interested in are those needed to make batteries and battery components for electric vehicles (EVs), but demand risks outpacing supply, and shortages of materials are expected by 2025, according to GlobalData analysis.
"Generally, there is currently either a shortfall of transition metals, or expected to be one in the coming years," says David Kurtz, the director of mining and construction at GlobalData. "For some commodities such as lithium, cobalt and nickel, while supply and demand are quite balanced at the moment, as demand for EV batteries continues to rise, demand will quickly outstrip supply in the second half of the decade."
Africa has some of the largest deposits of nickel, cobalt, graphite and lithium on Earth and is expected to produce 40,000 tonnes (t) of lithium this year. By 2030, that number is expected to climb to 497,000t.
There are, however, challenges to operating in Africa.
"Broadly, most of the easy-to-mine deposits have been, or are being, mined and so miners are increasingly having to go deeper and into more remote locations, which brings about safety and security risks," Kurtz says. "Political instability and corruption also pose risks for miners in [certain locations in] Africa, along with challenges over regulations, which may be unclear."
Despite this, the continent is well-positioned to help meet global demand for transition materials and investors have taken steps to begin exploration.
There has been greater exploration for graphite, lithium and rare earth minerals that will likely benefit established producers, as well as smaller mining markets like Côte d'Ivoire, Mozambique and Namibia, which will also present attractive opportunities for investors, analysis from risk consultancy ControlRisks finds.
Exploration under way in Namibia
Of these smaller mining markets, Namibia offers a functional political environment and low security risks, which foreign companies are most eager for.
Namibia historically ranks among the best countries in Africa in terms of security on Fraser Institute rankings, making it a more attractive jurisdiction compared with other countries on the continent.
"Namibia has a stable political and policy environment which is expected to lead to significant growth in investment in the coming years," Kurtz says.
According to GlobalData, there are 135 mines in Namibia, most of them in the exploration stage, signalling high interest from mining companies.
"We have investors applying every day for permits and visas," says Nangula Uaandja, CEO and chairperson of the Namibia Investment Promotion & Development Board.
The country's work to maintain peace and security, put in place legislation and create an environment attractive to investors is paying dividends. Miners are optimistic about what lies below the Namibian desert soil and are encouraged by the stable environment.
"I believe the Namibian mining sector is underexplored, and there are opportunities for Namibia to play an increasing role in the green transition," says Anthony Viljoen, the South African CEO of Andrada Mining, which operates exploration projects across Africa, including in Namibia. "They have tin, which is the glue that holds the whole green transition together now," Viljoen says. "There is lithium, cobalt, nickel… it is all farmed there in relative abundance. The size of the deposits is off the charts."
From mine to market
With the progress made in terms of regulatory and political stability, Namibia still has room to improve its attractiveness as an investment jurisdiction. For example, the country ranks 104th for ease of doing business, but Uaandja says the government has made improving this ranking a priority.
The country is determined to attract investment across the value chain, increasing beneficiation within its borders and across the continent. Though home to 30% of the world's mineral deposits, 70% of mined minerals are exported.
"In terms of Agenda 2063, African leaders have realised that we have natural resources, but they are all being exported to other countries," says Uaandja.
"There are significant opportunities for refineries in Africa, particularly in terms of the minerals that are mined on the continent, and this provides significant benefits for those who take up the first-mover advantages."
From exploration to extraction and refining, Uaandja says there are many opportunities for companies. Namibia is also investing in vocational training in recognition that skilled labour is essential to develop the country's nascent manufacturing sector. By 2050, according to the UN, Africa is projected to have the largest working age population in the world, with birth rates falling in other regions globally.
"Namibia is the best destination in Africa to invest in," Andrada's Viljoen says. "It is not perfect, but it is as close as you can get."