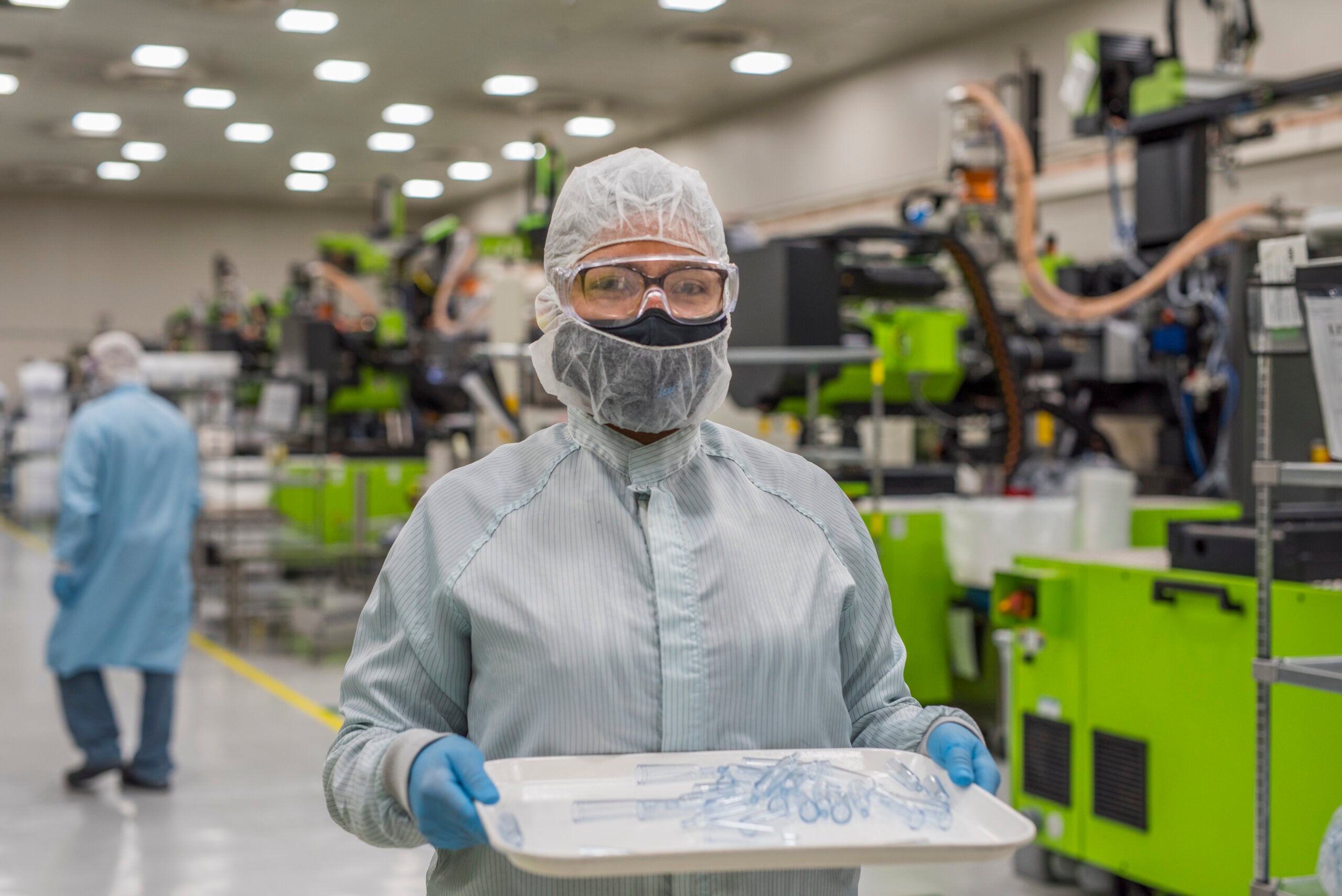 As the Costa Rican economy has pivoted away from an emphasis on traditional agricultural products, it has experienced a boom in the production of specialised goods, as well as an upswing in high-value sectors and services. Nowhere is this more evident than in the pharmaceutical and medical devices space, which has witnessed an influx of foreign investment from multinationals at the forefront of medtech development.
The pandemic has only served to emphasise the significance of this space. Today, medical devices are Costa Rica's top export product. By November of last year, the country had reached nearly $5bn in precision and medical equipment exports, representing 36% growth on the same period in 2020. A total of 13 of the world's top 20 original equipment manufacturers – covering everything from radiology to cardiovascular, endoscopy to dental – have a base in Costa Rica.
In December 2021, leaders from Bayer, Philips, Roche, ICU Medical and Boston Scientific came together to discuss why Costa Rica has become such a sought-after nearshoring destination for the pharma and medtech industries. The webinar, a collaboration between CINDE and Investment Monitor, covered an array of topics, including an emphasis on investment that encompasses "people, planet and prosperity"; Costa Rica's success in ensuring supply chain resilience during a period of unprecedented challenges; and the recent scaling up of R&D activities, driven by an abundance of human talent.
Bayer Pharmaceuticals has had a presence in Costa Rica since 1909, although in recent years the company has greatly diversified its operations in the country. In 2014, Bayer moved a major portion of its manufacturing to the Costa Rican city of Heredia, where it currently employs over 200 people in its medical device factory alone.
For Dr Alfred Merz, SVP of product supply and medical device operations at Bayer, who delivered a case study at the event, the case for investment is clear, and Bayer is now spending a further $200m for the construction of another factory that will significantly upscale pharmaceutical operations in Costa Rica. Scheduled for completion in 2024, the facility, manufacturing long-acting reversible contraceptives such as hormonal implants and intrauterine systems, will employ 250 people and ship to around 130 countries worldwide.
"We are building a 28,000m2 facility," Merz explains. "During the whole project we really want to follow our sustainability goals, not just health for all, but how we operate the construction site – for which we have already received a Blue Flag award – and how we recycle."
Strategic considerations
Álvaro Soto-Monge, general manager at Roche Pharma for Central America and the Caribbean, is keen to stress the strategic importance of Costa Rica as a gateway into Latin America. "Today, we are serving more than 24 markets in the region from our distribution centre in Costa Rice," he explains. "[The country] offers unique capabilities in terms of distribution, and human talent. The latter point is hugely important since 95% of our portfolio is made up of life-saving drugs."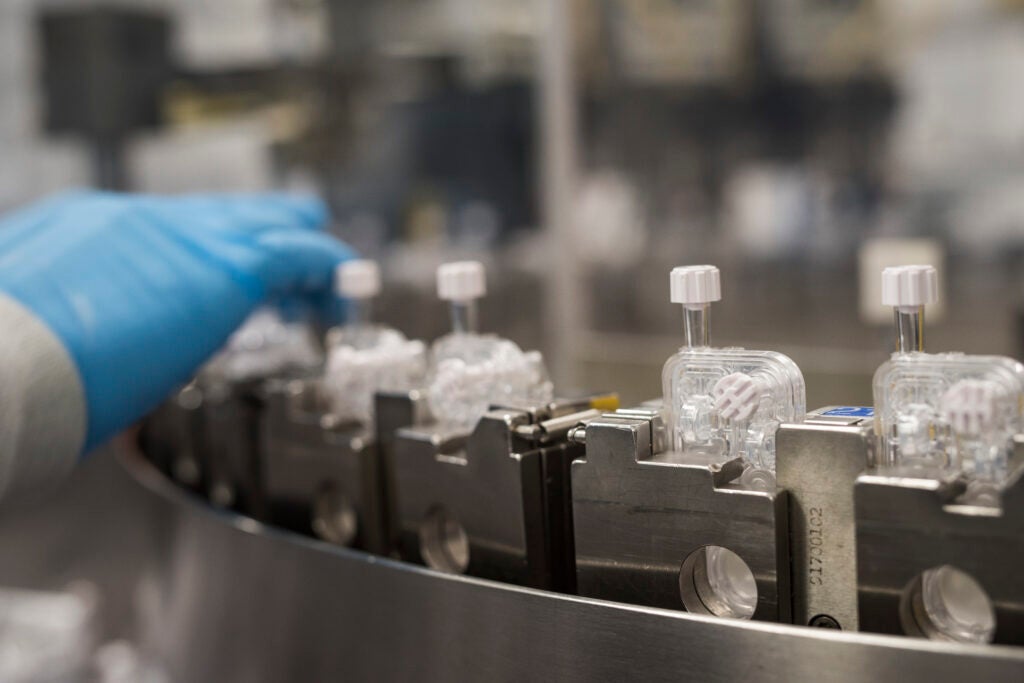 Indeed, Costa Rica's business-friendly free trade zones, reinvestment incentives, the work of CINDE and the Costa Rican government, as well as the country's stable geopolitical landscape, were repeatedly cited throughout the event as prime reasons why companies thinking of making the move there should take that step.
Manufacturing new possibilities
The country has strategic free trade agreements with 15 global markets, including the Canada, China, the EU, Mexico, Singapore, South Korea and the US, giving it preferential access to 2.8 billion people and some 75% of the world's GDP. It already has a smooth-running technical infrastructure, a specialised workforce, and, given how difficult the last two years have been on businesses around the globe, has proven its resilience in the most trying of circumstances.
Alberto Nasci, procurement business partner at Philips, admits that while it has been a few challenging years all round for business, one key area that the company has managed to streamline successfully has been their production process, which has largely been down to the resources available in Costa Rica.
"We have partnered with suppliers who have a presence in Costa Rica," he says. "Not only for the development of capabilities and production, but in many cases moving the entire manufacturing process wholesale to that one location. During the pandemic, this served us particularly well, as Costa Rica is easily accessible from our HQ in the US, so we do not have such a logistical problem of travelling between Europe, North America and Asia as we might have done in the past."
A question of talent
All of these companies benefit from the country's business-friendly attitude. Approved by OECD, WTO and BEPS best practices, Costa Rica offers a 0% income tax incentive, streamlined immigration procedures, and a no-number limit on foreign workers who want to come into the country and contribute to the local economy. However, the theme participants returned to time and again was the quality of human talent available to underpin and drive growth.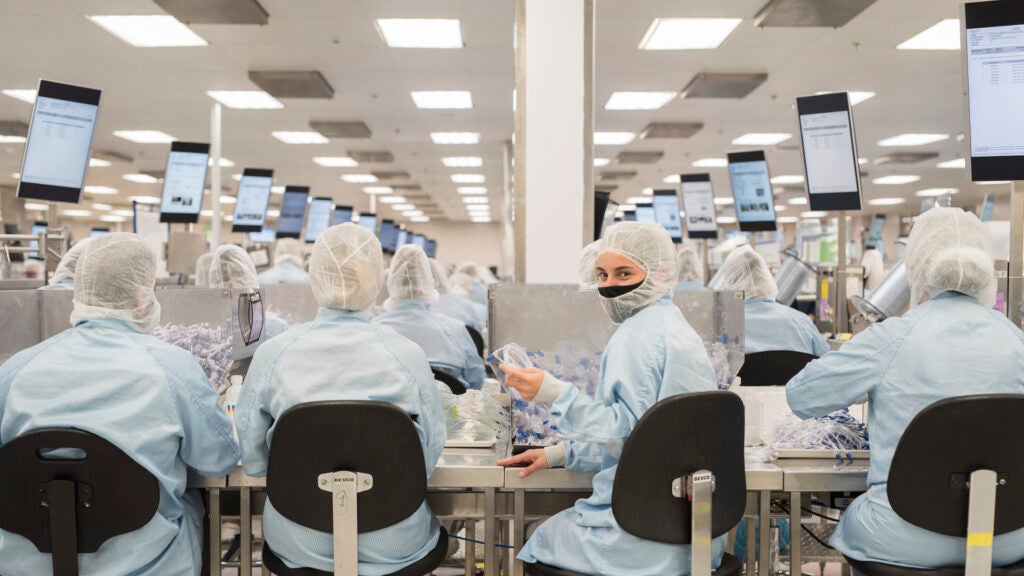 Isaías González, site director for ICU Medical in Costa Rica, sees such benefits as "huge".
"In Costa Rica, we manufacture sophisticated infusion systems that include smart magnetic pumps and a wide array of intravenous sets, products which require a huge amount of skill as well as labour intensiveness," he says. "The talent and capability of the country is just perfect for the level of complexity that we require. As a result, we have kept on growing, kept on strengthening our position, taking advantage of the talent that the country has, and the socio-economic environment fostered by the country's unique location."
All of which is to say that for medtech businesses seeking to expand their operation into strategic new markets, take advantage of a specialised and motivated workforce, and work within a framework that facilitates creativity and development, Costa Rica is ticking a lot of boxes.
The world is at a crucial juncture when it comes to the quick development, processing, manufacturing and dissemination of medical solutions. A big part of that is allowing medtech companies the space and resources to get from point A to point B efficiently. To listen to these industry leaders speak, the direction of travel is clear.
Watch the conversation in full to learn more Costa Rica's emergence as a natural choice for medtech nearshoring.