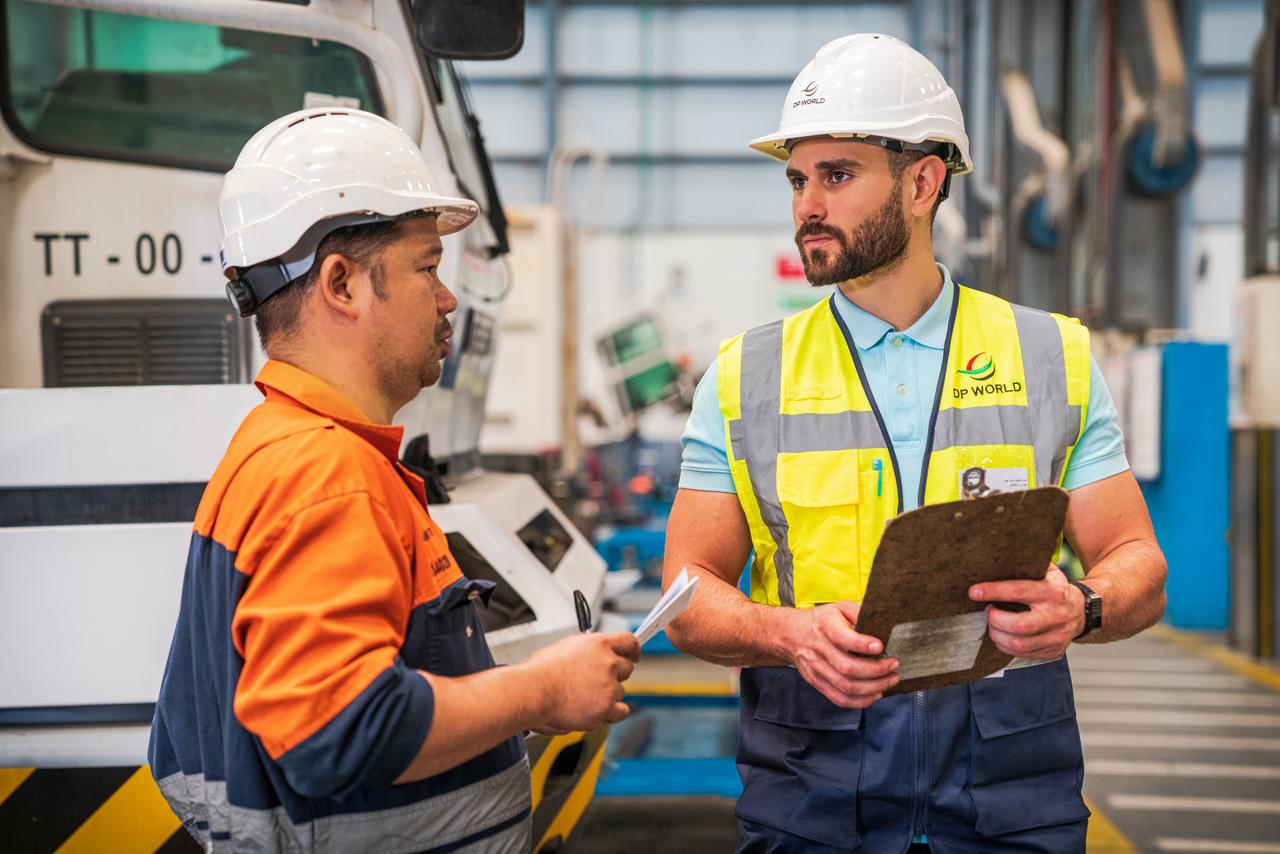 Industry 4.0 has the potential to dramatically transform the automotive supply chain, helping the production process to become more customer-centric and more efficient in logistics management.
Between 16 November 2022 and 27 February 2023, news outlet Just Auto polled 221 of its readers and asked them, 'What is your biggest business concern right now?' Some 54.8% of respondents said that rising costs and prices in the supply chain were their main business concern, while 25.3% said it was the shortages of critical parts arising from the semiconductor crisis; 19.9% reported that it was a lack of demand for their product.
It's clear that supply chain concerns are upmost in auto makers' minds at the moment. That is hardly surprising as the global auto value chain is made up of multiple tiers of suppliers, manufacturers, distributors and service providers, spread all around the world. A typical motor vehicle can contain anything between 15,000 and 25,000 component parts. The complexity of automotive software has also increased four-fold in the past decade.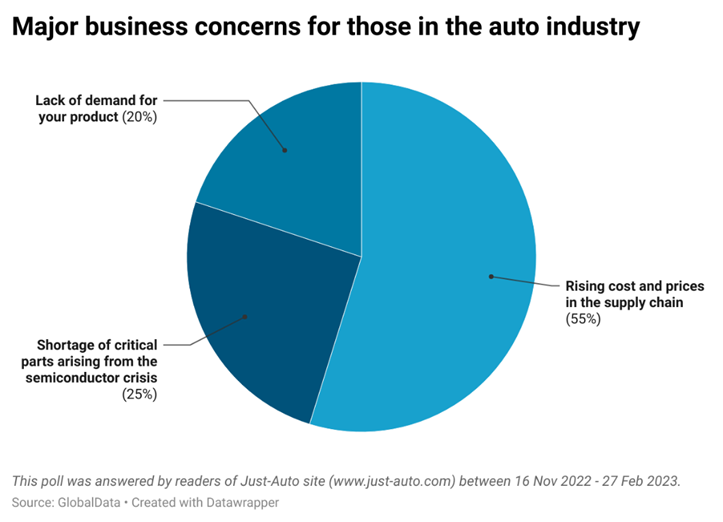 Famously complex supply chains
GlobalData says in its Automotive Predictions 2023 report: "The automotive sector, with its famously complex yet successful, supply chain management systems has endured many acute crises in the past. These include man-made and natural disasters such as plant fires and explosions, hard lockdowns, earthquakes, tsunamis and extreme weather events. However, the intensity and duration of post-Covid-19 shortages coupled with rising regional and political competition appear to be tipping the automotive sector into a more strategic race to secure input resources and gain regional or national leadership in emerging technologies."
Furthermore, the move to electric vehicles (EVs) is creating another big challenge for the auto supply chain. It is estimated that EVs will account for 17% of all automotive trade by 2030, according to DP World, a Dubai-headquartered logistics and supply chain solutions firm. EVs and hybrids are often equipped with more advanced features, technologies requiring systems-on-chip designs and highly developed process nodes. They also need more semiconductors for their power and electronic control systems than petrol-powered vehicles. The shift towards EVs has increased demand for certain components, such as batteries and semiconductors, which are in short supply. At the height of the chips shortage, during the first nine months of 2021, global auto production slumped 26%.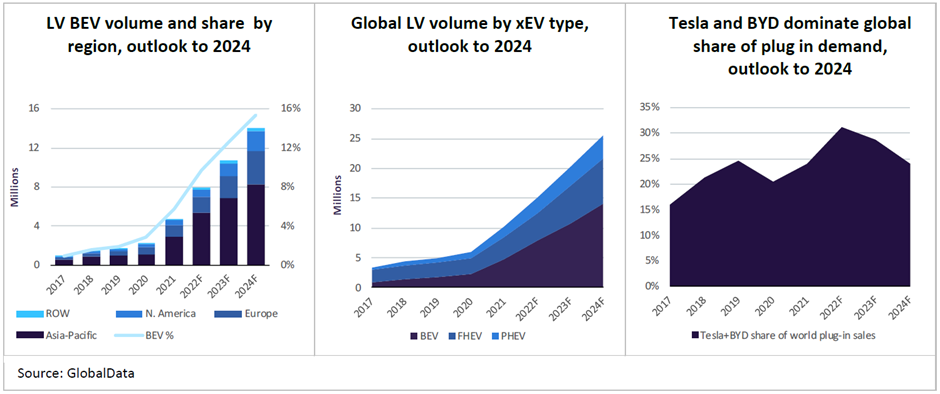 DP World says that — while there is a concerted push to make the switch to EVs because of the urgency of the climate crisis — EV roll-out on a consumer level is still slow in relation to demand, largely due to production and cost issues. However, the world's ports and terminals will play a fundamental part in boosting EV uptake. Through more streamlined supply chains and by adapting terminal automotive capabilities, EVs can be made more accessible – and more affordable – for more people in the long run.
Industry 4.0 needed to fuel EV transition
During the past decade, as the automotive industry has become more complicated, it has moved from a linear to a more matrix-like global supply chain. To ensure the smoothest transition to EVs possible, auto makers must embrace Industry 4.0. It conceptualises the rapid transformation of technology, industries, and societal patterns and processes in the 21st Century on the back of increasing inter-connectivity and smart automation. It relates to the trend towards automation and data exchange in manufacturing technologies and processes, including cyber-physical systems (CPS), IoT, industrial internet of things, machine learning, cloud computing, cognitive computing and artificial intelligence (AI). A CPS or intelligent system is a computer system in which a mechanism is controlled or monitored by computer-based algorithms.
AI has started to play a bigger role in the sector — whether it be self-driving cars and in-vehicle entertainment or safety, mobility and weather inter-connectivity. However, the key to a vehicle manufacturer's success lies in the deployment of AI across the supply chain. Within the automotive industry, AI will be leveraged in a number of areas — from helping with vehicle assembly to the handling and automation of repetitive tasks during the production and post-production stages. AI is also a powerful tool when it comes to identifying any defects or potentially serious manufacturing issues. The sheer number of moving parts in the car manufacturing process make it more and more challenging for a human being to make vast, complex decisions at scale. However, AI has great potential to distil value from masses and masses of data.
Creating customer centric logistics management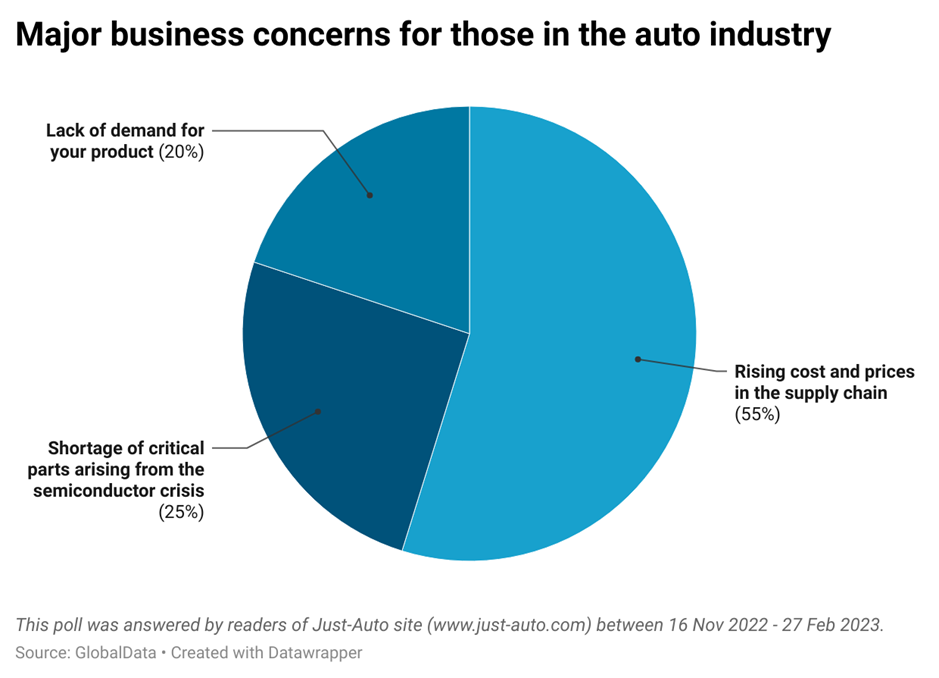 The ultimate goal of Industry 4.0 in the car industry is to go beyond optimisation and automation by transforming the overall production process to become more customer centric as well as more efficient in logistics management. By harnessing the power of connected digital and physical technologies — along with the cognitive potentials of AI, digital twin, robotics and Cloud computing — firms across the automotive manufacturing value chain will become more efficient in production, more flexible in business operations and more responsive to customer engagement.
Industry 4.0 should engender tighter collaboration among automotive innovation centres, production plants and overall business operations through real-time data and cognitive intelligence. Interaction between various plant locations and other departments on the factory floor will make operations management more effective.
Evolving customer behaviour and demand is the biggest driver for technological innovation within the automotive sector. Industry 4.0 will create connected ecosystems that facilitate factory floor operations visibility and will allow original equipment manufacturers (OEMs) to interact with customers directly. It will enable the industry to adopt effective and flexible methods and techniques of manufacturing rapidly but at the same time without many of the challenges posed by traditional manufacturing — including the lack of real-time data, restricted product customisation and struggles with using upgraded machinery.
For example, DP World says that many of China's auto manufacturers are multi-purpose, making individual components as well as the finished vehicle, and then exporting those products around the world. Almost all car parts are manufactured en masse somewhere within the country. The logistics network in China is key to its ongoing growth, supported by state-of-the-art ports that have quickly adapted to the growing number of vehicles being shipped from Asia to satisfy global demand.
As a result, DP World believes more sophisticated, technologically-advanced car-handling terminals are needed everywhere. With car manufacture market share on the decline throughout Europe and North America's market remaining largely domestic, building a supply chain infrastructure that can facilitate Asia's automotive manufacturing industry has become a global imperative. Some 32% of car manufacturers rank a lack of available shipping capacity as their most pressing logistics challenge, according to DP World.
In its Vehicle Manufacturing Sector Scorecard 2022 report, GlobalData says: "For auto players, IoT technologies are likely to play a significant role in future manufacturing strategies. Factories are likely to incorporate the majority of their robots, devices, and human-interface stations into an IoT cloud. From here, production can be centrally managed and monitored either by humans or by an algorithm. This means the system can sense production snags or QC errors more effectively, reducing downtime and error rates."
Josep Bori, research director, thematics division at GlobalData, believes that the idea of using AI models to predict the weather or make sure that the delivery of wafers to a certain factory, for example, is on time is suited to industrial sectors that are more concentrated. "Heavy industries and semiconductors, automotive have this tendency to have very few large players and therefore they would benefit more from [the adoption of AI]," he says. "Whereas a very fragmented industry — let's say, retail — has a massive supply chain and the players tend to be very small.
"I think in manufacturing, there's been a significant use of AI already because apart from being used in terms of optimising deliveries and the supply chain side and the manufacturing itself, there's the whole area of automation, combined with robotics, as well as the overall predictive maintenance, which can be used as well to forecast where assets will break down. And that's very useful to industries with heavy infrastructure. So, it's not just automotive or industrials but you can think about oil and gas, mining, where you have all that infrastructure that's very far away. It's a great benefit if you can anticipate that something is going to break down and you can actually replace it before it breaks down."
DP World says the manufacturing sector is facing a serious shake-up with tech disruptions such as 3D printing, machine learning and robotics changing the way goods are designed and built. Although the Industry 4.0 revolution will bring new opportunities for people and machines to collaborate and improve current processes, it will bring with it supply chain challenges, as well.
The benefits of this dawning era can only be achieved if companies assess and consolidate their supply chains. A lesser need for traditional warehouse space, increased capital mobility and the ability to manufacture on demand creates multiple incentives to bring manufacturing bases closer to key hubs, such as ports. Embracing 3D printing and additive manufacturing, combined with fast and efficient distribution makes the supply chain leaner and more robust.
DP World says that, by embracing Industry 4.0 technologies, manufacturers can optimise efficiency, resiliency, and sustainability across the full manufacturing life cycle. If manufacturing hubs are located in ports offering an intermodal solution, they can benefit from more sustainable rail or barge transportation for their newly assembled goods.
During the past decade, cars have become much more technologically sophisticated and the global auto supply chain has become more vulnerable to disruption. Industry 4.0 has the potential to transform the automotive value chain so that it is a lot more efficient and less in danger of disruption.