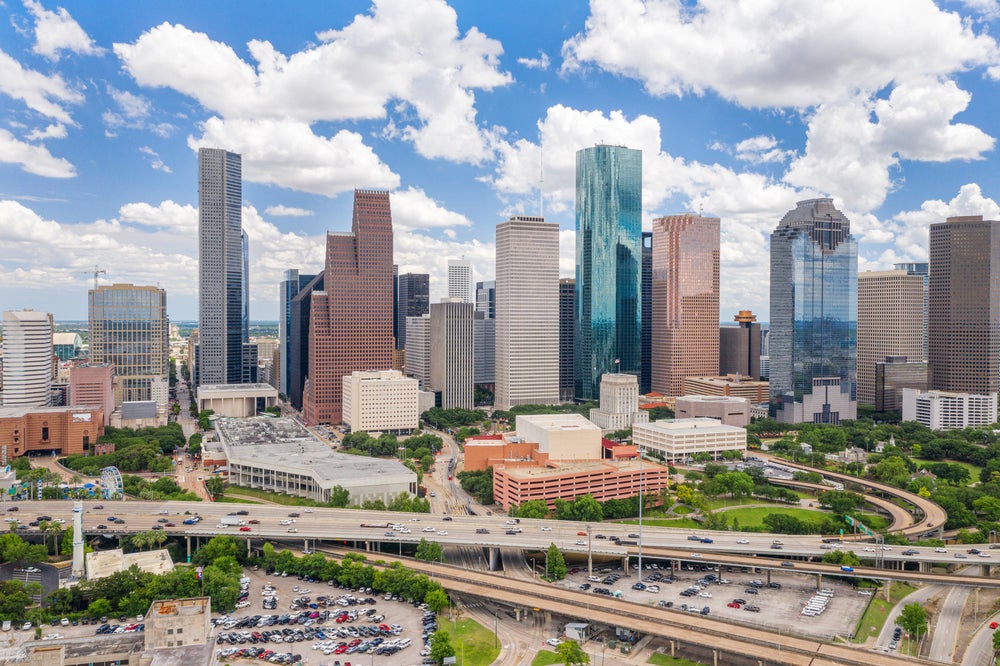 Amid the Covid-19 pandemic, economic shockwaves caused foreign direct investment (FDI) projects to nosedive over the course of 2020. Most sectors felt the impact, with lockdowns breeding uncertainty and hindering site selections. However, one industry bucked the trend – logistics.
It is a reflection of wider trends in both consumption and business priorities. For example, as the e-commerce sector experienced explosive growth, companies sought more efficient storage and transportation solutions for their products. Additionally, mounting pressures from the climate crisis and geopolitical instability mean companies are demanding more resilient, future-proofed supply chains.
Against this backdrop, start-ups and conglomerates alike are reassessing their logistical needs. Reshoring – the repatriation of industrial production and manufacturing facilities – has emerged as a strategic response to safeguard against future supply chain challenges. While upfront costs may seem expensive, forward-thinking executives are weighing these against potential higher expenses from future global disruptions. In 2021, the Kearney Reshoring Index revealed that 92% of executives surveyed had a positive outlook on reshoring, and 79% of companies with operations in China planned to move part of their manufacturing back to the US within the next three years.
Why and where logistics is surging
Greenfield logistics FDI projects increased in 2020 – the most recent year for which figures are available in GlobalData's FDI database – reaching 926 compared with 830 the previous year. Among the 1,756 logistics projects tracked over the two-year period, the majority (79.3%) were new projects with the rest involving expansions.
Logistics and warehousing operations were primary targets for foreign investors. The creation of logistics centres, distribution facilities and warehouse storage rose by 32% in 2020 compared with the previous year, with 592 projects established for the purpose. Logistics FDI encompassed multiple transportation functions including air, sea and road transportation; it meant multimodal transport was the leading logistics subsector for FDI investment, witnessing a 27% year-on-year increase of new projects between 2019 and 2020 to more than 1,000 in total.
The US, thanks to economic strength and legislative incentives, has remained a prime destination for logistics investment in the quest to mitigate risk. The country ranked among the top three performers for inbound greenfield FDI projects in the logistics sector across both 2019 and 2020. Little wonder that US manufacturing facilities saw growth of 116% over the past year, with nearly 700 million square feet of industrial space currently under construction.
However, headline figures reveal the uneven impact of FDI across states. New York and Texas led the way in 2022, with 194 and 183 FDI projects, respectively, representing yearly growth rates of 10.2% and 1.7%. California, with 161 projects, experienced a 3.6% decline compared with the previous year. Some states, like Maryland and Connecticut, witnessed more than 100% growth in FDI over the course of 2022, while others, like Georgia, Illinois and Virginia, experienced double-digit yearly declines.
These fluctuations are driven by complex and overlapping factors. Rising regions, taking advantage of their lower living costs and thriving business ecosystems, are attracting investors in the middle of strategic reorientation. Texas, for example, saw a threefold increase in FDI projects in Houston in 2021, totalling 231 expansion and relocation projects. Meanwhile, expensive business hubs like Silicon Valley are being replaced in favour of new locations offering more attractive incentives. A handful of US cities are ideally placed to offer low costs, unparalleled connectivity and world-class infrastructure – making them a logistical portal to the rest of the country and beyond.
Standout regions
Houston's impressive example as an outstanding global logistics hub is worth highlighting. Favoured for its central geographic location and extensive logistical and distribution channels, Houston has emerged as an ideal hub for companies with global distribution needs – offering unparalleled access to both Latin America and the rest of the US.
With multimodal transportation a standout area for logistics FDI, it is unsurprising that Houston has raced ahead of its competitors. Houston's extensive highway network establishes vital connections to major markets in the US and Mexico, facilitating access to half of the US population within a 1,000-mile radius. The region also boasts North America's largest multi-airport systems including two international airports, the world-renowned Port of Houston and three Class I railways. In addition to keeping transportation costs low, this connectivity makes supply chain management a breeze for businesses operating in the region.
Investment is continuing apace in regional infrastructure. The Houston Ship Channel, the US' busiest waterway, now surpasses the combined vessel traffic of the next three largest US ports. With the first phase of a $1bn expansion project now complete, the Channel is widening and deepening to accommodate greater capacity in the port for years to come.
A prime example of Houston's allure is the TGS Cedar Port, a massive master-planned rail-and-barge-served industrial park located in Baytown – the country's largest. The park houses distribution and fulfilment centres for US retail giants such as Walmart, Floor & Décor and Home Depot. However, Houston's logistical prowess offers firms an international as well as domestic springboard. In 2022, Houston led the nation in exports, shipping nearly $200bn in goods and commodities abroad. Surpassing other big hitters like New York and Chicago, Houston has secured the position of the nation's top exporting metro for nine out of the past ten years. The Houston/Galveston Customs District also maintained its top-ranking status in total tonnage, total value, export tonnage and export value in 2022, solidifying its status as the country's premier customs district.
If it is logistical stability you need – whether to crack the US market or as a foundation for international expansion – you can't say fairer than Houston.
The Greater Houston Partnership can help companies looking to invest in the region get started. Download the whitepaper on this page to find out more.