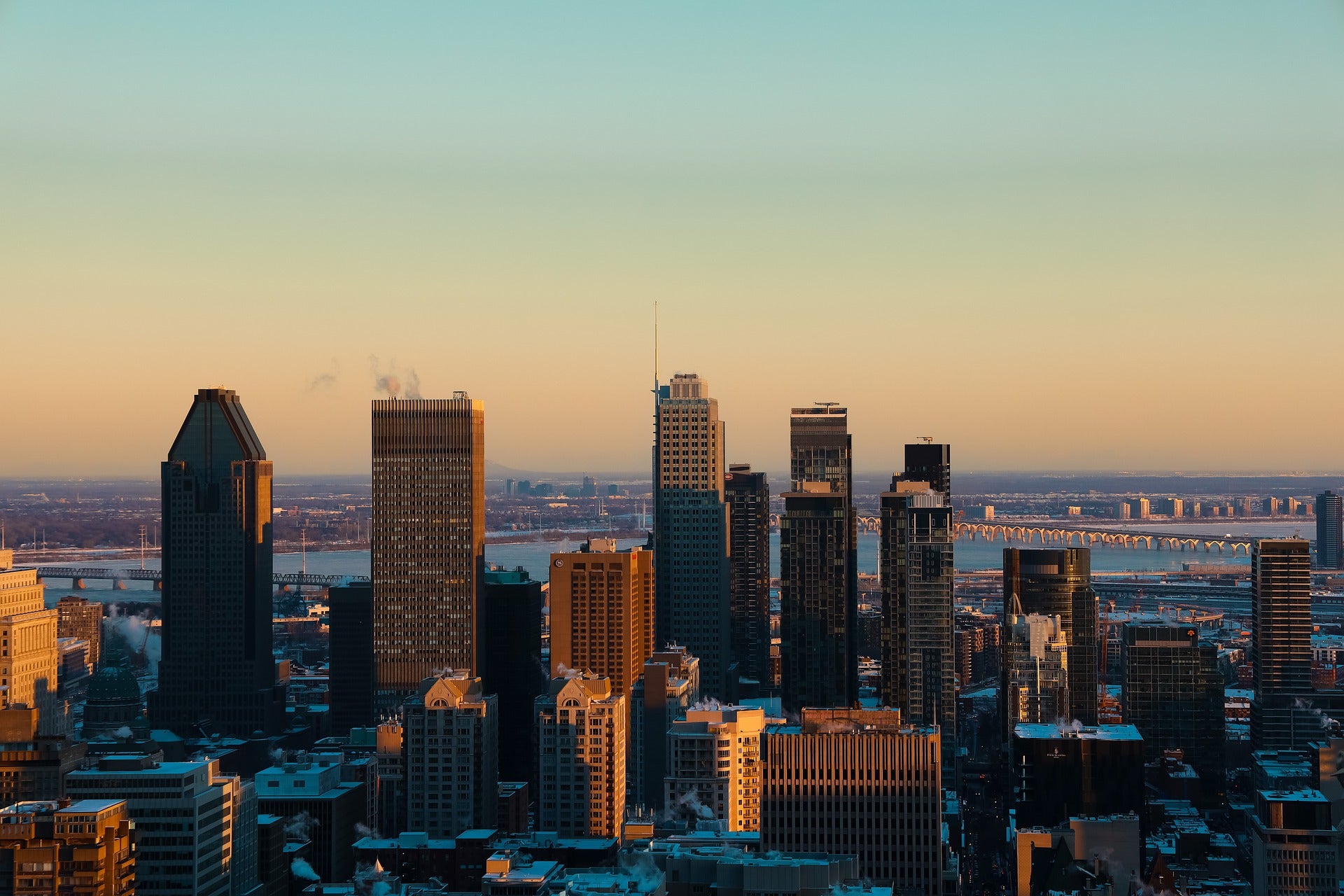 Hybrid work is set to be one of the lasting legacies of the global pandemic, and Montréal is well-positioned to meet the demands of a workforce seeking flexibility. A study by WorkMotion ranked Montréal as the second-best city for remote working worldwide on the list of 80, just after Melbourne, Australia.
The survey scored Montréal highly in areas such as political, legal and economic support for remote working.
A key factor behind Montréal's success is its diversified economy. The fastest-growing sectors include multimedia, video games, animation, VFX, AI and cybersecurity. Thanks to a generous tax credits system targeted at these specific sectors, foreign businesses moving to Montréal can potentially save millions of dollars.
Because the majority of jobs in these growing industries are largely computer-based, many employees only need a laptop with an internet connection to work anywhere. This flexibility has proven invaluable during the pandemic and ensured minimal downtime to productivity for many businesses in these sectors when numerous offices and facilities shut their doors during lockdowns.
"It is very important to attract new talent and to keep them here," says Alexandre Lagarde, vice-president of foreign investments at Montréal International. "Employers should use the pandemic to improve their game in terms of flexibility for the employee. Montréal is a good example of that.
"Before the pandemic, working from home was not a big phenomenon in Montréal and wasn't widespread – but the pandemic has shown us that employees want flexibility."
The working environment could be very different in the post-pandemic world, and employers that offer workers greater flexibility will be at a distinct advantage to those businesses that still want employees to commute to the office five days a week.
Attracting foreign investors and talent
Montréal also achieved high scores in WorkMotion's survey into societal issues such as safety, diversity, equality and inclusion, as well as the overall happiness index and affordability for residents.
Greater Montréal has a population of 4.2 million. From this, 23% of the population were born in another country, which rises to 34% for the City of Montréal. As more than a third of Montréal's population is foreign-born, the option to work remotely while visiting friends and family in their home countries is of considerable appeal to workers. With its reputation as a trilingual city, Montréal has embraced immigration to great effect, notably in the tech sector.
The Canadian Government is actively seeking to increase net migration through economic immigration programmes. Montréal is well-positioned to make the most of these plans, especially as some nations have been tightening their policies around immigration. Alexandre Lagarde cites the US as an example of this.
"The immigration decree that the previous administration in the US introduced in the restriction of the H-1B programme, for example, the work permit programme for tech workers," explains Lagarde.
"It helped us a lot in Canada to bring those workers over here. It helped us in Montréal, that's for sure, because it actually helped the tech companies consider Montréal as a possible location for investment."
The Quebec Government also offers a wide range of assistance for foreign workers, including free French courses to learn the local language.
A further incentive driving companies from high-tech sectors to Montréal is that the city has average cost advantages of 26% compared with other cities globally.
Work-life balance
Another feature of the pandemic has been people reconnecting with nature. With its many green areas, Montréal has a lot to offer workers seeking to spend more time outdoors. A mountain in the middle of the city means there are plenty of hiking and cycling routes in the area, and there are also ski slopes nearby.
Plus, with the costs of living seemingly increasing around the world, relocating to Montréal offers a more cost-effective option through benefits such as universal healthcare and lower housing prices.
"When you see the cost of living going up everywhere, in each major city, you can see that Montréal remains more affordable than cities such as Toronto, Vancouver, Boston and Chicago," says Lagarde.
"If you have a young family with kids, and go to work in a company in Montréal, you don't have to cut your arm off to buy a property or live 80km from the downtown area to buy your dream house. A lot of people are coming to Montréal because there is a good quality of living.
"There is a war for talent today between all the major cities, especially in sectors where you see impressive growth in AI, cybersecurity, the VFX sector and multimedia. So, we need to make them aware of all those advantages to convince them to come to Montréal."
Montréal International offers a range of services in helping businesses set up in the city and can also assist with immigration paperwork. In addition, the organisation can advise on the various tax credits available for specific sectors. To find out more, download the white paper on this page.