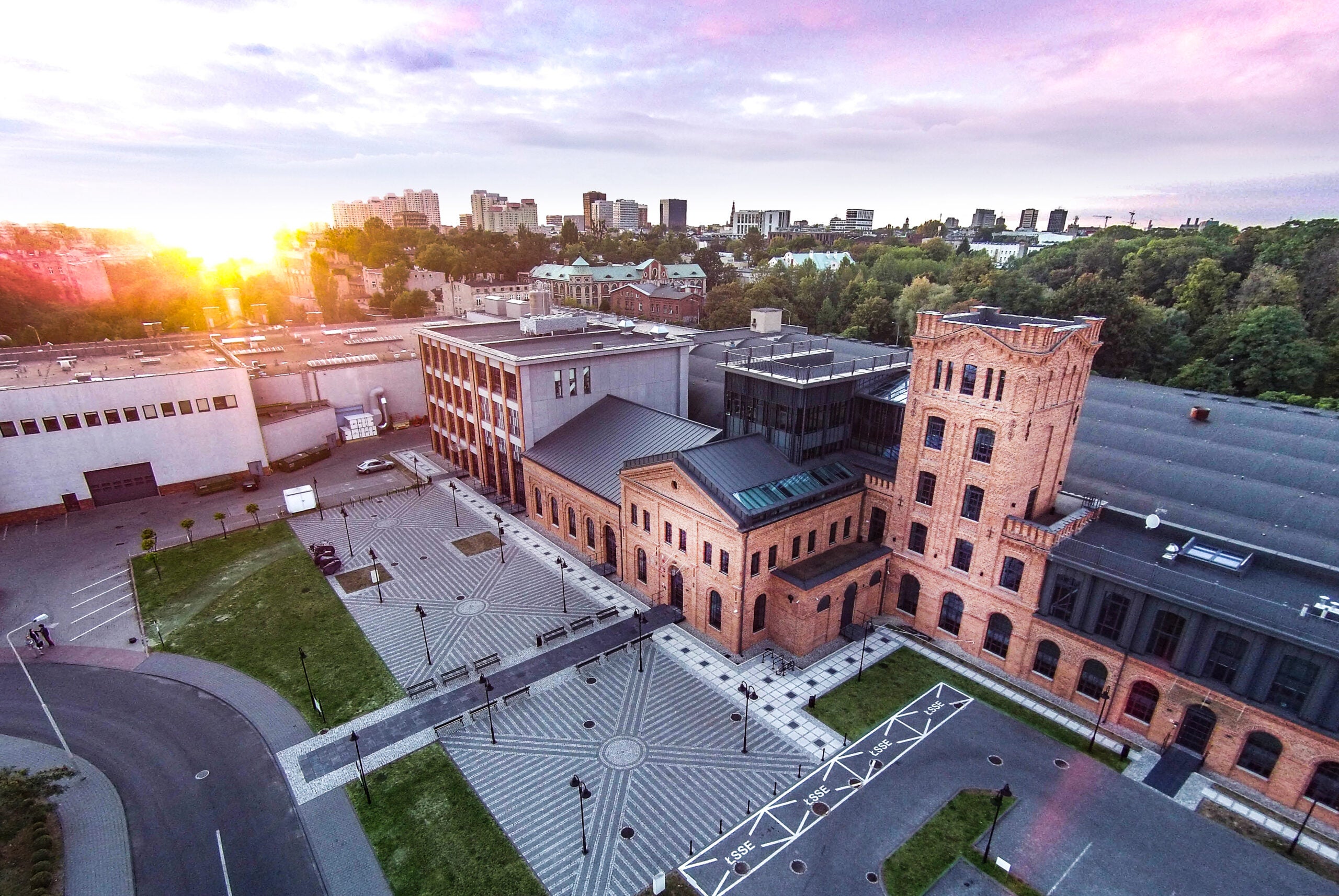 Lodz, the third-largest city in Poland, is quickly becoming a leading destination for start-ups. It has several hyper-focused accelerator programmes designed to bring young businesses to Lodz, and it placed second in Investment Monitor's Economic Zone Sustainable Recovery Strategies Awards 2021. These awards recognise economic zones that are taking successful measures to build back stronger.
Magda Kubicka, director of innovation department for Lodz Special Economic Zone (Lodz SEZ), explains why Poland's hidden gem is so appealing to start-ups. "Start-ups are attracted to other start-ups, and Lodz has a thriving start-up scene with good connections to Poland's major cities. They are also attracted to mature businesses, and Lodz SEZ also has a well-established industrial base that is eager to be modernised. Lodz SEZ has several accelerator programmes to connect them. In 2021, Lodz SEZ gained 76 new business projects — some of which are start-ups; the rest are production companies in need of new technologies — and I think this proves the growth potential in the region."
Acceleration station
Much of Lodz's recent start-up success can be attributed to the Lodz Special Economic Zone, an initiative of the Polish government set up in 1997 to encourage business growth in the region, which in recent years has launched a nationwide innovation centre and a dedicated start-up support system. The latter offers income tax exemption of up to 60% of eligible investment costs. Kubicka says the start-up accelerator programmes draw a lot of attention from foreign start-ups.
"Lodz SEZ has implemented four different accelerator programmes that have supported more than 150 start-ups, mainly from the 4.0 sector," Kubicka says. "These accelerator programmes match young tech businesses with mature enterprises to help small businesses grow and test by using infrastructure, resources and experience of bigger ones — also offering business, financial and technical support."

Once accepted onto an accelerator, start-ups that come to Lodz SEZ are given the opportunity to work alongside multinationals such as Ericsson, Procter & Gamble, Siemens, Miele, PwC, Bosch and Airbus. One recent success story is a start-up that uses AI to assess video from CCTV systems to improve safety. Kubicka says one of the leading programmes is an accelerator focusing on 5G technology run by Lodz SEZ in cooperation with a global telecommunications company Ericsson.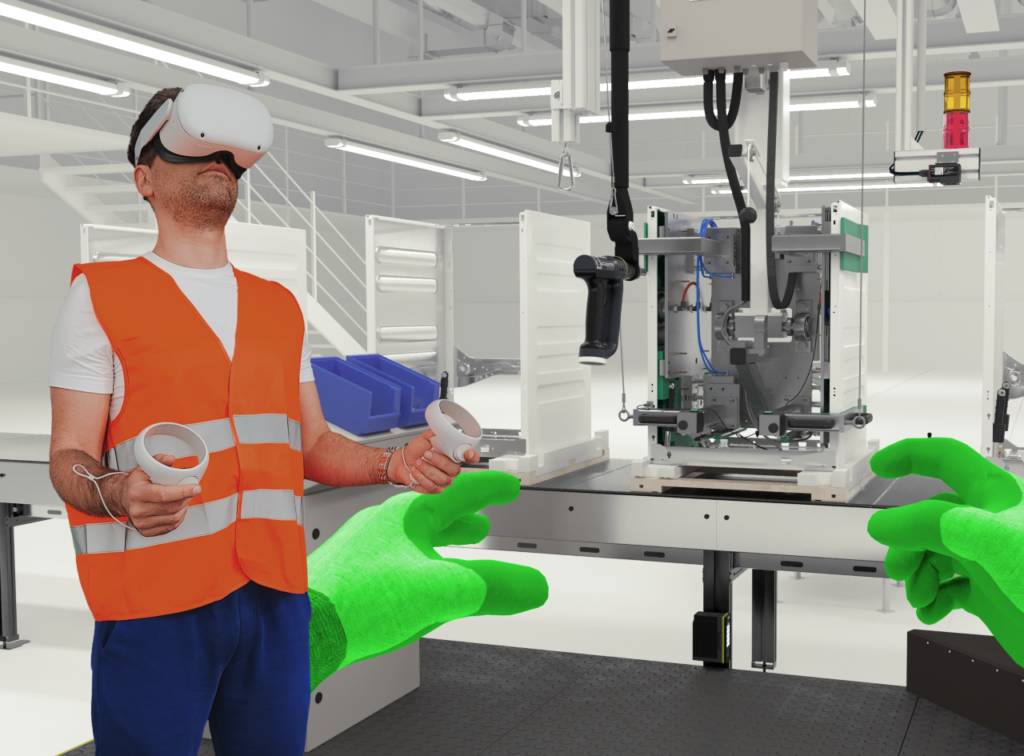 Pioneering a smart city
Marcin Sugak, critical and managed infrastructure account director at Ericsson, works on the S5-5G Technology Accelerator with Lodz SEZ. Its aim is to give the region a competitive advantage, encourage investors, accelerate digital transformation in cities testing 5G technology and support businesses in the region.
"Lodz is very special for Ericsson because it is one of just two locations in Poland where we conduct R&D," Sugak says. "We have more than 700 radio and core engineers developing software. It is also the third- largest Ericsson R&D facility in the world. With Lodz SEZ, we also run the 5G accelerator programme, which is a great opportunity for us to deploy our most talented engineers and connect them with start-ups."
Sugak says the Ericsson team on the S5-5G Technology Accelerator has two roles. First is to focus on education, which so far has led to more than 2,000 hours of "knowledge transfer" from Ericsson experts. Second is for Ericsson to play the role of technology partner for selected start-ups as they look to build 5G use cases. Sugak says initiatives like S5 are incredibly useful for Ericsson because they help the multinational to assess the needs of the wider industry and help them to connect with other businesses in need of exciting new start-up technologies.
Why is 5G so important to Ericsson and Lodz SEZ? Sugak says it is because 5G is the fastest telecommunications technology of our times. The two partners see incredible value in developing these technologies for business but also to help Lodz become a pioneering smart city.
"We have high expectations from multiple industries like healthcare, utilities, agriculture, smart cities and more," Marcin says. "The key part is to identify upcoming customer needs and where 5G solutions provide the most benefit to customers. 5G offers enormous network capacity, extreme network reliability of 99.999% and extra security with local private networks."
Sugak says an increasing number of start-ups are moving to Lodz SEZ to take part in these accelerator programmes. The key benefits are access to technology partners, mentorship and the increased likelihood of commercialisation at the end of the programme.
When the real world doesn't cut it
VR training business ConnectedRealities.eu is one programme participant that went on to secure a contract with a multinational; in this case, household appliances manufacturer Miele.
"We offer two things," says Andrzej Horoch, owner and co-founder of ConnectedRealities.eu. "Our VR platform, which delivers distribution, scaling, management and analytics around our training programmes – and, of course, the VR training programmes."
ConnectedRealities.eu provides Miele with four training programmes. After donning a VR headset, Miele employees are immersed in a virtual simulation of their workstation, with all the necessary equipment and tools, allowing them to perform all the operations in the same way as in real life.
"Virtual reality job training helps new workers learn complicated tasks," Horoch explains. "The main advantages of VR training is that it is a completely safe environment and can be done anywhere without blocking the production line. It strengthens self-confidence and can be completed as many times as the participant wishes. Feedback is instantaneous and can be provided in multiple languages – and it is fun, thanks to our gamified approach."
For Horoch, the Lodz SEZ offered opportunities to build business partnerships alongside investment in the development of ConnectedRealities's VR and AR solutions.
"The acceleratoris one of the best we have participated in," he says. "We were given a lot of independence, but at every step we had access to the programme team. On top of Miele, we had introductions to many potential new customers. The accelerator team is actively working on creating new opportunities aimed at start-ups. It is priceless. I think they really understand that a business exists to create something valuable but also needs to turn a profit."
Lodz SEZ is running Re_source, an acceleration programme for foreign tech businesses that would like to expand into the Polish market, find potential clients and receive funding for soft-landing and product development. To find out how your business can receive up to €65,000 (300,000 zlotys) of non-equity financial support to set up in Poland, download the whitepaper below