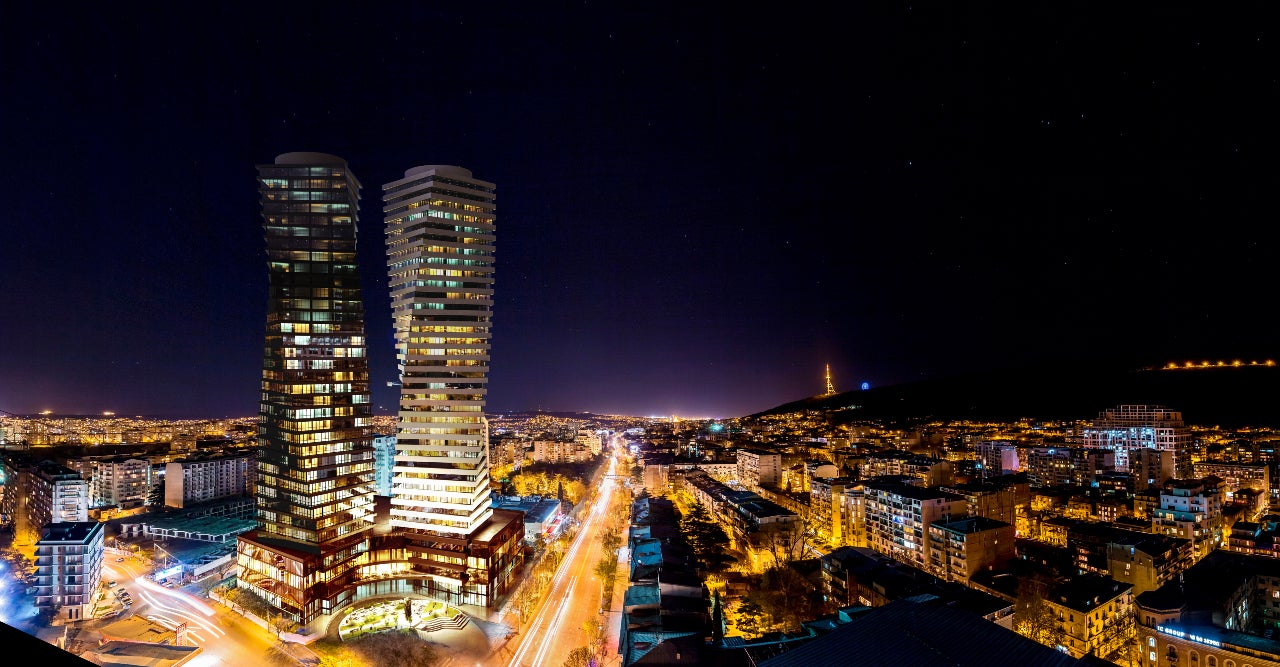 Georgia, like many of its neighbours in the Caucasus, is growing quickly. Free trade agreements, tax breaks and red tape reduction are all making the country an increasingly attractive investment destination. In their quest to help Georgia stand out from the competition, policymakers are showing no signs of slowing down. As Chief Executive Officer of Invest in Georgia, Mikheil Khidureli is spearheading efforts to ramp up investment into Georgia and help its businesses export to the rest of the world. He discusses the work going into making this possible, and how Georgia hopes to cement its reputation as an investment hotspot.
Give me some background to recent reforms of Georgia's business landscape, and how red tape has been cut back so far.
Georgia has undergone major transformation over last 20 years. The country set out on a mission to become one of the best places to do business and we have accomplished just that. Reforms have been undertaken both to strengthen rule of law and eliminate unnecessary bureaucracy. For example, the number of activities subject to licensing has been reduced from over 900 to just 150. Customs policy and procedures were changed. Most state services have been digitized and the concept of "Public Service Hall" was born, which means individuals and companies can receive more than 400 state services in one place. Entrepreneurs can now set up a new firm in just a few hours, requiring only two documents. And, as part of our application to join the European Union, we are bringing our legislation in line with EU laws, with more than 65 already synchronized. Today, the World Bank ranks Georgia as one of the top two countries globally for ease of starting a business, and number seven for doing business overall.
What about integration with the wider global economy and trading abroad?
Thanks to the new customs system we have implemented, declaration of goods can be done electronically, even prior to them arriving on the border, meaning actual border crossing procedures on average take less than 5 minutes. One other thing that stood in the way of Georgia becoming more attractive for foreign investors was our small market size. To address that challenge, we have worked strategically on creating a very large network of free trade agreements. This covers some of the world's biggest economies – the EU, Turkey, China and our CIS neighbours. Now, companies in Georgia have access to a market of more than 2.3 billion people.
How is tax reform progressing?
Tax reform has been ongoing. The overall number of taxes has been reduced from 21 to six and rates were also lowered. Georgia is now a flat tax economy to make it as entrepreneur-friendly as possible: corporate profit tax is 15%, import tax is 0% on most goods and no more than 12% for anything, personal income tax is 20% and property tax is a maximum of 1%. Since 2017, retained or reinvested corporate profit is not taxed. From 2021, automatic return of VAT has been implemented. All tax related payments are done electronically, through commercial banks, eliminating a lot of bureaucracy. As a result, the World Bank now ranks Georgia as the world's third least tax burdened country.
What industries and firms have invested most actively into Georgia over recent years? What do you think were the crucial ingredients for attracting them?
We have seen significant increase in interest from professional and business services sector. Over the last five years major investors like Majorel, Concetrix, EPAM, Viber and Girteka have entered Georgia. They are attracted by the low tax business environment and Georgia's skilled workforce. There is a plethora of higher educational institutions and vocation education centres in Georgia, and children learn at least one foreign language by the time they leave school. Additionally, Georgia's cultural similarities to the west make it easy for Georgian employees to integrate into international companies. Manufacturing investment has stepped up too, particularly in aerospace, electronics and automotive. ATC, a joint venture between Israeli Elbit systems and the state-owned investment fund, is producing composite parts for Boeing, and US-based AIONRISE is exporting solar panels from Georgia to more than 50 countries. Once again, ease of doing business, low taxes, low utility costs, competitive workforce costs, free trade agreements and Georgia's strategic location make it an appealing destination for manufacturing and service firms alike.
What have been some of the key challenges in establishing Georgia's reputation as a destination for inward investment?
Georgia has made huge strides in becoming one of the best places to do business, but awareness about this success is still relatively low. Many western and North American companies look at our region and think that all countries have the same outlook on business. This is not the case. We want to change that perception and convince them that Georgia is a better place to invest than most – regionally, but also globally thanks to the reforms we have implemented. We are working closely with media, with business associations, with location advisors to make sure that people have information and are talking about Georgia wherever business decisions are made.
Tell us about where you see Georgia in ten years' time. What will the country do to ensure it lives up to its investment potential?
Georgia has a very clear vision of what we want to do. We are already topping the charts as one of the best countries for doing business; our target is to become a hub for investment across logistics, business services and manufacturing sectors. We are continuing our reforms to achieve those goals. This includes negotiating with a growing list of countries on free trade agreements – including Israel, India, South Korea, Japan and US – implementing new incentives for investors and streamlining procedures and processes to create the best business environment possible. And we are gearing our investment strategy towards making Georgia's economy cleaner, greener and more inclusive.
Finally – what would be your most persuasive argument for luring a Western European or American firm to Georgia ahead of any other country in the region?
If a company is seeking a location with low barriers to entry and operational costs, combined with free trade agreements and a skilled workforce, it's hard to beat Georgia. We can also promise financial incentives for manufacturing and business service firms. This includes our FDI grant, providing cashback on capital expenditure worth millions of dollars for firms in manufacturing, business services, logistics and MRO, and a special international company status for IT companies which lowers personal income and profit tax to just 5%. Georgia is the best country in the region – and the world – to start and expand a business.