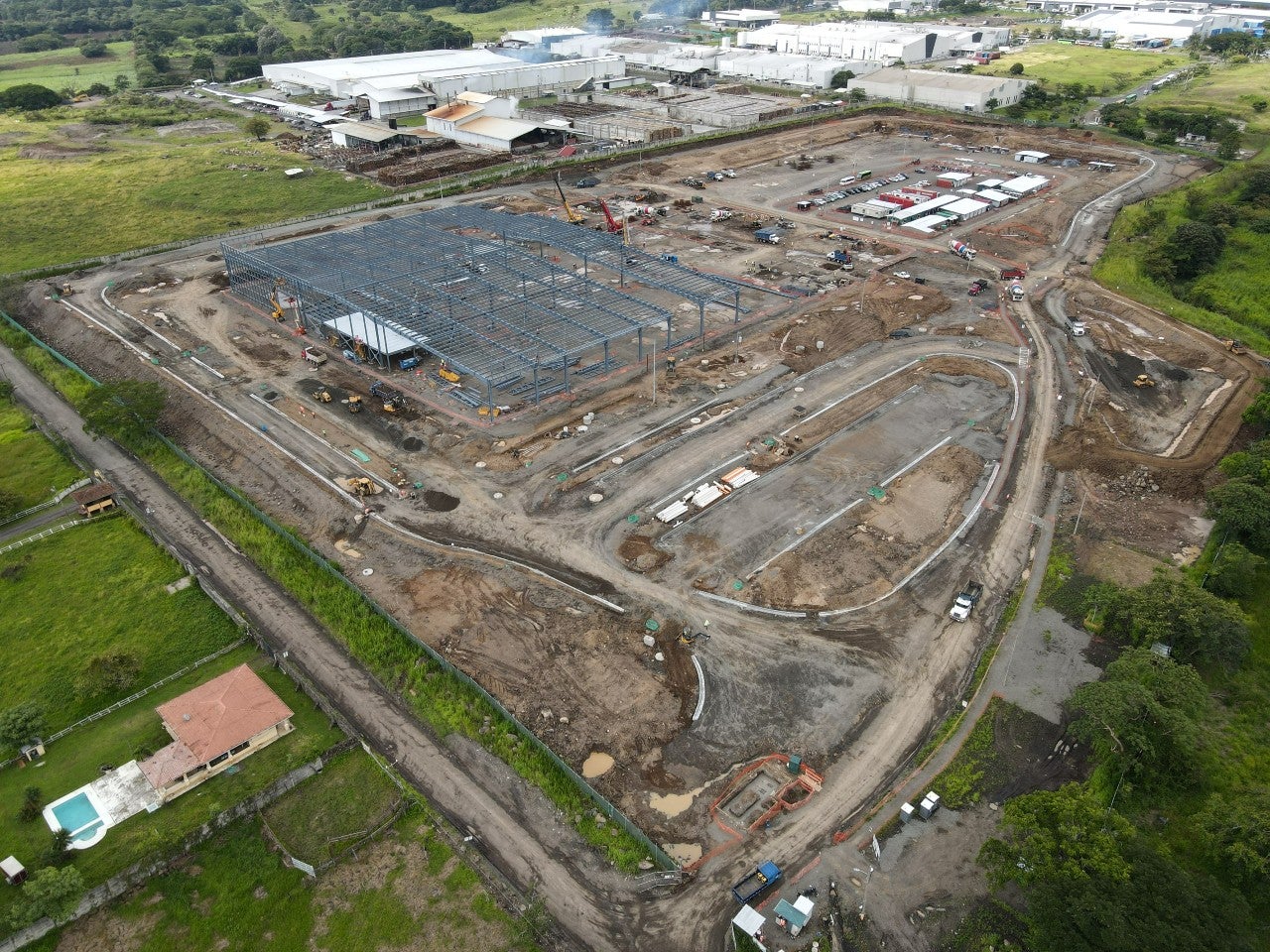 The pandemic provided an unprecedented opportunity to assess the resilience – and weaknesses – of our global supply chains, and perhaps no sector has been more under the microscope over the last 18 months than pharma.
Governments are experiencing intense public pressure to secure medications. Existing trade tensions have been exacerbated. An over-reliance on certain markets, particularly China, for active pharmaceutical ingredients has been highlighted.
Time-to-market for new drugs has also become an increasingly critical success factor and unprecedented levels of public and private investment are being committed to drug development. In a wider macro trend, the industry is turning to specialist therapies that require different manufacturing and distribution techniques from those used to produce traditional small molecules.
In this radical overhaul of pharma development, manufacturing and distribution, major players require bases of operations with geographical proximity to key markets, a proven track record in incredibly complex and highly regulated sectors, high sustainability credentials, and the ability to scale up and adapt operations.
A natural home for big pharma
Costa Rica is already home to five of the seven largest global pharma companies, which have chosen to station key operations such as pharmacovigilance, data analytics and clinical trials in the country.
Under the triple bottom line of "people, planet and prosperity", Costa Rica has demonstrated its evolution in the medtech sector over the past two decades. This has produced a highly skilled talent pool used to operating within a highly complex and regulated environment. In fact, medtech leads Costa Rican goods exports, driven predominantly by medical devices. The country is the second-largest exporter in Latin America (LATAM).
The scaling up of its ambitions in attracting pharma investment marks a new chapter in this growth. Among Costa Rica's success stories is biotechnology giant Roche, which has committed its future to the country and is investing $100m in a new cutting-edge campus, One Roche Costa Rica. The facility consolidates its pharma, diagnostics, diabetes care, and services and solutions operations.
Located in Sabana Norte, San José, the campus is expected to be fully operational in 2023 and will play a key role in defining the next phase is what has been a long history in the country. Roche established its Costa Rican hub back in 1973, and since then the country's stability, investment climate and ability to consistently produce top talent have helped it to flourish.
"We have been in Costa Rica for more than 48 years and the conditions found here have enabled us to continue to expand and grow," says Hector Feliu of Roche Services and Solutions Americas in Costa Rica. "Our growth in the country has been consistent over the decades and in 1999, we relocated our distribution centre to Costa Rica, managing warehouse and logistics activities for the whole region."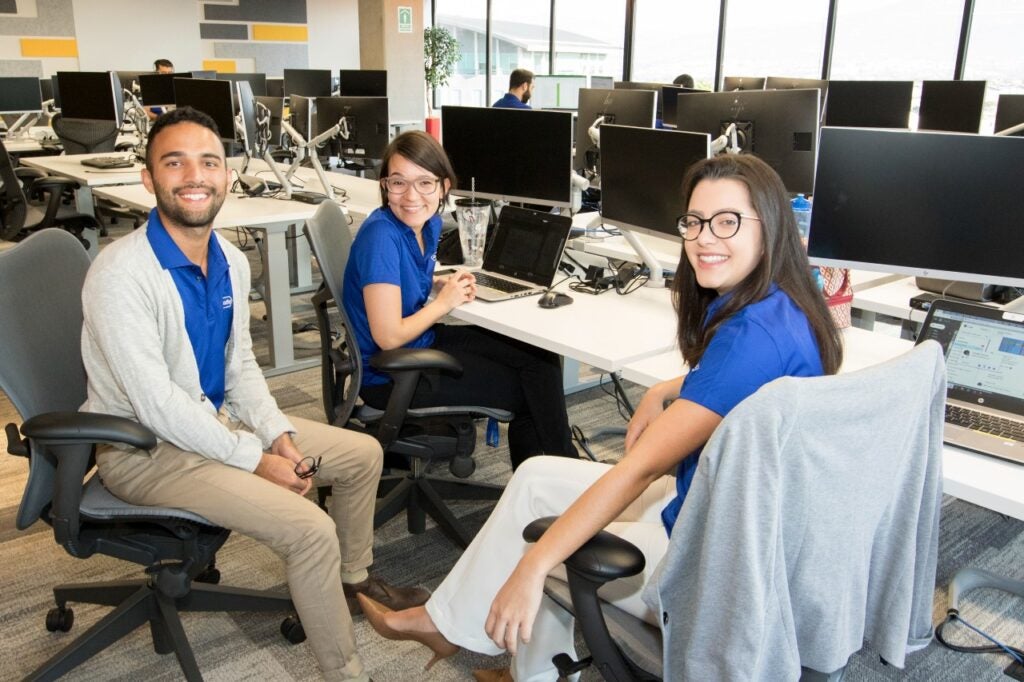 The 'services & solutions' operation for the Americas was launched in 2017 to provide support services for information technologies, with the incorporation of finance and procurement services in 2019 and 'people support' in 2020. The main feature of the new campus will be a state-of-the-art 29,010m2 building that will bring together more than 1,200 colleagues and provide additional capacity to support any future expansion plans, which already include adding 300 new direct jobs by 2025.
Sustainability as Bayer's investment driver
Similarly, multinational bioscientific innovator Bayer has been in Costa Rica for more than four decades. It is set to invest $200m in a new production plant in Costa Rica. The state-of-the-art facility will produce long-acting reversible contraceptives, providing access to family planning for more women in low and middle-income countries. Already under construction in the Coyol Free Trade Zone in Alajuela, the facility is expected to begin production in 2024.
"Due to increasing unmet needs for family planning, our current manufacturing network requires an increase in capacity," Christian Meyer, president of Bayer Central America, the Caribbean and Andean Countries, said at the time of announcement. "Based on this need, Costa Rica was selected, thus evidencing the trust that the country instills in us for our businesses, based on its strategic location and valuable human talent, offering the knowledge necessary to manage our technology, as well as sustainability policies, such as those that promote the development and capture of private investment.
"We want to demonstrate, once again, the commitment we have in this country so important to our region. We have grown, thanks to Costa Ricans and over our more than 40 years together, working in the country, where we also operate a medical device plant in Heredia, a shared services centre that serves the entire US continent (except Brazil), and two plants dedicated to agricultural sector research and development."
Place, people and profit
Costa Rica, in large part through its award-winning investment promotion agency CINDE, has worked hard to create an environment that not only benefits foreign investment, but also helps international enterprises forge strong links with the country and its people. The mindset is one of mutual benefit, and relies not only on the country's proximity to key markets such as the US but also on a commitment to develop human resources that can benefit high-tech and innovative industries.
"The talent we have found in Costa Rica has been a key deciding factor when it comes to new business and growth opportunities," Feliu says of Roche's decision to grow investment. "The high level of education, bilingualism and soft skills have enabled us to positively impact patients and to be able to deliver our purpose of 'doing now what patients need next'. The strong talent business case here was a natural factor in deciding that Costa Rica will be our permanent home."
Furthermore, Roche is committed to working with the local healthcare system, which consists of public sector services that provide healthcare coverage for over 80% of the population, plus a very dynamic private sector.
"Both systems complement each other and provide a favourable environment for research-driven companies as well as generic-focused organisations," remarks Álvaro Soto, Roche Pharma General Manager for Central America, Caribbean and Venezuela. "As a pharmaceutical company, we have the opportunity to collaborate in a constructive way with academia, local authorities, industry chambers and more in the search for solutions that contribute to the sustainability of the health system."
"The regulatory framework is well developed and follows the principles of the main regulatory authorities in the world," he adds. "The legal system provides certainty, and intellectual property rights are key in that they respect innovation and foreign investment in the country."
Whether it is active pharmaceutical ingredients, manufacturing facilities, clinical trials or research, Costa Rica has put in place the fundamental pillars to support a robust, reliable and flexible supply chain operation for the pharma industry, not least through its 15 free trade agreements that provide preferential access to 58 trade partners. For the last ten years, Costa Rica has seen 5% annual growth in the export of chemical-pharmaceutical products, reaching $748m in 2020.
With the commitment of Roche, Bayer and other global pharma players, as well as the dedicated governmental efforts to boost the industry, Costa Rica has the potential to help secure the pharma supply chain, as well as play a key role in helping define the future of this fast-changing industry.
To learn more about opportunities in this sector, download the Costa Rica Pharma Factbook.