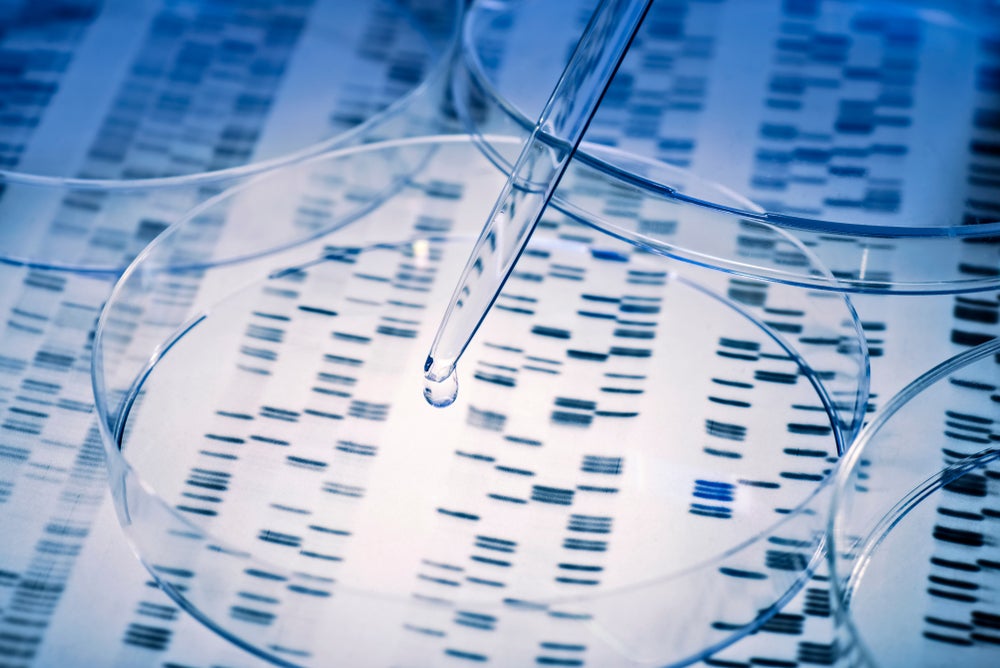 Technological advancements, like the rise of big data and AI, coupled with advancements in genome testing have paved the way for greater usage of precision medicine to treat certain cancers.
Cancer is expected to account for 16.4 million deaths per year by 2040, and decades-long research in how to best treat and prevent cancer has led to the rise of precision medicine, which considers the characteristics of each patient's genes, lifestyle and existing conditions to tailor prevention, diagnosis, treatment and follow-up care.
Seeing the promises precision medicine offers, investors are turning their heads.
"Innovations in big data, AI and medical science are leading us to a previously unimaginable frontier – where treatments for some of the most devastating diseases can be uniquely designed to match an individual patient's personal profile and genetic makeup," reads a JP Morgan blog from August 2022. "Think of a world where tailored treatments, even for previously incurable diseases, can be delivered with potentially minimal side effects. From so many angles, that is a world worth investing in."
While investments specifically into precision medicine are hard to track, OECD research finds that greenfield cross-border foreign direct investment (FDI) inflows in the health sector are increasing, noting that the figure is still relatively small at 1–4% of total FDI. However, in healthcare infrastructure and services, FDI is picking up.
"FDI flows in healthcare infrastructure and services have since expanded by a factor of 12, in OECD countries, and are even more sizable as a share of overall FDI in the health sector in non-OECD countries, reaching 12% in 2019," an OECD report titled 'Can FDI improve the resilience of health systems?' reads.
Precision medicine beyond oncology
While precision medicine is most excitedly being applied to oncology, other areas can also benefit, including autoimmune diseases, neurodegenerative diseases, mental health, cardiovascular, and more, finds GlobalData's report titled 'Healthcare Tech: Interest in precision and personalized medicine is rising'.
One of the biggest drivers of precision medicine is the increased amount of health data. Reliable and cost-effective health data and genetic analysis are necessary for the field's further development.
"It requires the sharing of detailed biological data from individuals to understand how diseases arise and develop, who they will affect, and which interventions will be effective in specific cases," reads a report on precision medicine produced by Invest Stockholm.
Stockholm is home to the Precision Medicine Center Karolinska, and the city is well-positioned to be at the forefront of emerging healthcare.
"Thanks to access to social security numbers, biobanks, a very advanced AI industry and a hospital that is ranked number six globally, the Karolinska University Hospital and the Stockholm region more broadly are very competitive in the precision medicine sphere," says Ylva Hultman, Invest Stockholm's life science project manager. "This has translated to direct interest from international investors."
Sweden has a long tradition of personal identity numbers, and access to national demographic and health registries, meaning the data needed to make strides forward in precision medicine is found in the Nordic country.
"Access to data is important for the patient in front of you, but it is also important for future patients," says Anna Martling, a professor of surgery at Swedish medical university Karolinska Institutet, and chief physician and colorectal surgeon at the Karolinska University Hospital in Stockholm. "This secondary use of data in research and clinical trials is vital for the successful development and application of new technologies."
In addition, Karolinska Institutet has globally unique resources in biobanking and longitudinal cohorts, as well as expanding competence in biostatistics, making the city a prime location for future research.
In Stockholm, researchers and doctors are going beyond typical precision medicine, looking at rare diseases, monogenic diseases and cancer. They are also moving into the cardiovascular and neurological fields and inflammatory diseases.
Additionally, they are finding that drugs typically used in one area could be effective elsewhere.
"There are different needs in different diagnostic areas, but this crossover suggests novel applications for existing drugs," Karolinska Institutet. "So, it is not only about developing new drugs but also about using the treatments and the drugs that we already have in new ways."
The next generation of precision medicine in Stockholm
Stockholm also has a strong community of protein chemists and proteome researchers, with hundreds of people working in mass spectrometry-based research and affinity-based proteomics analysis. The region is also home to the Human Protein Atlas Project.
"This large critical mass means that scientists don't feel isolated, and we also offer a unique opportunity to connect multidisciplinary teams working on precision medicine," says Janne Lehtiö, a professor at Karolinska Institutet in Stockholm, and Scientific Director at SciLifeLab, the national infrastructure for molecular biosciences. "This helps us to attract computer scientists from other fields to do something that they feel is very meaningful."
Swedish molecular biosciences institute SciLifeLab and the country's Wallenberg Foundation National Programme on Data-Driven Life Science also have a mission to recruit and train the next generation of life scientists and create strong computational and data science capabilities in Swedish life science. Funding for the project will be $3.3bn (€2.94bn) over 12 years.
All of these factors converge to make Stockholm a burgeoning leader in precision medicine.
For more information on precision medicine, and investing in Stockholm, download the free whitepaper here.