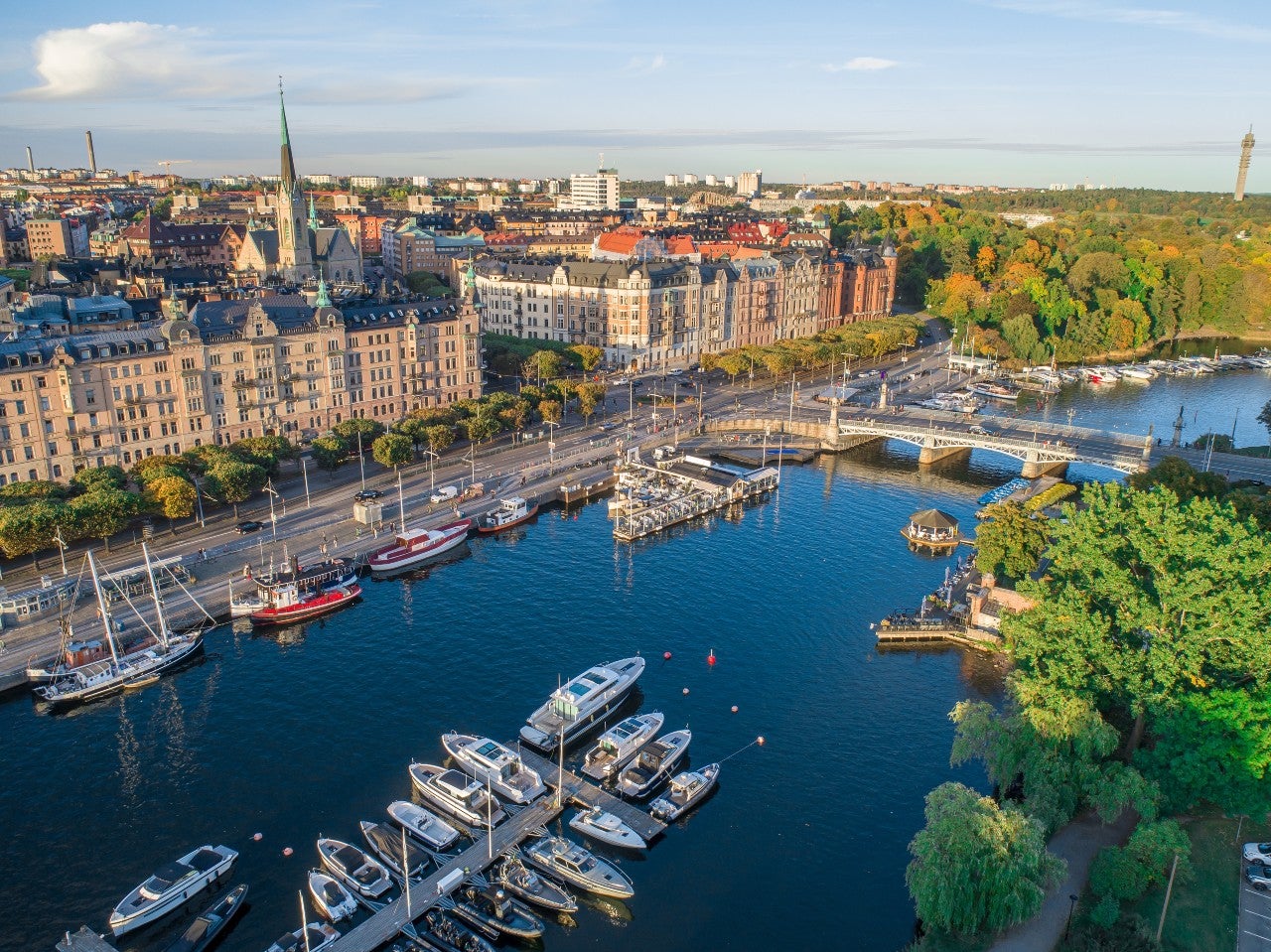 The latest technology has always worked its way into the manufacturing sector, and naturally, the Internet of Things (IoT), artificial intelligence (AI) and 5G networks are now being used to streamline manufacturing processes and make them more resource efficient.
Manufacturing is one of the top two areas – along with government services – that IoT solution providers are targeting, according to research from GlobalData.
The sector has accounted for 19% of all enterprise IoT deployments since 2019. GlobalData research found the use of advanced automation, including predictive maintenance and digital twins, represents nearly half of all IoT deployments in manufacturing.
"It is safe to assume [the manufacturing sector] will always look for ways to leverage technology to improve production speed and efficiency," wrote John Marcus, a principal analyst at GlobalData in his report 'IoT (and Edge) in Manufacturing: Deployments by Use Case, Connectivity Type, and Other Market Trends'.
Novel technologies are being deployed across the sector to automate manual processes, improve safety, lower costs and decrease manufacturing's carbon footprint.
The World Bank finds that one-fifth of the world's carbon emissions come from the manufacturing and production sectors. In total, the sectors use just over half of the world's energy sources, according to the US Energy Information Administration.
"As is well known, the world must leave dependence on fossil fuels behind," says Stefan Dalin, the chairman of the municipal board of Sweden's Timrå kommun.
Timrå is home to the Torsboda Industrial Park that operates with 450MW of green energy.
"By making Torsboda Industrial Park the hub for the European battery industry, we want to contribute to the green transition. Here, development and innovation will take place by connecting innovative and modern companies with universities and the world of research," Dalin says.
Chinese company PTL has established itself in Torsboda to manufacture anode materials for batteries, planning for a facility with 1,900 employees.
Another example of green manufacturing efforts in Sweden is a partnership forged last year between ABB, a multinational electrification, automation and robotics company, and SKF, a bearing and seal manufacturing company, to explore production capabilities and increase efficiency.
Sweden-based SKF is investing in automation and clean manufacturing processes to lower CO₂ emissions. Over the long term, the partnership will be used as a basis to explore how the companies can apply greener standards across operations.
Swedish smart manufacturing
Sweden's manufacturing sector accounts for roughly 75% of its exports and one million jobs. The biggest subsectors are steel, chemicals, industrial machinery, automotive and processed-food manufacturing.
Companies in Sweden, known for its dedication to sustainability, are at the forefront of multiple smart and resource-efficient production.
Manufacturing company Svenska Krämfabriken has introduced wood fibre-based materials and packaging automation, which has saved 15 tonnes of plastic waste and resulted in 10% less energy being used annually.
Meanwhile, Scania is building a highly automated battery assembly plant in Södertälje, Sweden, in collaboration with ABB. The facility will assemble battery modules using advanced robotics and automation, contributing to the electrification of heavy vehicles and sustainable transport.
"In Sweden, we have always been at the forefront of sustainability, digitalisation, talent creation and innovation," says James Butler, head of expansion, retention & logistics at Invest Stockholm, the capital's investment promotion agency.
Local help for foreign companies
The Nordic country has attracted international manufacturing giants such as Volvo, Ericsson and AstraZeneca.
Butler says foreign companies setting up plants in Sweden come with their own ideas on sustainability and innovation in building design, but consultation with local experts can often help them become even more sustainable.
Additionally, the government invests heavily in innovation and sustainability.
Swedish innovation agency Vinnova is allocated up to $350m annually, which is available to local and foreign companies, as long as a project is established in the country. Vinnova has a dedicated programme for sustainable industry, with a focus for how automation and digitalisation can be employed to reduce the waste of raw materials and other materials in the value chain.
"It is an ongoing initiative in Sweden," Butler says. "We have large, annual R&D [research and development] investments within advanced manufacturing. The sector has been transformed through a lot of public and private-sector investments in R&D and innovation."
To learn more about advanced, resource-efficient manufacturing in Sweden, download the free whitepaper here.