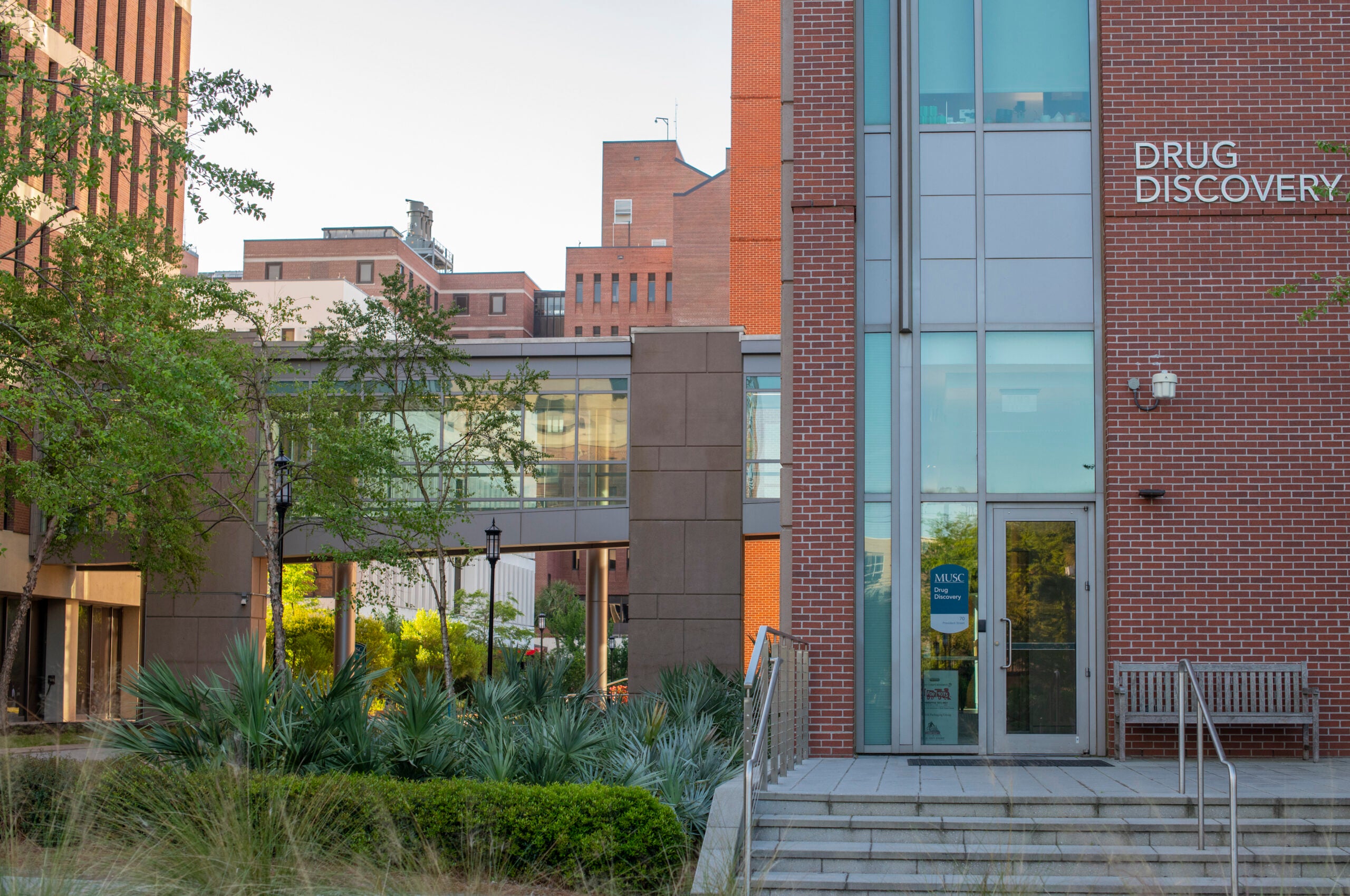 The Charleston region has a lot to offer life science companies, including access to talent at the oldest medical school in the South. Located in downtown Charleston, the Medical University of South Carolina (MUSC) was founded in 1824 and has maintained a dedication to serving the state through education, research and patient care from the very beginning. However, there is a fourth pillar that makes MUSC a nationally recognised institution and a key partner within Charleston's life sciences ecosystem – and that is innovation.
At MUSC, innovation is robust and growing. An increasing patent portfolio stands as proof, but MUSC chief innovation officer Jesse Goodwin, PhD, believes culture matters most. "We have made a concerted effort to broaden the definition of innovation, such that everyone on campus can feel included in it," she explains. "Over the last three years, we have had a 300% increase in terms of overall participation and people bringing ideas forward. That is really coming from every facet of our organisation."
From the classrooms to the laboratories to the hospitals, innovation at MUSC is not limited to any single area. As the coordinator of it all, the role of Goodwin's Office of Innovation is twofold. Internally, the aim is to align these activities, set the strategic direction and encourage a culture where pain points are seen as opportunities to innovate. As Goodwin describes, it is about "creating pathways to empower and incentivise everyone to take charge of solving pain points."
At the same time, the Office of Innovation acts as a front door to the institution, ensuring that external companies looking to tap into MUSC's resources are guided in the right directions to make the proper connections and move their projects ahead efficiently. Streamlining this collaboration is hugely important both for Charleston's fast-growing life sciences sector and the institution itself.
"As an academic health system, we are good at a lot of things, but often times you encounter obstacles that are simply too large to overcome alone," says Goodwin. "That is where there are opportunities to really work with industry partners who are at the forefront of solving these challenges."
She offers the example of an AI-enhanced clinical decision support tool, where a company with deep expertise in AI and computer science could leverage the university's wealth of clinical experience to develop something transformative. "When you bring those two things together, there is really a sweet spot in terms of being able to leverage each other's strengths and expertise to move a project ahead."
In recent years, the whole world has seen the impact of collaborations like this. The Oxford-AstraZeneca Covid-19 vaccine is the perfect example of how the strengths of science and industry can be combined to advance innovation for the good of society.
Partnering with MUSC
According to Goodwin, MUSC is always on the lookout for more companies within the ecosystem to partner with. While the institution is certainly capable of serving as a test site for industry products, Goodwin's favourite projects are those where MUSC jointly develops products with external companies, like the support tool example above.
"Looking at how we can serve the region by being an open and available partner is really important to us," she notes. "We think that Charleston should be a hub for the life sciences. Being the type of organisation that we are and having the footprint that we have in the area, it is incumbent upon us to be a good, flexible partner to life science companies looking to land here."
Growing the industry
Alongside these partnerships, there are other ways that MUSC is growing the life science industry in Charleston, namely through start-up companies of its own. More than 50 start-ups have been spun out of MUSC and there is still a growing interest among MUSC's faculty and students in starting companies of their own.
One innovative success of MUSC's is the creation of a medical device accelerator to supply the talent, tools and capital necessary to drive commercial development of medical device technologies. This augmentation of the technology transfer practice has added dozens of issued or pending patents, millions of dollars of R&D funding, multiple exclusive licensing deals with industry-leading medical device companies, and several FDA approvals and commercial device launches to MUSC's already robust commercialisation portfolio.
Recognised within MUSC and academic institutions across the world, there has certainly been a boom in entrepreneurship in recent years, and MUSC is doing its part to assist academics on this journey. By setting up mechanisms to help students and staff establish businesses and apply for government funding, the institution is able to progress its overarching goal of catalysing the knowledge economy within the local region. To fill in the business support that it is unable to supply itself, MUSC turns to regional partners, like the Charleston Regional Development Alliance, the region's economic development agency, which help to really get the wheels turning for these innovative start-ups.
Through all this work and more, MUSC has established itself as a vital catalyst for growth within Charleston's life science sector. By helping to drive innovation and opportunities for industry partners and academics, few can disagree with Goodwin's statement that, united, they are "better together and ripe for collaboration".
Discover why life sciences businesses are relocating to Charleston, USA: data, support & case studies. Download Charleston, USA: A life sciences hub.