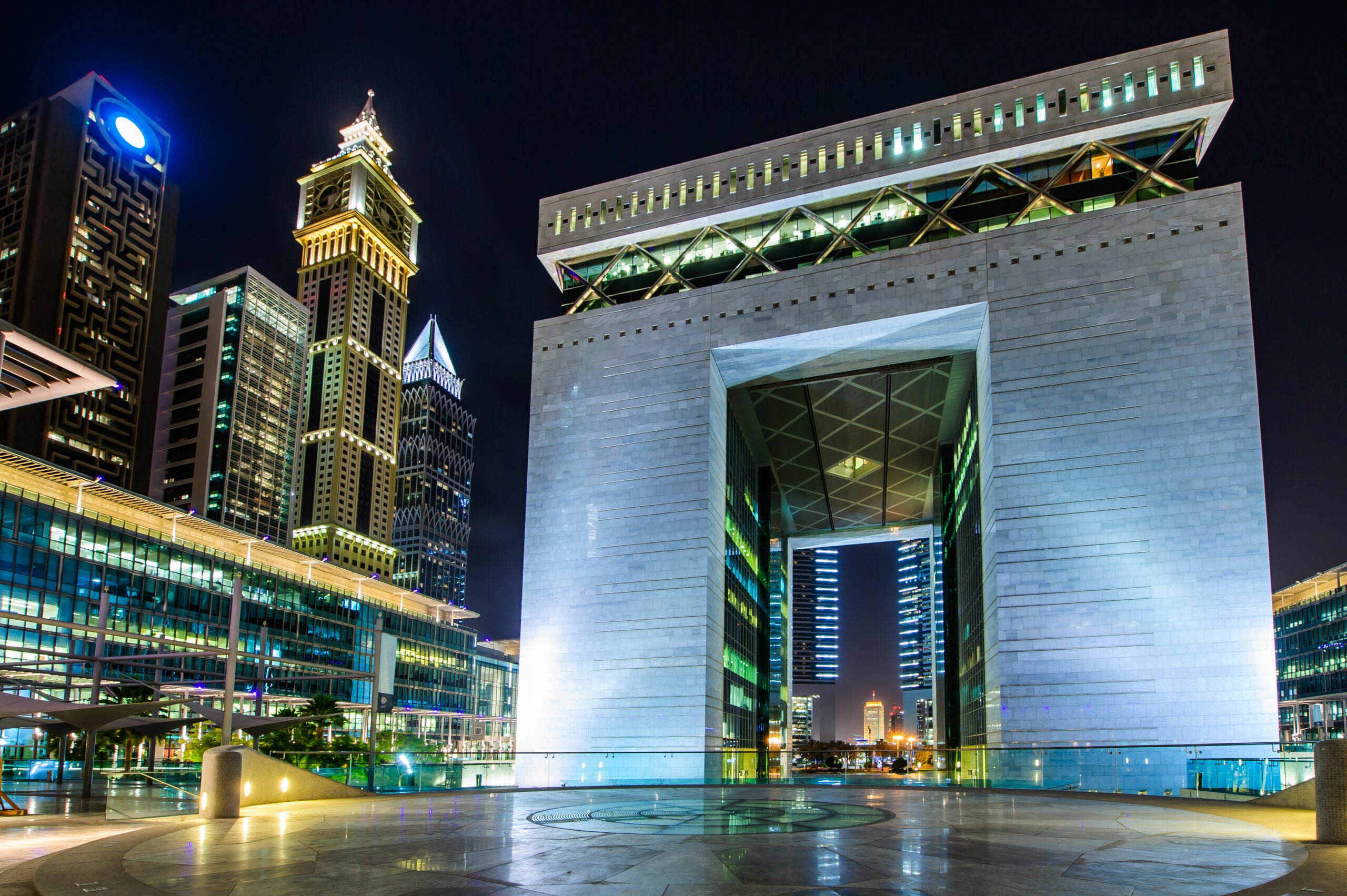 In 2021, emerging venture markets (EVMs) in the Middle East, Africa, Pakistan and Turkey saw record-breaking activity levels in the investment space, according to data analytics platform MAGNiTT. As 2022 forges ahead, we can expect to see another year of unprecedented investment activity in these regions – and Dubai International Financial Centre (DIFC) looks forward to leading the way from the UAE.
The largest start-up ecosystem in the Middle East, Africa and South Asia, and home to the region's leading growth companies, DIFC's Innovation Hub offers start-ups all the resources they need to capitalise on this outstanding emerging opportunity.
Through a rich event calendar, abundant networking opportunities and dedicated office space, the Innovation Hub brings start-ups together with a wealth of different stakeholders, from government bodies to financial institutions and angel investors, facilitating the connections that are crucial to growth. This community is diverse, dynamic and unlike any other in the region.
With world-class venture capital (VC) firms and financial institutions within arm's reach, as well as robust governmental support, entrepreneurs in DIFC also have access to exceptional funding opportunities and accelerator programmes. These opportunities include the Dh1bn Future District Fund, which is committed to supporting innovative start-ups and emerging technology companies, with a focus on technologies that will drive the digitisation of Dubai's economy and support the next generation of economic growth. This all-important backing gives start-ups access to the resources they need to realise their ambitions.
All this empowers entrepreneurs to start, develop and scale their businesses – and in this region, the sky is the limit.
Access to emerging opportunities from DIFC
EVMs are characterised by the enticing combination of extraordinary recent growth and a wealth of untapped opportunities still to be explored. These markets are seeing a surge in funding activity, which is good news for start-ups looking to kick-start their ambitions.
In 2021, EVMs raised a record-breaking $6.9bn in VC funding, representing growth of 228% on the previous year.As EVMs continue to prove themselves as burgeoning hubs of opportunity, international players are starting to take note. Record levels of participation in EVMs by international investors took place in 2021. In the Middle East and North Africa (MENA) region, the number of international investors backing MENA-based start-ups grew by 146% in 2021 compared with 2019. For example, DIFC-based open-banking platform Tarabut Gateway raised $12m in pre-Series A funding led by US investment firm Tiger Global. For start-ups, this means opportunities to start and scale are truly global.
Within the MENA region, the UAE ranked as the most active market by both deal count and funding amount, making this one of the region's most attractive locations for start-ups.
Dubai, known for being an international hub, provides easy access to all the major markets of the Gulf Cooperation Council, the wider region and beyond. Its position makes it an ideal bridge between the leading financial centres of London and New York in the West, and Hong Kong and Tokyo in the East.
Located in the heart of Dubai, DIFC is MENA's leading international financial centre. The Centre is designed to empower investors and innovators to make the most of the region's opportunities. The DIFC Innovation Hub is the driving force for entrepreneurs, with the mandate to foster the development of innovation, enterprise and talent, especially in future-oriented industries.
The Innovation Hub also offers outstanding infrastructure and connectivity. Companies operating in DIFC have easy access to Dubai International Airport, one of the world's busiest airports, and the Middle East's largest trans-shipment hub, Jebel Ali port. For innovators looking to seize the opportunity to scale regionally, DIFC should be the first port of call.
Connected growth in the Innovation Hub
Connection is key to start-ups' success, and MAGNiTT predicts that the next stage of growth in EVMs lies in the power of cross-pollination and regional scalability.
The Innovation Hub brings together stakeholders from across verticals and geographies to foster knowledge sharing and collaborative innovation. This includes a range of community events covering the most topical themes relating to innovation and technology.
DIFC Innovation Hub has recently hosted a Blockchain Week, AI Festival and 'DIFC Talks', a series of interviews with leading founders in the region, sharing their experiences with the wider community. In Q4 2021, the annual Innovation Hub Talent Week welcomed 4,000 attendees looking for the next step in their career. Beyond a traditional career fair, Talent Week gave start-up companies access to regional talent and inspired the next generation of entrepreneurs through some of the region's biggest success stories.
Looking ahead
The Hub is a melting pot of diverse players, from financial institutions to start-ups, angel investors and unicorns. DIFC is already home to 17 out of the top 20 global banks, five out of the top ten asset managers and some of the MENA region's leading investors, including Middle East Venture Partners and VC firm Nuwa Capital.
The year 2022 looks set to be one of activity and growth in EVMs, and DIFC looks forward to leading the way. This year, its ecosystem is expected to double in size, and events and programmes will deepen engagement. The market anticipates more openness, funding and support from organisations including the Dubai government, and through programmes such as the Dh1bn Dubai Future District Fund and the Mohammed Bin Rashid Innovation Fund. There has never been a better time to explore opportunities in Dubai.
To find out more about how to access emerging market opportunities from Dubai, click here.