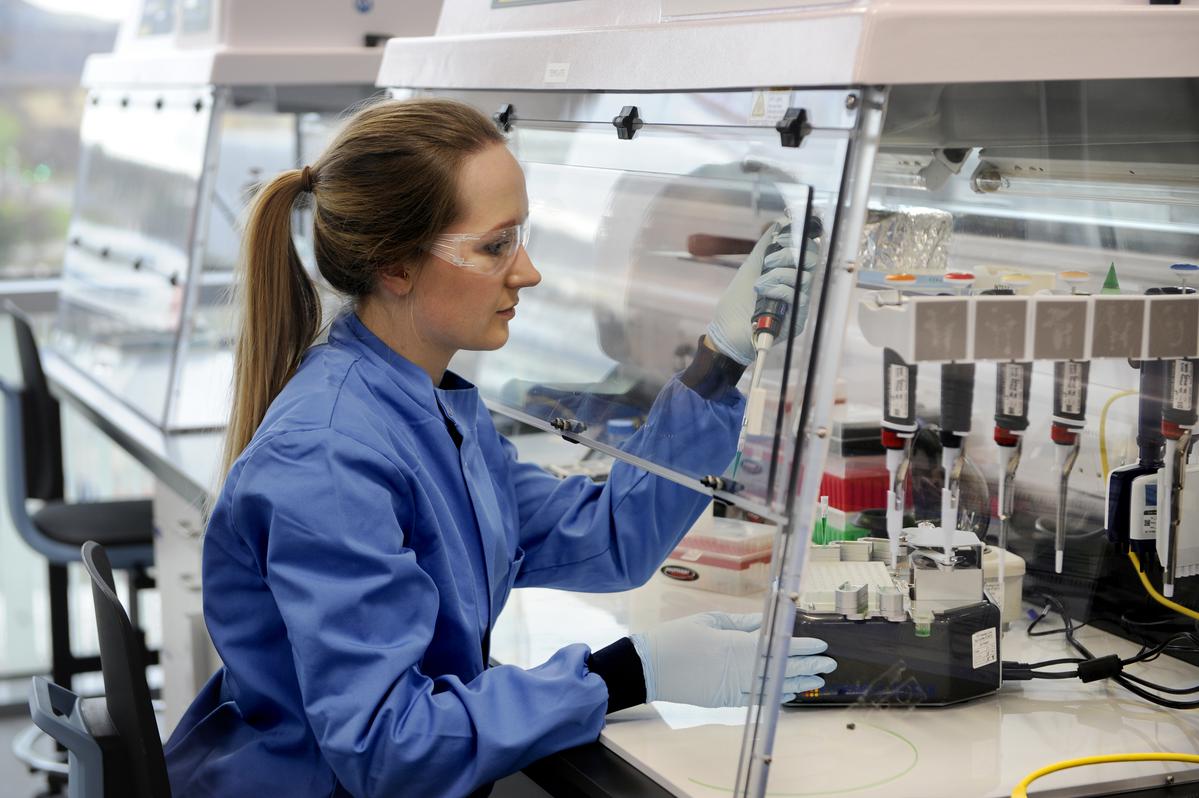 Digital health technologies have the potential to create significant efficiencies in healthcare by handling early diagnosis and monitoring conditions, allowing doctors and nurses to focus on patients who need treatment.
Health authorities worldwide are recognising that the current healthcare delivery system is unsustainable in the long term, after two years of dealing with Covid-19 infections and spiralling waiting lists. And digital health tech and care programmes can help free up healthcare resources.
Many vital health technologies are being developed in Scotland. These include home testing solutions for conditions such as diabetes and urinary tract infections, as well as camera pills for endoscopies.
Technology and home diagnosis enable individuals to access services at their convenience, without waiting for a doctor's appointment that may only last five minutes.
The health challenges in Scotland are experienced worldwide, with ageing populations and rises in long-term conditions that may cause heart disease, strokes or cancers. And Scotland's small size and interconnected industries provide an invaluable environment for trialling new digital health technologies.
"No company will get rich selling into the Scottish market; we've only got 5.4 million people. But doing their R&D and product development here and using Scotland as a living lab for what's going to come in future is becoming increasingly attractive to businesses. At DHI, we make it easier for people to do that. But we also give them access to infrastructures that they can't access elsewhere to do that testing," says Professor George Crooks, chief executive of Scotland's Digital Health & Care Innovation Centre (DHI).
DHI focuses on developing sustainable services using next-generation digital solutions to create new tools and services that can be deployed worldwide. Of Crooks' team of 38 people, almost half are design researchers from the Glasgow School of Art and Design. The team are experts in user-centred design, which is at the heart of everything DHI does. Unlike almost every other industry, user-centred design has largely been absent from healthcare until relatively recently. But this is starting to change.
Scottish innovations in digital health: using Big Data for patient care
Scotland is home to one of Europe's largest clusters for life sciences and five of the UK's top medical schools. Further advantages are its established clinical trials infrastructure and an integrated environment dedicated to healthcare.
Much of the country's acceleration of digital health tech also builds on Scotland's data and fintech frameworks, with many similarities and crossovers. Government, industry and universities are collaborating to achieve technological advances in Scotland.
"A lot of the technology, skills, software development, and the way you handle financial data, are exactly the same for healthcare," says Crooks.
One example of Scottish innovation is the camera pill colonoscopy for home diagnosis, known as ScotCap. While the camera technology itself is not new, the service model is. Patients do the preparation themselves and swallow the capsule. A small device collects the data and sends it to healthcare providers for analysis. Results confirm whether the patient needs an appointment with a specialist. The technology and service model developed in Scotland are now being used in Denmark, with England and the US set to follow.
The simplicity is a stark contrast with how endoscopies were traditionally performed, lasting more than an hour and requiring the patient to go into hospital for an invasive procedure under sedation. Appointments would all require the time and attention of doctors and nurses, with the colonoscopy equipment specially cleaned after use. Additionally, there would likely be long waiting lists for appointments due to the limited number of endoscopy suites and specialists.
Whereas if the camera pill detects anything, the patient will still need to go to hospital. But the difference is that specialists will already know what they're looking for and if they need to perform a biopsy.
"A lot of people think technology is going to get rid of nurses and doctors. It's not. It's going to mean there are more available when you need them," says Crooks.
Home diagnostics: from diabetes to infection testing
Covid-19 lateral flow tests (LFTs) have effectively acted as a gateway for home diagnosis. People who may have been reluctant to do home tests before the pandemic are now regularly doing LFTs and routinely scanning QR codes with their phones. For similar tests pre-pandemic, patients would have typically had to wait for an appointment with a doctor, then sometimes wait a week or longer for the result. Now, the result is available within minutes.
While devices to monitor blood pressure have been common for several years, tests for oxygen levels in the blood have grown during the pandemic.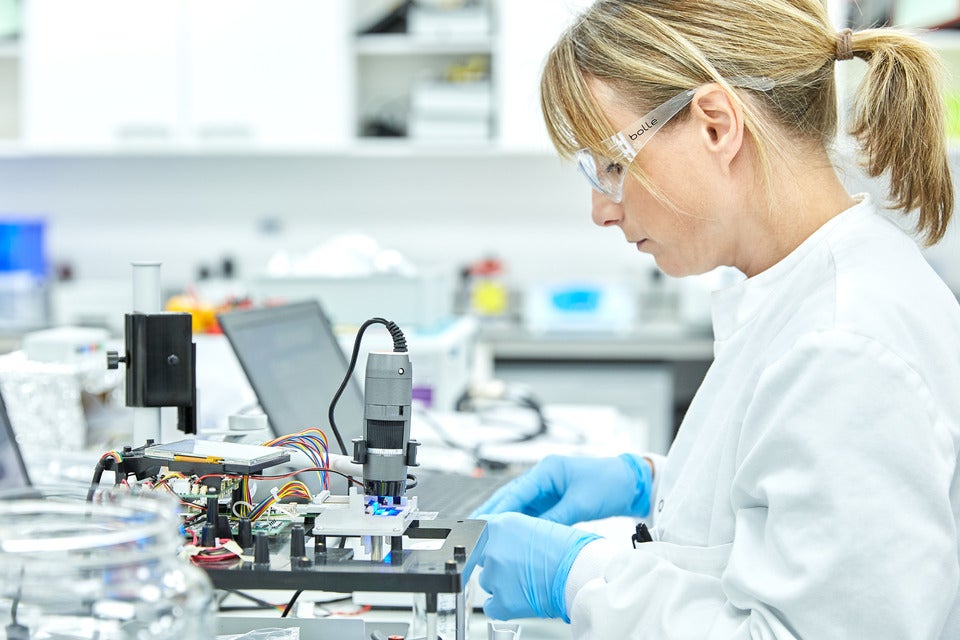 Furthermore, the increase in home labs now means that many types of blood tests can now be done either from home, at a GP surgery or in a community pharmacy. Previously, this would have been performed in hospitals with large syringes and samples sent off for analysis. Crooks adds that technology is in development that enables non-invasive tests from home to measure blood glucose levels through the skin.
Technology and home diagnosis have the potential to dramatically reduce the number of patients who need to see a doctor, with resources dedicated to those that need treatment.
"It means that the whole service works more efficiently. And it's not dependent on getting the patient, the doctor and the results in one place at one time. It can all be done asynchronously. And they can all be managed," adds Crooks. "Dr McCoy's tricorder from Star Trek is not that far away."
With home deliveries now happening frequently for online shopping, adding the option of medicines to this doesn't seem much of a stretch. And expanding the role of the high street pharmacies further improves access to healthcare.
"You could see how the whole health system actually becomes more accessible. The face-to-face service becomes part of your community infrastructure," adds Crooks.
Healthtech: Internet of Things to patient-centred design
In the future, Crooks predicts that Internet of Things technologies will be increasingly used to help with care plans for the growing elderly population. Real-time data from devices can detect sudden changes to routines or habits in their homes, and then send an alert to a family member or neighbour if necessary. Other uses include using wearable technology to track people with dementia who may wander off unexpectedly. However, in all cases, there is a need for consent in the use of health data.
"The data only moves and is shared with others under your control. You have to consent to data shift," says Crooks. "And that's what DHI does as the national innovation centre for digital health and care. We are focusing on user-centred design, citizen-centred data sharing and building a national ICT infrastructure that gives you full control over your data."
For the younger generation, DHI has a series of initiatives with universities, as well as secondary and primary schools.
"We've got a programme event called Digi Inventors Challenge, where we get teams of teenagers to develop digital tools to serve as health and care needs of their generation," says Crooks. "We are trying to encourage an interest in technology, and particularly digital health and social care at an early stage to encourage people to see that there's a future career in this. Because globally, the market for digital health is increasing hugely."
In January, Scotland hosted a virtual event in digital healthcare at Expo 2020 Dubai to showcase innovations and build partnerships. The Digi Inventors Challenge that started with children in Scotland is now being embraced in Dubai, with about 400 participants from schools in the emirate.
The past two years of the pandemic demonstrate the intrinsic link between health and the economy. Crooks argues that healthcare spending should not be viewed as a cost to countries but instead as an investment. He suggests that increasing national GDP can have a more significant benefit to the well-being of citizens rather than the direct action of its healthcare system, which will help drive the economic recovery.
"Entrepreneurial behaviour is going to be a key asset for economic recovery post-pandemic," says Crooks.
"And that means Scotland's open for business. They are open to doing R&D. We're encouraging homegrown companies to grow and flourish but also get some of the big boys and girls from elsewhere to come in and work with Scottish assets in a way that's mutually beneficial."