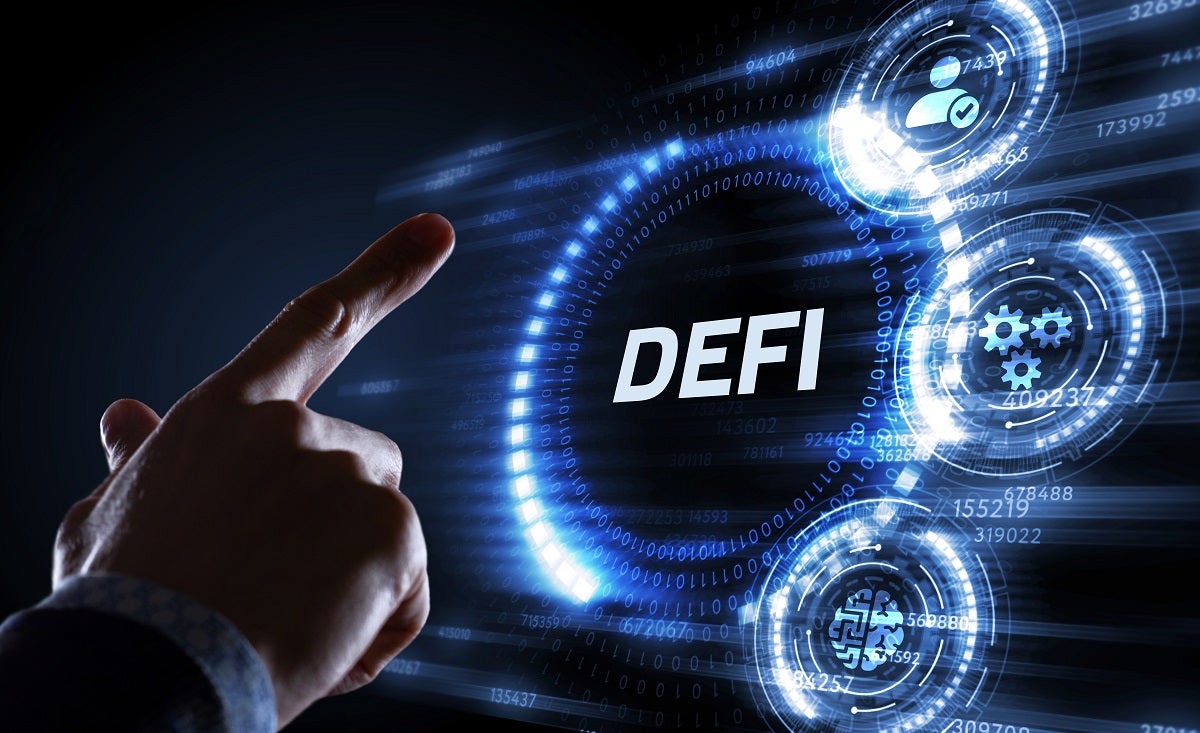 Based on blockchain technology, DeFi enables financial transactions to be carried out through peer-to-peer networks, facilitating cryptocurrency transactions and open banking and, along with cryptocurrency, is rapidly defining the future of finance.
Abu Dhabi Investment Office (ADIO) offers opportunities for DeFi and blockchain companies to take advantage of Abu Dhabi's uniquely regulated environment and outstanding support for innovation, located in one of the fastest-growing environments for decentralisation.
Opportunity in decentralisation
According to the Global Crypto Adoption Index 2022, the Middle East and North Africa (MENA) region is one of the fastest-growing markets for crypto, with 48% growth between 2021 and 2022. MENA offers a large, young and wealthy population who are open to investments, making it the ideal market for further developments in digital currencies and blockchain technologies. Global crypto and DeFi companies have been expanding into the Middle East in recent years. A Chainalysis report shows that crypto transactions in the UAE have increased by 36% since 2020.
Leading the way in financial innovation and developing pioneering regulations for the DeFi, blockchain and crypto markets is Abu Dhabi Global Market (ADGM), which is supporting Abu Dhabi's economic diversification and positioning the emirate as a global financial hub.
Some of the most innovative companies have recognised opportunities to accelerate their growth in Abu Dhabi. Binance, the world's largest cryptocurrency exchange, has recently secured financial services permission from ADGM's financial services regulatory authority (FSRA), enabling local entrepreneurs to set up business using crypto. Abu Dhabi is also home to global virtual asset platform Matrix, blockchain pioneer MidChains and hybrid banking concept SEBA Bank. These companies are fostering a ground-breaking ecosystem for financial service innovation in Abu Dhabi.
Innovation in Abu Dhabi
Since 2018, ADGM has been working to accelerate global blockchain and crypto development, as part of its overall commitment to technological advancement and economic diversification.
ADGM's inaugural 2022 Abu Dhabi Finance Week (ADFW) featured the Asset Abu Dhabi theme day, which brought together global financial leaders to focus on the shifting investment landscape and today's economic challenges. The event facilitated discussions and the exchange of ideas, as well as showcasing significant milestones in Abu Dhabi's financial services industry.
Crypto Abu Dhabi day was a vital platform which assembled global crypto, blockchain and DeFi entities. It also launched ADGM's Abu Dhabi Crypto Hub, which represents ADGM's initiatives to support innovative financial services and Abu Dhabi's growing role as a financial hub.
During ADFW, ADGM also announced the launch of its School of Digital Assets, in partnership with the Binance Academy. The school will lead the development of new digital skills, contributing to Abu Dhabi's knowledge-based economy and helping ensure long-term sustainable market growth. This is the first government crypto education initiative of its kind in the region, helping to create a talent pool for the future of finance in Abu Dhabi.
ADIO is helping accelerate blockchain development and adoption in Abu Dhabi. Through its AED 2 billion 2021 Innovation Programme, ADIO has established partnerships with digital trust pioneer Callsign and cloud-based logistics solutions provider Lyve. The Innovation Programme offers incentives and support for pioneers in the world's most innovative industries.
Development through regulation
While DeFi is gaining traction around the world, a barrier to investment for many financial companies and institutions is the general lack of regulation. Establishing a regulated environment is key to driving sustainability and institutional adoption for DeFi protocols.
ADGM is leading the way to introducing progressive frameworks and regulations that will be vital to the global development and adoption of DeFi. Abu Dhabi is already home to a comprehensive and bespoke Virtual Asset framework, making it a global business platform for virtual asset activities. The UAE created pioneering new stored-value facilities regulation covering crypto assets in 2021.
In April 2022, ADGM's FSRA issued a discussion paper on DeFi, which offered an exploration of what a DeFi regulatory framework might look like. The paper aimed to foster dialogue amongst the DeFi community, including financial institutions, digital asset businesses and policy makers, on DeFi regulation.
ADGM also hosted its first ever Regulators Summit at ADFW, bringing together representatives from the MENA region, EU and USA to discuss sustainable finance and the regulation of digital assets. These discussions serve to strengthen international partnerships and increase cooperation when it comes to regulating the financial services.
DeFi is here to stay, and technological innovations will continue to transform banking and transactions. Abu Dhabi offers pioneering companies a uniquely regulated environment and outstanding support for innovation, serving as a launch pad for the next generation of financial services.
To find out more about how ADIO can help pioneering DeFi and blockchain companies take advantage of opportunities in Abu Dhabi, download the whitepaper below.