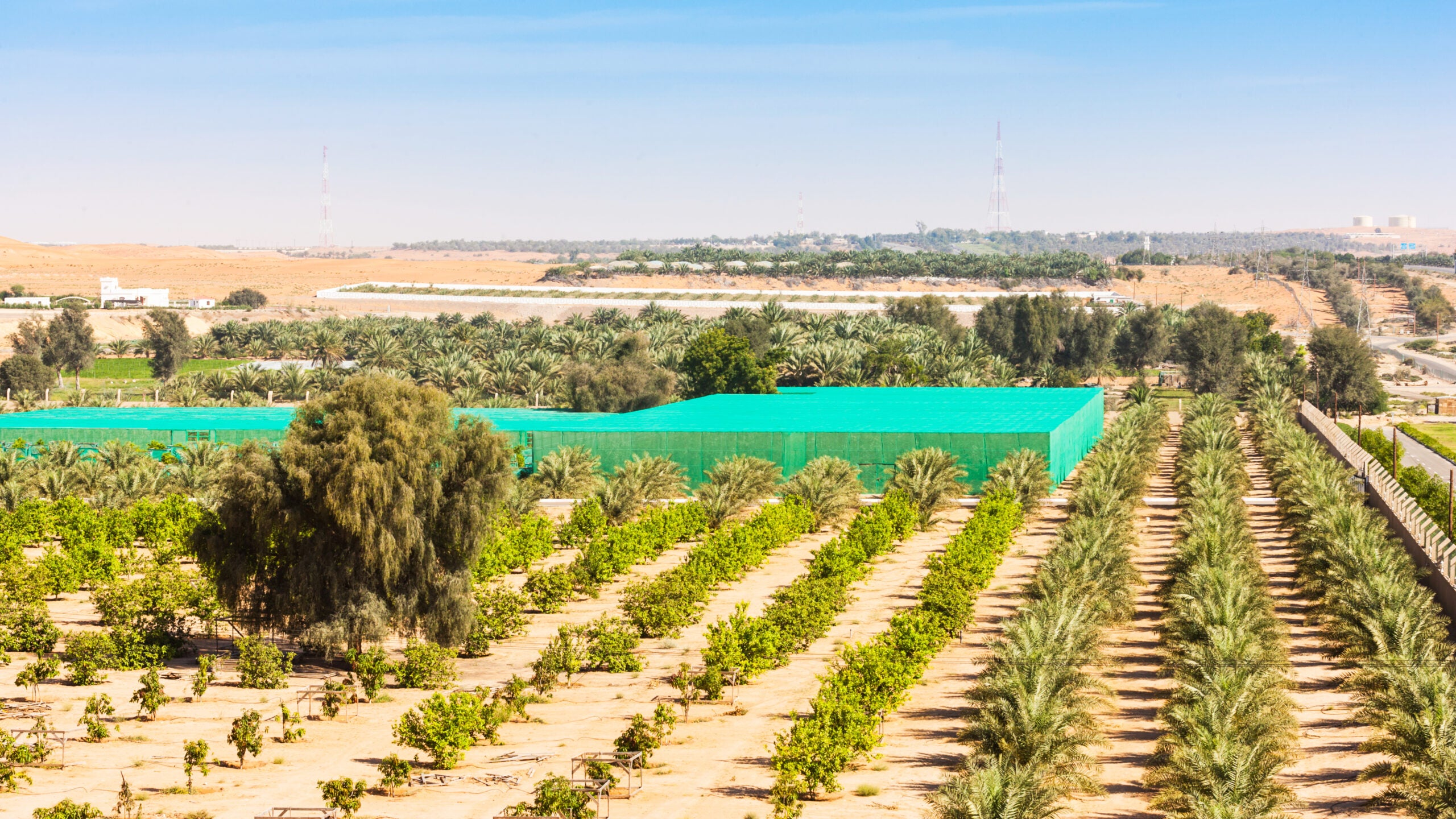 Agriculture is being transformed by technology. AgTech is leveraging all the benefits of cutting-edge technologies like AI and the internet of things to help solve the challenges that come with climate change, growing populations and resource shortages.
Abu Dhabi's food and agriculture sector is characterised by robust and dynamic legislation, policies and strategies, and a focus on innovation and technology – all of which is helping ensure food safety and security in the emirate – and the trailblazing AgTech innovation happening on the ground in Abu Dhabi promises to have an impact that goes much further.
An appetite for food security
Food security is a principle motivation of the Abu Dhabi government. The UAE is traditionally a food importer but has laid out plans to increase its own food production capability.
The country is also committed to driving forward transformative innovation to create locally relevant, globally exportable solutions.
With over 24,000 farms, 75,000 hectares of land and 200 active food processors, Abu Dhabi has huge potential to drive new productivity.
The Abu Dhabi Agriculture and Food Safety Authority (ADAFSA) is responsible for securing, enhancing and improving food security in Abu Dhabi and sees the biosecurity axis as highly important. It is actively championing biosecurity on a broad scale, from investigating, monitoring and controlling epidemic diseases to raising awareness of biosecurity threats. The authority also provides support programmes for essential commodities such as rice and flour, enhancing food security for citizens.
ADAFSA's efforts are creating exciting investment opportunities throughout the agricultural sector, including in food processing. With three advanced research stations that work with both companies and investors, the authority has a strong focus on academic research, producing studies to guide investors towards the most promising investment opportunities. This research provides a springboard for investment and innovation that can make a real difference.
Abu Dhabi Investment Office is supporting AgTech investment
In the past two years, Abu Dhabi has launched a series of initiatives to support AgTech and advance innovation. Each one is driving the sector towards adopting technology that will improve the yield of local production, assist in dealing with challenges such as water scarcity and propel the global industry into the future.
These initiatives include the Abu Dhabi Investment Office's Dh2bn Innovation Programme. Under this programme, partnerships were formed with seven AgTech pioneers, including FreshtoHome, PureHarvest and Nanoracks.
FreshtoHome, the world's largest fully integrated online fish and meat e-commerce platform, is using cutting-edge AI technology to advance food security. PureHarvest is developing groundbreaking high-tech greenhouses to yield cleaner-than-organic produce. Nanoracks is working on StarLab Oasis, a world-leading commercial space AgTech research centre, to be based in Abu Dhabi.
These AgTech trailblazers are part of a vibrant ecosystem of start-ups and innovators. They have thrived within the powerfully supportive network created within Abu Dhabi's start-up incubator, Hub71, and the Abu Dhabi Global Market, which offers advantages including 0% corporation tax. This spirit of progress is giving rise to developments that will transform the emirate's food landscape. Abu Dhabi's holding company, ADQ, has recently announced plans to launch an AgTech park in Al Ain Industrial City, the first of its kind in the UAE, which will produce 39 kilotonnes of fresh produce per year.
ADAFSA provides business incentives, including competitive land-rent rates for agriculture investment, grace periods for preparation and construction. It provides technical and administrative support as well as reliable and accurate data on the agricultural sector, and facilitates government services and licence approvals. ADAFSA works towards strengthening the partnership with the private sector to harness today's technology to overcome the natural challenges facing agriculture and to engage the private sector to support food security, agriculture sustainability and biosecurity programmes in Abu Dhabi.
The power of partnership
For investors, some of the most exciting opportunities in this sector are public-private partnerships. Abu Dhabi has developed a strong strategic partnership with the private sector to sustain the food security programme, which focuses on developing in-country production and investing in the external agricultural sector.
Investors benefit from a safe, stable investment environment, supported by ADAFSA, and a wealth of economic opportunities. Partnerships are strengthening the food security system, bolstering the food industry and contributing to the sustainability of the agricultural sector.
Through its research and development (R&D) division, ADAFSA encourages and forms partnerships to develop R&D projects, drawing on its extensive infrastructure and human resources to produce scientific reports and high-quality data analysis.
Identifying and enabling partnerships is a priority for ADAFSA. In the past year, the authority has signed several new agriculture investment contracts and hit a number of milestones contributing to the localisation of investments and promotion of food security. Through studies conducted in cooperation with strategic partners, 13 new agriculture and food investment projects have been approved, with an approximate value of Dh1.2bn.
ADAFSA plans to move forward by consolidating its partnerships and cooperating with private sector institutions. Its goal is to empower investors and entrepreneurs to contribute to consolidating and developing the agricultural opportunities and food security of the emirate.
The future of food
Looking forward, ADAFSA has identified three priorities: attracting and increasing agricultural and food investment; providing new investment opportunities that comply with international standards; and working with financial institutions to facilitate access to finance for private sector companies for agricultural and food investments.
For investors, this opens a huge window of opportunity to benefit from a uniquely empowering and intentionally supportive environment. From innovation to partnership, investors benefit from a wide variety of options, a network in which the value of investment is recognised and an overseeing authority which understands investors' needs.
To learn more about AgTech investment opportunities in Abu Dhabi, download the whitepaper.