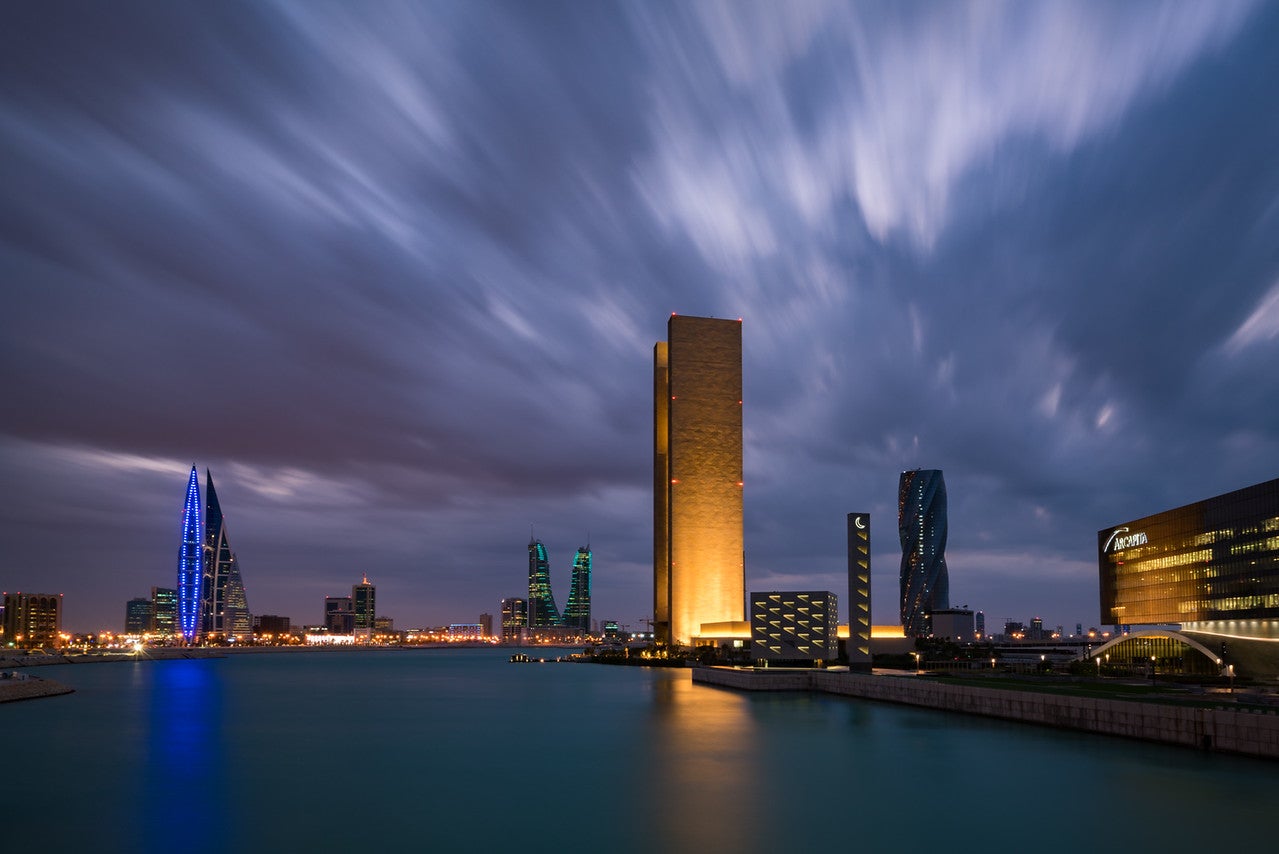 In September 2021, banking giant Citi launched its Global Technology Hub in Bahrain, showing the depth and diversity of IT talent available in the country and its potential to help global banking players accelerate the development of innovative digital solutions.
Sitting right in the middle of global time zones, Bahrain has the most established financial services sector in the region as well as one of the most progressive. It is already the most significant contributor to the Kingdom's GDP after oil and, with more than 65% of Bahrain's highly skilled and educated workforce working in the sector, there is room for much more growth.

Citi's Global Technology Hub, which was developed to help the company scale more rapidly and meet increasing demand from its clients for automated solutions, plans to maximise this opportunity.
"A huge milestone"
Over the next ten years, the project, which has been developed in partnership with Bahrain Labour Fund (Tamkeen) and the Bahrain Economic Development Board (EDB), will create a total of 1,000 coding jobs across multiple departments, a significant milestone considering that the country's financial services sector currently employs around 14,000 people in total.
Citi has started by recruiting technologists for the bank's industry-leading global foreign exchange business, which will work on enhancing execution and connectivity capabilities across FX trading and analytics systems. The hope is that the project will scale to support Citi Markets and Citi's Institutional Client Group more broadly.
"What we are doing here is on a scale that is unprecedented for our Bahrain operations," says Citi Bahrain CEO Michel Sawaya, who moved to the country in May last year. "It is up to 100 people per year for ten years and these are not bankers, they are software designers, some fresh out of university and some with a high level of experience. It is a very big milestone for us at Citi Bahrain, which makes me very proud – but it is also a huge milestone for EDB and Tamkeen."
Diverse and talented workforce
Citi chose Bahrain as the location for its hub for several reasons. The bank has a more-than-50-year history in Bahrain, with many regional functions already based in the country. It also owns a building, a rare occurrence for foreign entities. The regulatory landscape, which evolves quickly in reaction to global changes and emerging financial technologies, is another positive of operating out of Bahrain. "The Central Bank of Bahrain is very supportive of growth," adds Sawaya.
The availability of talent was another key draw. Citi conducted a rigorous technical coding test and interview process, with Bahraini talent showing the highest pass rate compared with other countries, unsurprising perhaps as Bahrain ranks first in the Human Capital Index in the MENA region, according to the World Bank.
Bahrain also has an incredibly diverse workforce, which chimes with Citi's ethos. "We have a culture of respect, diversity and human interaction," says Sawaya. "For us, diversity goes beyond gender. If you look at every meeting we have, every session we have, it feeds into this. Diversity is a key target for us."
Finally, Citi's long-standing partnership with EDB and Tamkeen meant they had no doubts that the whole process would go smoothly.
"Don't think twice"
Sawaya doesn't plan to limit the initiative to the initial 1,000 coding jobs. "For the time being, we are focusing on getting the ball rolling for the next one or two years and creating a functioning programme. We already have two recruiters that are hired full-time for this project. Longer term, I am wishing for a time where we can say, 'This building isn't big enough for us anymore, we need to find somewhere else'," he smiles.
Sawaya wouldn't hesitate to point other banking players down a similar path. "We believe in Bahrain's educational system, and the overall work environment and living environment in Bahrain is wonderful," says Sawaya. "I feel privileged to be part of the Bahrain financial services environment and my advice for any company that is looking at Bahrain is 'Don't think twice'."