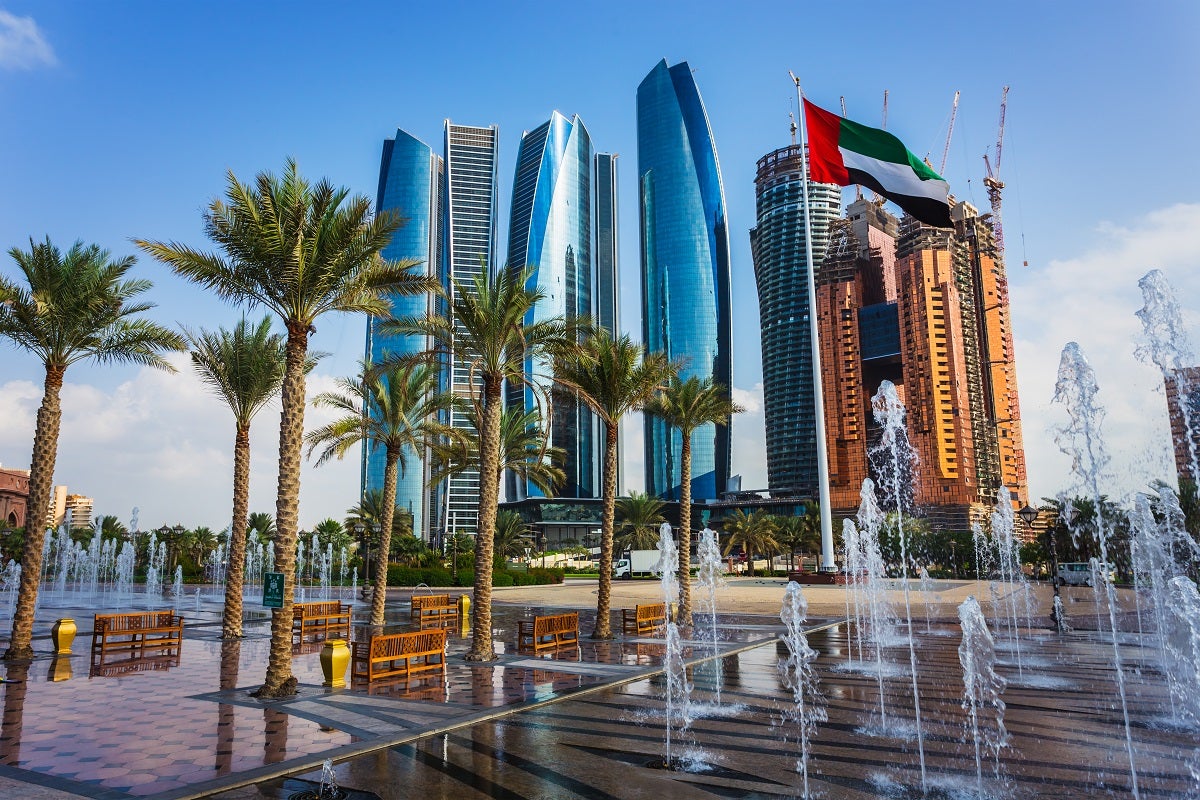 Built on a foundation of blockchain technology, AirCarbon Exchange (ACX) is the world's first fully digital carbon trading platform. In Abu Dhabi, ACX found a vibrant start-up ecosystem for innovation, growth acceleration, legal support and the regulatory flexibility it needs to pursue its global ambitions. Kevin Iwanaga, President at ACX, Middle East/Africa, explains why Abu Dhabi was the right place at the right time.
Shared vision
Originally launched in Singapore in January 2021, ACX was looking for a place to expand. "One of the reasons we chose the Middle East is it was a relatively untapped market from a carbon markets perspective," explains Iwanaga. As one of the fastest growing economies in the world, Abu Dhabi stood out because of its efficient and structured ecosystem for fintech start-ups, incentives and visionary governmental support, making it the ideal location for an innovative company with global ambitions.
"The government of Abu Dhabi, together with Mubadala, embarked on a vision to grow Abu Dhabi into a leading global commodities trading hub. With ACX's vision to expand into a leading global digital carbon and environmental trading hub, it was an ideal fit," says Iwanaga. "Abu Dhabi is also attracting tremendous amounts of international capital into Abu Dhabi Global Market (ADGM). Combine that with the on-going investment into a long-term energy transition, the current energy crisis situation and the lead up to COP28 being hosted in the UAE, and you have many of the drivers needed to scale a vibrant global carbon market trading hub."
Energetic community
Abu Dhabi is home to a dynamic ecosystem of entrepreneurs, including start-ups and established businesses. "It's a very mature ecosystem," says Iwanaga. "They know exactly how to bring start-ups and entrepreneurs into the ecosystem, how to get them plugged into the right places and nurture them over the years.
"As soon as I landed in Abu Dhabi, I was immediately introduced into the ecosystem and all the other entrepreneurs and business leaders. It's very well structured and organised."
Start-up founders can come together at Abu Dhabi's Hub71 to discuss issues, share ideas, and access programmes designed to help them thrive. New entrepreneurs can receive mentorship, as well as introductions to venture capitalists (VCs) and other investment vehicles.
The Abu Dhabi Investment Office (ADIO) offers a range of growth-enabling support to innovative businesses. "They can bring the company into the ADIO family and provide incentives to help the company grow through rebate programs where they'll subsidise or rebate us or refund a percentage of our expenses," explains Iwanaga. "That money is freed up so we can reinvest it back into the company to grow." ADIO can also help companies understand the opportunities available in Abu Dhabi and then facilitate connections and develop partnership packages to quickly start and scale in the UAE capital.
International ambitions
Located at the intersection of Europe, Asia and Africa, and home to a world-class business environment, Abu Dhabi has offered ACX a springboard to the rest of the world.
"ADGM is a world-renowned and well respected international financial centre," says Iwanaga. "They have been very successful in attracting top companies from all over the world." ADGM is one of the world's premier international financial centres, with its own regulatory framework, English Common Law legal framework and court system and business-friendly operations. "That makes it much more flexible and easier for international companies to hit the ground running," says Iwanaga.
On arriving in Abu Dhabi, Hub71 and ADGM connected Iwanaga with top Fortune 500 CEOs, business leaders and heads of state. "I would never have had those opportunities in big cities like New York, Tokyo or Hong Kong," he explains. "It's given ACX tremendous global exposure right from Abu Dhabi/ADGM."
Visionary regulation
When it comes to enabling regulatory innovation in an area as pioneering as a carbon exchange, it takes a forward thinking and progressive regulator. While other jurisdictions may have a more conservative response to platforms like ACX, ADGM's financial services regulatory authority (FSRA) advocates for a more progressive financial services environment.
"The FSRA immediately understood what we were trying to do and started engaging with us very collaboratively, and that's not very typical for a regulator," says Iwanaga. The FSRA progressed to expand and update its commodity regulatory framework to incorporate carbon credits and allowances as a spot commodity for the first time in any jurisdiction. As a result, ADGM became the first jurisdiction in the world to categorise carbon credits and allowances as a new physical spot commodity and environmental financial instrument.
"This also empowers ACX to be able to offer the first ever licensed and regulated carbon custodian service, where carbon credits can be held in a fully licensed regulated custody account that's fully regulated and bankruptcy remote from the exchange and clearing house.
"This is huge step forward in bringing integrity and confidence to carbon markets," says Iwanaga. "It'll help attract larger capital flows and liquidity into carbon markets for the first time. As a result, we're getting inquiries from companies all over the world wanting to learn more about this unique benefit. With the enhanced integrity we've brought to carbon markets, there's more confidence for investors and buyers to invest large scale capital into global carbon markets."
The right place at the right time
"We've been very fortunate to have landed in Abu Dhabi at the right time," says Iwanaga. "In the lead-up to COP28, there is a great deal of activity, energy and focus on carbon markets, and ACX is an important part of that. The platform will be a critical tool for the UAE to utilise towards its net zero and decarbonisation targets and goals."
At the same time, ACX is reaching out to new countries to develop a global network of carbon exchanges, says Iwanaga: "The settlement, custody and clearing will all be centralised here in Abu Dhabi, because we're regulated. We refer to it as 'our hub and spoke model', and Abu Dhabi is the hub at the centre of it".
To learn more about how ADIO can help your firm take advantages of opportunities in Abu Dhabi, download the whitepaper here.