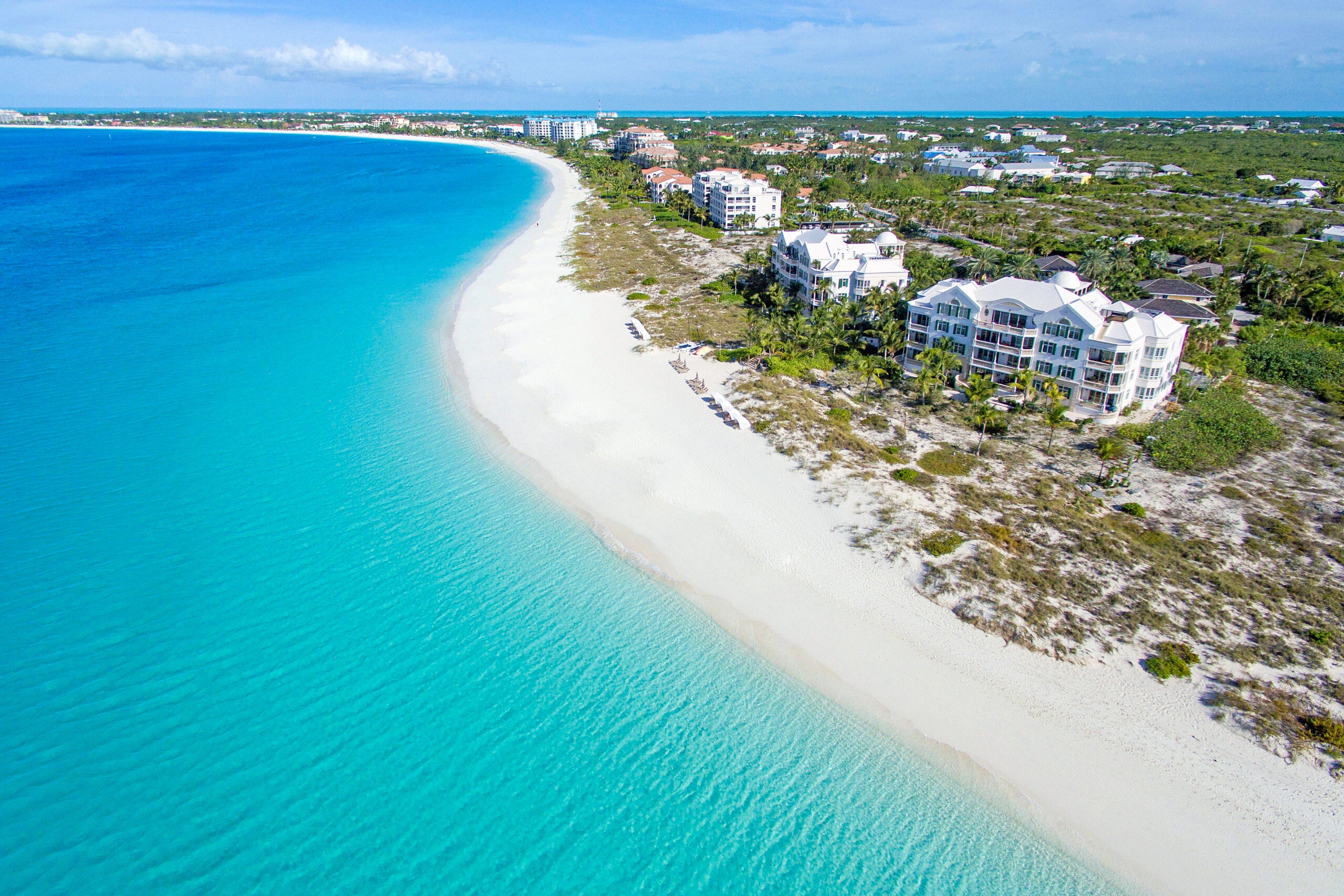 As a major international centre for fintech, London is the main inspiration for the Turks and Caicos as the nation seeks to shape its own sector and develop new financial products.
The Turks and Caicos Islands has all the ingredients for a successful fintech sector, and plans are gathering momentum to create a 'Mini London' in the Caribbean.
What provides the Turks and Caicos with an advantage over other regions pursuing the same goal is that the nation is a UK overseas territory, meaning that the laws and regulatory environment that benefit London can also be applied.
The lack of income or corporation tax in the Turks and Caicos offers considerable appeal for fintech businesses seeking to reinvest profits in growth, but what sets Turks and Caicos apart from London is that the Caribbean nation uses the US dollar as its currency and is only a four-hour direct flight from the fintech hub of New York. Additionally, the white sand beaches and year-round sunshine in the Turks and Caicos are quite a contrast with the grey cityscapes of London and New York, offering a radical change of scenery for talent.
Because the fintech sector in Turks and Caicos is still in its infancy, there are first-mover opportunities for businesses to gain a large share of the market. Furthermore, the Turks and Caicos brand is increasing in global recognition due to its successful luxury tourism industry, which is currently the main driver of the nation's economy.
"We have got all of the ingredients to make Turks and Caicos a 'Mini London' in the Caribbean based on fintech," says the Honourable E Jay Saunders, Deputy Premier of the Turks and Caicos Islands, and the minister responsible for investment. "We have got the appetite and we have got the laws. So, we wouldn't be reinventing the wheel.
"It is not like we have to convince the local regulators, or even the UK Government, about the opportunity, as London is currently one of the top two global fintech centres. The fintech sector in London provides us with an amazing path that we can follow. We can easily adopt the UK's laws around fintech, make minimal amendments, and create a fintech environment that mirrors London's, but with better weather."
Usability testing of fintech platforms
For fintech start-ups, the Turks and Caicos offers the right conditions for new businesses to develop and grow with less competition for customers and resources. For established fintech firms, the Turks and Caicos provides a highly suitable location for usability testing of new products on a well-educated population with money in a relatively small area.
Any refinements can be made to products in a safe environment before being rolled-out to much larger regions internationally. In addition, the high-speed broadband on the main islands ensures seamless connectivity for fintech platforms.
"With tech, products and services are refined through iterations," says Hon Saunders. "If you have a very large user base – say one million customers –and you have to roll out a patch or upgrade, it may take months. However, if you have a small user base – say 50,000 users – you can more easily identify and correct issues to your products and services."
With an estimated 1.5 billion people worldwide who effectively cannot access financial services, solutions to the "unbanked crisis" could well be developed by fintech businesses operating in the Turks and Caicos Islands.
"Fintech products need to be used by a customer base, and we have a growing customer base with a need and appetite for these product and services," adds Hon Saunders. "The Turks and Caicos Islands, with its small population, makes a great test market to try out products and services on a limited basis ahead of a full product launch."
Growth opportunities for fintech businesses
It is unusual for new FinTech companies to have the opportunity to work alongside government officials to help shape the regulatory environment and ecosystem, but that is entirely possible in the Turks and Caicos Islands.
Discussions with regulators and legislators in the Turks and Caicos Islands can be arranged far more easily than in larger countries, where a fintech firm would often have to wait months for any opportunity – and even then, there is no guarantee of a meeting.
"If you come to the Turks and Caicos Islands, you can get a meeting with the regulator or legislator within a day or two," says Hon Saunders. "In a much larger country, it may not even be possible to have such a meeting, especially if you are a small start-up.
"In the Turks and Caicos Islands, you can literally come in on a plane, go to the Financial Services Commission's office and ask to meet with the managing director, and if he is available, more than likely he will meet with you. You can outline your plans and get the FSC feedback within a few hours of arriving in the country. You can't get much more nimble than that."
As the Turks and Caicos government seeks to diversify the nation's economy from primarily tourism and make it more resilient against future disruptions, fintech could become a major driver of economic activity, maybe even making the Turks and Caicos Islands a 'Mini London'.
"We have a desire to develop the fintech sector in the Turks and Caicos Islands," adds Hon Saunders. "So, businesses operating in that space, or intending to operate in that space, can feel confident that in the Turks and Caicos Islands the government is willing to work with them."