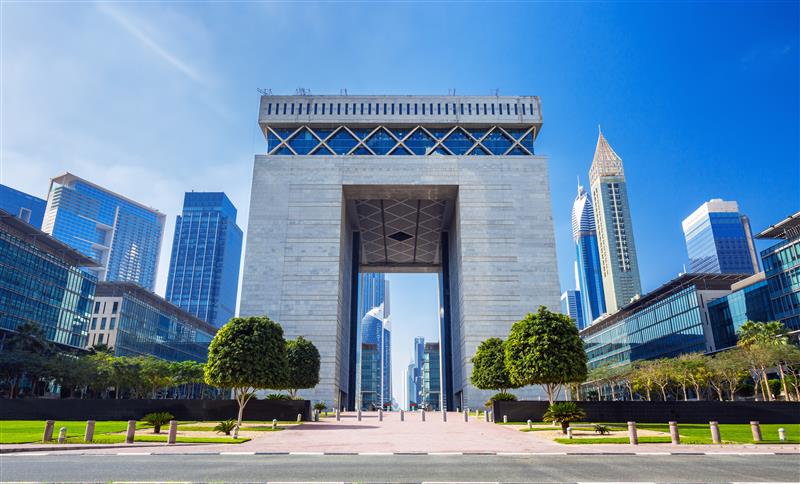 A massive talent shortage has rippled through the global insurance industry as it continues to grow and expand to cover new types of risk.
In Dubai, the Dubai International Financial Centre (DIFC) has been working to plug these gaps by creating a talent pool where companies can proactively recruit candidates.
"The global insurance and reinsurance industries need to attract new talent to their highly skilled workforce. They can bring new ideas and innovative thinking to a sector that has traditionally been slow to adopt technology. Today, this reputation is changing," Salmaan Jaffery, chief business development officer at DIFC, wrote this year in an article published by the centre.
New challenges in insurance
The insurance industry is on the precipice of change, with new global realities demanding new types of coverage.
The 2022 AM Best global reinsurance market segment report found that the global risk environment continues to get more complex. Meanwhile, the Covid-19 pandemic continues to affect the insurance industry, adding another layer of complexity.
"The industry realised that pandemic-related losses could be more influenced by government intervention, which are virtually impossible to model, than by biometric risks," the report said.
Further, increasingly digitised economies have led to the emergence of more cyber risk, but defining and quantifying those risks remains challenging.
"Other new challenges include the impact of climate change. Incidents of extreme weather events such as cyclones in Oman and flash floods across the Gulf Cooperation Council have highlighted the need to create catastrophe risk pools," Jaffery wrote.
"The greater emphasis on energy transition and decarbonisation, especially as the United Arab Emirates (UAE) prepares to host COP28 later this year, also points towards a shift towards green investments. The rise of green investments, and environmental, social and corporate governance (ESG) have also created opportunities for the insurance sector to participate in planning for net zero and integrating ESG into their investment processes."
Additionally, where the Internet of Things (IoT) or telematics is involved, data processing increases, which can produce more insights. These continuously updated insights can lead to more risk mitigation.
"This high volume of detailed data may challenge the notion of risk pooling since it can be challenging to continue to hold low and high-risk 'units' in the same pricing class," the McKinsey study finds.
A new kind of talent
Shifting demand for certain types of coverage has spurred a need for more data- and tech-savvy talent. McKinsey expects this requirement for technological skills will increase by 55% from now until 2030.
Meanwhile, it is possible that 10–55% of insurance roles – including underwriting, actuarial, claims, finance and operations – could be automated over the next ten years. For those roles that are not automated, many tasks will see a significant shift in scope, where industry professionals may be required to take on different responsibilities that include greater interaction with data and quantitative tools.
However, Jaffery notes in his article: "The expectation remains that certain processes and underwriting decisions will still require human intervention, especially for corporate or reinsurance activities."
Finding the right talent
For companies looking to recruit staff, the best approach is to first define the goals and ambitions within the company, identify talent gaps and then begin recruiting people who can fill those roles, while helping the company to move closer to its goals. Given the current talent shortage, upskilling and reskilling is just as important, if not more so, than attracting new people.
The top factors that fuelled the great resignation were low pay, no advancement opportunities and feeling disrespected at work. Meanwhile, the primary reasons that workers chose to stay in their current employment were workplace flexibility, adequate compensation, sustainable performance expectations, career development potential and meaningful work, according to a new report by LSEG, The Future of Financial Services Talent, commissioned by DIFC.
To increase the availability of talent in the financial services sector, DIFC has identified five key methods: improving ability to progress careers; ensuring job fulfilment; empowering employees through upskilling; boosting compensation and benefits; and introducing flexible working models.
Finding and attracting new and upcoming talent is key for the industry's future growth. The DIFC Talent Network is one avenue that recruiters can take. The network connects top workers with companies in the DIFC ecosystem, both in the UAE and globally.
Opportunities on the website are updated multiple times a day, taking data from nearly 100 online locations. In the background, the platform's AI-driven technology helps ensure candidates using the platform are connected to the right vacancy.
Further, to ensure talented people enter the network, DIFC joined forces with Lloyd's and the Chartered Insurance Institute in 2019 to roll out courses at the DIFC Academy.
According to INSEAD's Global Talent Competitiveness Index 2022, the UAE ranked second in external openness towards foreign talent, fourth for ability to attract global talent and fifth in access to growth opportunities.
With the DIFC Talent Network connecting professionals with employers, and training programmes designed to prepare the next generation of talent, DIFC has made it simple to find well-trained staff within its vast ecosystem.
To learn more about the talent ecosystem at DIFC, download the free brochure.