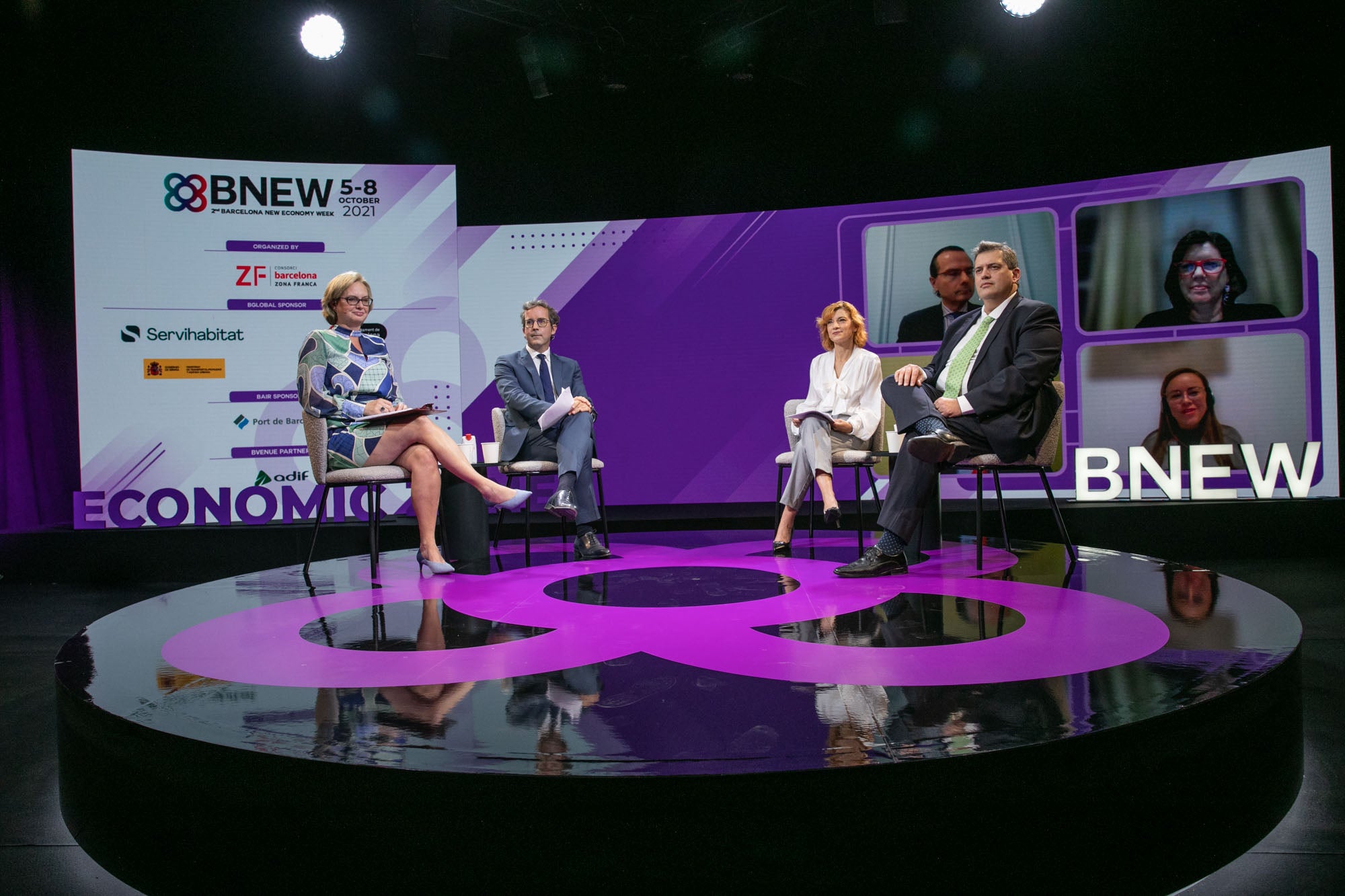 The Barcelona New Economy Week (BNEW) will celebrate its third edition from 3–6 October 2022 in Barcelona. The hybrid B2B event – 100% professional – created by the Consorci de la Zona Franca de Barcelona (CZFB) will focus this edition on the opportunities of the new economy.
BNEW 2022 will be held at DFactory Barcelona, the main industry 4.0 node in southern Europe, powered by the CZFB and located in Barcelona's free zone, and will feature seven verticals, all under the umbrella of the new economy.
Repeated from the previous edition, Real Estate, Digital Industry, Sustainability, Mobility, Talent and Experience, the new name for the BNEW City, will continue giving visibility to all the leisure offerings that Barcelona has to offer. In addition, BNEW Invest will be incorporated as a new vertical, exploring new investment trends and offering insights into the risks and opportunities posed by the post-pandemic economy for both large companies and SMEs in Europe, Latin America, the United States, Africa and the Middle East.
In this third edition, BNEW will bring together 600 speakers, generating 180 hours of content across 130 panels, debates and sessions. There will also be 400 participating companies and more than 12,000 attendees to the seven verticals that will be held in parallel.
Registrations for BNEW are now open and can be made through its website: https://www.bnewbarcelona.com/.