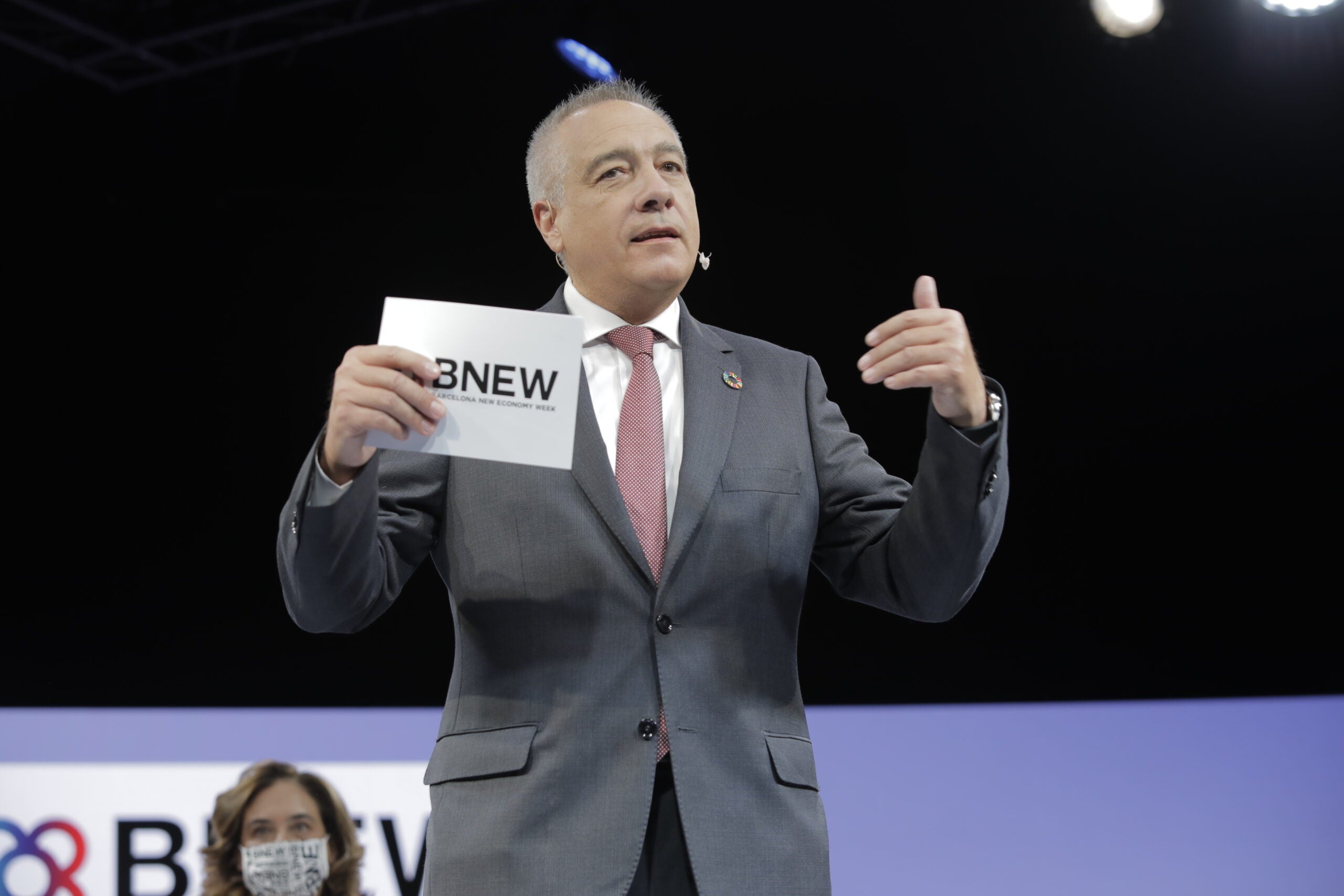 Several events have impacted our society on a global scale in the past years, definitively transforming some aspects of our lives. As a result, several sectors have experienced a boost in their development due to innovation and AI. In addition, sustainability has gained vital importance as a reflection of the new economy concept.
Given this situation, the Consorci de la Zona Franca de Barcelona (CZFB) is promoting for the third year in a row Barcelona New Economy Week (BNEW), to be held at the unique DFactory building from 3–6 October. This event, born in the midst of a pandemic in 2020, not only gathers in one venue the most relevant social areas on a global scale but also helps to bring together and manage these technological and economic transformations with the assistance of leading players and companies. The CZFB is committed to delivering a hybrid event, offering the possibility to attend all conferences remotely, while promoting a larger participation of face-to-face attendees, after the improvement of the global pandemic situation.
This successful, disruptive format brings together seven sectors that are fully committed to this global transformation: Digital Industry, Real Estate, Mobility, Talent, Sustainability, Invest and Experience. These panels have been explicitly selected to be adapted to the most current trends and explore several aspects related to the new opportunities and the vertiginous economic and technological transformations that society is experiencing. In relation to previous editions, the former BNEW City has transformed itself this year into the BNEW Experience vertical with the aim of shedding light on Barcelona's wide supply of leisure and culture. In this sense, BNEW offers during these days all sorts of sculpture, fashion and painting exhibitions along with culinary experiences such as wine and chocolate tasting, show-cooking, and even technological and immersive experiences.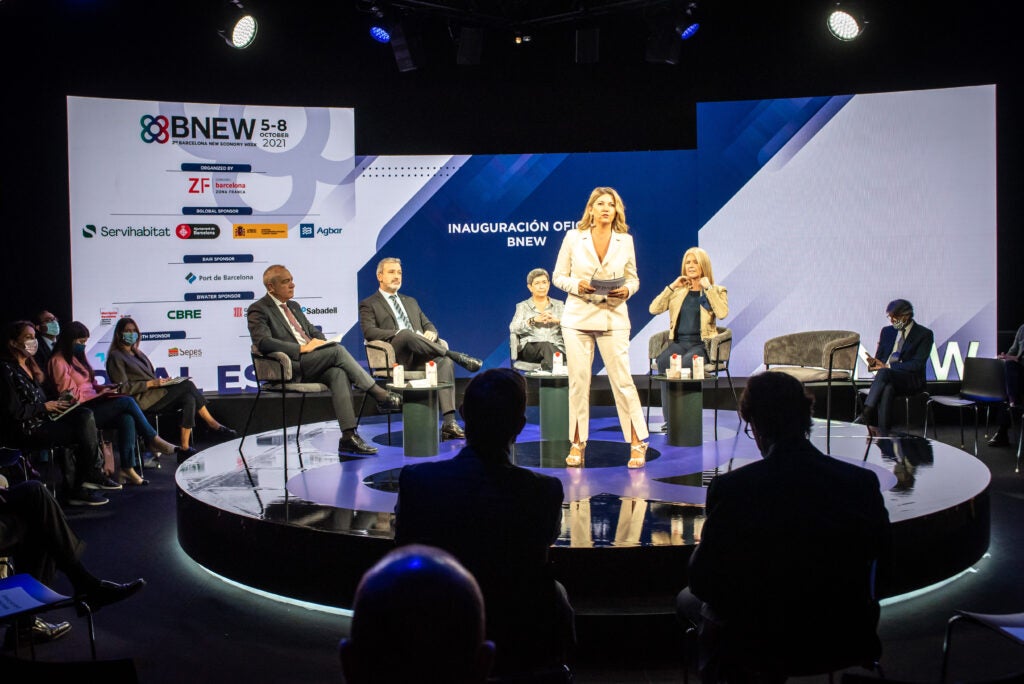 BNEW also offers this year a new vertical, BNEW Invest, which aims to address new investment trends and offer an accurate perspective on the economy's risks and opportunities that emerged after the coronavirus outbreak, both for large companies and for SMEs from Europe, Latin America, the US, Africa and the Middle East. Likewise, for yet another year, BNEW will delivery the Best Innovation Awards to recognise the work of the most disruptive start-ups from each of the sectors present at the meeting.
A state-of-the-art platform and quality networking to reinforce Barcelona's position as the capital of the 4.0. economy
A data review shows that, during these four days, BNEW will bring together 600 speakers who will deliver up to 180 hours of content distributed in 130 panels, sessions and debates. A total of 400 companies will participate in the event and more than 12,000 people are forecasted to attend. In order to register, BNEW has a web page with information about the event, while the Twitter and LinkedIn profiles offer updated information on the different speakers and participating companies.
Another element to be highlighted is the event's hybrid nature that, thanks to BNEW's state-of-the-art digital platform, makes it possible to follow the different activities from anywhere in the world, both live and recorded. Also, this platform enables attendees to enjoy the advantages of quality networking with the use of AI, providing each participant with proposals from people and organisations that share common interests with them. Also, the event has been designed to boost new contact-making, promoting face-to-face networking.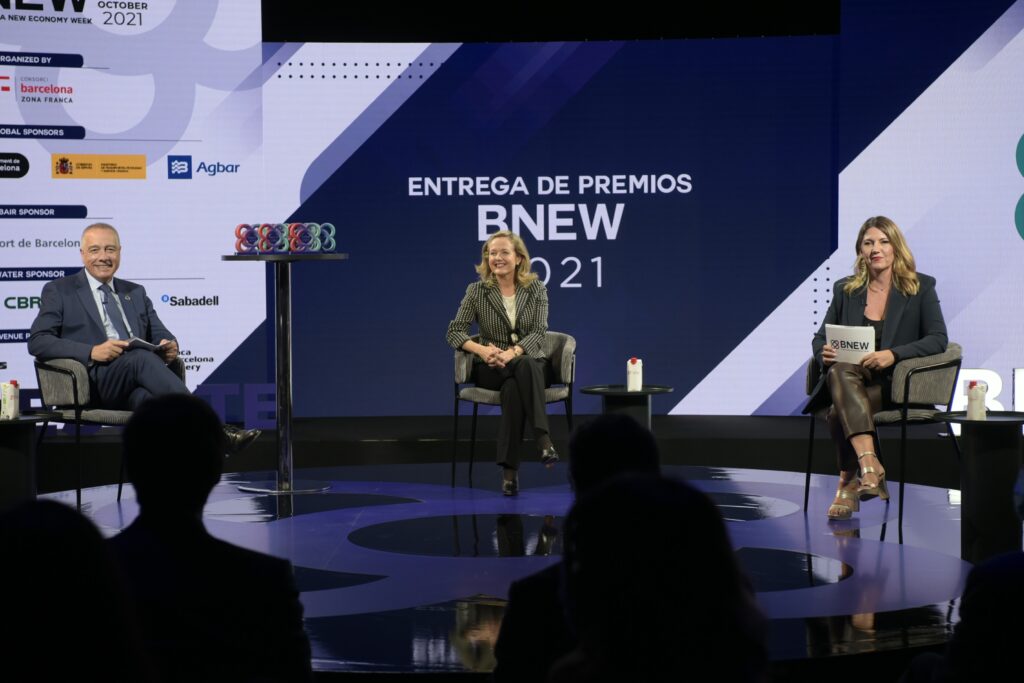 Pere Navarro, special delegate of the State at the CZFB, considers that "organising BNEW means both a challenge and a responsibility as a promoter of a new economy that encompasses key sectors such as technology, innovation or sustainability". Navarro also highlights that "events like BNEW help to better understand the challenges and opportunities that are opening up in the present and in the near future, and that inevitably go through a digitisation and the technological revolution process."
For her part, Blanca Sorigué, CEO of the CZFB and BNEW, states that "the industry has undergone an unprecedented transformation in recent years, giving rise to an increasingly digitised sector that seeks to have a balance with the environment. In fact, one of BNEW's most prominent verticals is the Digital Industry one, to address all the possibilities offered by the digital world. It will analyse the current trends in the sector, as well as the main challenges and opportunities in this post-pandemic era."
Registrations for BNEW are now open and can be made through its website: https://www.bnewbarcelona.com/.