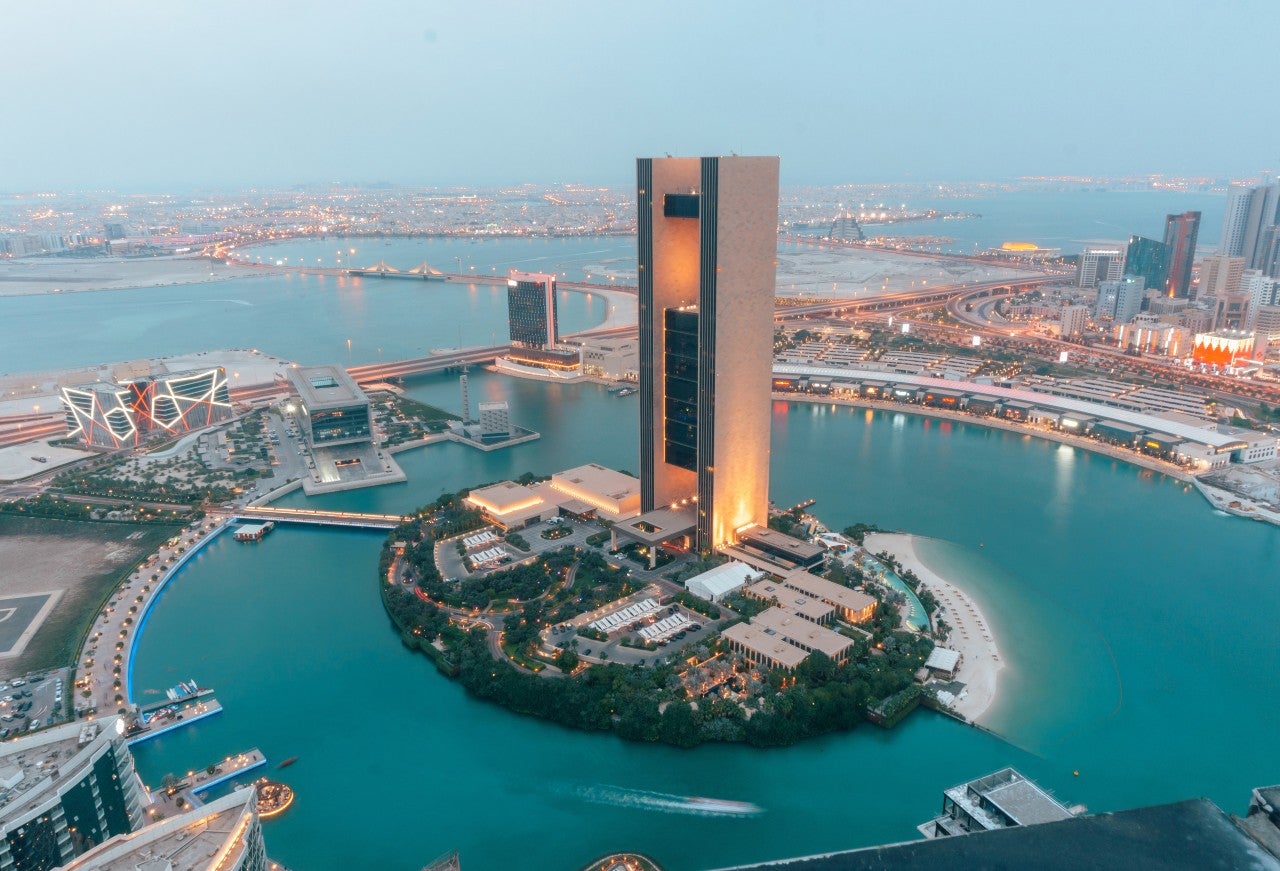 In line with its Economic Vision 2030, Bahrain's Economic Recovery Plan (ERP) was first launched in 2021 to take the island nation from post-Covid recovery to sustainable economic growth, prioritising economic diversification and fiscal stability through a multi-tiered approach that comprised encouraging investments across key sectors through key incentives and strategies.
Ultimately, the ERP works towards enhancing Bahrain's competitiveness on an international playing field, maintaining the country's standing as an attractive destination for investment.

A fitting example of a government incentive designed to drive increased investments into Bahrain, the Golden Licence essentially provides key benefits and streamlined services to impactful investment projects in Bahrain, applicable to both foreign and locally owned businesses. For a project to qualify for the Golden Licence, the investment value must either exceed $50m (BD18.8m) or demonstrate the creation of more than 500 jobs. For the projects awarded, privileges include prioritised allocation of land for investments, streamlined access to government services, including business licensing and building permit approvals, and support as required from Bahrain's Labour Fund, Tamkeen, and Bahrain Development Bank, complete with a designated account manager from Bahrain Economic Development Board (Bahrain EDB).
Since its launch in April 2023, the Golden Licence has been granted to five investment projects undertaken by Citi, Eagle Hills Diyar, Infracorp, Saudi Telecommunication Company and Singapore-based Whampoa Group. With a cumulative investment upwards of $1.4bn, collectively, the five projects are projected to create more than 1,400 job opportunities.
Abdulla bin Adel Fakhro, Minister of Industry and Commerce, noted that: "Bahrain possesses an attractive and flexible investment environment in addition to its advanced legislative system, which contributes to making this country one of the best investment destinations globally."
Khalid Humaidan, chief executive at Bahrain EDB, added that the initiative is "a successful public-private partnership that has created bespoke solutions for investors. It has provided them with fast-tracked approvals and several features and facilities that have enabled them to secure a global footprint from Bahrain."
Catalysing more than $30bn of investments
With the aim of increasing job opportunities for nationals while ensuring Bahrain's long-term stability and competitiveness, an investment of more than $30bn in strategic projects has been distributed across key focus areas.
Alongside several tourism, telecommunications and transportation projects, the projects include a 109km metro network, covering all areas of the country, and the Northern Road project, a transport corridor along the north coast.
A key development for Bahrain's industrial and logistics sector, the US Trade Zone, which began construction in 2022, enables US manufacturers and businesses to operate as if they were on US soil, providing easy access to Khalifa Bin Salman Port, the King Fahad Causeway and Bahrain International Airport. Operators in the zone retain 100% foreign ownership and additionally benefit from specialised customs solutions and exemption from customs duties.
Another exciting logistics opportunity is the King Hamad Causeway project, which is set for completion in 2028 as the second bridge linking Saudi Arabia and Bahrain. The project will include a train line, which is due to be integrated within the Gulf Cooperation Council (GCC) Rail Project that will be built to connect all countries across the GCC, further facilitating regional trade, supporting the growth of local industries and providing new employment opportunities. Moreover, businesses in Bahrain will benefit from facilitated access to the Middle East and North Africa's largest and rapidly expanding market.
The Team Bahrain approach
At the heart of Bahrain's success is the inherent understanding that it takes a unified effort by government, in dialogue with business, to create an innovative environment that breeds local success stories with global impact.
Central to this is the Team Bahrain approach, which celebrates government bodies working closely together, in step with the private sector, to create solutions for investors and entrepreneurs looking to base their activities in Bahrain.
As an investment promotion agency, the Bahrain EDB tends to be the first point of contact for investors in Bahrain, acting as the main interface between the investor and key stakeholders across the public and private sectors, designing and populating a suitable task force for each investment project. Be it providing support on key industry assessments, advisory on processes and requirements, or insight into where to establish global headquarters, the team at Bahrain EDB supports investors throughout their journey from end to end.
If an insurance company wanted to set up in Bahrain, for example, Bahrain EDB would involve the Central Bank of Bahrain, engage with potential landlords for the office space and consult with Tamkeen to identify, train and mobilise the right talent for the project.
When Mondelez decided to expand to its $90m factory in Bahrain in 2018, Bahrain EDB worked with the government to locate a suitable plot for the mega-factory in less than six months.
Investing in talent: Bahrain's workforce combines local talent and international expertise
When deciding on a country as a base for its Global Technology Hub, Citi had a lot to consider, performing rigorous testing on a technical coding front and carrying out comprehensive interviews to find the right pool of talent. Bahrain's human capital outperformed other contenders across the board in the field of programming, with the highest pass rate in specialised testing.
Coupled with its competitive operating costs and the grant and subsidy support of Tamkeen dedicated to the salaries and training of nationals, Bahrain was the natural choice. The Global Technology Hub, which opened in September 2021, is well on track to achieving its pledge of employing 1,000 Bahraini coders in its first ten years of operation. Today, female employees currently account for 22% of Bahrainis at the hub, outperforming other Citi Technology Hubs across the world.
This is the type of project Bahrain EDB would like to see replicated, not only in the financial services sector but across other high-priority industries. Ultimately, the country is substantially invested in equipping its workforce with training, prioritising the creation of highly skilled jobs, particularly in niche industries, which further cements Bahrain's standing on an international playing field, and secures long term, sustainable economic growth.
Bahrain is committed to retaining its talent, particularly those who have contributed significantly to the community, society and economy. In line with its strategic policies, another recent initiative launched by the government is the ten-year Golden Residency Visa. The qualification criteria for the Visa, which provides expatriates and foreign investors the opportunity to reside in the country on a permanent basis, includes having resided in Bahrain for a minimum of five years and the demonstration of a high-value job.
In line with key strategic projects implemented and ongoing regulatory reform packages, Bahrain is keen on encouraging foreign direct investment into the Kingdom of Bahrain, in line with the ERP. By 2022, Bahrain has surpassed several of the goals outlined in the plan, employing more than 29,000 members into the workforce and training more than 10,000 Bahrainis.