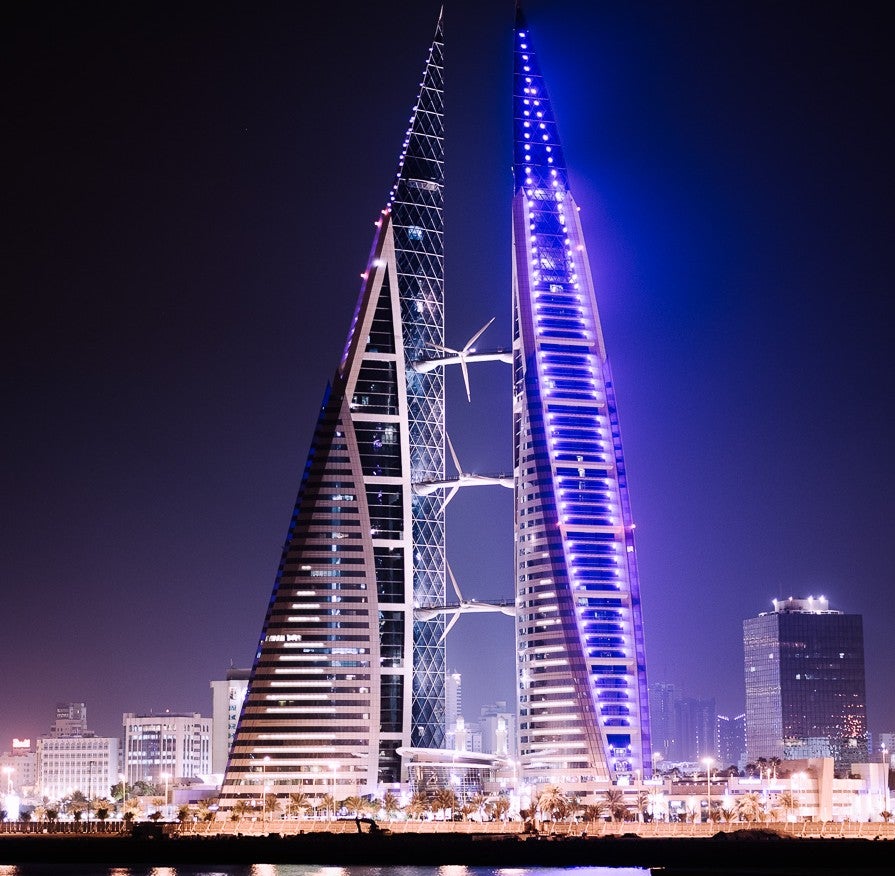 Three years ago, Amazon Web Services (AWS) announced the launch of its first Middle East and North Africa (MENA) cloud computing region out of Bahrain, allowing start-ups, companies, educational institutions and governments to run their applications and service customers from data centres located across three availability zones. Users of the AWS cloud infrastructure also gain access to the company's AI and machine learning services, data analytics and natural language processing technologies to better engage with their customers.
AWS's decision to position their first MENA cloud region in Bahrain was straightforward: the country's Cloud-First policy mandated all government agencies in Bahrain to migrate to cloud-based services as well as supporting and incentivising the private sector to move to the cloud. Bahrain's commitment to sustainability and clean energy was also a factor in the decision-making process.

In addition, Bahrain's forward-looking data legislation not only covers personal data protection but also enables authorities in designated foreign states to retain jurisdiction over the data of their home entities even when using data centres in Bahrain.
The country also offers AWS access to a highly trained workforce skilled in ICT and supported by the national labour fund, Tamkeen. Bahrain ranked first in the Arab world for advanced computer programming talent in ICT in the 2020 International Telecommunication Union Report and topped the World Bank's 2020 Human Capital Index in the MENA region. Taken together, these factors led to AWS's fastest-ever global deployment.
Rapid adoption
AWS's hope was that its presence in MENA would continue to support the region's digital transformation, providing new ways for governments to engage with citizens and for enterprises to innovate for the next phase of growth. "The cloud has the chance to unlock digital transformation in the Middle East," said CEO Andy Jassy when the region launched.
He has not been disappointed, with several start-ups and companies either shifting to the AWS cloud or starting to build their businesses on it right from the get-go, including Careem, BitOasis, Al Tayer Group, Aramex, Bahrain Bourse, Flydubai, MBC Group and Virgin Middle East. Meanwhile, Arab Shipbuilding and Repair Yard Bahrain is working on a new ERP solution worth $3.8m that will be entirely hosted on the cloud, and Tatweer Petroleum has recently approved advanced technology for oil exploration that has involved migrating its central processing unit to the cloud. Other companies making remarkable progress in automating and digitalising include the National Oil and Gas Authority, National Bank of Bahrain, Aluminium Bahrain, Gulf Air, Batelco and the Bahrain Airport Company.
Meanwhile, four government entities have been established that depend completely on the cloud: the National Bureau for Revenue, the National Communications Centre, the Urban Planning and Development Authority and the Sustainable Energy Authority. In addition, numerous apps were developed on AWS's cloud computing system, including Benayat, OFOQ by Customs Affairs, the Employability Skills Portal, the National Real Estate Databank as well as BeAware Bahrain, the official contact tracing app used to help limit the spread of Covid-19 in the Kingdom of Bahrain.
Another client in the region, Emirates NBD, has benefitted significantly from AWS's AI and machine learning services, data analytics and natural language processing technologies. These services allowed Emirates NBD to develop personalised, real-time banking experiences, pushing the company closer to its vision of being the region's most innovative financial services organisation.
Meanwhile, Careem started working with AWS to help it expand to 14 countries in under seven years. "When we started building Careem, we knew that the ability to scale fast, in a secure and reliable way, would be critical to our long-term success," said Careem co-founder Magnus Olsson.
"Thanks to AWS, we have been able to focus our efforts on geographical and new vertical expansion and to innovate new technologies and services."
Overall, Bahrain's users of AWS's hyperscale region have seen a 60–80% reduction in infrastructure operating expenses. More than 70% of operations and the systems of 72 government entities have migrated to the cloud. AWS has also launched a series of training courses in Bahrain across the public sector entities, in partnership with several educational institutions, including the University of Bahrain and Bahrain Polytechnic, which have opened Cloud Innovation Centers. AWS has trained more than 500 Bahrainis in cloud computing technologies, something that will be crucial to the company's future success in the region, with demand for their services only set to increase.
According to IDC's latest Middle East CIO survey, 73% of organisations in the region are undergoing formal digital transformations, with total spending on public cloud services expected to grow at a compound annual growth rate of 27.2% to reach $5.2bn in 2023.
Already, more than $30bn worth of strategic projects are under way and are set to catalyse further growth in key economic sectors including telecommunications, IT and digital economy. This will help attract direct investment into the country and contribute to the creation of emerging quality jobs by unlocking related industries such as the creative sector, content development, gaming, esports and cybersecurity. As these industries grow and develop, they will in turn also drive other adjacent sectors such as renewable energy, manufacturing, logistics and education.
Bahrain's ultimate goal is to become a knowledge economy, and having AWS's cloud infrastructure is a crucial step in that direction. Without a best-in-class digital ecosystem, Bahrain would not be able to achieve its goals and would not be able to future-proof itself. AWS's data centre is an important investment that has enabled further growth and investment in the sector.