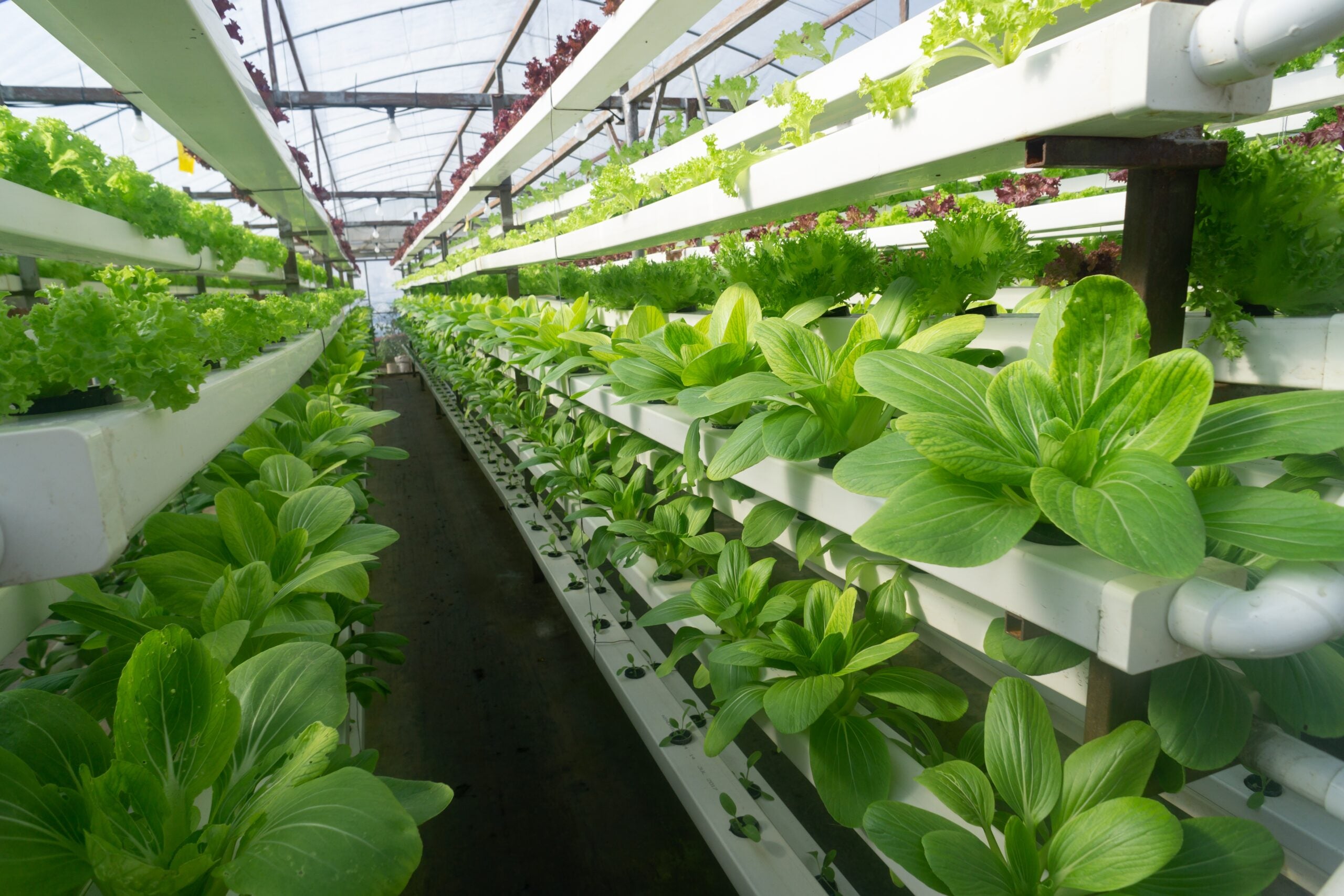 With populations on the rise and the climate becoming increasingly unpredictable, the issue of food security is escalating around the world, and the Middle East is no exception.
The UAE currently imports more than 85% of its food, and events such as the pandemic have demonstrated that improving food security is a priority. The country's government has been quick to recognise its importance and has acted decisively to push towards more self-sustaining practices. Now, the UAE aims to harness the innovation taking place here and export it to the world.
The country's capital, Abu Dhabi, has been a central part of these efforts. In recent years, the emirate has become a world-class AgTech hub – and this drive for innovative solutions is creating significant opportunities for global businesses and investors.
Turning the tide
The UAE is making big moves to overcome its challenges. In 2018, it launched its National Food Security Strategy 2051, aiming to ensure access to safe, nutritious food through resilient and sustainable agricultural practices. In June 2020, the Cabinet approved the national system for sustainable agriculture to improve the efficiency of farms and enhance self-sufficiency, including cutting annual water consumption by irrigation by 15%.
As a result, the country is making progress towards greater food security. Over the past 20 years, it has reduced food imports as a proportion of total merchandise imports, remaining below the global average since 2006.
Between 2018 and 2019, the country moved from 31st to 21st in the Global Food Security Index, which takes into account food availability, affordability, quality and safety.
Technology is the way forward
Addressing global-scale food security challenges requires a radical, innovative approach. Technology will be fundamental to finding a new way forward for agriculture.
For example, the internet of things (IoT) is one technology that is transforming the way we farm. Agricultural organisations report a range of advantages that come from using IoT. Improved operational efficiencies ranks first, closely followed by enhanced insight and decision-making. With efficiency being top of Abu Dhabi's objectives for agriculture, the value of this technology is clear. Cost reduction also features in the top five advantages, an obvious plus for business operators.
Embracing and nurturing AgTech is a priority for the Abu Dhabi government. Last year, ADIO announced more than AED500m in incentives to bring global AgTech pioneers to Abu Dhabi, as part of its overall AED2bn Innovation Programme under Ghadan 21.
The programme is tailored to support innovation in high-growth sectors, including AgTech, and provides incentives for both Abu Dhabi-based and international AgTech companies to accelerate their growth in the emirate.
World-class infrastructure is being developed in the emirate. The Abu Dhabi Developmental Holding Company recently announced plans to build an AgTech Park in Al Ain spanning 200 hectares (ha), with the capacity to produce 39 kilotonnes of fresh produce per year. It will be the UAE's first fresh produce AgTech industrial park and will position the UAE as the region's leading farming hub.
AgTech innovation in action
In 2020, ADIO's Innovation Programme supported a total of seven innovative AgTech companies looking to grow in Abu Dhabi, including AeroFarms, RDI, Madar Farms and RNZ.
Aerofarms, a world leader in vertical farming, is building an 5,016m2 R&D centre in Abu Dhabi, which will be largest indoor vertical farm of its kind. Construction began in June this year, and it is expected to be operational in Q1 2022.
RDI was the winner of 'Best Innovation by a Start-up' at the Global Forum for Innovations in Agriculture in 2019. It has established a new regional hub in Abu Dhabi's KIZAD and is developing an innovative irrigation system to transform water usage and increase crop yields. In collaboration with Abu Dhabi Agriculture and Food Safety Authority, it is also preparing to launch its Centre for Global Sustainability.
In KIZAD, UAE-based AgTech company Madar Farms plans to build the world's first commercial-scale indoor tomato farm using LED lights. RNZ aims to set up a state-of-the-art R&D centre for agri-input solutions.
Extending Abu Dhabi's AgTech ecosystem into space, ADIO has also partnered with US-based Nanoracks to build the world's first commercial AgTech space research centre, its 'StarLab', on the ground in Abu Dhabi.
On top of this, Abu Dhabi will soon be home to the world's largest indoor farm, thanks to a collaboration between Dutch GrowGroup IFS and Abu Dhabi-based RainMakers Capital Investment. At 17.5ha, it will produce more than 10,000 tonnes of fresh vegetables every year.
Homegrown innovator Pure Harvest secured a first-of-its-kind US$50m structured Sukuk financing solution in March 2021, to fund its tech-enabled year-round production of premium fruits and vegetables.
Understanding the opportunity
Accounting for 87% of UAE's area, the emirate of Abu Dhabi is rich in land availability and enjoys year-round natural heat and sunlight, making it the site of great potential for advanced agriculture and agricultural business.
Agricultural land allocation is offered at preferential low rates, with Musataha agreements enabling favourable land prices and lease length, land use on large-scale farm operations, free zones with dedicated agricultural space, and experience and land location in proximity to major cities and ports. Low operating costs are possible thanks largely to Abu Dhabi's strong energy generation capabilities.
The emirate is home to more than 24,000 farms and provides access to the largest agricultural producers in MENA and Asia. Within the emirate, 60.3% of the arable land is found in the Al Ain region.
Known as the 'Garden City' and a World Heritage Site, Al Ain is an oasis city renowned for its greenery. The region's oases are recognised by the UN's Food and Agriculture Organisation for their importance in terms of genetic resources, biodiversity and cultural heritage, with the largest oasis covering 1,200ha and being home to numerous crops and fruit trees.
Public stakeholders such as ADAFSA, the Abu Dhabi Agriculture and Food Safety Authority, offer collaborative support to identify research themes and streamline licensing approvals for testing and piloting new R&D innovations. ADAFSA has also collaborated with ADIO to develop a pipeline of investment projects worth AED1bn with the aim to develop the food security and agricultural sustainability system of Abu Dhabi. This includes establishing a farm for research and improving forage products in Al Khatam to advance animal production.
Universities such as NYU Abu Dhabi, United Arab Emirates University and Masdar University are active in the AgTech space, presenting the opportunity for businesses to form research partnerships.
It is no wonder that Abu Dhabi is increasingly recognised by international investors and innovators as a global AgTech hub: the ideal location from which to help drive forward the future of agriculture and address some of the biggest challenges facing the world's population.
To find out more about AgTech investment opportunities in Abu Dhabi, download the Abu Dhabi Prospectus above, today.