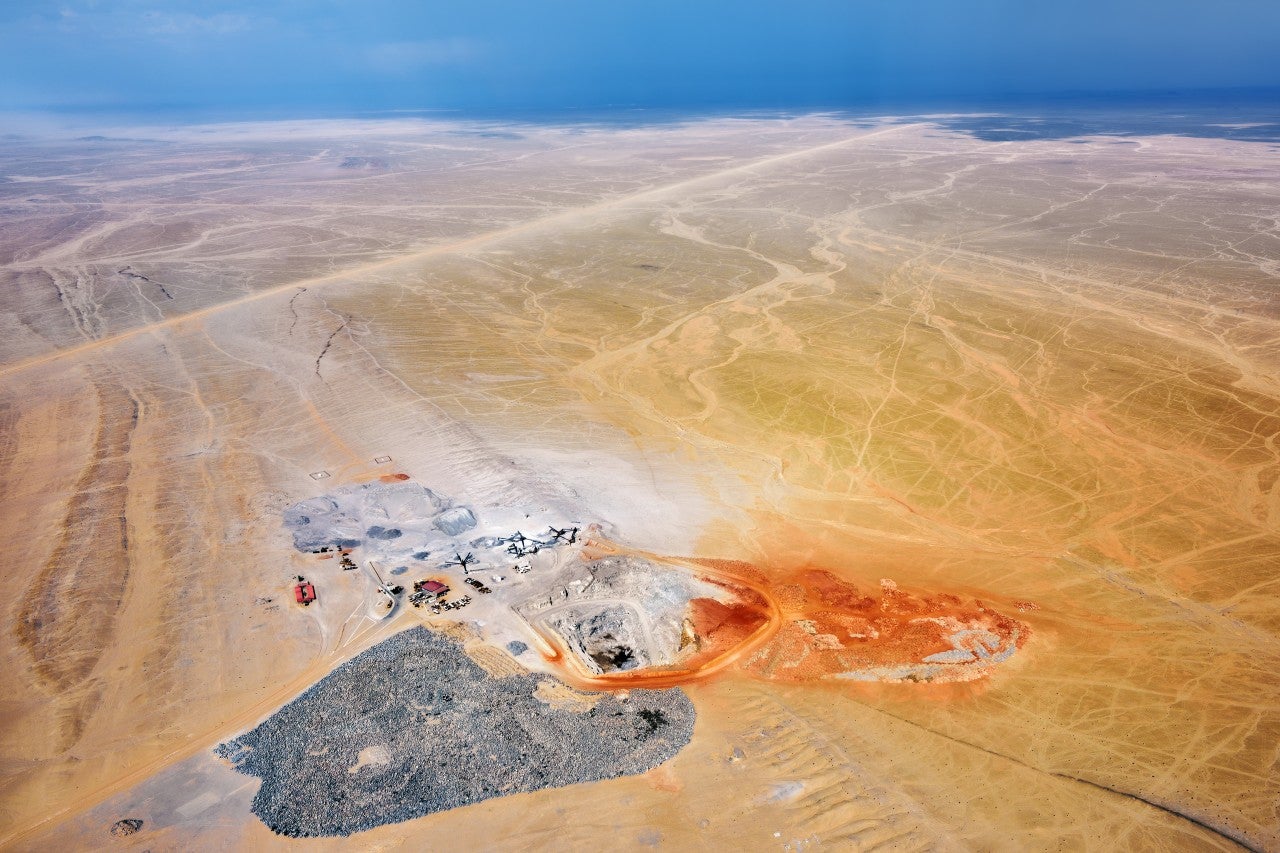 Foreign direct investment (FDI) into Africa's mines is expected to rise, and a flurry of investment deals in Namibia's mines at the tail end of 2022 are a prime example of renewed interest in Africa's wealth of natural resources.
Askari Metals, Osino and RioZim all invested in Namibian mining projects in the last quarter of 2022. In November, Osino won a 20-year mining licence for a gold project in Namibia (securing the environmental licence just last month).
Namibia's strong rule of law, combined with a government that has prioritised working with the private sector, has proved attractive for foreign companies.
The trend across Namibia is also being witnessed across the continent. Foreign direct investment (FDI) into mines – and oil and gas projects – across the African continent is expected to rise in 2023 following a sluggish 2022 continent-wide due to lacklustre investment conditions, Investment Monitor analysis finds.
Historically, gold and diamond mines have attracted the most attention from foreign companies, but as the energy transition picks up pace, Africa's vast deposits of rare earth minerals – needed for electric vehicle batteries – are turning heads. According to GlobalData analysis, a shortage of batteries is expected by 2025, with automakers, governments and investors keen to pre-empt this.
"There is not a great deal that can be done to alleviate this [impending shortage] in the short to medium term," says GlobalData analyst Daniel Clarke. "However, immediate and significant investment into mining and refining of the battery materials will eventually alleviate this shortage in the long term."
Untapped potential
Africa has some of the largest deposits of nickel, cobalt, graphite and lithium on Earth. The continent is expected to produce 40,000 tonnes (t) of lithium this year. By 2030, that number is expected to climb to 497,000t, commodities trader Trafigura estimates.
Even with demand for these minerals rising, and with the UN saying that Africa is home to 30% of the world's mineral reserves, investors are hesitant to invest in the continent, most often citing high risk, a lack of legislation and the rule of law, and low incentives for companies.
Over the past decade, policymakers and government officials on the continent have worked to flip the script on risk. A UN Conference on Trade and Development (UNCTAD) report found that between 2006 and 2011, Africa boasted the highest rate of return on FDI inflows at 11.4%. In Asia, the rate was 9.1%, and 8.9% in Latin America and the Caribbean. The global figure for that time frame stood at 7.1%.
Namibia, Tanzania, and Mauritania all saw improvements in their policy scores on the Fraser Institute's Annual Survey of Mining Companies 2021.
FDI on the rise in Namibia
As countries work to lower the perception of risk and improve investment appetite, in Namibia the message to investors is clear: "The government is open to having discussions with the private sector and collaborating to find solutions in line with Namibia laws and regulations," says Nangula Uaandja, CEO and chairperson of the Namibia Investment Promotion & Development Board.
Speaking at the Namibia Investment Summit in Dubai last year, President Hage Geingob reiterated that companies operating in the country have the right to repatriate profits earned.
"On these questions, let me reassure you that not only is Namibia a rule-based democracy with membership to international investment protecting conventions and instruments; we also have an independent judiciary that robustly enforces constitutionally guaranteed property rights for all domestic and foreign investors," he said.
In Namibia, these efforts are paying off. Overall investments in the country have spiked over the last two years, Harvard Growth Lab analysis shows.
Even without Q4 data, which is not yet available, last year (2022) was the best year on record for FDI into Namibia since 2016, when the country entered a recession. Levels haven't quite yet reached pre-recession levels, but with 2023 set to be a big year continent-wide, Uaandja is optimistic.
"We have investors applying every day for permits and visas," Uaandja says. She adds that the One-Stop Centre that was officially launched in October is proving instrumental for connecting investors to key business agencies while ensuring compliance with policies and legal requirements. Through the One-Stop Centre, investors can also find help navigating bureaucratic red tape.
Namibia also historically ranks highest among the countries in Africa in terms of security on Fraser Institute rankings. The country's work to maintain peace and security, put in place legislation and create an environment attractive to investors is paying dividends.
Namibia signed a memorandum of understanding (MoU) with the EU at COP27 in Egypt that will see Namibia provide the EU with a supply of raw materials, refined materials and renewable hydrogen. In August, the country also signed an MoU with Japan with the aim of securing a stable supply of oil and natural gas as well as nonferrous metal and mineral resources.
There are still areas where Namibia is looking to improve its rankings, with ease of doing business ranking being a top priority right now. Namibia is currently ranked 104th out of 190 economies.
According to Uaandja: "Rome wasn't built in a day, but we have made significant progress towards improving the ease of doing business and fostering a conducive environment for doing business. This is evidenced by the feedback we are getting from the private sector; they are seeing a commitment from the government to implement the necessary reforms that streamline doing business in Namibia."
To learn more about investment opportunities in Namibia, download the free whitepaper here.