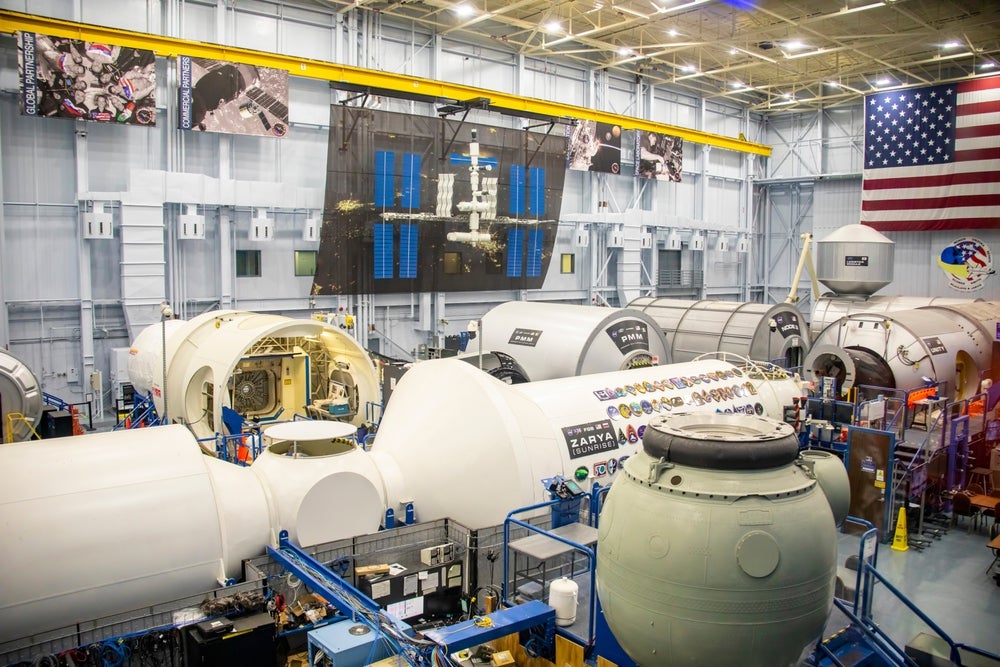 The commercial space age is officially here. Around the world, the feverish excitement that marked the 1962 launch of the US space programme is very much alive today.
In January 2020, SpaceX's constellation of Starlink satellites became the largest in history. In July 2021, Blue Origin launched its first crewed space flight, and the Artemis I mission – the first in a series by Nasa aimed at landing the first woman and person of colour on the moon – got under way in November 2022. Even for casual observers, it is evident that humanity's ambitions are reaching further into the galaxy than ever before.
These observers may be less aware of the degree to which teamwork between private companies helped bring the recent spate in space activity to fruition. The Artemis I mission, for example, utilised a brand-new spacecraft – Orion – arising from collaboration between Lockheed Martin and Boeing. The exploration spacecraft broke records upon splashing down in December 2022, having travelled more than 270,000 miles from earth – the furthest a craft designed to carry humans has ever flown.
However, it isn't just major aerospace corporations getting in on the action. The facilities and manpower offered at Houston Spaceport, for example – one of the US's 12 FAA-licensed commercial spaceports, and the only one located in a true urban setting – is attracting a new generation of space start-ups to the region. They are working in tandem to create lunar landing equipment, vehicle interface hardware and spacesuits, forming the foundation of the entire Artemis Programme.
With GlobalData estimates predicting the space economy could be worth $1trn by 2040, industry leaders and entrepreneurs are hunting for the hubs that will allow them to stake a claim. Examining early success stories may provide valuable insights into what it takes to succeed in the burgeoning sector of commercial aerospace.
Axiom Space – suited for the future
Since its founding in 2016, Axiom Space has been one of the space industry's breakout success stories. Just last year the company opened a new state-of-the-art headquarter campus at Houston Spaceport, announced plans to build a 146,000ft2 facility in nearby Webster to house engineering operations, and completed the world's first mission to the International Space Station (ISS) with an all-commercial crew. The mission covered 6.3 million miles, 15 days aboard the ISS and 26 science payloads. By 2025, the company aims to be the first commercial space station in low-earth orbit – construction of which has already begun in its Houston home.
Before then, Axiom has an array of additional ISS missions scheduled and will ramp up its collaboration with Nasa on forthcoming Artemis missions. In January 2023, the company was awarded a $228m task order to develop next-generation astronaut spacesuits under the Nasa Extravehicular Activity Services contract – worth up to $3.5bn. The new spacesuits will provide advanced capabilities for accessing, working and living in microgravity. It means the first woman on the Moon, landed there by Nasa, will be wearing Axiom's xEVAS spacesuits, beginning with Artemis III.
Intuitive Machines – major plans ahead
This month, Intuitive Machines celebrated its tenth anniversary. In addition to the construction of a new 125,000ft2 at Houston Spaceport, and plans to go public, the company is marking the occasion with some landmark launches. In June, its Nova-C lander will head to the lunar South Pole with five science payloads for Nasa's Commercial Lunar Payload Delivery Services programme – the first US-led mission to the moon's surface since Apollo 17 in 1972. Later in 2023, Intuitive plans to deploy the Micro Nova Hopper – an extreme mobility lunar vehicle – to explore permanently shadowed areas of the moon. This second mission will explore the potential for exploiting the moon's surface for drinking water, air and rocket fuel.
Intuitive shows no signs of slowing down next year. It plans missions to explore the Reiner Gamma lunar swirl, a constellation of five satellites orbiting the moon to provide continuous line-of-sight communication for missions on the lunar surface. Alongside Northrop Grumman, Intuitive is designing a surface rover – the Lunar Terrain Vehicle – that will become the cornerstone of lunar transportation once manned Artemis missions start reaching the surface. All the missions will be monitored from Intuitive Machines' high-tech mission control – Nova Control – in Houston.
Collins Aerospace – collaborate to accelerate
Collins Aerospace – a unit of Raytheon Technologies – is set to play a major role in the next era of the space race from its new base in Houston Spaceport. Last year, Collins opened a 120,000m2 facility at Houston Spaceport, including 10,000m2 dedicated to Houston's first-ever spaceflight incubator. The company's next-generation spacesuit – comprising more than 18,000 parts and providing its wearer with everything from hydration to communication – is being rolled out for ISS missions, and Collins is one of a handful of Houston-based companies competing to provide hardware worth up to $3.5bn in the years leading to 2034. This will become the cornerstone of space exploration efforts by Nasa, the Artemis Programme and other commercial space projects.
The space start-up boom
Axiom, Intuitive and Collins were all founded within the past ten years. Their pioneering efforts will enable astronauts of tomorrow to reach the moon and beyond – and all are drawing on the unique benefits of their Houston base to drive business forward.
Houston is already home to more than 500 aviation and aerospace companies worth a combined $3bn. The city hosts 23,000 aerospace professionals – a number that is set to grow as graduates from the region's 20 universities and colleges join the workforce each year. Public and private partnerships are deepening, with the Ion – a 266,000ft2 start-up hub comprising office and communal space for Houston's academic and corporate elites – providing businesses based at the site with Nasa support to tackle aerospace innovation via the Aerospace Innovation Accelerator for Minority Business Enterprises, launched in 2021, and Nasa's tech transfer centre.
One of the cornerstone projects responsible for catalysing the rapid growth in the commercial space sector is Houston Spaceport, which serves as a lead centre for collaboration and innovation for the industry. Its proximity and collaboration agreements with JSC offers innovative companies located there the unique opportunity to tap into Nasa's assets and expertise. Collins, Intuitive and Axiom already have sites or planned expansions in and around the Spaceport. Their prolific rate of innovation and collaboration would not be possible without the world-class infrastructure and support available at the site.
Axiom, Intuitive and Collins have been breakout aerospace success stories of recent years, but opportunities for disruption abound for newcomers over the coming decade. Businesses serious about making their mark on the space race can do so by ensuring they are in an environment that will help them to thrive. Houston is the perfect place to do so – with the city's Spaceport and other start-up hubs eagerly awaiting new collaborators.
Download the whitepaper on this page to find out more.