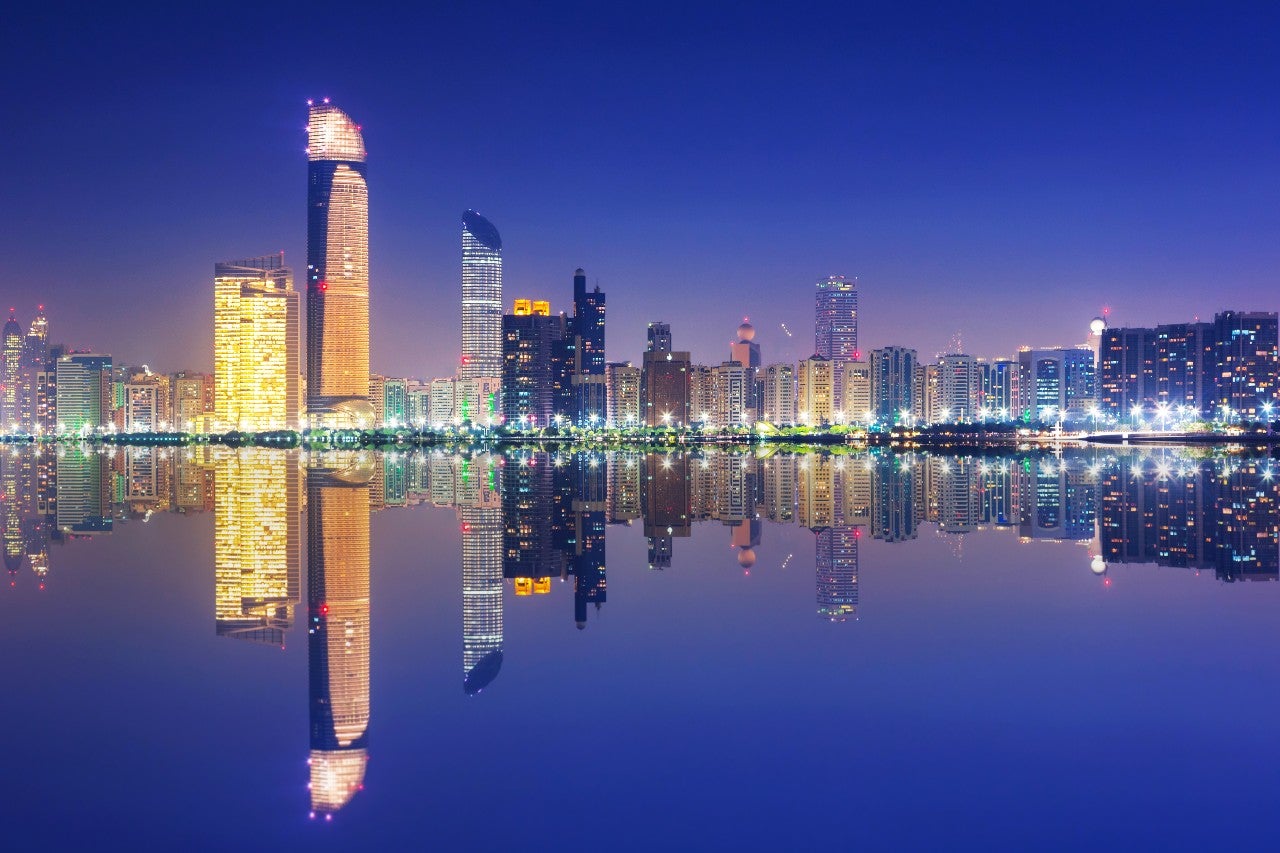 The health of the UAE economy and the outstanding prospect it presents for overseas investors and those looking to relocate or expand their business into new markets has been highlighted by new research from foreign direct investment (FDI) website Investment Monitor, drawing on analysis of the patterns of the subsidiaries of 2,000 of the world's top companies.
Abu Dhabi, the country's capital, is a hub of economic resilience and flexibility, which has made FDI a priority. Its dynamic institutions and numerous industry-leading initiatives continue to provide investors with world-class opportunities, and the trend analysis indicates that there is no better time to invest than now.
A prime location for subsidiaries
The establishment of subsidiaries is an important vehicle for corporate expansion activity and a crucial component of cross-border and domestic investment.
"While it is true that how much value a subsidiary creates for its host country varies considerably, as does the number of jobs it might create, the choice of location for legal subsidiaries reveals a lot about global business patterns and preferences," explains Courtney Fingar, Investment Monitor's editor-in-chief.
This analysis showed that the UAE remains the go-to location for subsidiary establishment within the MENA region, attracting 727 subsidiaries, almost 200 more than second-placed Israel (560) and almost twice as many as third-placed Egypt (395).
Strategically located, Abu Dhabi offers outstanding market access, with connectivity infrastructure including two major seaports, international air connectivity and the region's largest integrated trade, logistics and industrial hub, Khalifa industrial free zone (KIZAD), providing strong opportunities to expand into the MEASA region and around the world.
The emirate has been selected as a prime location for operations by a number of leading international companies.
Since opening its Middle East headquarters in Abu Dhabi's Masdar City in 2014, technology multinational Siemens has continued to demonstrate its commitment to the emirate and the region. One of the world's most sustainable cities, Masdar City provides an outstanding environment for energy innovation. Siemens is part of a current partnership with Marubeni and the Masdar energy company, with the aim to develop a pilot green hydrogen production plant in the city.
Abu Dhabi is also home to offices of the world's four largest professional services companies, PwC, KPMG, EY and Deloitte. This is a strong indication of a thriving B2B market, demonstrating that there is an abundance of business opportunity. In the financial services space, HSBC's Middle East subsidiary operates from Abu Dhabi, and Standard Chartered opened an office in the Abu Dhabi Global Market (ADGM) in 2020. This trend in recent years for international companies to base their Middle East operations from Abu Dhabi is an indication of its reputation as a thriving economy and will, in turn, stimulate its further development and resilience.
There were almost three times as many US subsidiaries in the UAE as those from the second-ranked country (France) and almost as many as the rest of the next three biggest countries added together (France, UK and India), indicating that the US has identified the UAE as a prime location for doing business.
With numerous FDI initiatives under way to attract investment from a diverse range of geographies, it is likely the gap between the US and the other top economies will close in the next few years. Even if the US continues to sit comfortably in the top slot, Abu Dhabi is leading the way to make the UAE a global investment prospect.
Abu Dhabi Investment Office (ADIO) was formed in 2019 to encourage FDI in the emirate, in order to boost economic growth and competitiveness. This year it opened international offices in Beijing, Frankfurt, London, New York, Paris, San Francisco, Seoul and Tel Aviv. It offers diverse financial and non-financial incentives to support companies as they establish operations in Abu Dhabi, enabling them to take full advantage of an inspiring and empowering location for investment.
Spearheaded by the Ghadan 21 accelerator programme, Abu Dhabi developed some of the first public-private partnership (PPP) projects in the region. ADIO's new PPP framework, established in 2020, gives domestic and international investors the opportunity to invest in infrastructure projects and the delivery of public services. These projects are built and operated in compliance with ADIO's environmental, social and governance principles to ensure sustainability is at the core of major infrastructure development in the emirate. Abu Dhabi was the first emirate in the UAE to pre-qualify an Israeli company for a PPP proposal submission. ADIO's aim is to continue to make these opportunities more accessible and more sustainable, while giving investors the opportunity to be part of Abu Dhabi's development. Projects currently include the Yas Island Community Market Project and the Zayed City Schools PPP project.
Abu Dhabi's free zones and industrial parks, including KIZAD and the ADGM, provide huge business incentives to investors, including 100% foreign ownership and full repatriation of profits. This is a highly attractive prospect for foreign investors.
Recent collaboration initiatives are forging strong links with other countries. In March 2021, the Abu Dhabi sovereign investor Mubadala announced GBP 800m (AED 4bn) investment in UK life sciences companies, which is expected to lead to billions of dollars of reciprocal investment between the UK and UAE. German multinational ThyssenKrupp recently signed an agreement with UAE-based green energy company Helios to perform a technical study for a new green hydrogen and ammonia facility, to be constructed at KIZAD in Abu Dhabi.
Fintech's growing significance as a driver of growth and investment in Abu Dhabi
Both technology and financial services rank in the top three sectors in terms of the number of subsidiaries in the UAE. Compared with most other areas of economic activity, financial technology (fintech) is both relatively new and specialised. This is a mark of how well the country, and especially Abu Dhabi, has embraced market trends, providing disruptive fintechs with the vibrant ecosystem, flexible regulatory frameworks and wealth of both tech business and tech talent to kick-start industry-leading businesses.
The award-winning ADGM implements the principles of English Common Law and has various initiatives for innovative financial services companies and fintech start-ups. Its RegLab was the first regulatory sandbox of its kind in the region, providing an environment in which fintech innovators can test their products before deploying them. The upcoming FinTech Abu Dhabi conference, the region's leading fintech festival, will bring together incumbent financial institutions and fintechs to foster collaboration, innovation and creation for the fifth year.
UAE remains a resilient economy for investment
Further data supports the long-term resilience of the UAE economy. Analysis of UNCTAD's World Investment Report shows that FDI in the UAE increased 11.2% between 2019 and 2020, and the country performed well through the Covid-19 pandemic, with a quick and determined government response at all stages of the crisis helping the country to experience less of a decline in investment than the global average. In March 2020, Abu Dhabi announced its Covid-19 recovery stimulus package, as part of the Ghadan 21 accelerator programme. The FM Global Resilience Study 2021 ranked the UAE economy first in the region for resilience. This has allowed it to outperform the global average over the past 18 months, a trend that shows little sign of slowing down.
This picture of resilience is reinforced by the remarkably consistent levels of the share of global greenfield FDI investment that the UAE has captured over the last decade. Since 2010 it has rarely dipped below 2%, with a recent surge closer to 3%.
With a vibrant ecosystem and opportunities for large enterprises across multiple industries in Abu Dhabi and with the UAE's recent announcement of 50 new economic initiatives to attract AED 550bn (US$150bn) in FDI in the next nine years, now is the time to explore unique opportunities in the capital.
To find out more about Abu Dhabi's outstanding investment opportunities, download the Abu Dhabi Prospectus.