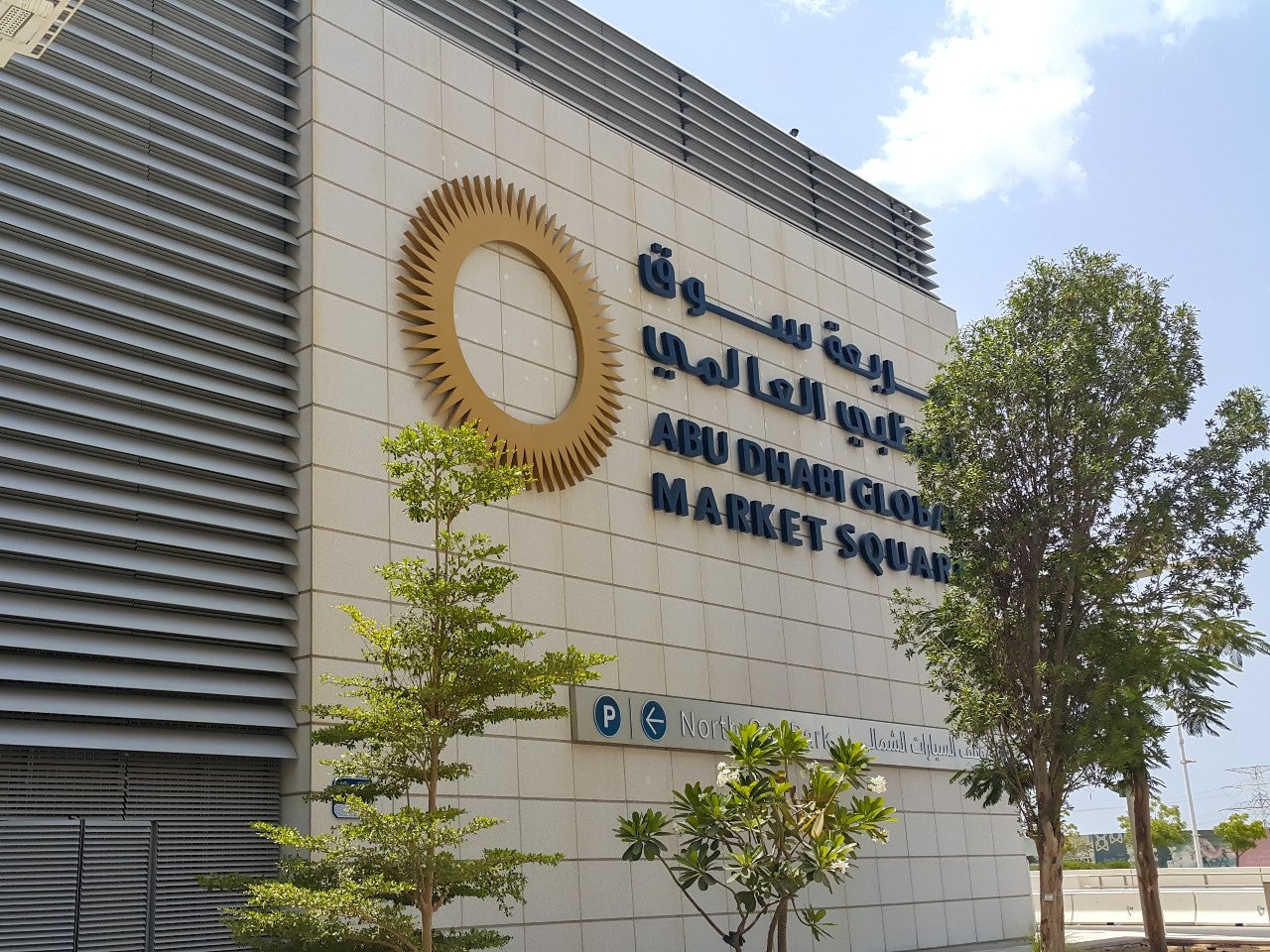 By improving access to financial services, fintech enables financial inclusion and bolsters economic stability. Today's consumers, especially younger people, are demanding more from banking institutions, leading a global trend towards the digitisation of financial services.
"Fintech is helping diversify and create a more robust and sustainable economy," says Emmanuel Givanakis, CEO of the Financial Services Regulatory Authority (FSRA) of award-winning international financial centre Abu Dhabi Global Market (ADGM). With the growth of the UAE's non-oil sector projected to be 4% over the next two years, fintech will be a crucial element of the region's future-focused economy.
In the last decade, the financial services landscape has been transformed in Abu Dhabi, and the emirate is rapidly growing into a global fintech hub, making it an attractive destination for ambitious international fintech start-ups.
This creates a virtuous cycle for innovation and economic development. "In Abu Dhabi, the growth in economic activity unlocks opportunities for venture capital funds, including giving the wider start-up community access to more funding," Givanakis explains.
The UAE is also seeing increasing demand for cutting-edge digitalisation in the financial sector, with five in ten UAE citizens reporting that they plan to use cryptocurrencies within the next year and 63% saying that they are more open to using them now than they were a year ago, according to a survey by Nickel Digital Asset Management.
Behind the rapid rate of innovation in Abu Dhabi's fintech sector is a highly supportive environment for disruptive tech companies and business more broadly, backed up by a uniquely enabling framework of regulation and regulatory supervision, with ADGM at its heart.
The importance of regulation
"A proportionate and flexible regulatory environment is fundamental to supporting fintech innovation," says Givanakis. It allows smooth transition and adoption of fintech and provides clarity to fintech participants.
"As we have entered the age of digital finance, the risks around data protection, information privacy and money laundering are becoming only more pertinent on a global scale," he explains. "The right regulatory environment is essential in order to mitigate the risks."
The FSRA has been ranked the number one fintech regulator of the year in the Middle East and North Africa (MENA) by Seamless Middle East and most innovative MENA fintech regulator of the year by FinX.
"Globally, it is essential to avoid significant divergence between regulations, in order to avoid creating inappropriate arbitrage opportunities," Givanakis adds. An outward-looking regulator, the FSRA has strong relationships with other financial services regulators around the world. "We at ADGM are committed to the growth in Abu Dhabi of a global marketplace that is outward-looking and engaging rather than introverted or protectionist," says Givanakis. This benefits the global market and generates strong opportunities for foreign investors.
ADGM: Global fintech ambition
"At ADGM, we are building a one-stop shop ecosystem for fintech," says Givanakis.
The FSRA has established powerful enabling regulation with the flexibility to move with emerging trends. In 2016, ADGM established its fintech regulatory framework for innovative technologies. In 2017, it brought in the region's first venture capital fund framework, and in 2018, it created a regulatory framework for online private financing platforms and a virtual asset framework, the first of its kind in the region.
"We were the first jurisdiction in the region to launch a regulatory sandbox to allow firms to come and test and deploy fintech innovations in an environment supervised by the regulator before launch," says Givanakis. Recently, it has evolved into the Digital Lab, which now also provides a virtual marketplace for financial institutions, venture capitalists, governments and academics from across the world to connect and collaborate on new innovative fintech ideas.
"The RegLab was the launching pad into the Fintech Abu Dhabi festival," Givanakis adds. "It has gone from strength to strength. We are in our fifth year now and getting over 5,000 people attending annually." The festival, which will take place this November, brings together high-profile speakers and industry stakeholders from all over the world.
"An important role of regulators is listening to the market and adjusting our framework for that market to thrive in a fair, safe and transparent way," says Givanakis. A dynamic and collaborative hub, ADGM works with stakeholders from financial institutions, investors and innovative start-ups to government agencies and academics to understand their needs and to mitigate risks.
ADGM has been ranked first as financial centre of the year in MENA for four consecutive years since 2016 by Global Investor magazine. Pyypl, an international payment app and ADGM digital lab participant, was recently ranked seventh in the UAE's top ten rising companies on the 2021 LinkedIn top start-ups list. FinTech AD Innovation Challenge 2020 Finalist Finverity has collaborated with ADGM to become an award-winning mid-market supply chain finance platform and the first to connect institutional-level funders and fund and asset managers.
All the ingredients for fintech innovation
Abu Dhabi and ADGM have all the resources to lead the way into the future of financial services.
Abu Dhabi is home to some of the region's biggest banks, including First Abu Dhabi Bank and Abu Dhabi Commercial Bank, and $370bn in banking assets. First Abu Dhabi Bank is leading the way to embracing digital, becoming the Middle East's first bank to fully digitise the account opening process for small and medium-sized businesses in November 2020.
With more than two thirds of the UAE's wealth centralised in the capital, Abu Dhabi's public and private institutions, notably Abu Dhabi Investment Authority and Mubadala Investment Company, are among the largest and most valuable investment organisations in the world.
Capital is essential to the success of burgeoning fintech ventures, and Abu Dhabi presents abundant capital-raising opportunities. Alongside venture capitalists, the emirate is home to a range of other private funding options, including angel investors, incubators and accelerators, such as Plug and Play and Microsoft for Startups. The Abu Dhabi Securities Exchange is one of the region's leading trading exchanges, giving companies the chance to access one of the world's largest capital pools and a broad investor base.
The power of fintech is being embraced. In 2020, the Central Bank of the UAE established a fintech office to coordinate national fintech efforts. In Abu Dhabi, the TechStars Hub71 programme, as well as ADIO's Plug and Play Abu Dhabi Fintech programme and Microsoft Growth X, connect large financial institutions with disruptive fintechs from around the world to foster collaboration, enable market access and support the development of new ideas.
This is helping nurture a fertile and future-forward fintech ecosystem. This September, MidChains, an Abu Dhabi virtual asset exchange backed by sovereign investor Mubadala and based at ADGM, completed its first trades on four cryptocurrencies including Bitcoin. As part of its Innovation Programme, ADIO has recently partnered with two financial services companies with an international footprint: UK-based asset manager Florin Court Capital and Abu Dhabi's specialist advisory and investment practice Tribe Infrastructure Group. Aiming to scale the ecosystem further, Hub71 start-up NymCard recently signed a partnership with Arab Financial Services, the leading digital payment solutions provider and fintech enabler in the region.
"As well as business advantages, there is a lifestyle opportunity here," Givanakis adds. "It is a thriving business hub with excellent infrastructure and residential communities." Abu Dhabi is recognised as the most liveable city in MENA and was voted the safest city in the world this year for the fifth consecutive year.
The UAE's Golden Visa is promoted as part of the Thrive in Abu Dhabi programme, which promotes long-term citizenship for talent in target areas – and that includes fintech. In September 2021, the country also opened applications for a five-year, multiple-entry tourist visa.
This is just the beginning, Givanakis explains: "The goal is to work towards the growth of financial services including fintech within Abu Dhabi, the region and globally."
Find out more about investing in fintech in Abu Dhabi by downloading the Abu Dhabi Prospectus above/below.