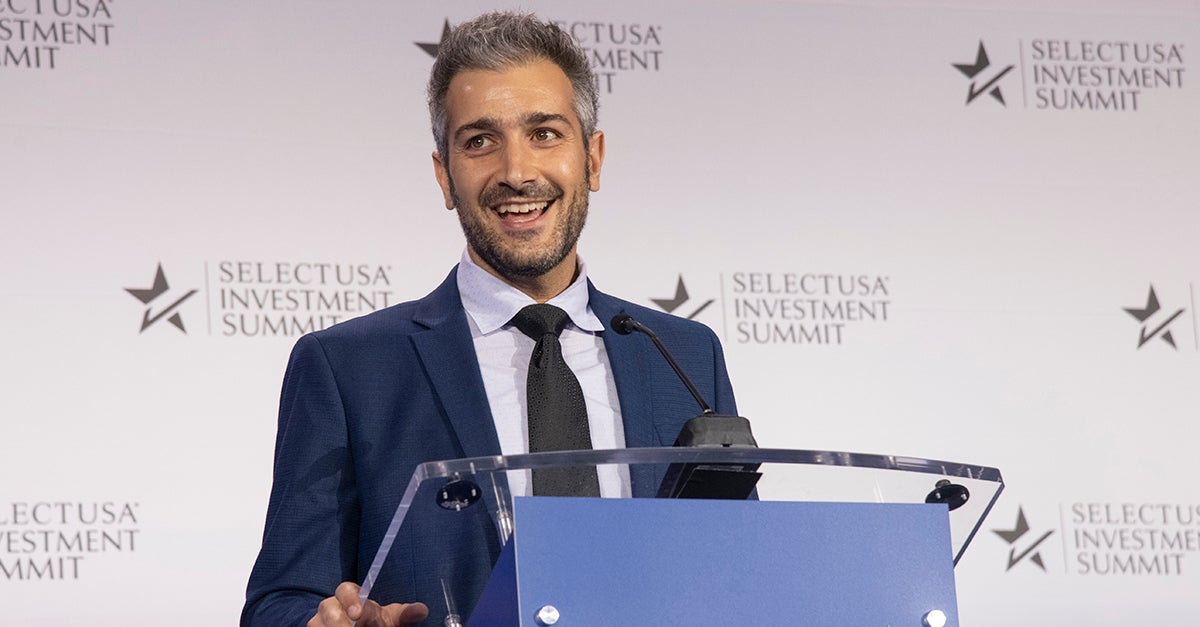 Since its founding in 2011, JobsOhio has helped to change the employment landscape of Ohio. Acting as the state's private economic development corporation, it has created programmes and made investments that nurture economic growth, as well as attract companies looking to expand.
One such company is Modula, an Italy-based manufacturer of vertical lift modules (VLMs) for parts storage and retrieval, which was looking to capitalise on interest from the North American market by expanding to a second US location.
JobsOhio president and CEO JP Nauseef was joined by Ohio Governor Mike DeWine and Modula CEO Antonio Pagano in an online discussion about the move.
Modula was experiencing rapid growth, so when looking for a new manufacturing site that would be responsible for building its vertical storage systems, the company needed a facility that had the capacity to handle both its immediate and future needs.
According to Pagano: "We wanted to explore possibilities for the imminent expansion of our operations. We were looking at different states, and our choice brought us to Ohio for several reasons. Essentially, the main reason is the logistic advantage for freight shipment out of our plant, but we could also be very close to the majority of our customers and our suppliers."
The solution
A former printing plant in south-west Ohio proved to be the perfect fit for Modula's plans. Not only did this facility offer the space and capabilities for manufacturing, but it could also function as a logistics hub by utilising the region's transportation infrastructure to support product delivery. It gave the company easy access to its customers and suppliers and the extra square footage would allow for further expansion as the company continues to grow.
As a perfectly positioned logistics hub, the Ohio facility is the centre point for receiving parts from suppliers that can then be used for manufacturing on-site or shipped to Modula's other US location.
"If you want to grow nowadays, you have to be in the United States," Pagano explains. "Setting up an operation in the US is easier than you would think, particularly if you are partnering with good companies, and JobsOhio has helped us a lot on the move to the US. The level of support has been extremely smooth and professional."
Turning challenges into opportunities
In 2019, Modula announced a $26.5m investment in the new US facility that will support the manufacturing of 2,000 VLMs per year and create 100 new jobs. Ohio is the ideal location for creating new employment opportunities due to its expansive workforce and education programmes that focus on upscaling in-demand skills.
According to Governor DeWine: "It is exciting to see Modula's continued growth and what they are doing with manufacturing and creating more jobs. We have an amazing workforce with a great work ethic and tremendous talent.
"Secondly, what Ohio has to offer is something unique; and that is JobsOhio. This is a private economic development team, and they all have the be ability to move very quickly, and that is something that government doesn't usually do very well."
The agility with which JobsOhio can support business was especially important due to the global economic instability at the time. The announcement that came in 2019 was at the precipice of a turbulent era, with the Covid-19 pandemic putting a halt to manufacturing across the world. Despite these obstacles, Modula turned challenges into opportunities, utilising remote working where possible and managing to get the facility up and running by September 2020.
Why Ohio?
Ohio ranks among the world's largest economies, drawing new companies in with the state's skilled workforce, rich resources, expanding technological capabilities and educationopportunities. Combining Ohio's unique value proposition with the competitive advantage JobsOhio's unique structure provides, the state should be at the top of any list when looking for expansion and relocation opportunities.
Contact JobsOhio here to find out more.