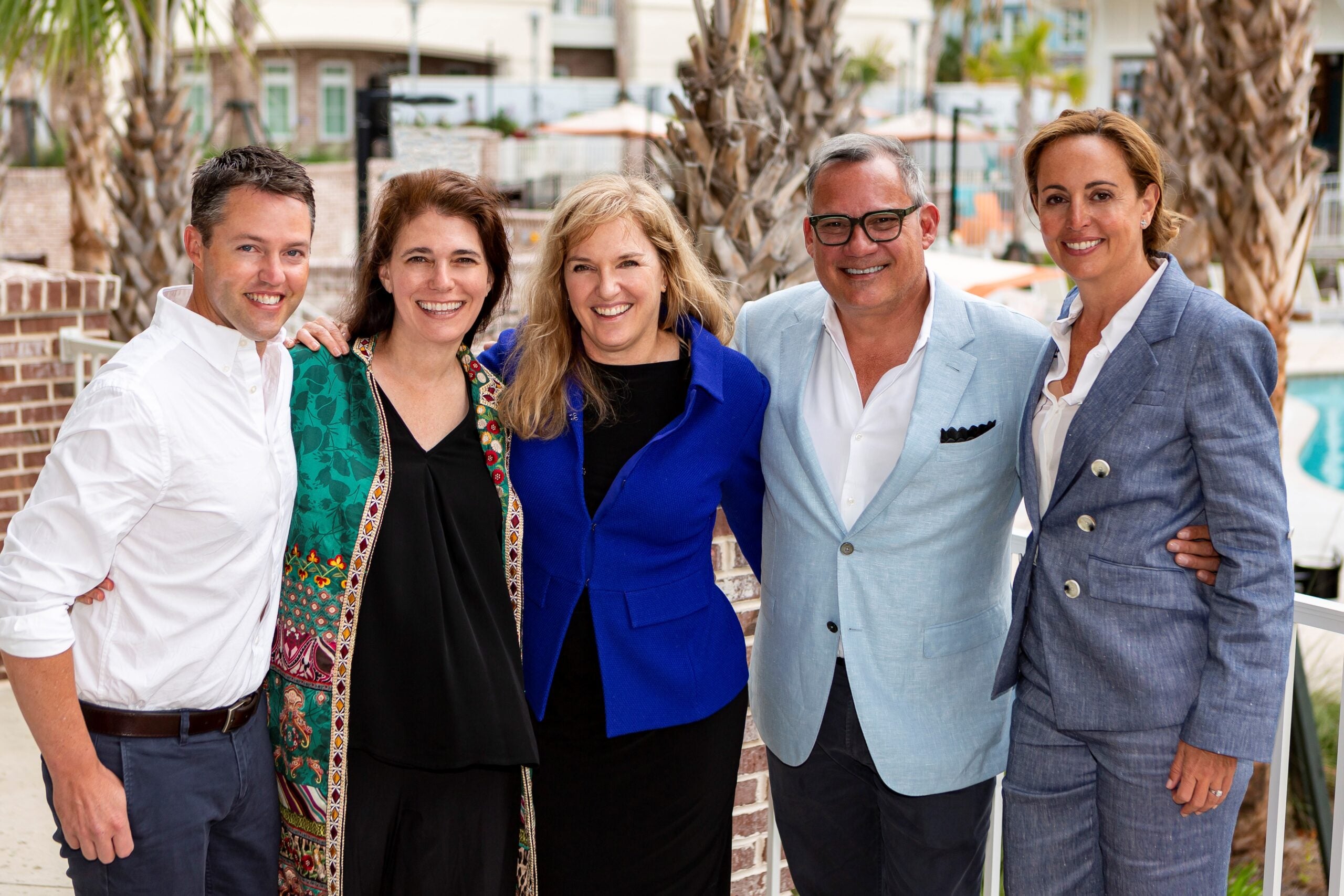 The geography of innovation is changing in the US and around the world. Where concentrated tech hubs like Silicon Valley once ruled as the ultimate paradigm for technological activity, innovation is increasingly flourishing in emerging mid-size cities as well.
The transformation of Charleston, SC from tourism haven to business hub is a prime example. Right now, the spotlight is on the life sciences industry, as healthtech companies and entrepreneurs keen to make their mark discover in Charleston the connections, infrastructure and talent they need to succeed.
Noting the city's potential to be a start-up hotbed many years back, John Osborne founded the Harbour Entrepreneur Center in 2013, one of the longest operating start-up accelerators in the south-east. A few years into that journey, a strong supportive ecosystem had been built and deal flow was taking off. The next major milestone, felt Osborne, would be the establishment of significant venture capital resources in Charleston.
The perfect opportunity came in 2015, when seasoned healthtech and green tech investors Amy Salzhauer, who had moved to Charleston years earlier, and Maureen Stancik Boyce, Amy's Boston-based business partner, viewed Charleston as the place to establish a fund. Their vision was a continuation of the impact investing they had been doing in Massachusetts since 1999, working with scientists to co-found companies if the technology itself could have a positive impact on human health or the environment.
"We wanted to start a fund that could invest in the kinds of companies that we used to help start," explains Salzhauer. "Those companies are oftentimes harder to fund because they may be very complicated scientifically, even though they have high potential." Teaming up with John Osborne, tech executive Carolyne LaSala and venture capitalist David Mendez, Good Growth Capital was established, with offices in Charleston and Boston.
Strong support for innovation
Since the beginning, Good Growth's differentiator has been its ability to evaluate complex technologies at an early stage. Fast-forward to the recent successful raise of its oversubscribed third fund at more than $100m, and Good Growth Capital is now one of the largest early-stage funds in the south-east.
"Often, the bigger funds are competing for allocation and follow-on rounds, and we are already there," says Salzhauer. "Charleston has been a fantastic place to do this from. There is a lot of opportunity here, there is a great ecosystem that John helped to create that is really coming together more and more. The hospital systems here are very willing to support innovation: the Medical University of South Carolina, Roper St Francis Healthcare and others throughout the state. That is a huge advantage to our health tech start-ups."
"Because of that ease of access, it is a great opportunity for companies to locate in Charleston that aren't currently here," agrees Osborne. "We can get them trial access and help grease the wheel for what they need to move forward. That might be more difficult in larger markets; it is going to take them longer, they are going to have higher barriers, it is going to be more expensive."
The Good Growth Capital team believes Charleston's life sciences market is at an exciting inflection point. "I can equate it to the software journey in Charleston," says Osborne, referencing the success of companies like Blackbaud, Benefitfocus, Automated Trading Desk and their spin-outs – all key early innovators in Charleston's tech growth over the past few decades.
He points to Vikor Scientific as an example of how the same success can be realised by Charleston-based healthtech businesses. The market-leading molecular diagnostics company was established in 2018 and has gone from strength to strength, expanding its footprint nationwide.
"Vikor Scientific has just been on an absolute rocket ship," remarks Osborne. "They have a beautiful spot in the city's life sciences cluster, they have been able to recruit talent, and they have raised the capital they need. They are a great testament to how it can be done in this industry and community."
Within Good Growth's own portfolio, Osborne and Salzhauer are excited about the potential for medical device start-up Obsidio to be among the region's next wave of success. The company is currently developing innovative biomaterials based on a unique hydrogel platform that has the power to transform therapeutic embolisation, interventional oncology and wound healing.
It helps that medtech start-ups or established companies considering the area can benefit from what Osborne calls Charleston's 'rising tide lifts all boats' mentality. "Because the ecosystem is still maturing and evolving, it is not so difficult to break into. Everyone wants to see each other be successful, and with that comes a lot of collaboration. An innovative founder coming to the market is going to be welcomed with open arms and introduced to anyone and everyone and all the resources they can get access to," he explains.
Sustainable and inclusive growth
For Good Growth Capital, a majority women-owned and managed firm, it is important that opportunities are open to everyone, regardless of an entrepreneur's background. "Being able to level the playing field and give the science the emphasis has served our investors really well," says Salzhauer, adding that 35% of Good Growth's portfolio CEOs are women and 34% people of colour.
Both agree that Charleston's business community has been extremely supportive of this mission for diversity and inclusion. "There is also another fund forming here that we are helping to support, led by an African American fund manager. It is called HI Mark Capital," says Salzhauer.
"I do think the perception is that a tourist town like Charleston wouldn't have this women-led fund thriving here, but really there is such a supportive capital community. It is also helpful that so many interesting people just choose to live here, so there is a lot of talent," she adds.
"We have had such an influx of talent and people moving to Charleston from all around the world that have made it a more diverse community," agrees Osborne, who has lived in Charleston for 25 years. "It is also contributing to that fair playing field that we all want to see."
The focus for the business community is now on productive, inclusive and sustainable innovation and economic development, with the flourishing life sciences start-up scene expected to be a key driving force. This is just the beginning of that journey for the market, believes Osborne.
"The more you see a few of those wins that are in motion right now, you are going to see an exponential acceleration of life sciences start-ups in the region," he says. "Equally, with the assets and infrastructure that the region offers, other life sciences companies are going to continue to look at Charleston as a place to locate and be successful."
Discover why global life sciences businesses are choosing this thriving region. Download the white paper 'Charleston, USA: A life sciences hub' here.