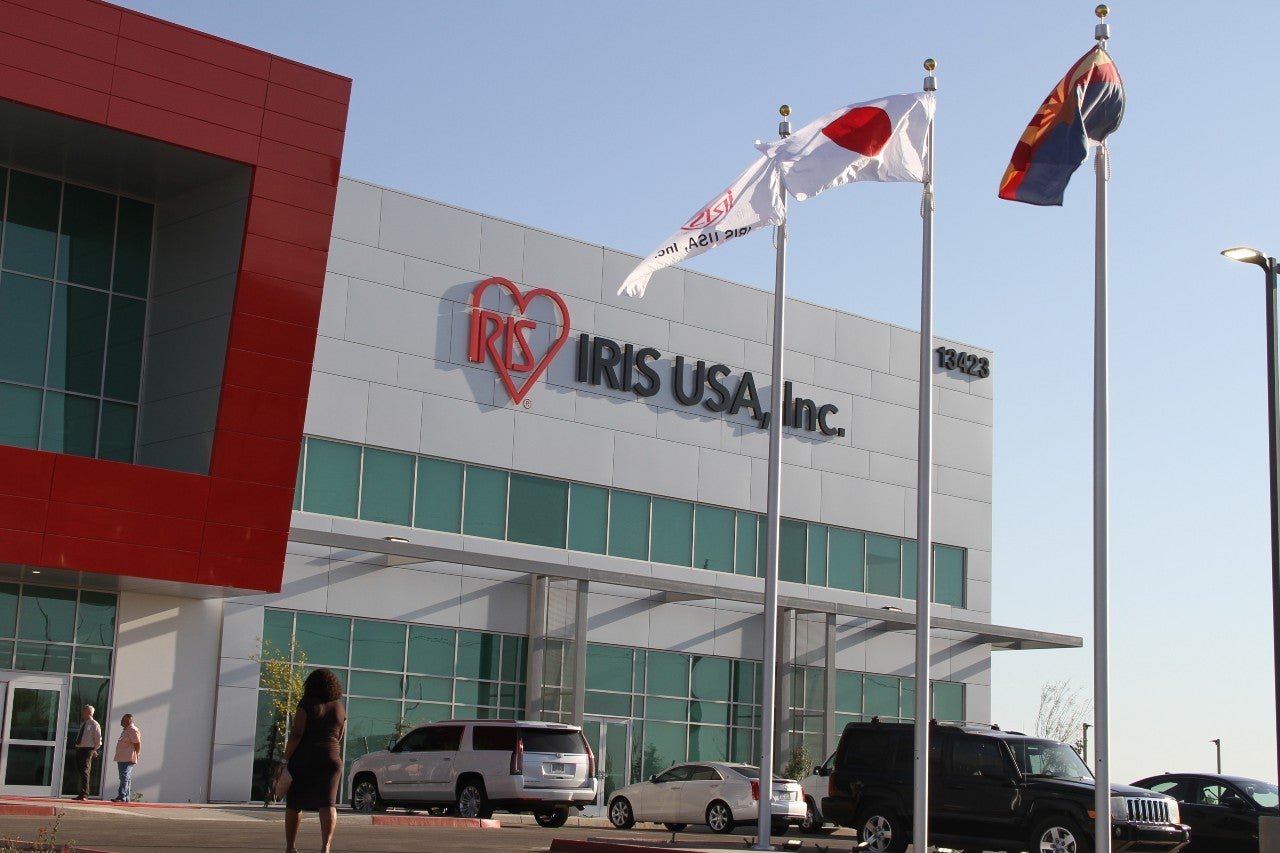 For today's rapidly growing companies, finding the right location for expansion can be one of the greatest challenges. Site selectors must consider a multitude of factors including proximity to market, logistics, workforce, land cost and availability, and many more.
The IRIS USA story
IRIS USA was established in the 1990s under parent company IRIS Ohyama out of Japan and today operates four manufacturing and distribution facilities in the US, offering an impressive assortment of home goods, appliances, pet accessories, and much more.
Originally, domestic product manufacturer IRIS USA was headquartered in Wisconsin, the site of its second US plant, which opened in 1997. In the early 2000s, the company saw continued growth and opened up a third plant in Mesquite, Texas. Shortly after that, IRIS made the decision to close its first US plant in Stockton because "it was just outrageously expensive to operate in California", says Chet Keizer, president of IRIS USA from 2003–18.
As the dust from the Great Recession began to settle, IRIS was prospering once again. "The business continued to grow, and we started to think about expanding in 2013, with the idea that we wanted to open up a Western operation," says Keizer.
Q: Why is geographical location so important?
CK: So much of the cost to get products from the manufacturer to the consumer is logistics. It is really important to have [the] company situated in an area where you have less lead time to get to the customer. So there are potentially significant cost savings and operational efficiencies on the logistics side, not just shipping products to the customer but also in our receiving the raw materials.
One of the things we considered was the access to major interstate highways, with the thousands of truckloads of product we ship annually. For IRIS, rail service was also very important. Because of the millions of pounds of raw materials that are used to manufacture our product, the most cost-efficient way of receiving those materials was by rail. Being close to a major international airport [was also important]. Being a Japan-based company, we would continuously have people flying to and from Japan, [so] the proximity to Phoenix Sky Harbor Airport was a big benefit to us.
Q: What other characteristics did you look for?
CK: It was also important to find a location that has a business-friendly environment, as well as a forward-thinking, strong and engaged community, with the idea that you would have shared values and the ability to develop meaningful long-term relationships within the local community and city government. We have certainly accomplished this with Surprise.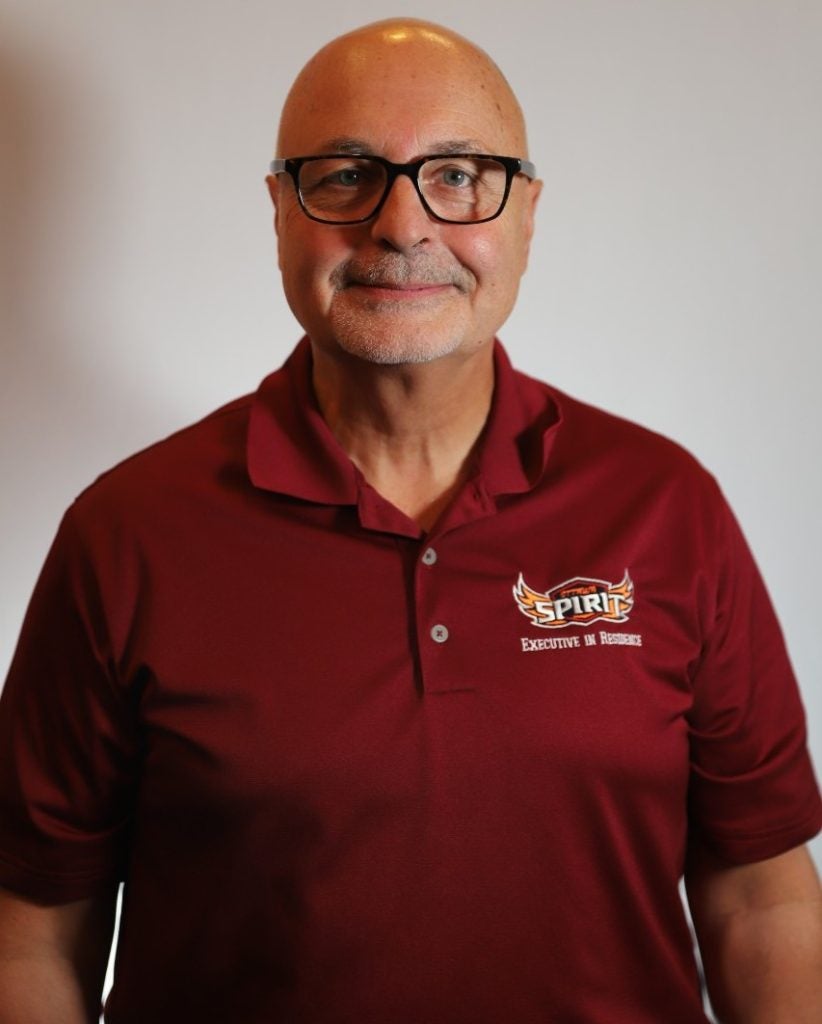 We had a very high level of confidence and peace of mind that everything we needed to be successful with this new operation, from start-up to becoming fully operational, was going to come to fruition – and everything worked out beautifully. We were able to fast-track the process of getting permits to allow for a faster and more efficient construction process, which worked exceedingly well with our contractor, our architect, the local city officials and the economic development team; everything was just very, very, very smooth.
A favourable tax environment [is important], and the huge benefit we were able to take advantage of here in Arizona was the Foreign Trade Zone in Surprise, which provided significant cost savings. Utility costs were also an important factor, and when examining the south-west region, Arizona had the most competitive energy.
Many people in the West Valley were driving to the East Valley for work, and we could provide some really high-quality jobs so people could work more locally, and we were able to take advantage of that opportunity here and hire some really great people. Surprise [also] has great schools as well as plenty of recreation opportunities such as the White Tanks Mountain Regional Park. professional and college sports, and Major League Baseball spring training. There are so many wonderful things to do.
There to stay
"As we learned more about the community and the strong relationship that was formed with the Economic Development Team, the owner was so impressed that he decided that this would be a great opportunity to move our headquarters from Wisconsin to Arizona," says Keizer.
As further testament to the value of Surprise and the surrounding area, Keizer not only chose it as the site for the company but also for his own home.
"After retiring, we decided not to go back to Wisconsin, even with some potential job opportunities that came my way, because we just loved the Arizona lifestyle," he explains. "Also, the opportunities that existed here to fulfill my mission and purpose; helping young companies, mentoring young people, staying involved with opportunities that were evolving not only in Surprise, but also in the West Valley."
Today, Keizer is the director of the Adawe Center for Ottawa University – Arizona. The school's campus in Surprise, Arizona, has more than 2,300 enrolled students, with over 450 living on-campus at the school's residential hall located adjacent to Surprise City Hall. The role is a uniquely perfect fit for Keizer, who now has the opportunity to share his decades of business, leadership and life experience with hundreds of students as they prepare to enter the West Valley workforce.
To find out more about what the City of Surprise has to offer, download the whitepaper below.