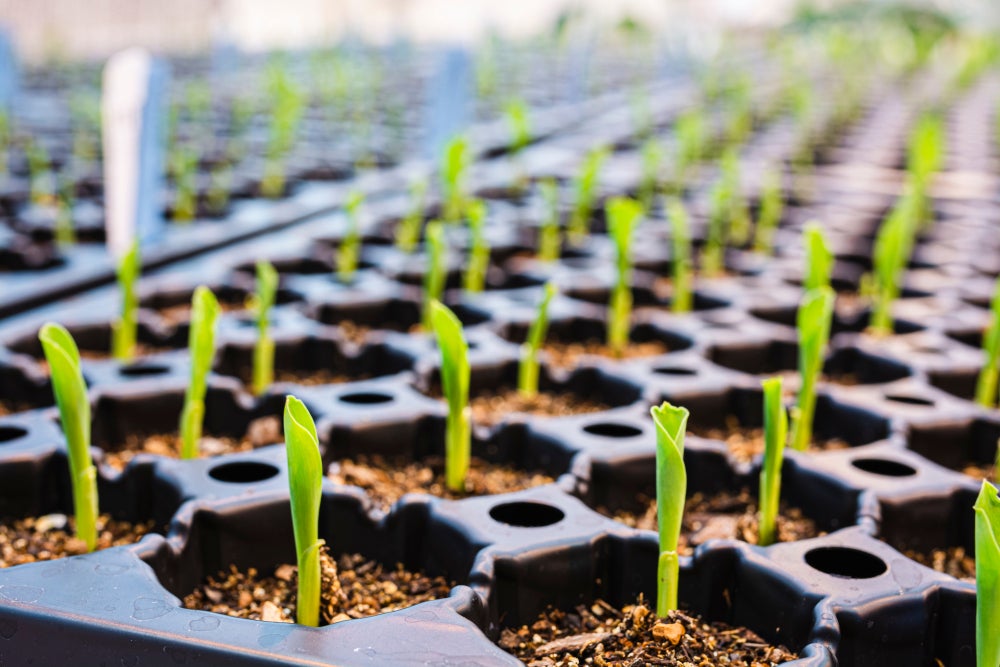 In the past five years, food supply chains have faced unprecedented pressure. Macro events like the Covid-19 pandemic, geopolitical disruption and climate change have had a direct impact on every stage, from farm labour to processing, transport and logistics. New food security strategies are vital, and AgTech innovators in Abu Dhabi are leveraging advanced technologies to empower a more resilient, efficient and sustainable supply chain.
The state of play
The UN warns that global food security will be severely threatened in the next 30 years if little or no action is taken to address the food system's vulnerability to climate change. Meanwhile, stakeholders are still grappling with the consequences of the Covid-19 pandemic. The FAO [Food and Agriculture Organization] Food Price Index reported that the international price of food commodities reached its highest level of 97.19 points in September 2020.
To ensure its food supply demands are met, the United Arab Emirates (UAE) launched its National Food Security Strategy 2051 in 2018, with the aim to achieve zero hunger by providing access to safe, nutritious and sufficient food for all. The capital, Abu Dhabi, is home to some of the world's top innovators and some of the most inspiring support for entrepreneurs leading the way to greater food security. The emirate accounts for 87% of the UAE's land area, meaning it is rich in land availability, which is allocated for agriculture at preferential low rates. It also has year-round natural heat and sunlight, making it the ideal location for agricultural innovation. Abu Dhabi is already home to more than 24,000 farms.
To promote further development, the Abu Dhabi Department of Economic Development (ADDED) has rolled out incentives for a number of sectors including food, where land can be bought for as little as five dirhams (Dh) per square metre, with long-term contracts also offered.
Investment opportunity
According to McKinsey, capital in the upstream agriculture food technology industry reached $18.2bn in 2021, representing around a 38% year-on-year increase since 2013 – and AgTech companies are booming. Asia offers the biggest untapped opportunity, with a current adoption rate of around 9% compared with the global average of 39%.
ASPIRE is the technology programme management arm of Abu Dhabi's Advanced Technology Research Council (ATRC), and it is supporting some of the most powerful AgTech innovation in the UAE. Described as Abu Dhabi's technology "wayfinder and catalyst", ASPIRE works with stakeholders, regulators, researchers and innovators to facilitate the development of advanced technology solutions. Through collaboration and insight, ASPIRE helps stakeholders understand their challenges and empowers innovators to develop solutions to real-world problems. By supporting research and development across Abu Dhabi, ASPIRE helps enable a smooth path from lab to commercialisation.
Food and Agriculture is one of six key sectors targeted by ASPIRE. As part of its mission, ASPIRE runs competitions designed to "identify talented research teams and groundbreaking projects with the best potential to develop transformational technologies", representing valuable opportunities for innovators to supercharge their technologies. For example, ASPIRE has partnered with the XPRIZE Feed the Next Billion initiative, a $15m competition "incentivising teams to produce chicken and fish alternatives that replicate or outperform conventional protein in structure, versatility, sensory properties and nutritional profile".
The FoodTech Challenge 2.0 was launched in association with the UAE Ministry of Climate Change and Environment and Tamkeen to identify technology innovations with the potential to transform food and agriculture. The competition offers financial and non-financial prizes, including access to a $2m prize pool, which includes start-up incentives, acceleration services, innovation grants, localisation support and mentorship programmes. The 2022–23 competition winners included Aquagrain, a cleantech soil improver produced from food waste; Sustainable Plant, which grows plant-based protein on non-arable land; freezing technology Revoltech, designed to keep cells alive; and Orbisk AI image recognition technology, which leverages automation to quantify food waste in professional kitchens.
ASPIRE has also announced Dh200m in funding across five years for three Virtual Research Institutes (VRIs) in Abu Dhabi universities. Hosted at UAE University, the Abu Dhabi International Virtual Research Institute for Food Security in the Drylands aims to achieve food security in arid regions. In collaboration with Khalifa University, Abu Dhabi Agriculture, the Food Safety Authority, the Environment Agency, the University of California, Davis, and Wageningen University, the VRI will contribute to "innovations of significance in protected urban plant cultivation, urban agroforestry, aquaculture, insect and algal farming". It will also use data platforms and simulation tools to track diseases and antimicrobial resistance and make predictions about global and national food markets.
Extensive support
Abu Dhabi is also home to the Abu Dhabi Investment Office (ADIO), which has already supported world-class innovators including Responsive Drip Irrigation and RNZ.
ADIO has also collaborated with the Abu Dhabi Agriculture and Food Safety Authority to develop investment projects worth Dh1bn to advance food security and agricultural sustainability.
Meanwhile, ADQ, the Abu Dhabi-based investment and holding company, recently launched the operational phase of its AgTech Park project based in Al Ain. The project aims to help the UAE enhance food security by developing local supply chains. It has now launched its virtual farming project in partnership with Italy-based technology company ZERO. This is the first of several controlled environment agricultural concepts in the park. Once operating at scale, the park is expected to contribute more than 7% to the UAE's agriculture gross domestic product.
Abu Dhabi institutions and entrepreneurs alike have recognised the importance of agricultural innovation for the future of food security. Abu Dhabi offers a world-class environment for innovation that aims to feed a growing population in an increasingly uncertain world.
To find out more about AgTech opportunities in Abu Dhabi, download the whitepaper.